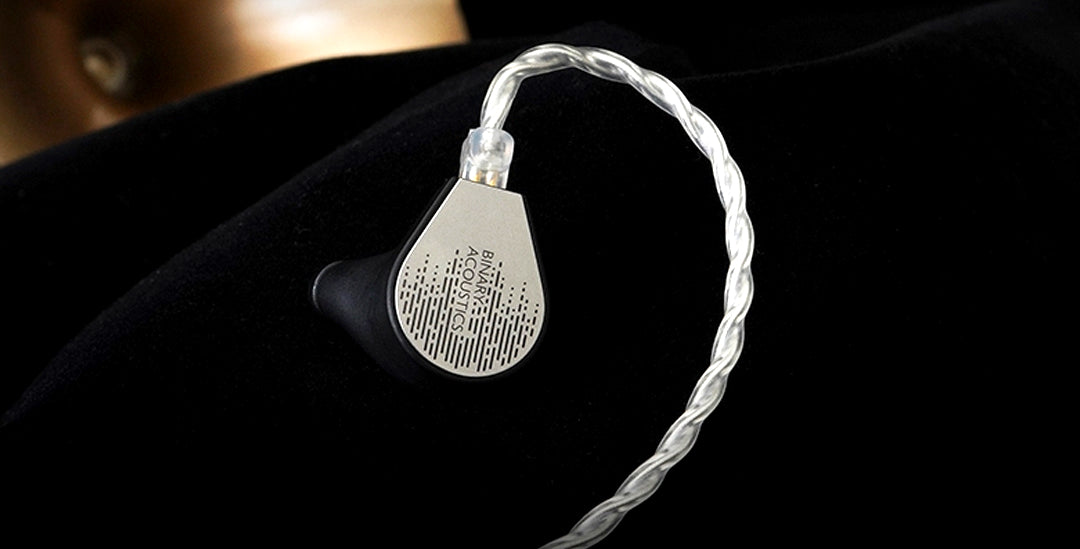 Gizaudio x Binary Acoustics Chopin Now Available In India
Neetu Gandhi
Last Year, Gizaudio released its first collaborative product with LETSHUOER in the form of Letshuoer x Gizaudio Galileo. Gizaudio is among the biggest media channels in the HiFi audio world. After the success of Galileo, Gizaudio is back again with their latest collaboration, meet the all-new Gizaudio x Binary Acoustics Chopin. Founded back in 2017, Binary Acoustics has devoted years to research and development, aiming to create IEMs that offer an immersive audio experience. Their goal is to design compact yet high-quality IEM that combine exceptional sound with comfort. The name "Chopin" is a tribute to the legendary composer Frederic Chopin, known for his soulful music. This pair of IEMs is designed to replicate the excellent sound quality that honours the composer's legacy. We were the ones who brought the Galileo to India, and we are super excited to bring the all-new Gizaudio x Binary Acoustics Chopin for you guys as well. Today, we are officially launching the Chopin on our website on pre-order priced at Rs 17,800. Book yours today, shipments will be delivered in 2-3 weeks period. Get Gizaudio x Binary Acoustics Chopin iem right here in India without worrying anything about shipping and customs issues.
Binary Acoustics and Gizaudio have collaborated closely in the design of the Chopin. These IEMs have been meticulously crafted by Binary Acoustics, with tuning adjustments made based on recommendations from Timmy at Gizaudio. The tuning aims to provide an exhilarating sound with remarkable clarity and a rich tone. It's been fine-tuned to deliver accurate, high-resolution audio that suits a wide range of music genres. The Chopin offers deep, precise bass, clear mid-range, and detailed treble response. Whether it's vocals or instruments, everything sounds simply amazing. These IEMs also excel in technical performance, offering exceptional imaging and separation, allowing you to hear intricate details without any listening fatigue.
The Binary Acoustics x Gizaudio Chopin features a four-driver hybrid configuration. It incorporates an 8mm metal-ceramic diaphragm dynamic driver unit, carefully designed after numerous simulations and adjustments. With optimized damping and precisely matched front and rear cavities, these IEMs deliver a powerful and responsive bass. The dynamic driver ensures a rich lower-end response that complements the other frequencies beautifully. The midrange clarity is outstanding, thanks to a customized balanced armature driver, which gives vocals a crisp and detailed quality. Two additional customized balanced armature drivers provide a silky smooth treble with exquisite detail. This four-driver setup guarantees exceptional sound clarity and resolution. The three-frequency response is perfectly balanced, delivering a natural timbre and an enjoyable listening experience.
The Chopin is designed for comfort, with ergonomic and carefully shaped ear shells crafted using high-precision 3D printing technology. The metallic 316L stainless steel face covers are attached to cavities made of skin-friendly resin material. The IEMs come with a high-quality OFC, Oxygen-Free Copper silver-plated cable, ensuring smooth signal transmission with low internal resistance. They adopt standard 2-pin 0.78mm connectors, we have brought a 4.4mm terminated balanced cable.
The Gizaudio x Binary Acoustics Chopin is a well-designed IEM with finely tuned audio performance and an exclusive build design. It delivers impressive sound quality with its premium driver configuration, all while providing a comfortable and enjoyable listening experience. The Chopin is now available for pre-order at just Rs 17,800!! Book yours today!!