EXPERIENCE THE STELLAR SOUND OF LETSHUOER X GIZAUDIO GALILEO
Model Name
LetShuoer x Gizaudio Galileo Dual Driver IEMs
Driver Configuration
10mm Liquid Silicone Dynamic Driver + 2389 Balanced Armature Driver
Frequency Response Range
20Hz – 20000Hz
Cable Material
Oxygen Free Copper Silver Plated Cable
What will you get:
1x LETSHUOER - x GIZAUDIO Galileo Wired IEM
6x Pair Eartips
1x Oxygen Free Copper Silver Plated Cable
1x Cleaning Brush
1x User Manual
1 YEAR WARRANTY
Don't worry, LETSHUOER x GIZAUDIO Galileo Wired IEM comes with a 1 Year warranty against manufacturing defects. We guarantee that every product on Concept Kart is genuine and backed by the Manufacturer's warranty.
Read more about Concept Kart's warranty policy.
FREE SHIPPING ON ALL PREPAID ORDERS
We usually ship orders on same day if ordered before 2 pm or within 24 hours if ordered later (except on holidays/sunday, where processing times may be higher) from one of our domestic warehouses based out of Delhi. It normally takes around 1 to 5 business days for delivery. We use premium service partners such as Blue dart, DTDC and Delivery for faster and reliable service. A tracking number will be provided upon shipment.
In very rare cases when order is not received after 10 business days of shipment (extended by number of days when the govt. Restricts movement of goods due to factors such as coronavirus pandemic), please contact us and we will provide you a refund.
HYBRID DUAL DRIVER CONFIGURATION
Galileo houses a Hybrid Dual-Driver Configuration, with a 10mm liquid silicone + Al-Mg alloy dynamic driver unit and a Danish Sonion 2389 balanced armature driver unit, each with an independent electronic frequency division and cavity. The precise sound phase and low distortion in the output signal delivers a natural and detailed full-frequency sound.
HIGH-PRECISION 3D PRINTING TECHNOLOGY
The acoustic cavity structure of Galileo IEMs is designed with cutting-edge 3D printing technology to achieve a highly precise and reliable structure. The complex cavity is molded with resin materials simultaneously to ensure more accurate physical frequency division. This advanced technology ensures an optimal sound performance with detailed and natural sound quality.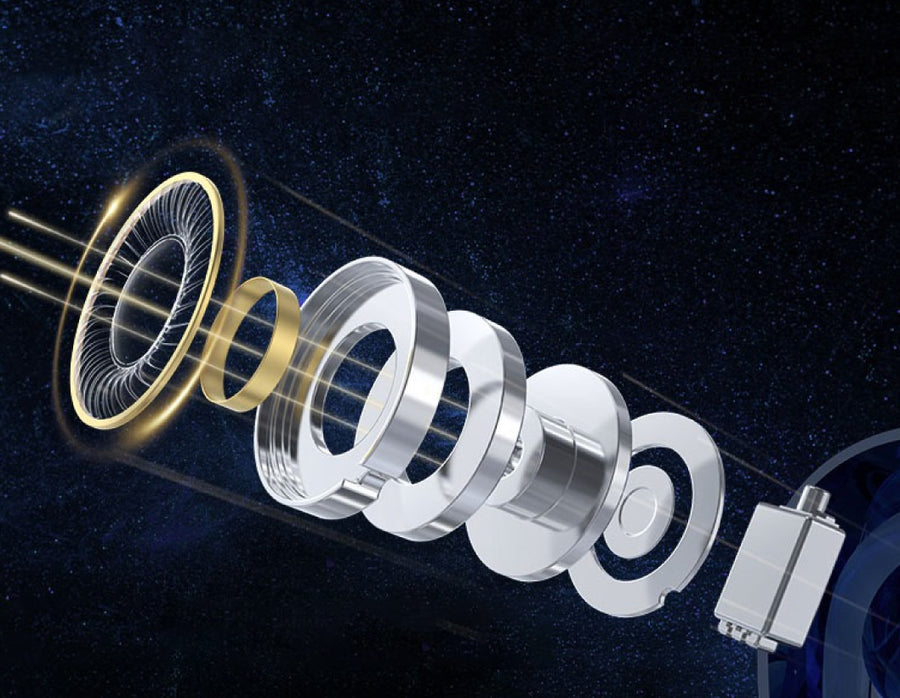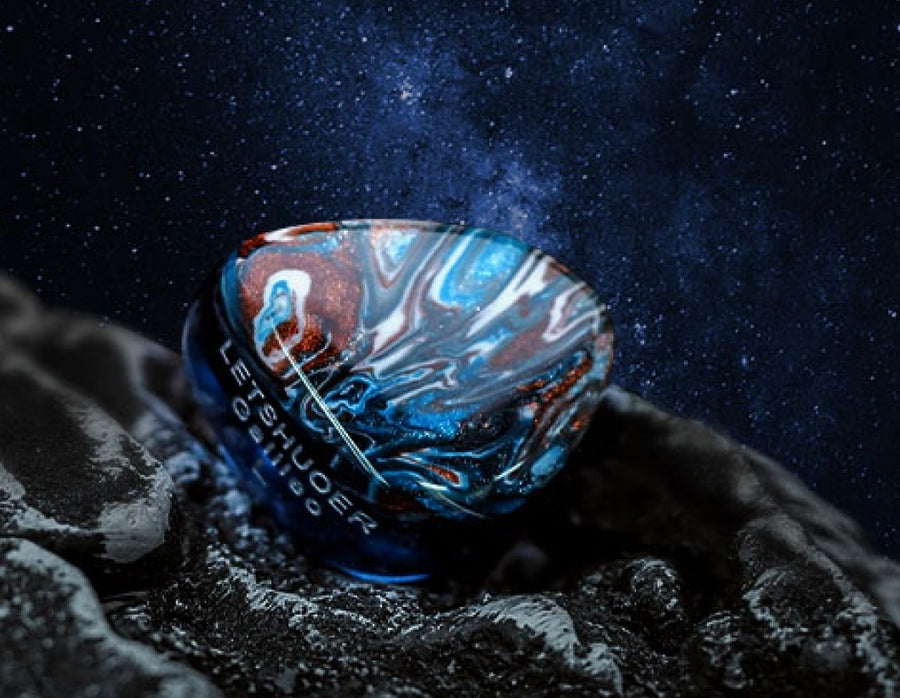 NEWLY-DEVELOPED CAVITY AND ACOUSTIC DAMPING
LETSHUOER has developed a new cavity and sound-damping structure for the Galileo IEM that reduces the impact of high-frequency clutter and standing waves. This structure also helps to soften high-frequency hearing, making the high-frequency extension effortless and the tone natural and smooth. With this new acoustic damping structure, Galileo delivers a smooth and controllable high-frequency response, making it an excellent choice for audiophiles who appreciate a natural, transparent sound.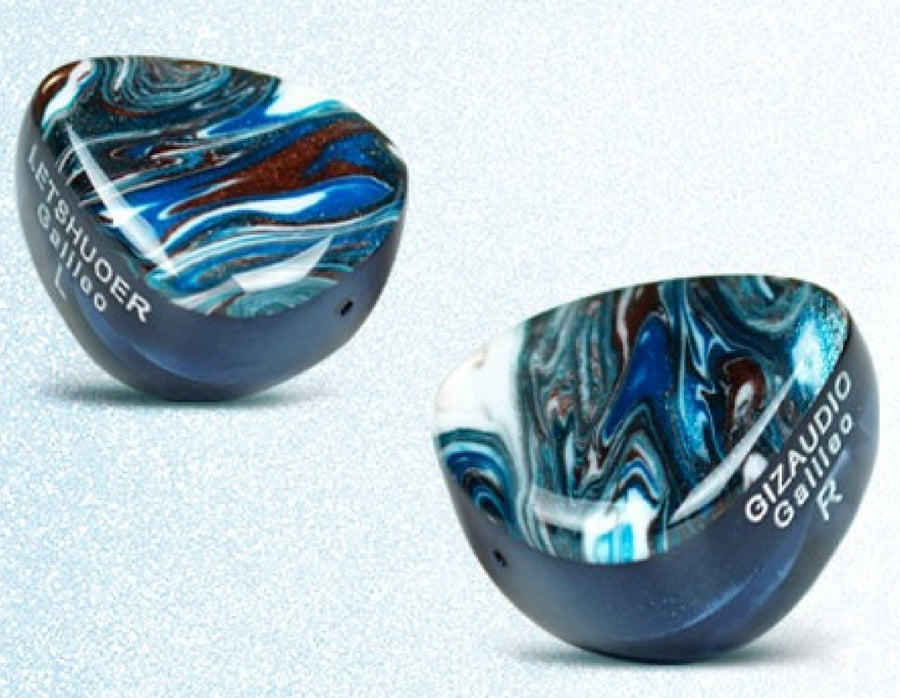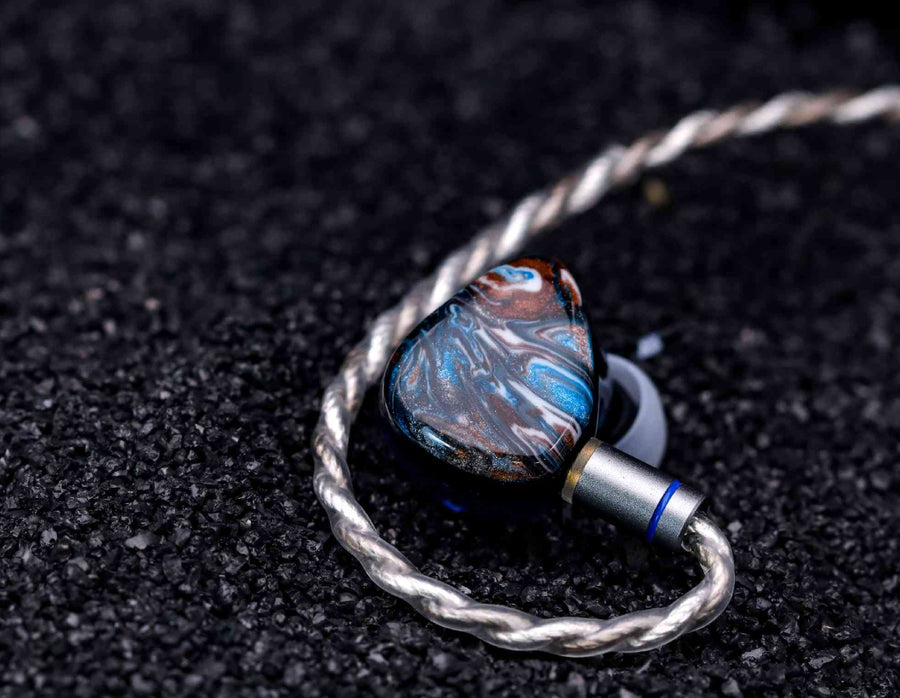 HIGH QUALITY OXYGEN FREE COPPER SILVER PLATED CABLE
Galileo comes with high-quality oxygen-free copper silver-plated cable that meets both low-frequency response and high-frequency ductility acoustic indicators. The cable not only offers excellent performance but also has a striking appearance resembling a galaxy. The 4.4mm connector is both sturdy and visually appealing. Additionally, the standard 0.78 interfaces allow Galileo to work with various third-party upgrade cables, providing endless upgrade possibilities.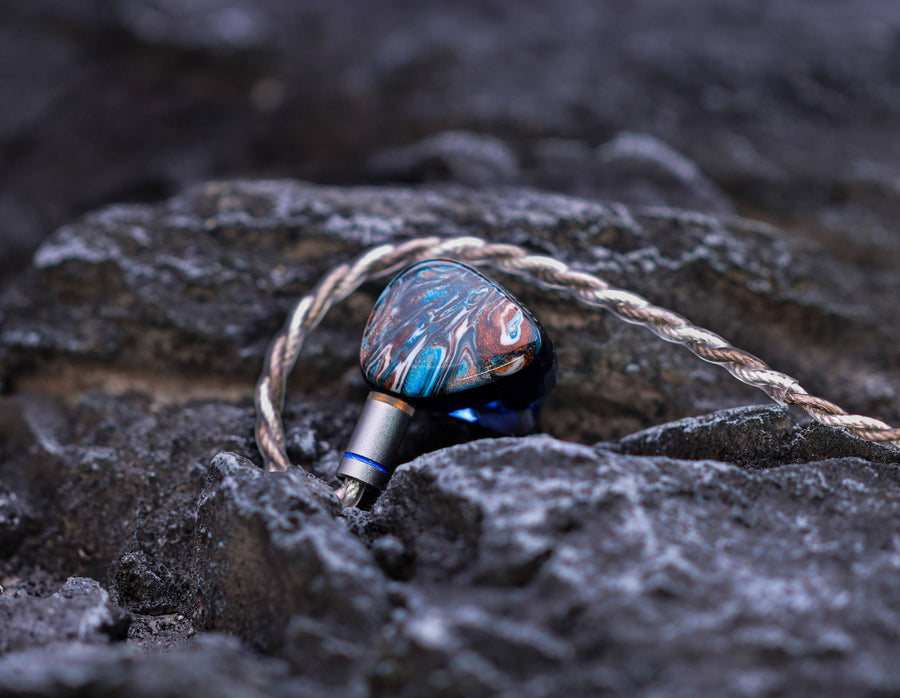 SYNTHETIC RESIN PANEL WITH STARRY SKY DESIGN
Galileo IEMs comes with a synthetic resin panel that features an ink-painted design resembling the Milky Way and stars. The combination of azure blue, dark brown, and silver-white colors give a mesmerizing look to the earphones. The actinic resin surface treatment adds a unique brilliance flow to each earphone, making them as eye-catching as the twinkling stars.
LETSHUOER - x GIZAUDIO Galileo Wired IEM
Product title
Vendor
Rs. 19.99 | Rs. 24.99
Product title
Vendor
Rs. 19.99 | Rs. 24.99
Product title
Vendor
Rs. 19.99 | Rs. 24.99
Product title
Vendor
Rs. 19.99 | Rs. 24.99