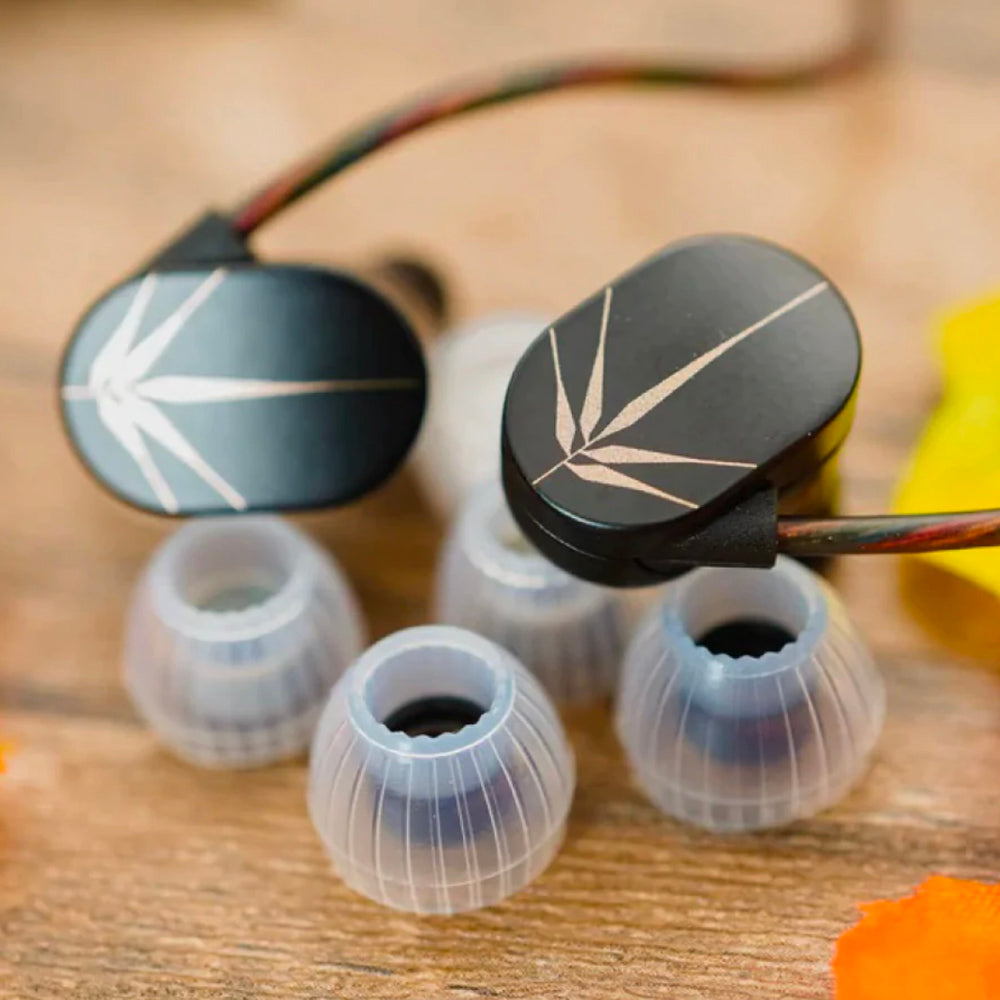 Moondrop Latest Launch On Concept Kart: Grab Aria Snow Edition, Dawn DAC/AMP, & Chu IEMs
Gagan Jajoria
Ever since we began our journey into the High-Fidelity audio category, We at Concept Kart have brought you many famous products from well-recognized brands in the industry including Moondrop, DUNU, QDC, etc. Today, we are proud to announce brand new products from Moondrop that are now available to you right next to your home in India. No more worries about hidden custom duty or extra shipping cost, now purchase the brand new Moondrop Aria Snow Edition, Moondrop DAWN 4.4mm Bal DAC/AMP, and many more products with same-day shipping and a full one-year warranty. Let's check out what's new in the store with us!!
Moondrop Aria Snow Edition:-
Just launched Snow Edition version of Moondrop Aria is now available at your doorstep. Bringing all-new updated driver configuration with the Snow Edition, Moondrop Aria has evolved with improved clarity and acoustic performance. It now houses a high-quality DLC(Diamond-Like Carbon) Diaphragm dynamic driver that excels in delivering stunning sound performance. The pair have got brand new looks with custom-designed aluminum alloy ear cavities that have a beautiful pattern printed on them. Moondrop Aria Snow Edition is a complete upgrade package from the OG Aria with brand new looks, a brand new driver, and a brand new package. Want something that is easy on the pocket and great on the sound, Moondrop Aria is available for you priced at just Rs 7,590 only.
Order yours Moondrop Aria Snow Edition with  Concept kart
Moondrop Dawn Fully-Balanced Portable DAC/AMP:-
Who says audiophile hobby is always costly? Moondrop has just dropped it's latest 4.4mm fully balanced portable DAC/AMP available for just Rs 6,490. This ultra-compact yet powerful device is equipped with dual CS43131 32-Bit DAC chips with dual-independent crystal oscillators. It supports high-resolution 32-Bit PCM signal decoding as well as native DSD256 signals. Moondrop Dawn houses a fully balanced 4.4mm headphone output port that provides up to 230mW of clean output at 32Ω of load. Moondrop Dawn is designed for high-resolution music enjoyment straight out of your smartphones, PC, Laptops, etc. If you want something powerful yet compact and supporting high-fidelity audio signals, the Moondrop Dawn is a great choice!!
Moondrop Dawn is available with Concept Kart
Moondrop Chu:-
Moondrop Chu is creating vibes all around the globe with its impressive sound performance. This budget IEM hits way above its price segment with its lovely acoustic capabilities. It delivers stunning clarity with its 10mm nano-crystal-coated composite diaphragm. The pair follows Moondrop's VDSF target response delivering high-fidelity sound with a spacious soundstage. Moondrop includes its premium Spring Silicone Ear Tips with the Moondrop Chu as stock. Available for just Rs 1,990, the Moondrop Chu is a top-performing product and a favorite of many audio lovers!!
Moondrop Chu with Microphone is available with us, you can check out more details here.
Along with these latest launched products, we have also brought you guys the famous Moondrop Blessing 2, Moondrop Starfield, Moondrop Kato, Moondrop Quarks, and many more High-Fidelity audio gears from Moondrop, be sure to check out our entire catalog of Mooondrop products here.