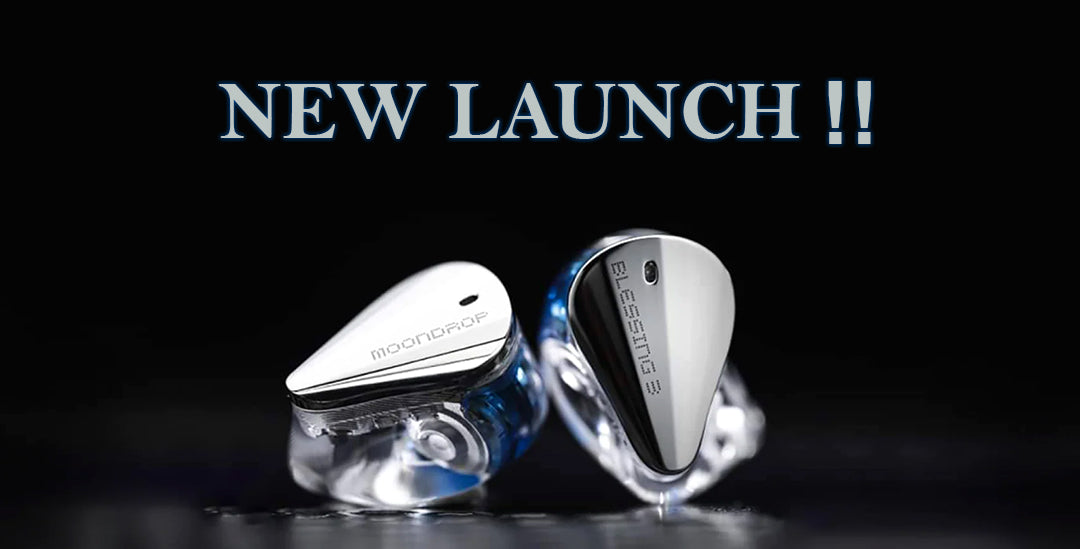 Moondrop Blessing 3 Now in India
Gagan Jajoria
MOONDROP
has introduced a successor to the award-winning Blessing 2 in-ear monitors with the launch of
Blessing 3
. As evident by the name, the Blessing 3 is the third generation of Moondrop's Blessing series of
in-ear monitors.
Today, we are proudly launching the
Moondrop Blessing 3
in India at a competitive price of Rs 30,000. We have tried our best to keep the price as low as possible matching the international pricing.
The Moondrop Blessing 3 come equipped with a six-driver hybrid setup featuring dual dynamic driver units and four balanced armature driver units on each side.
What sets the
Blessing 3 apart is its innovative 3D-printed acoustic cavity structure, featuring the cutting-edge HODDDUS (Horizontally Opposed Dual Dynamic Drivers Unit System) technology where Moondrop has placed both the dynamic drivers in parallel.
The Blessing 3's hybrid configuration combines a
premium six-driver configuration.
It features
dual 10mm dynamic drivers with four high-performance balanced armature drivers, all housed within the precisely designed 3D-printed acoustic cavity structure
. Moondrop has partnered with leading brands in
3D printing to ensure precise craftsmanship
and a consistent full-frequency band response. Moondrop's
unique HODDDUS module places the dual dynamic drivers horizontally, optimizing the magnetic field and airflow to deliver a powerful lower-end response.
This arrangement, inspired by planar magnetic earphones, not only enhances energy conversion efficiency, but also minimizes distortion, resulting in a clean and impactful bass response for the listeners.
Moondrop has refined the crossover technology from their previous models, further enhancing the Blessing 3's sound performance. With
improved mid-high response and lower-end rumble, these in-ear monitors promise an impressive audio experience for listeners
.
Crafted with high-quality, skin-friendly resin material,
the Blessing 3 ear shells are not only lightweight but also
ergonomically designed for maximum comfort during extended listening sessions
. The stainless steel metallic face covers add a touch of sophistication to the overall look, making them visually appealing.
Included with the
Blessing 3 is a high-quality stock cable featuring universal 0.78mm 2-pin connectors
, allowing for easy cable swapping. It utilizes a
single-ended 3.5mm termination plug, ensuring compatibility with various audio sources
. Blessing 3
has a low-impedance, high-sensitivity design
. The pair can be driven easily off any given source with its high-sensitivity design.
Experience the
next level of audio excellence with the Moondrop Blessing 3.
Explore more details and make your purchase today to elevate your listening experience to new heights with Moondrop's latest offering.
The Blessing 3 is launched officially at our store priced at Rs 29,990 only.
Grab yours today, for any further assistance or help, you can connect with us through our
website.