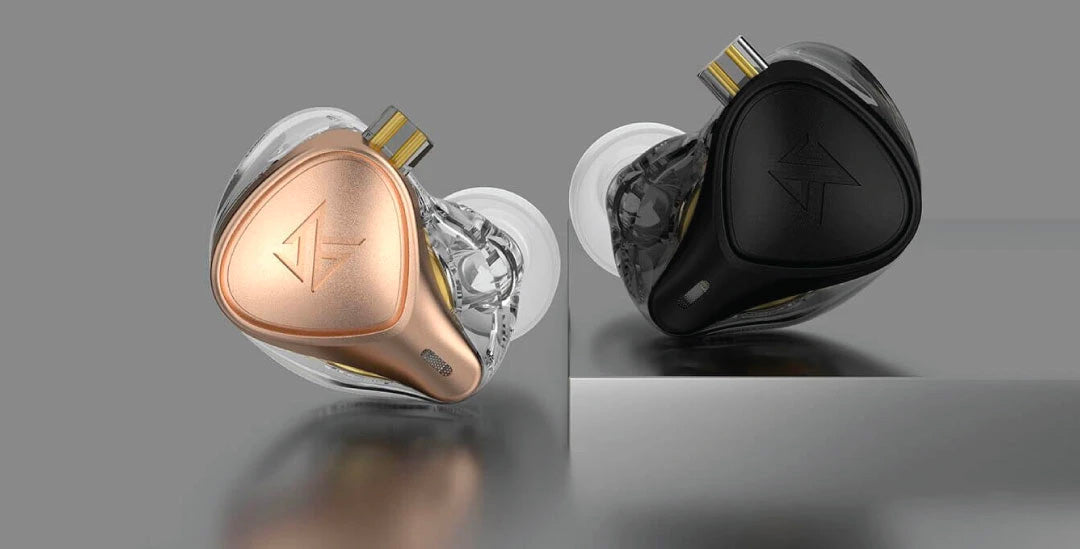 KZ ZEX Pro Available On Pre-Order In India
Gagan Jajoria
Following the success of their first EST and Dynamic hybrid driver ZEX in-ear monitors, KZ announced its latest KZ ZEX Pro early this month. We at Concept Kart are super excited to announce that we have the KZ ZEX Pro incoming. You can pre-order this unique triple driver in-ear monitor with us for just Rs 2,799. Shipments are already incoming and orders will be shipped in just two weeks time. We know you have been waiting for this latest tribrid in-ear monitor from KZ. Pre-order yours with us today, you don't have to worry about customs or anything, we will get it shipped to your doorstep for just Rs 2,799. Order yours here.
ZEX laid the foundation for a low-voltage Electrostatic and Dynamic driver hybrid combination for in-ear monitors for KZ. With the latest ZEX Pro, they are bringing three kinds of high-performance units featuring a low-voltage electrostatic, a dual-magnetic dynamic driver, and a high-performance balanced armature driver enclosed in a translucent resin shell with zinc alloy faceplates.
Low-Voltage Electret Driver:-
ZEX Pro adopts a 6.8mm low-voltage electrostatic driver also called Electret unit. It has an extremely thin diaphragm that produces uniform, undistorted, highly-resolving sound. It delivers unmatched sound performance with highly-resolving characteristics in the ultra-high-frequency range presenting the user with a widely extended top-end response.
Dual-Magnetic Circuit Dynamic Driver:-
For a thunderous lower-end and rich mid-range response, KZ ZEX Pro is equipped with a 10mm dynamic driver unit. This driver has a dual-magnetic circuit that produces powerful magnetic flux enabling the diaphragm coil to move swiftly and produce a deeply extended lower-end response. It also enables the pair to have a smooth and charming mid-range with rich vocals and beautiful acoustic instrument presentation.
30095 Balanced Armature Driver:-
KZ has adopted the trusted 30095 Balanced Armature driver for a smooth and energetic high-frequency response. The BA driver produces crisp details in the treble region in a smooth yet energetic manner. It complements both the EST and DD driver with its high-resolution clarity and detail.
Ergonomic Resin Shells With Zinc Alloy Face Covers:-
For stunning looks and a comfortable fit, KZ has designed the earpieces in ZEX with lightweight translucent Resin ear shells joined to premium Zinc alloy faceplates. The pair is made available in two different color options, Black and Rose Gold both with translucent shells.
High-Quality Silver-Plated Cable:-
High-quality silver-plated cable effectively improves the sound output quality with high-resolution signal transmission and reduced transmission loss. KZ's newly designed double-line parallel silver-plated cable eliminates winding and microphonic issues. It has gold-plated 0.75mm two-pin connectors allowing the users to upgrade the cable as per their preference.
Pre-Order Today & Get Delivery In Just Two Weeks:-
Pre-order the KZ ZEX Pro with us today for just Rs 2,799. You can also pre-order with an initial amount of just Rs 840 today and balanced payment can be done before the shipment. There won't be any hidden charges like customs or shipping. Order yours today here.