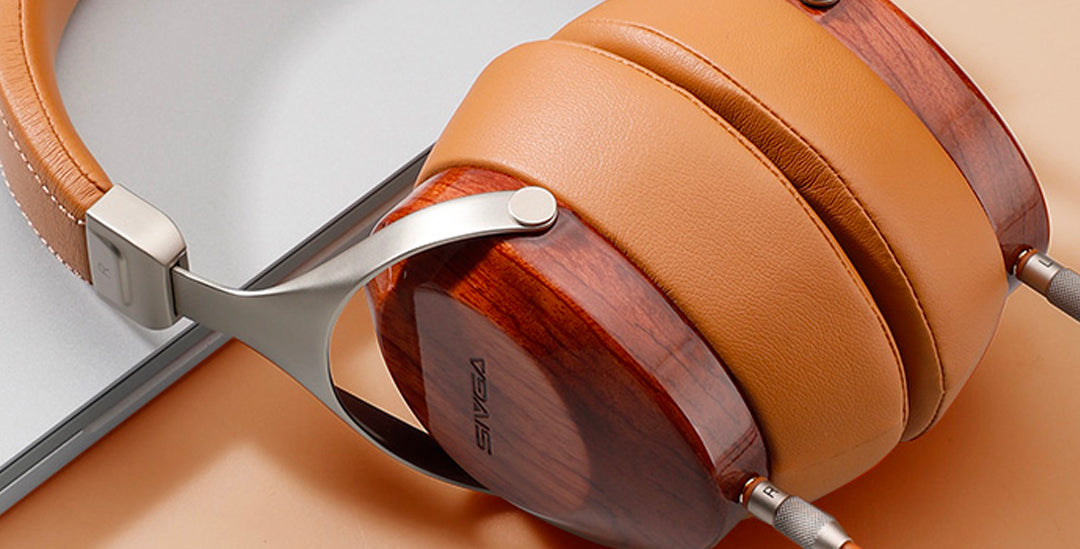 Sivga SV021 Dynamic Driver Wooden headphones Now Available In India
Gagan Jajoria
Concept Kart is proudly bringing you the highly acclaimed Sivga SV021 Wooden Headphone in the Indian market. For all of you who don't know, Sivga is a reputed name in the high-fidelity audio industry with a wide collection of earphones and over-ear headphones. They have expertise in designing high-quality headphones with a premium wooden finish. We have partnered with Sivga to bring you their latest dynamic driver headphone, the Sivga SV021. Sivga SV021 brings you a combination of modern and classic aesthetics with its classic wooden ear cups and modern metallic frame. It adopts a large 50mm dynamic driver with a high-power magnet delivering a remarkable sound experience for the user. If you are looking to purchase new headphones, Sivga SV021 is a great choice available at a great price with us!!
Concept Kart has brought you the amazing Sivga SV021 at a steal price of just 14,449 Indian Rupees. It is available in two different color options, Brown and Black. You can buy it from our store at the link below. If ordered before 2 PM we will dispatch the order on the same day!!
Purchase from here.
Large Dynamic Driver Producing Impressive Sound:-
Sivga has fitted a huge 50mm dynamic driver unit with the SV021. It helps the headphone produce a strong and lively sound with impressive clarity. This is a custom-designed driver unit that adopts an ultra-thin PC and Fibre diaphragm coil developed by Sivga themselves.
Strong Magnetic Architecture:-
In order to produce a remarkable sound experience with the SV021, Sivga has equipped the headphone with a powerful Nd-Fe-B magnet that allows the diaphragm coil to move quickly and freely helping it produce an immersive sound experience every time you listen to your favorite music!!
Ultimate Craftsmanship With Premium Wooden Finish:-
Sivga has beautifully designed the SV021 with premium rosewood ear cups and a fine metallic frame. The wooden ear cups are crafted using a high-precision 5-axis CNC machining process to give them a rich and premium finish. They are then polished with a rich, glossy piano finish for a smooth and attractive finish. The metallic frame offers robust structure and durability to the pair.
Zero-Pressure Comfortable Wearing Experience:-
Sivga has featured high-quality soft cushion ear pads on the SV021. They are coupled with a light and easy clamping force with the metallic frame. This allows the users to enjoy long music sessions with zero pressure on the head or ears providing an extremely comfortable experience for the users.
Balanced & Pure Sound Tuning:-
Sivga has expertise in tuning professional over-ear headphones. They have tuned the latest SV021 for a balanced and natural sound with exceptional clarity and definition in each frequency range. The pair delivers a well-layered presentation with a wide 3D soundstage bringing our music to life.
Features & Technical Details:-
1. Premium Rosewood ear cups.
2. In-house developed 50mm dynamic driver with PC diaphragm.
3. Powerful Nd-Fe-B magnetic architecture.
4. Balanced & Pure sound.
5. Detachable ear pads.
6. Detachable cable.
7. Impedance: 32Ω.
8. Sensitivity: 105dB/mW.
Price & Purchase:-
Sivga SV021 is available with us for just 14449 INR, feel free to order from us from the link here. If you order with us before 2 PM we will dispatch the product on the same day. For any other queries you can contact us here.