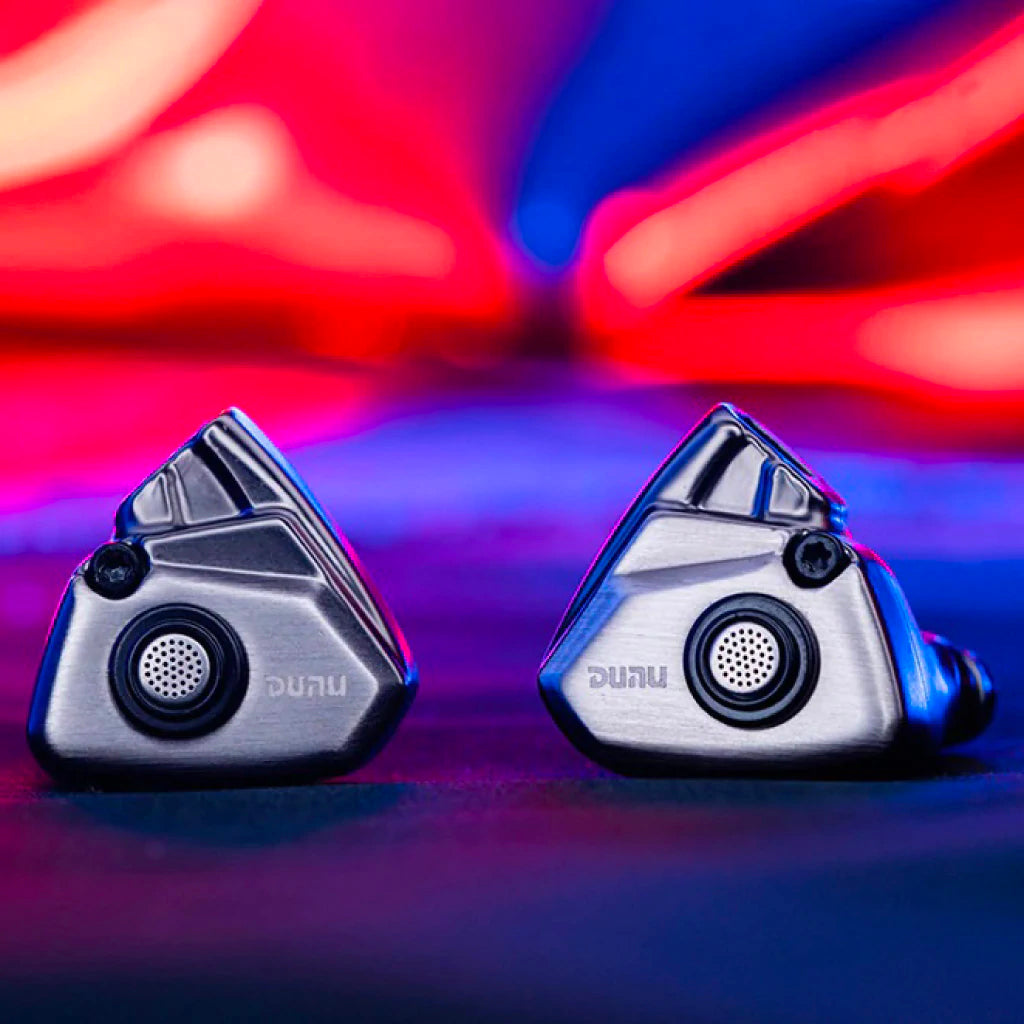 Latest Product Launch On Concept Kart: Single Dynamic In-Ear Monitors & Upgrade Cables
Gagan Jajoria
Concept Kart has always aimed to bring well-known and reputed High-resolution audio gears in India available at the best prices. Over the past few months, the International market has got some really good deals on single dynamic driver in-ear monitors mainly including the Tanchjim Ola and the DUNU Titan S. Today, The wait for Tanchjim Ola, DUNU Titan S for Indian Audiophiles is finally over. Now you guys don't have to worry about any hidden shipping or customs charges. Concept Kart is launching both the Tanchjim Ola and the DUNU Titan S officially today in the Indian Market. Apart from these two amazing single dynamic driver in-ear monitors we have also brought you premium IEM upgrade cables from XINHS. Let's find out what's new in the Concept Kart store today.
Tanchjim Ola:-
Ola from Tanchjim is a widely renowned single dynamic driver in-ear monitor designed with a 10mm DMT4 architecture dynamic driver enclosed in high-quality resin cavities with aviation-grade aluminum face covers. Ever since its release in the International market, Tanchjim Ola has got plenty of favorable reviews from its users worldwide. The pair is said to have a clear and crisp sound performance that complements multiple genres of music well. Tanchjim as a brand has got expertise in designing single dynamic driver IEMs with famous models like Oxygen, Hana, etc. The latest Ola here is available with us with an in-line mic priced at just Rs3,999.
Features:-
10mm DMT4 architecture dd unit.
Lightweight resin shells.
Aviation-grade aluminum face covers.
Dust and waterproof nozzle filter.
High-quality silver-plated OFC cable.
Clear and detailed sound.
Price:-
DUNU Titan S:-
DUNU Titan S is an earphone from the future. Seriously, just look at its design, the cyberpunk-themed ear shells look simply magnificent. The pair houses an 11mm dynamic driver with a multi-layered liquid crystal polymer diaphragm. It uses a lightweight CCAW voice call along with Neodymium N52 magnetic circuit that contributes to refined and powerful sound performance. DUNU is a widely-recognized premium IEM brand from China. They have a huge catalog of single and multi-driver IEMs available at different price segments. DUNU caters to audiences at every different price range starting from the Titan S and goes as high as the DUNU Luna. We have brought the Titan S for you guys priced at Rs 6,499. We have tried our best to keep the best prices available for you guys here in India itself.
Features:-
Cyberpunk theme design.
Premium zinc alloy shell material.
Large 11mm dynamic driver unit.
Multi-layered liquid crystal polymer(LCP) diaphragm.
CCAW voice coil.
Neodymium N52 magnet.
Price:-
XINHS IEM Upgrade Cables:-
For all the audio lovers in India. We have brought you a gift. We have brought you premium IEM upgrade cables from XINHS, a widely recognized High-quality IEM upgrade cable manufacturer. The collection includes everything from Litz braided Copper cables to Graphene alloy silver-plated cables. They are available in standard 0.78mm two-pin and QDC-styled two-pin connectors. XINHS cables are pocket-friendly, starting at just Rs 1,390 and goes as high as Rs 3,690. If you are looking for an upgrade cable for your beloved IEMs, we suggest you have a look at the wide collection of cables we have from XINHS. Check out the entire collection here.
There are no hidden shipping or Custom duty charges with any of our products. We offer a full one-year warranty through the brand and will provide you with a genuine GST invoice for every purchase. If you purchase any product from our store before 2 PM, we will make sure your product gets dispatched the same day(Not applicable for pre-orders).