Premium Sound Quality and Versatile Connectivity
Product Name
SHANLING UP5 Bluetooth DAC & Amp
Bluetooth Chip
Qualcomm QCC5120
DAC/AMP
ESS Sabre ES9219C X 2
USB Input Chip
Xmos XU208
Outputs
2.5mm, 3.5mm and 4.4mm
Bluetooth Version
Bluetooth V5.0
Transmission Distance
Up To 10 Meters
Bluetooth codec
LDAC, LHDC, aptX HD, aptX LL, aptX, AAC, SBC
Output power
Single ended, single DAC – 90 mW@32ohm
Single ended, dual DAC – 112 mW@32ohm
Balanced – 240 mW@32ohm

Battery life
Up to 15 hours (Single ended, Single DAC)
Up to 11 hours (Balanced)

What will you get
1x Shanling UP5 Portable Amp
1x PU Leather Case
1x USB C-To-C Decoding Cable
1x User Manual
1 YEAR WARRANTY
Don't worry, SHANLING - UP5 Bluetooth Headphone DAC & Amp comes with a 1 Year warranty against manufacturing defects. We guarantee that every product on Concept Kart is genuine and backed by the Manufacturer's warranty.
Read more about Concept Kart's warranty policy.
FREE SHIPPING ON ALL PREPAID ORDERS
We usually ship orders on same day if ordered before 2 pm or within 24 hours if ordered later (except on holidays/sunday, where processing times may be higher) from one of our domestic warehouses based out of Delhi. It normally takes around 1 to 5 business days for delivery. We use premium service partners such as Blue dart, DTDC and Delivery for faster and reliable service. A tracking number will be provided upon shipment.
In very rare cases when order is not received after 10 business days of shipment (extended by number of days when the govt. Restricts movement of goods due to factors such as coronavirus pandemic), please contact us and we will provide you a support.
PREMIUM SOUND WITH DUAL ESS SABRE DAC CHIPS
The UP5 is designed with dual ES9219C DAC chips, delivering high-resolution audio decoding with a signal-to-noise ratio (SNR) of 120dB and a low total harmonic distortion plus noise (THD+N) of 0.0018% (Bal), ensuring clean and crisp sound output.
STRONG BLUETOOTH CONNECTIVITY
The device features Qualcomm's QCC5120 Bluetooth chipset, offering stable Bluetooth v5.0 connectivity with support for high-definition LDAC, LHDC, AptX HD, AptX LL, AptX, AAC, and SBC transmission codecs. LDAC allows for streaming at a high bitrate of 24-bit/96kHz, ensuring a pure high-resolution audio experience.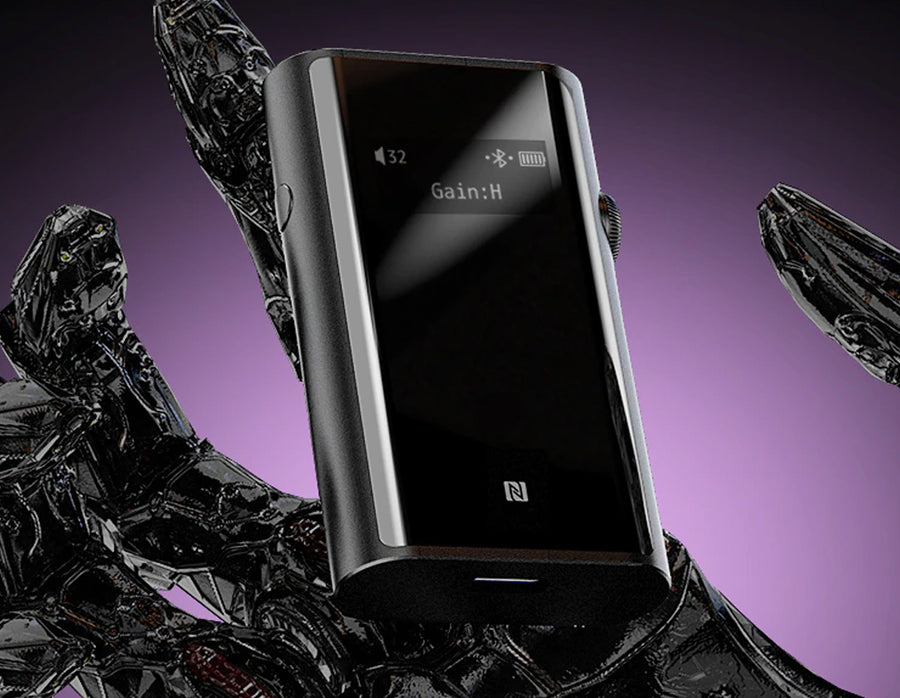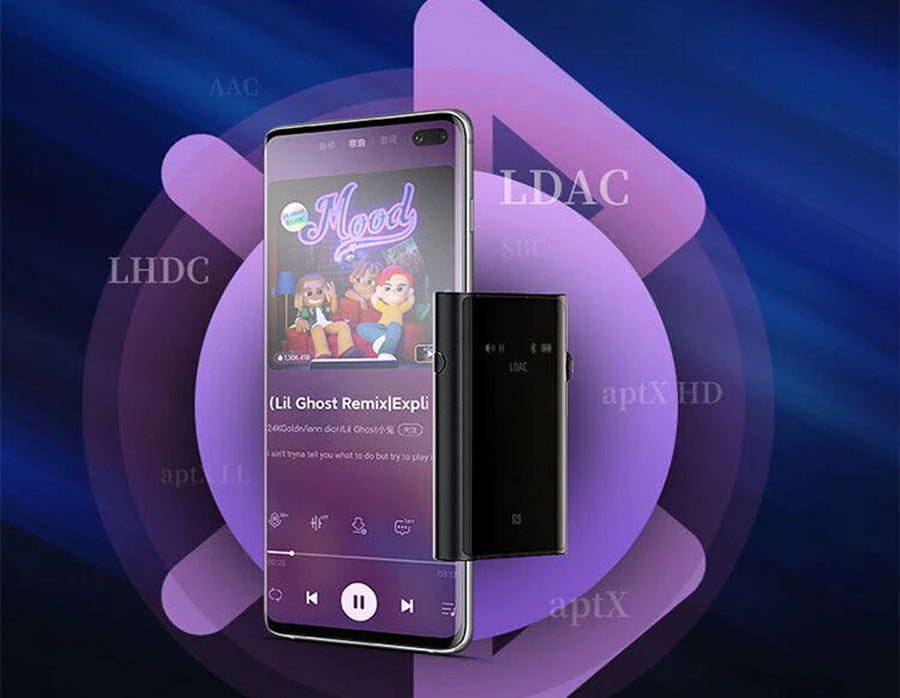 STUDIO-GRADE SOUND WITH 8X MQA UNFOLDING
The UP5 supports 8x MQA unfolding, providing a full studio-grade sound experience as intended by recording engineers. MQA (Master Quality Authenticated) ensures an authentic and high-quality audio experience.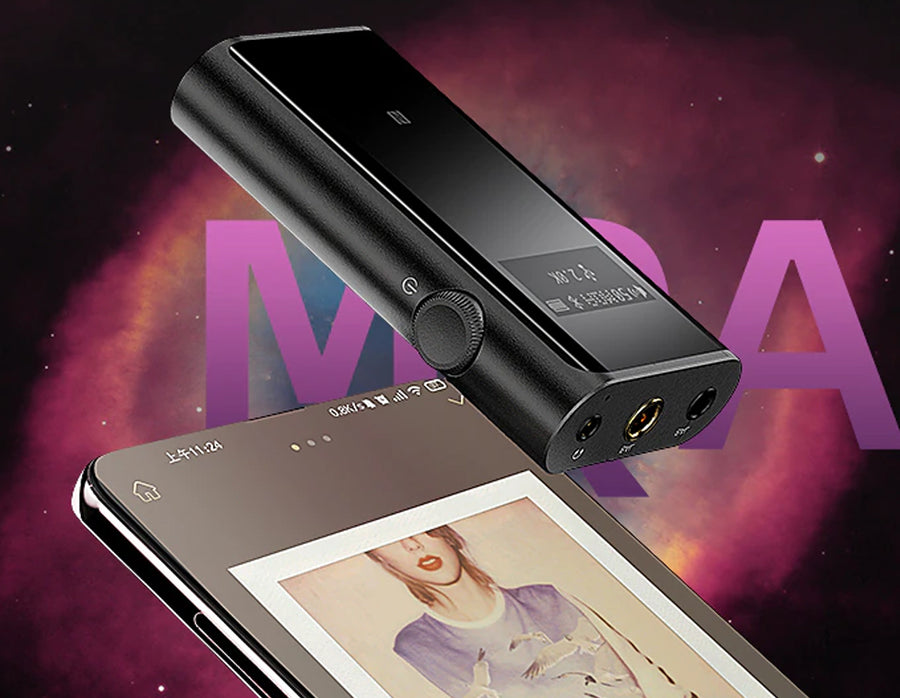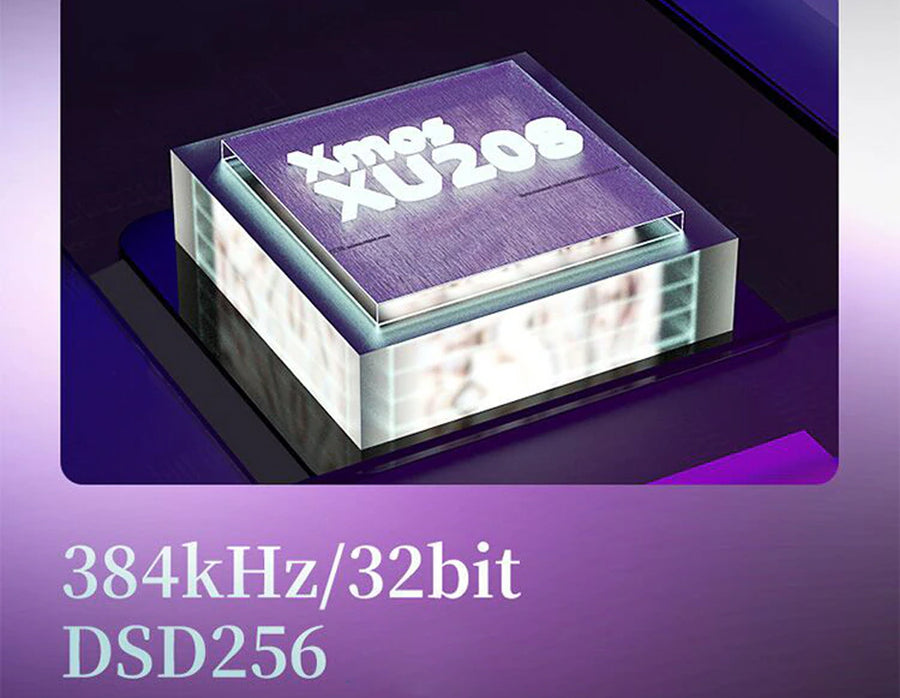 MULTIPLE OUTPUT OPTIONS
The UP5 is equipped with 4.4mm and 2.5mm balanced output ports, as well as 3.5mm single-ended output ports, making it compatible with a wide range of headphones and IEMs.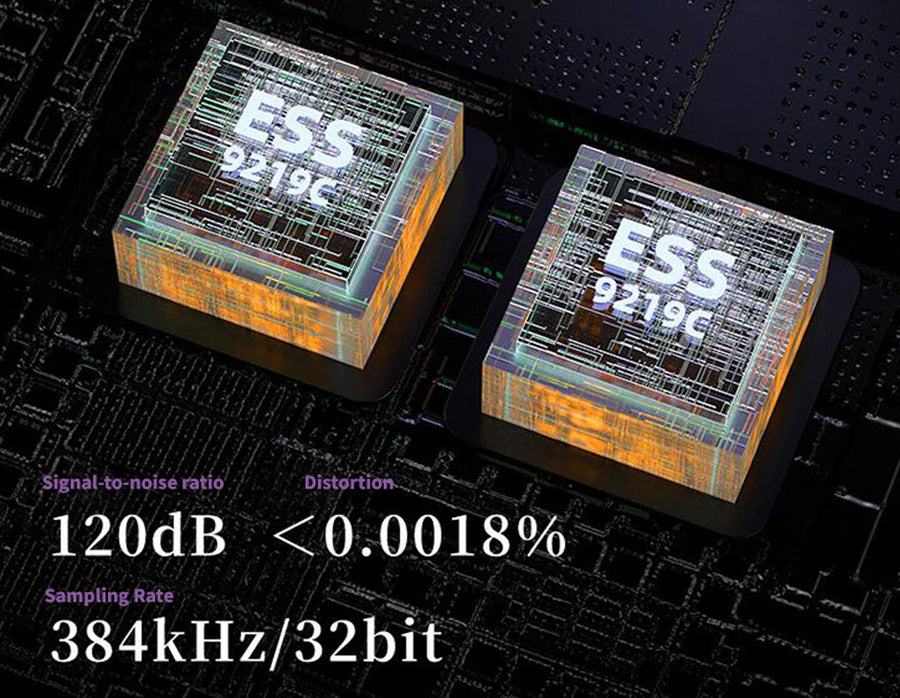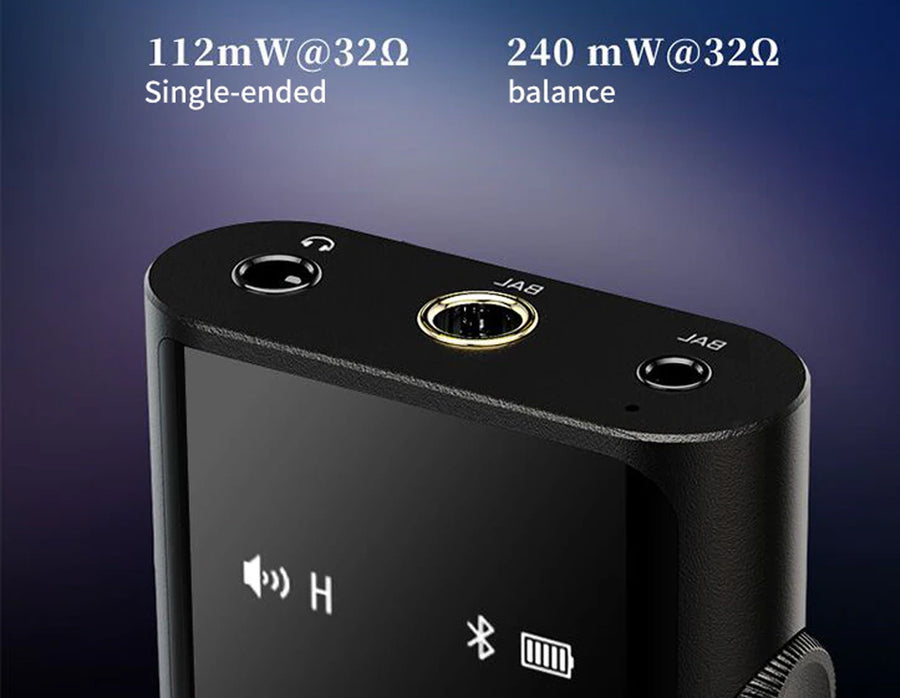 HIGH-POWER OUTPUT
With a robust amplification section, the UP5 can deliver up to 240mW of clean output, providing sufficient power to drive most IEMs on the market, allowing you to enjoy high-resolution audio on the go.
HIGH-RESOLUTION USB DAC FUNCTIONALITY
In addition to wireless Bluetooth DAC capabilities, the UP5 can also function as a high-resolution portable USB DAC, allowing you to connect it to smartphones, laptops, PCs, and other devices for enhanced audio decoding.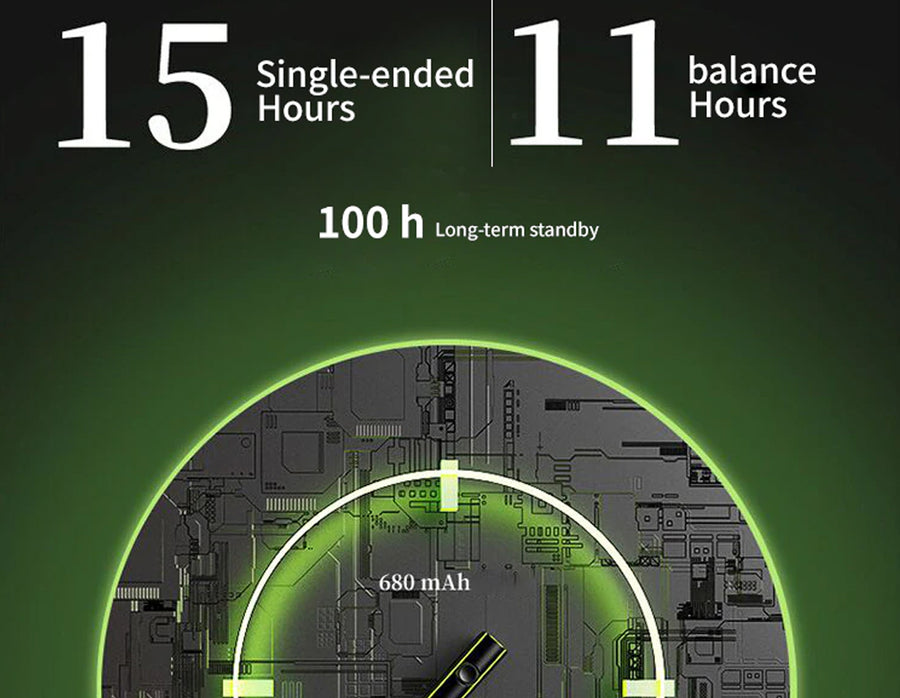 FPGA+DUAL CRYSTAL OSCILLATOR AUDIO ARCHITECTURE
The UP5 incorporates a specially-designed FPGA architecture, complemented by dual independent crystal oscillators, reducing jitter and ensuring a clean audio output.


BUILT-IN HD MICROPHONE AND NFC SUPPORT
The device features a high-quality SiSonic HD microphone for crystal-clear voice transmission during phone calls. It also supports in-line microphones and NFC functionality, making it easy to connect with NFC-enabled devices and establish quick connections.
Add a heading
Add content using the options to the left
Product title
Vendor
₹ 19.99 | ₹ 24.99
Product title
Vendor
₹ 19.99 | ₹ 24.99
Product title
Vendor
₹ 19.99 | ₹ 24.99
Product title
Vendor
₹ 19.99 | ₹ 24.99
<! -- Mezereon Configuration -->