Shipping & Delivery
Heavy rain and flood like situations may cause delays
Free Shipping on Prepaid Orders
Same day dispatch, if ordered before 2:00 PM.
Order Placed before 2:00 PM will be shipped within 24 hrs. (Except Sunday and Holidays)
Cash on Delivery Available
Cash on delivery applicable for order under ₹ 15000
EXTRA SAVINGS & Rewards
Earn upto 5% of order value
With GST invoice, save up to 28% on business purchases
RETURN POLICY
10 Days Replacement Policy
All products are covered by 10 Day Replacement Guarantee. This product is eligible for a free replacement, in case you receive a damaged, defective or different item. Please keep the product in its original condition with all accessories & packaging for a successful return. We may contact you to assess the damage or defect before issuing a replacement. Accessories like cables and eartips are not backed up the manufacturer's warranty.

Please note that physical damage cases need to be brought to our notice within 24 hours.

WARRANTY
1 Year Manufacturer's Warranty
"Phoenixcall: Where Myth Meets Music, Craftsmanship Meets Clarity, and Beauty Meets Sound."
Model Name
Celest Phoenixcall
Product Name
Kinera Celest Phoenixcall IEM
Driver
1DD+2BA+2FDP (Flat Planar Driver)
Material
5N Copper silver plating
Strands
48 strands of 0.06mm
Plug Material
Pure Copper
Metal Parts
Aluminum alloy
What will you get
1x Celesit Phoenix Call
1x 5N Copper Silver Plated Cable
6x Pair Eartips (Celest 221 Vocal Eartips x 3 (S/M/L), Celest C-07 Eartips x 3 (S/M/l)
1x Storage Case
1x Metal Bookmark
1x User Manual
1 YEAR WARRANTY
Don't worry, Kinera - Celest Phoenixcall IEM comes with a 1 Year warranty against manufacturing defects. We guarantee that every product on Concept Kart is genuine and backed by the Manufacturer's warranty.
Read more about Concept Kart's warranty policy.
FREE SHIPPING ON ALL PREPAID ORDERS
We usually ship orders on same day if ordered before 2 pm or within 24 hours if ordered later (except on holidays/sunday, where processing times may be higher) from one of our domestic warehouses based out of Delhi. It normally takes around 1 to 5 business days for delivery. We use premium service partners such as Blue dart, DTDC and Delivery for faster and reliable service. A tracking number will be provided upon shipment.
In very rare cases when order is not received after 10 business days of shipment (extended by number of days when the govt. Restricts movement of goods due to factors such as coronavirus pandemic), please contact us and we will provide you a support.
PHOENIXCALL BACKGROUND
A legendary spectacle reminiscent of the ancient Chinese myth "The Legends of Mountains and Seas" unfolded as a hundred birds converged upon Phoenixcall. In this solemn realm where heaven and earth held sway, day and night gracefully exchanged positions, and the seasons perpetually cycled. Mountains, rivers, lakes, seas, winds, blizzards, rain, and snow were all components of a mystical force that dwelled in the shadows, beckoning the divine bird families to gather. These majestic avian beings materialized seemingly from thin air, painting the sky with their melodic songs. In unison, they soared toward the lush depths of the forest, encountering one another along the way, crafting a harmonious and grand spectacle as a hundred birds journeyed back to their southern homeland.
HYBRID DRIVER CONFIGURATION
"Phoenixcall" is equipped with 7mm robust magnetic coil to handle low frequencies, a specially tailored BA driver for mid-frequency reproduction, another customized BA driver for mid-high frequencies, and features two Micro planar drivers (Flat panel drivers) for ultra-high frequencies. This meticulous tuning of frequency division produces distinct features: robust bass, precise midrange, and pleasing highs, resulting in an overall sound profile that is bright, transparent, and true-to-life-making it particularly well-suited for enjoying pop music.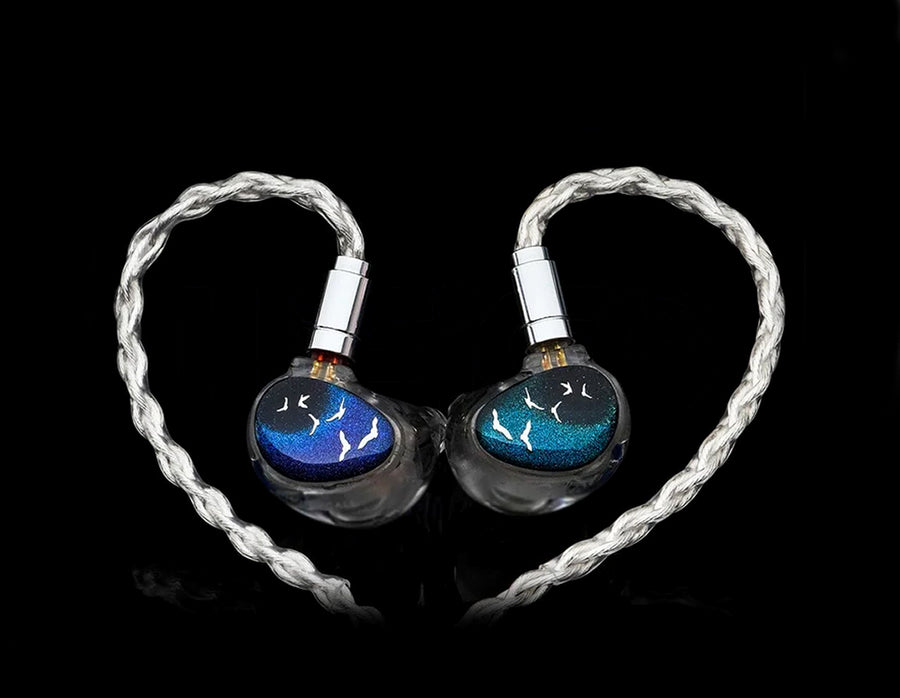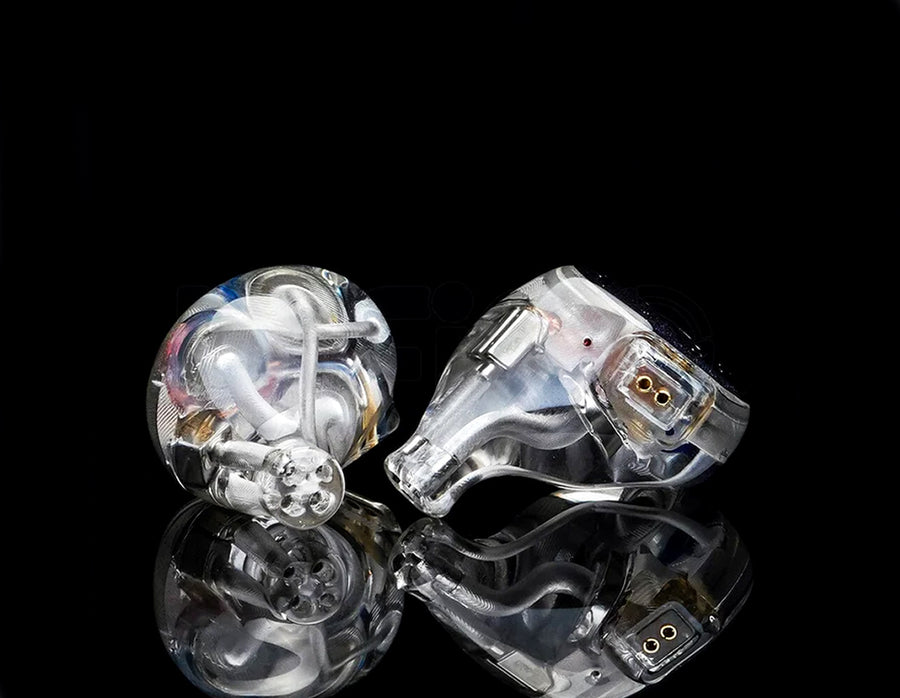 SHELL DESIGN
"Phoenixcall" features the phoenix pattern, laden with traditional meaning, as its primary design element. This phoenix pattern is skillfully merged with other bird and flower patterns. The dynamic and daring lines of the phoenix motif undergo a refined transformation with the addition of geometric elements, akin to a painted masterpiece, resulting in a distinctive and complete form. This design seamlessly blends timeless patterns with modern aesthetics, reflecting the desire for a joyful, prosperous, and serene life, along with the moral value of upholding great virtues and embracing the diversity of experiences, much like the convergence of various rivers.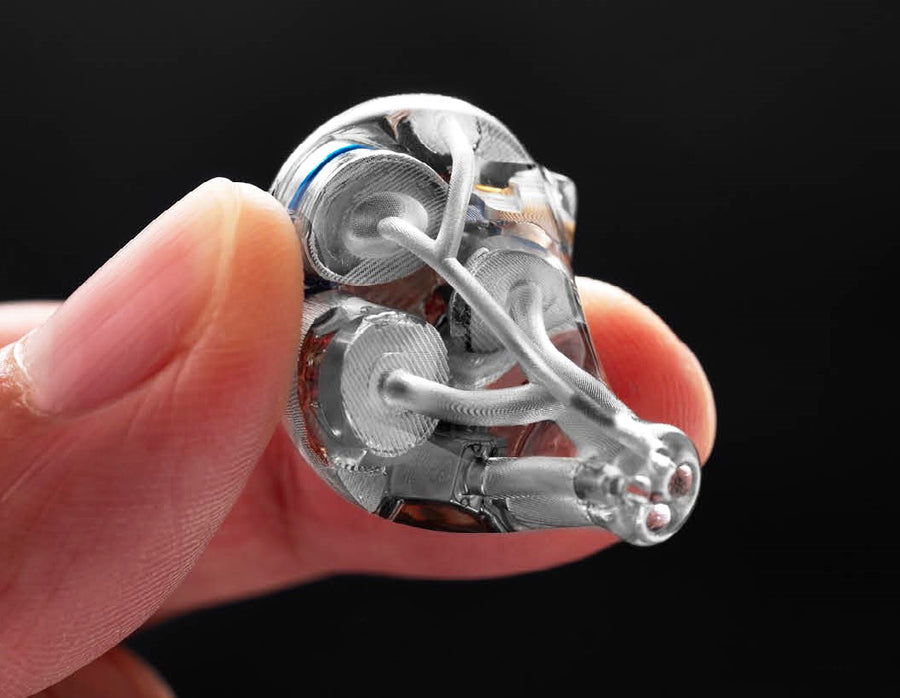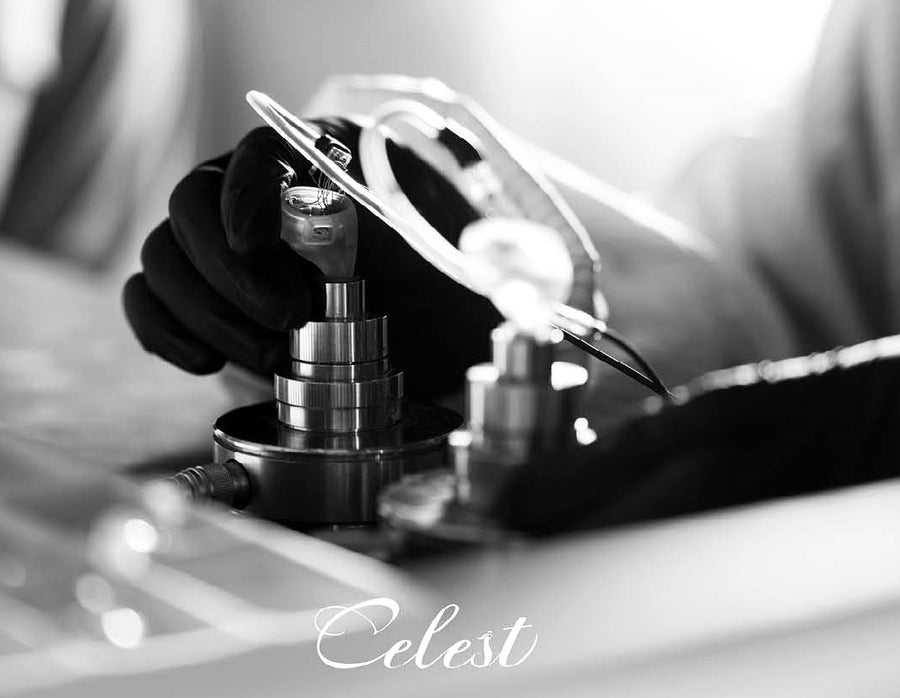 BEAUTIFULLY DESIGNED HANDCRAFTED FACECOVERS
The faceplate features an intricate phoenix bird and blue-sky design, while the IEM shell itself comes in a transparent pink). This transparency allows you to peek inside and admire the driver arrangement and other electronic components.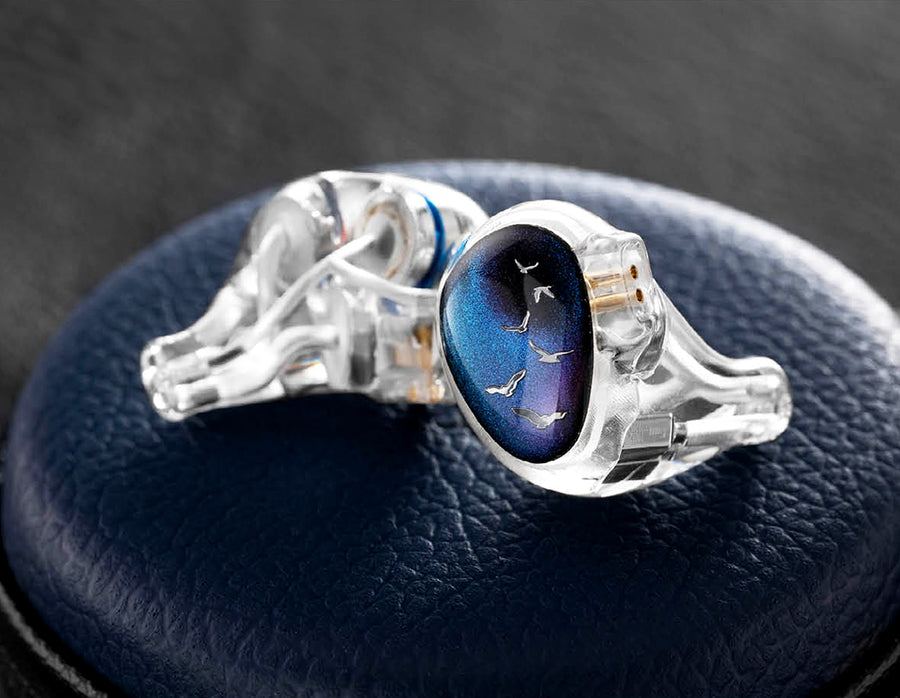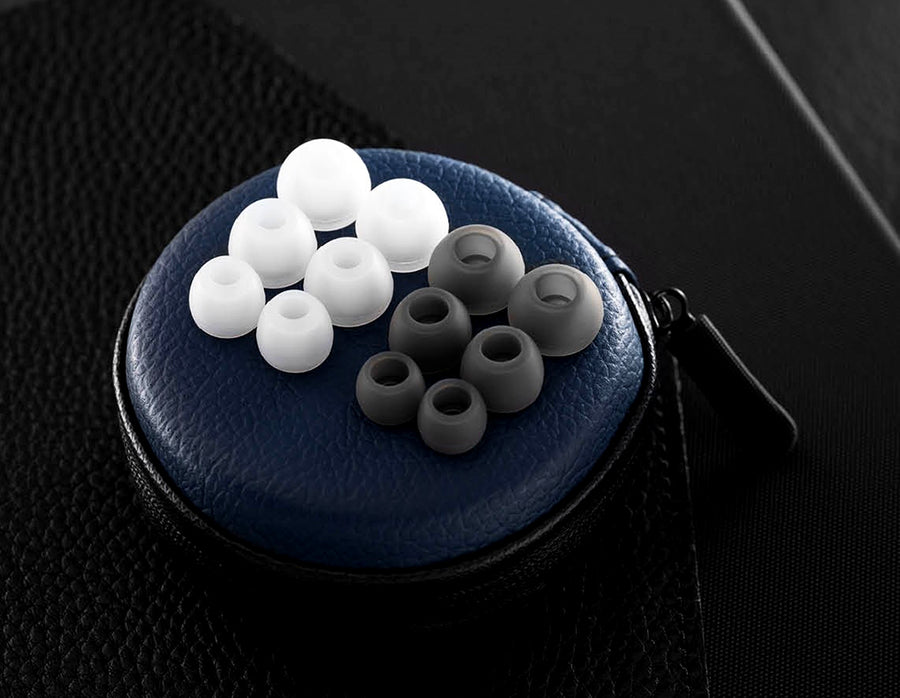 5N COPPER SILVER PLATED CABLE
Phoenixcall comes with 8 Core 5N Silver Plated Copper Cable. It provides high resolution sound output with enhanced mid and high range permeability. It adopts 0.78mm 2 Pin connector and standard 3.5mm jack.

TWO DISTINCT EARTIPS OPTION
Phoenixcall offers two distinct eartips options:
• Celest 221 Vocal Eartips: Elevate treble and vocals for an engaging listening experience.
• Celest C-07 Balanced Eartips: Deliver sound balance and a holographic soundstage for audio immersion.

Add a heading
Add content using the options to the left
Product title
Vendor
₹ 19.99 | ₹ 24.99
Product title
Vendor
₹ 19.99 | ₹ 24.99
Product title
Vendor
₹ 19.99 | ₹ 24.99
Product title
Vendor
₹ 19.99 | ₹ 24.99
<! -- Mezereon Configuration -->