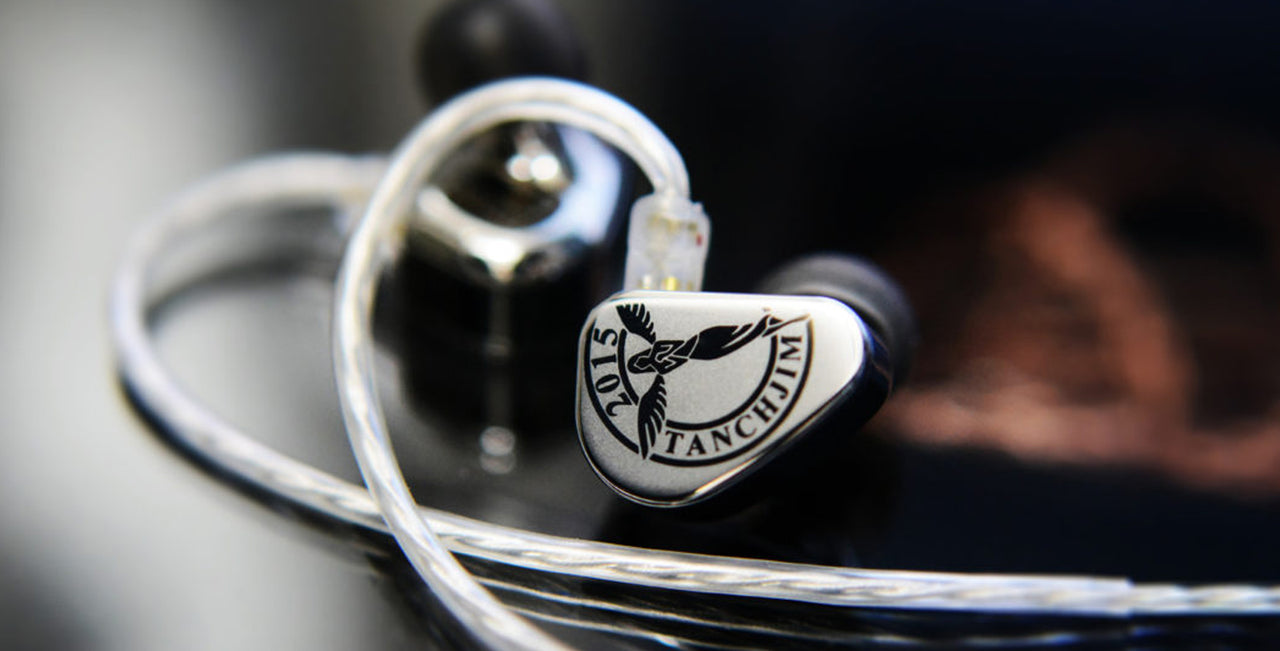 Introducing the Tanchjim Oxygen: Exquisite Sound and Design at Your Doorstep in India
Aayush Pandey
Hear the Brilliance: Tanchjim Oxygen IEM - Now Available in India!
Tanchjim Oxygen has always been a fan favourite for many audiophiles all around the globe. Tanchjim Oxygen is known for all the good reasons, the pair has an exceptional build with exquisite looks and premium sound, and all these while not hitting the bank balance hard. However, it was not readily available in India since the beginning and people were always dependent on importing the Oxygen with unnecessary shipping hassle and customs duty tax worries. Don't worry when we are here, We at Concept Kart have finally brought the Tanchjim Oxygen available for you right here at your doorstep. No need to worry about any hidden charges, simply get the pair delivered to your doorstep with our quick shipping policies. Tanchjim Oxygen is priced at Rs 17,999 including shipping and everything. Now let's explore some amazing features of this stunning IEM!!
Impressive Sound Reproduction With Dual-Chamber Dynamic Driver:-
Tanchjim Oxygen promises excellent sound reproduction with a specially developed 10mm dual-chamber dynamic driver unit on each side. It adopts high-quality CNT(Nanotube diaphragm) that packs quality performance with low distortion and ultimate clarity. This CNT Diaphragm DD unit has been adjusted professionally to deliver a rich and detailed sound.
Exclusive Stainless Steel Build:-
Tanchjim is a brand that is known for its exquisite craftsmanship. Each and every single product by them is simply astonishing in terms of design and build quality. The Oxygen is made using exclusive high-quality 304 stainless steel material. The shells are hand-polished for an elegant and sophisticated finish. They have an ergonomic shape for a comfortable and secure wearing experience. The stainless steel material gives the pair a classy mirror finish, probably one of the most adorable IEMs out there!!
High-Purity Stock Cable:-
Tanchjim Oxygen features a high-purity gold-silver alloy detachable stock cable. It ensures superior audio performance with smooth signal transmission by providing low resistance to the sound signal. The cable features 0.78mm 2-pin connectors and comes with a standard 3.5mm termination plug making the pair compatible with most sources out there. You can enjoy the Tanchjim Oxygen with your smartphone, PC, Laptop, or anything else that has a 3.5mm headphone output support. With a detachable design, we can also replace the cable as and when required.
Tanchjim Oxygen is a brilliant single dynamic-driver IEM that has been crafted with great precision and quality. The stainless steel shells are simply spectacular in terms of design and comfort. The specially developed 10mm CNT diaphragm dynamic driver unit produces exceptional sound with great resolution, clearer details, and rich tonality. We are pretty sure that you will love the Tanchjim Oxygen, grab it today for just Rs 17,999!!