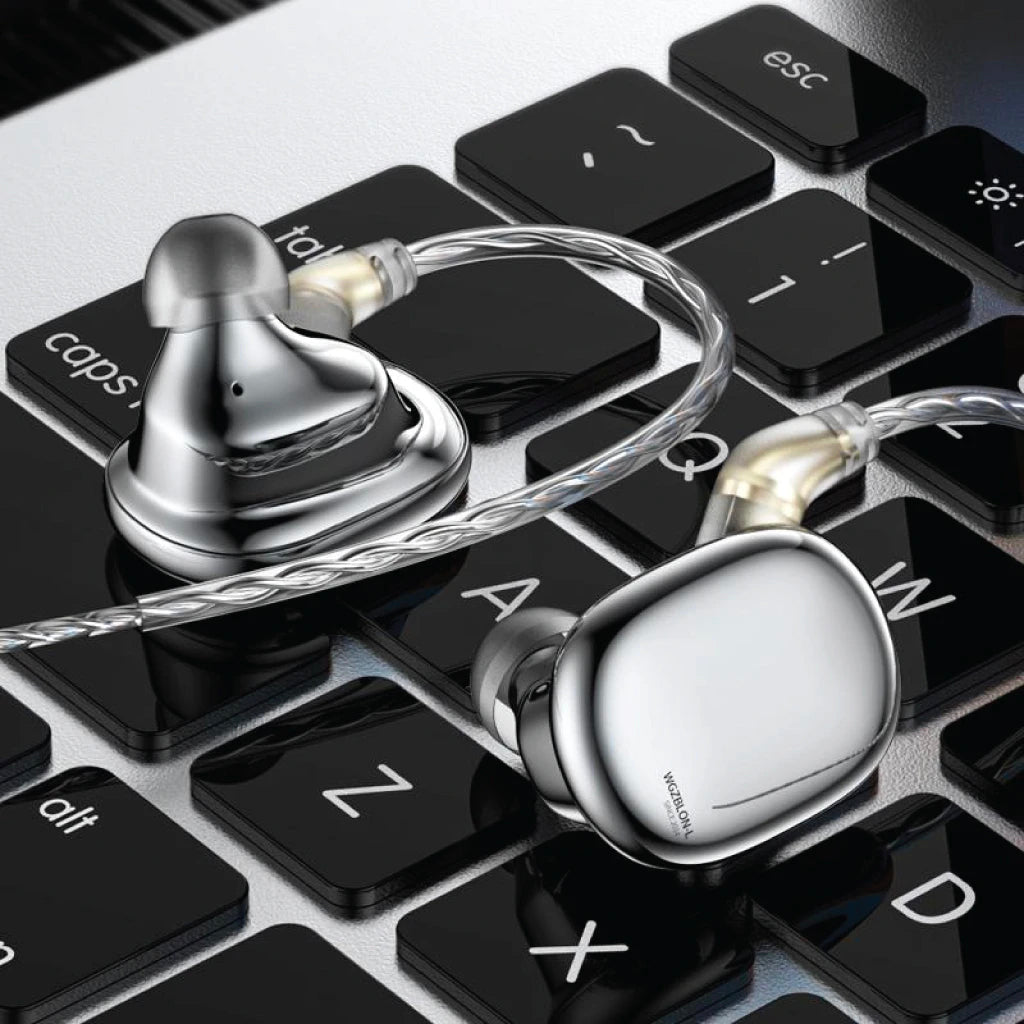 BLON BL-Max Latest Dual Dynamic Driver Earphone Now Available In India
Gagan Jajoria
Say Hi to the all-new BLON BL-Max available for you right here in India. Yes, you read that right, we have brought the latest dual-driver beauty right to your doorstep. BLON BL-Max is the latest pair of high-resolution in-ear monitors from the manufacturers of the legendary BL-03. The latest BL-Max has a hybrid dual dynamic driver configuration featuring a large 10mm carbon diaphragm dynamic driver paired to a 6mm lightweight diaphragm dynamic driver per side. We have brought the BL-Max in both colors, Black and Silver available for you with an in-line microphone cable.
Purchase:-
Price: Rs 2,899.
Buy here.
The Power Of Two:-
BL03 was a huge success from BLON and featured a single dynamic driver configuration. Improving over that, BLON has designed the latest BL-Max with a hybrid dual-dynamic configuration. The pair is equipped with two dynamic drivers on each side. They have used a large 10mm carbon diaphragm dynamic driver and a 6mm dynamic driver with a lightweight diaphragm. These drivers are professionally arranged together for an immersive sound experience. BL-Max is more than capable of bringing your favorite music to life.
Professionally Tuned To Express You The True Sound:-
We all crave some natural and true sound with our earphones. BLON has a professional team of acoustic engineers with more than ten years of experience in the HiFi audio industry. They have adjusted/tuned the BL-Max to produce a pure sound experience for the users. The pair produces a lively sound with deep bass response, soulful vocals, and highly detailed high-frequency response. This type of tuning complements different genres of music well and presents a full-of-life sound for the users.
Elegance At Its Best With Premium Mirror Finished Zinc Alloy Earphones:-
BLON has always designed stunning and beautiful Ear cavities for its earphones, you can look at the stunning BL-A8 Prometheus or the latest BL-Max. The BL-Max earpieces have zinc alloy cavities made using high-precision processes that include Sandblasting, PVD plating, and are finished into a smooth mirror-like chrome finish. In order to effectively reduce sound resonance, BLON has designed the pair with a die-cast metallic nozzle. The pair looks picture perfect and have an ergonomic inner cavity shape for a perfect fit for the users.
Audiophile-grade Transparent Silver Cable:-
BL-Max comes packed with a high-quality pure silver cable. The cable here has an HD microphone for ensuring clear and crisp voice transmission over phone calls. It has gold-plated 2-pin 0.78mm connectors that provide a firm connection between the earphones and the cable. These standard 2-pin connectors also allow the users to upgrade the cable as per their preference. The cable has a 3.5mm gold-plated termination plug for easy connectivity with different sources.
High-Sensitivity Easy To Drive:-
You don't need specialized music players or amplifiers to enjoy your favorite music on the BL-Max. The pair has high sensitivity and low impedance ratings that allow the users to enjoy the pair straight out of their smartphones.
BLON BL-Max is available for you in two different color options, Black & Silver. While purchasing from Concept Kart, you don't have to worry anything about the Custom Duty, we have got you covered in that department. We will ship your order the same day if ordered before 2:00 Pm. We also include a free earphone carry case with every order. BLON BL-Max is available for just Rs 2,899, purchase from us here.