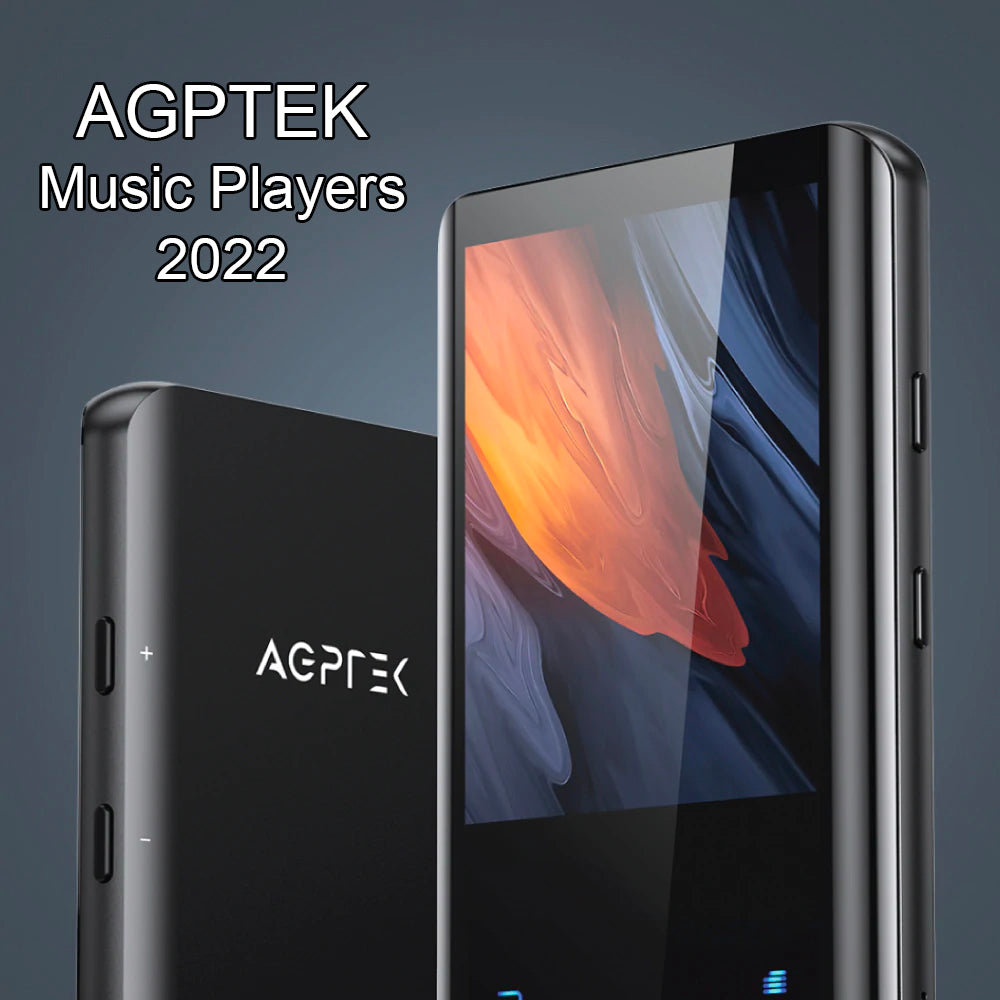 AGPTEK Music Players Now Available In India
Gagan Jajoria
Music Players play an integral part in any audio lover's life. A dedicated music device is always better for audio enjoyment as there are no notification issues, one can simply enjoy their favorite music with full freedom. We at Concept Kart have brought you a wide collection of tech-related products. Our arsenal is increasing today with the addition of two brand-new Music players from AGPTEK. Enjoy your favorite music on the go or at the ease of your home with the AGPTEK SMPA65XO and the SMPA19XB music players. Both these players have many advanced features including support for lossless FLAC file format, Bluetooth v5.0 connectivity, and more.
AGPTEK SMPA65XO:-
Price: Rs 3,799.
This clip-on style compact music player is an ideal companion for your morning walk and workout sessions. It also has an in-built Pedometer that records your data while running. The SMPA65XO is a small and portable device with a 1.5" TFT display. It is just 2.36" long and weighs only 30 grams. Don't just go on the compact form factor of the SMPA65XO, the player is loaded with all the advanced features such as Bluetooth v5.0 connectivity, microSD card slot, Lossless sound support, voice recorder. FM radio, and many more features. It has a 32GB inbuilt memory to store your favorite music without using any external memory sticks. As for the MicroSD card slot, it supports cards with up to 128GB of storage capacity. The SMPA65XO fully supports different audio formats that include Mp3, WMA, APE, FLAC, WAV, DRM, and more. If you are looking for a companion for your morning workouts, we assure you the AGPTEK packs a musical performance at a budget price point.
Technical Features:-
Screen: 1.5 inch TFT screen (128*64)
Housing Material: ABS
Bluetooth Version: 5.0
Audio Format: MP3/ WMA/ APE/ FLAC/ WAV/ DRM/ ACELP
Video Format: AMV/AVI
E-book Format: TXT
Recording Format: MP3/WAV
Internal Memory: 32GB
SD Card Expansion: up to 128GB
Battery: 240mAh lithium-polymer battery
Charging Time: about 1.5 hours (5V/500mA)
Music Playtime (Wired):    30 hours
Music Playtime (Bluetooth):    6 hours
Video Playtime (Wired):    9 hours
FM Radio Playtime: 11 hours
Unit Size: 60*36*12mm/2.4*1.4*0.5inch
Net Weight: 30g
Price:-
Rs 3,799 only you can purchase it from our online store here.
AGPTEK SMPA19XB:-
Price: Rs 4,199.
AGPTEK SMPA19XB houses a large 2.4" 3D curve screen with touch-sensitive buttons. This bigger display will help you navigate your music library easily. The bigger display also allows the users to watch videos stored in the internal memory or the microSD card. The SMPA19XB also has Bluetooth V5.0 wireless connectivity allowing the users to use their wireless earphones. AGPTEK SMPA19XB adopts a professional digital noise reduction chip, that provides exceptional sound performance with Standard MP3 as well as lossless Flac files. Similar to the SMPA65XO music player, the SMPA19XB has 32GB of internal memory with support for up to 128GB microSD card slot. The rest of the features are identical to the SMPA65XO music player such as Lossless audio support, MicroSD card slot, voice recorder, FM radio, and more. 
Technical Features:-
Brand Name: AGPTEK
Item Weight: 95g
Package Dimensions: 7.48 x 5.2 x 0.94 inches
Batteries:1 Lithium Polymer batteries required. (included)
Connectivity Technology: Bluetooth, USB
Wireless Comm Standard: Bluetooth
Color: Black, Blue
Component Type: Memory
Supported Standards: MP3, AAC, APE, FLAC, WMA, WAV
Memory Storage Capacity: 32 GB
Screen Size:2.4 Inches TFT Color Screen
Record Format: WAV/MP3
Lyric Format: LRC
E-book Format: TXT
Photo Format: JPG BMP
Compatible: XP(Home,Pro,withSP1,SP2,SP3),32bit/Windows7--1064bit
USB Connect: USB 2.0
Price:-
Rs 4,199 only, you can purchase the AGPTEK SMPA19XB from our website here.