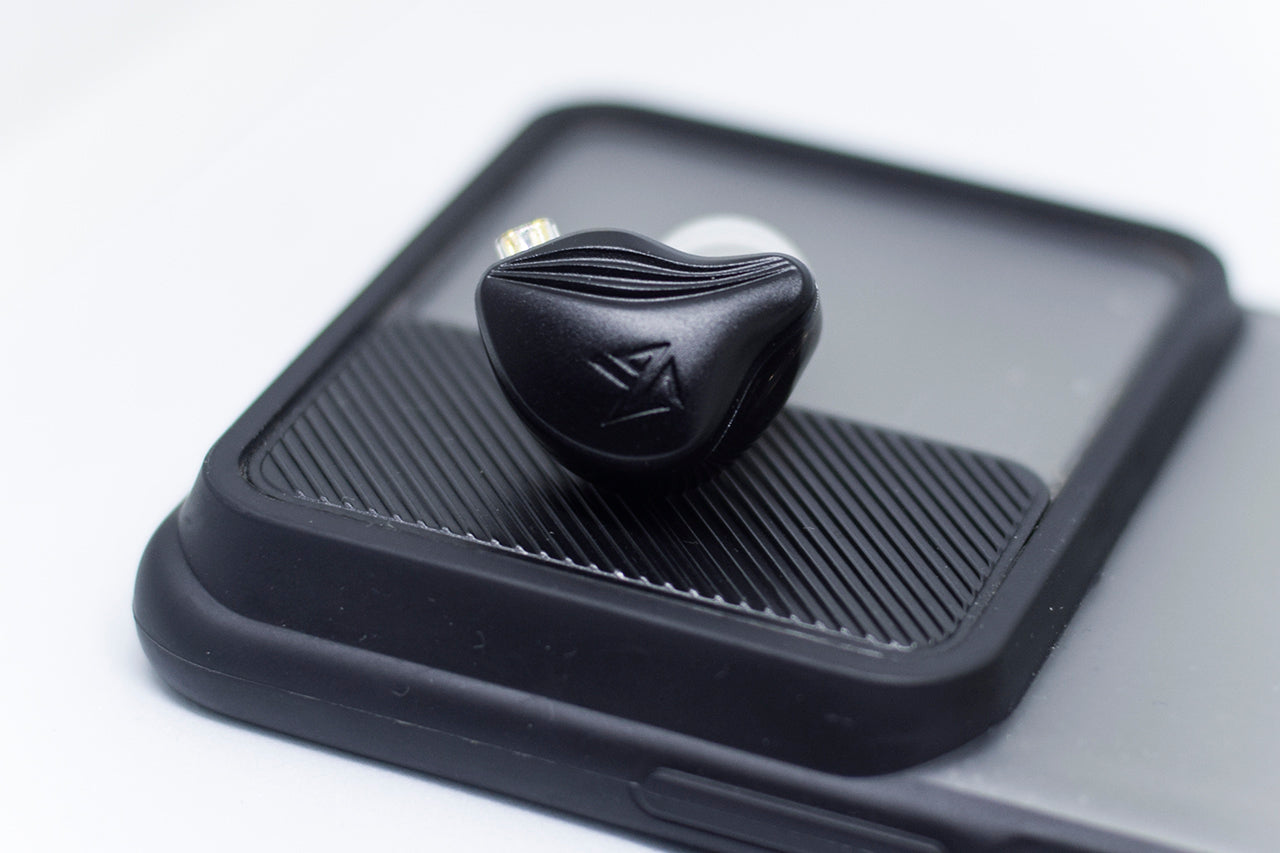 KZ ZEX Earphone Review: Dynamic and EST Hybrid At A Budget
Gagan Jajoria
KZ Acoustics, short form for Knowledge Zenith Acoustics has released some excellent sets of earphones in the international market. They offer supreme value for money with budget-friendly prices. TBH, It's very easy to get confused with the wide pleothra of earphones that KZ offers for the international market. Recently, KZ has released several different earphones most of which have been at the center of discussions in the audiophile communities worldwide. Today I am gonna share my impressions of one of their latest pair, the KZ ZEX. If you are an active member in the audio communities, you must be familiar with the ZEX just because of all the hype created around the pair mostly because of its driver combination. Instead of a classic DD and BA combination like most other earphones in its price segment, ZEX offers a combination of a low voltage electrostatic and a dual magnetic dynamic driver. In my experience, ZEX is the cheapest offering we have with EST drivers in the configuration. KZ ZEX comes at a very attractive price tag of just Rs 1949, BUT Is it worth it? How does a low-voltage EST driver affect the performance of such a budget IEM? Well, we are gonna find our answers today.
Disclaimer:-
I bought the KZ ZEX from Concept Kart myself as I wanted to check out all the hype around it. Concept Kart was kind enough to offer me a bit of a discount in return for a review impression for their website. I am in no way paid or affiliated with Concept Kart, I will try my best to share exactly what I hear with the pair. If you are interested you can buy the KZ ZEX from Concept Kart from the link below.
Purchase here.
Unboxing KZ ZEX:-
The KZ ZEX package is similar to other models by the brand. It is a compact white box with a slip-on cover at the top. We have an image of the pair printed on the top of the slip-on cover along with KZ ZEX branding and driver configuration printed at the front. At the back, we get the technical parameters of the pair printed in English and Chinese and also some brand information. When we pull this slip-on cover from the actual package, we have a transparent plastic sheet protecting the contents of the package. If you have previously bought/tried any KZ or CCA (sister brand to KZ) product, you will notice the package is completely identical to them.
Contents:-
1. KZ ZEX earphones.
2. 2-pin cable with 3.5mm termination and in-line microphone.
3. Three pairs of silicone ear tips.
4. User guide.
Design & Build:-
KZ ZEX ear shells have a solid build quality. They don't actually feel like a budget segment earphone with their elegant finish. The shells don't look like plastic at all, the inner cavities are made up of high-quality solid resin material. The inner cavity has a translucent body, upon lit properly we can see the drivers inside. For elegant design, A matte-finished metallic face cover is attached to the cavities. I have the elegant matte black finish(which in my opinion is the best color option for the pair). As for branding on the earpieces, both the earpieces have a KZ logo printed on the face panel area. IMO, of all the earphones that I have tried near the 2000 Rs price tag that includes Tanchjim Tanya, Moondrop Quarks, and a few more, the KZ ZEX offers the best build quality with its elegance.
The included cable is the standard KZ ear parallel line cable with an in-line microphone and a single key for media control and calling.
Noise-isolation & Fit:-
Though the cavity body is resin, the attached aluminum alloy face cover adds some weight to the ZEX earphones. Still, the pair is comfortable for long usage. They have over-ear memory hooks on the cable that ensures a comfortable fit. I have medium-sized ears, and I personally feel the pair is comfortable for long listening hours. It effectively reduces ambient background noises providing good isolation for me. I used stock medium-sized ear tips with ZEX for my personal usage.
Sound Quality:-
KZ ZEX is a surprisingly easy-to-drive pair of earphones. I was doubting this as EST drivers are usually power-hungry, but the implementation here by KZ is excellent for the ZEX. I drove the pair easily off my Redmi Note 10 Pro at only about 50% volume for my adequate listening level. Using it with L&P W2 Portable USB DAC improves the output with better resolution and clarity. Now let's begin on the sound impressions for ZEX.
ZEX comes at a very competitive price range, but the implementation of a low-voltage EST driver and professional tuning by KZ makes the pair stand out from the competition. It delivers a lively and energetic sound performance with an elevation in the bass region. I personally feel the lower end has more focus on the mid-bass region producing powerful slams with every single bass drop. The sub-bass is also noticeable with the pair though the main focus is always on the mid-bass region. Bass extension is also good for the price point. ZEX actually has a fast bass response that complements the other frequencies very well.
Midrange with ZEX shows rich tonality & clarity for vocals and acoustic instruments. Vocals have a slightly warm touch to them, both the male and female vocals are presented with a pleasing warm tone. They don't get harsh or sibilant or fatiguing even at high volume. Though to protect the mid-range from any noticeable bleed from the lower end, lower mids have a slightly recessed presentation. Upper mids again come forward but in a pleasant way. KZ has shown its professionalism in tuning the KZ, the upper mids despite being forward never get shouty(Which is actually a common thing in earphones around this price range).
EST driver shows its magic with an energetic and smooth presentation in the top-frequency response. The dynamics and instrument separation with ZEX are pretty good. I don't notice any kind of sibilance or harshness for any track with the KZ ZEX, in fact, I felt the output had good detail retrieval for the price.
Well, this was all that I personally feel is good with the ZEX. Now some things that I don't like with the pair in terms of sound. The First would be soundstage, I mean it feels adequately wide and tall but misses out in depth department. Width is also average for the price segment, I can't say this is the widest soundstage I have heard in the price segment. (Tanya when amp'ed properly has a wider sound field as per me). Imaging, positioning of instruments is again average for the price segment.
Tracks used for testing KZ ZEX:-
1. Tajdar-E-Haram by Atif Aslam(Coke Studio).
2. Blank Space by Taylor Swift.
3. How Does It Feel by London Grammar.
4. Agar Tum Seth Ho Unplugged by MTV Unplugged.
5. Thriller by Michael Jackson.
6. Shivers by Ed Sheeran.
7. Radio Ga Ga by Queens.
8. Save Your Tears by Weeknd.
9. Montero(Call Me By Your Name) by Lil Nas X.
10. Butter by BTS.
11. Royals by Lorde.
12. Birds by Imagine Dragons.
13. Kis Morh Te from the movie Qismat 2.
14. Tum Ho from the movie Rockstar.
KZ ZEX Vs CCA NRA:-
Both the ZEX and NRA are from the same parent company. These both IEMs have the same driver configuration, 1 DD+ 1 EST, though both of these have got different tuning. Here's my take between these two.
>KZ ZEX sounds darker in comparison to the NRA, NRA has a slight bright touch to the tonality.
>Both have similar shortcomings in terms of dynamics.
>NRA has boosted midrange, vocals are upfront.
>Soundstage on NRA feels more intimate, ZEX feels wider.
>Instrument separation and detailing is better on ZEX.
>Personally like the stealth look of ZEX, NRA has more color to it.
It's hard choosing between the two, I will say both the earphones have similar levels of micro-detail retrieval, NRA has more energy in the mid-range and high frequencies, while ZEX has a smoother sound in comparison.
A Few Final Words For ZEX:-
If I have to summarise my review of ZEX in a few words, I would say ZEX has changed the way I enjoy my music and that too in a better way. I was actually expecting a bright, harsh sound with the ZEX, but to my surprise, the tonality and presentation of KZ ZEX is very pleasing. The pair delivers quality lower-end response with emphasis on the mid-bass region, maintains good clarity for vocals and acoustic instruments, and retrieves great details from the high-frequencies. All these without getting harsh or sibilant even once. Yes, it has its own shortcomings like lack of depth in soundstage and average imaging, but for only 2,000 Rs I can say ZEX is a great option to consider while making your next earphone purchase. Lastly, I am personally gonna use the ZEX for my day-to-day rough usage like gym, jogging, and more. My new daily partner is here with me.