Ultimate Hi-Fi 2DD + 2BA Hybrid IEM Experience
Earphone topography
Hybrid in Ear Monitors
Frequency Response
20Hz- 40Khz
What will you get
1x TRN TA4 IEM
1x Detachable Cable
7x Pair Eartips
3x Replaceable Connectors (3.5mm/2.5mm/4.4mm)
1 YEAR WARRANTY
Don't worry, TRN TA4 IEM comes with a 1 Year warranty against manufacturing defects. We guarantee that every product on Concept Kart is genuine and backed by the Manufacturer's warranty.
Read more about Concept Kart's warranty policy.
FREE SHIPPING ON ALL PREPAID ORDERS
We usually ship orders on same day if ordered before 2 pm or within 24 hours if ordered later (except on holidays/sunday, where processing times may be higher) from one of our domestic warehouses based out of Delhi. It normally takes around 1 to 5 business days for delivery. We use premium service partners such as Blue dart, DTDC and Delivery for faster and reliable service. A tracking number will be provided upon shipment.
In very rare cases when order is not received after 10 business days of shipment (extended by number of days when the govt. Restricts movement of goods due to factors such as coronavirus pandemic), please contact us and we will provide you a refund.
HIGH PERFORMANCE HYBRID DRIVER CONFIGUARTION
The TRN TA4 IEM features a hybrid driver configuration, combining dual 10mm beryllium-plated diaphragm dynamic drivers for robust bass, a 6mm titanium-plated diaphragm dynamic driver for delicate vocal expression, and dual Knowles balanced armature drivers (Knowles 33518) for crystal-clear treble and an immersive soundstage. This unique blend of driver types ensures an exceptional and engaging audio experience for music enthusiasts and audiophiles alike.
SEAMLESS FUSION OF ALLOY AND RESIN
The TRN TA4 adopts a unique combination of aluminum alloy and imported semi-transparent resin in its design. With an aluminum alloy faceplate and midframe, along with the integration of high-quality resin, this hybrid construction achieves not only an exquisite and luxurious sonic presentation but also an elegant aesthetic appearance.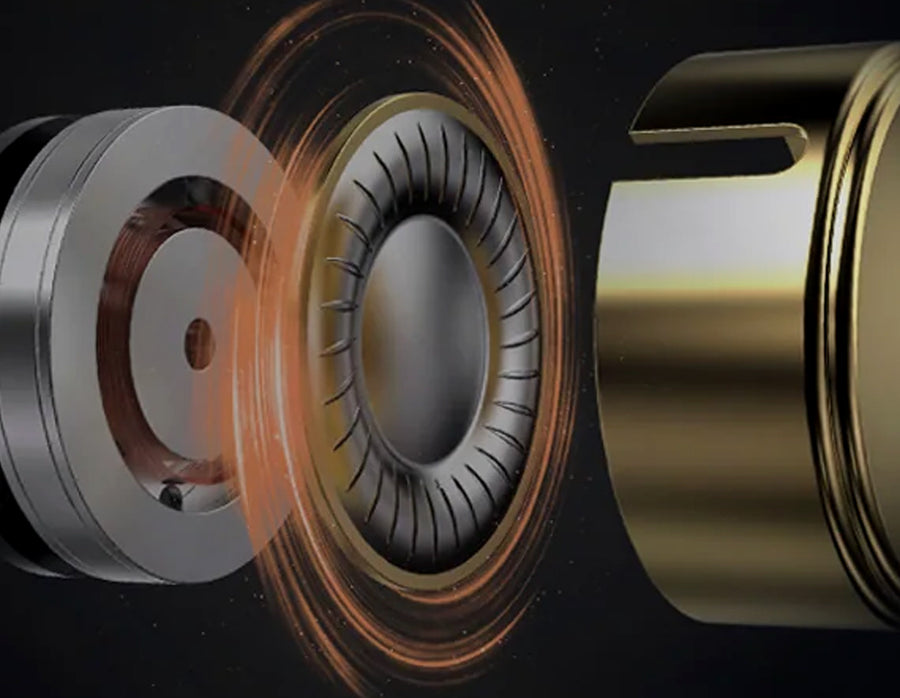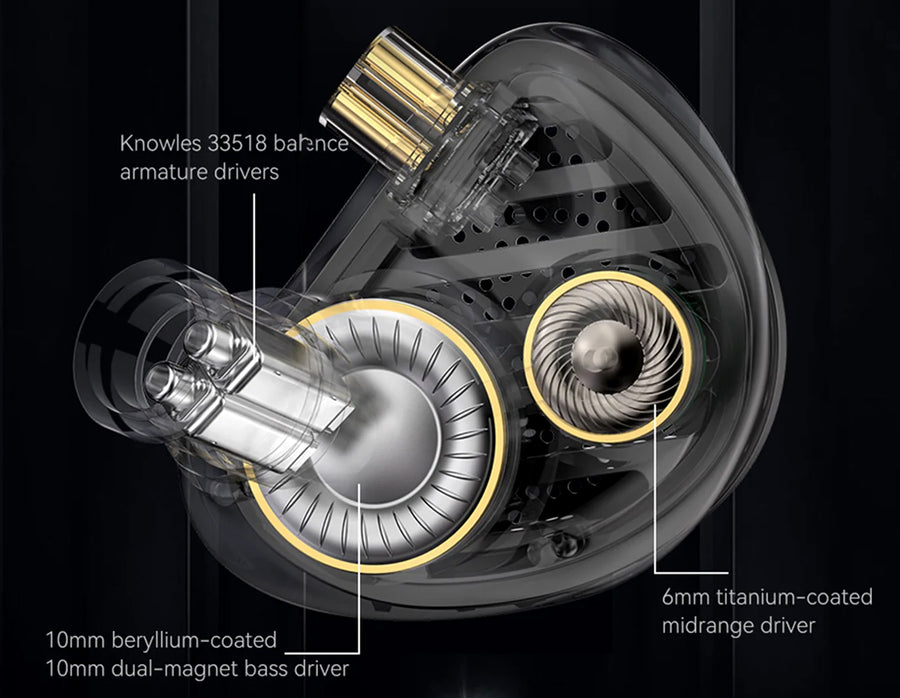 PRECISE HIGH-FIDELITY SOUND TUNING
The TRN TA4 In ear monitor is equipped with electronic crossover to achieve professional sound tuning, ensuring accurate and balanced distribution of bass, midrange, and treble frequencies. By combining dual dynamic drivers and balanced armature technology, the IEM achieves coherency throughout the entire frequency spectrum, delivering a truly restored high-fidelity sound that allows listeners to experience their music with exceptional clarity and precision.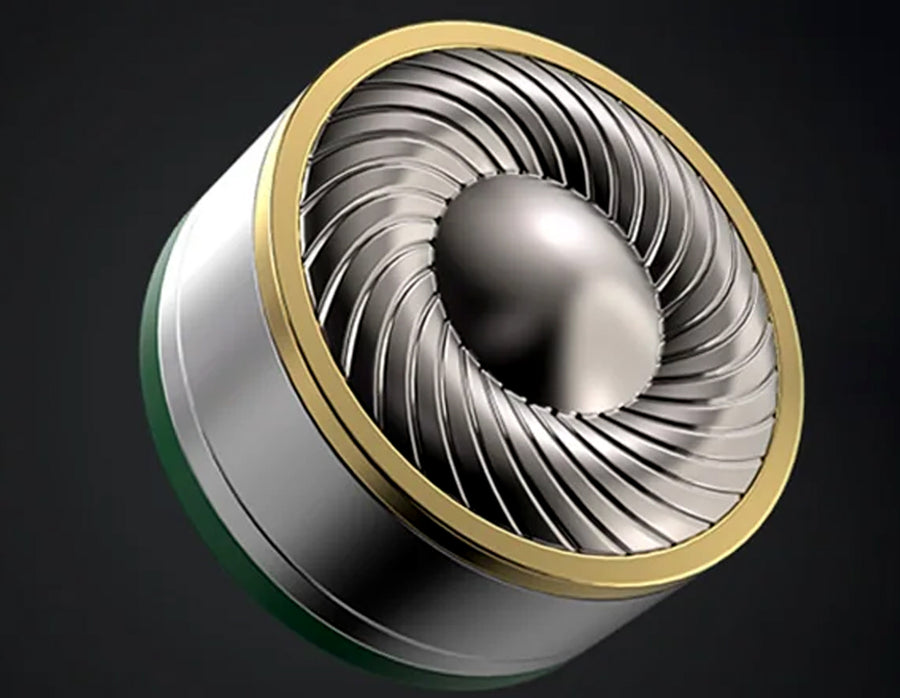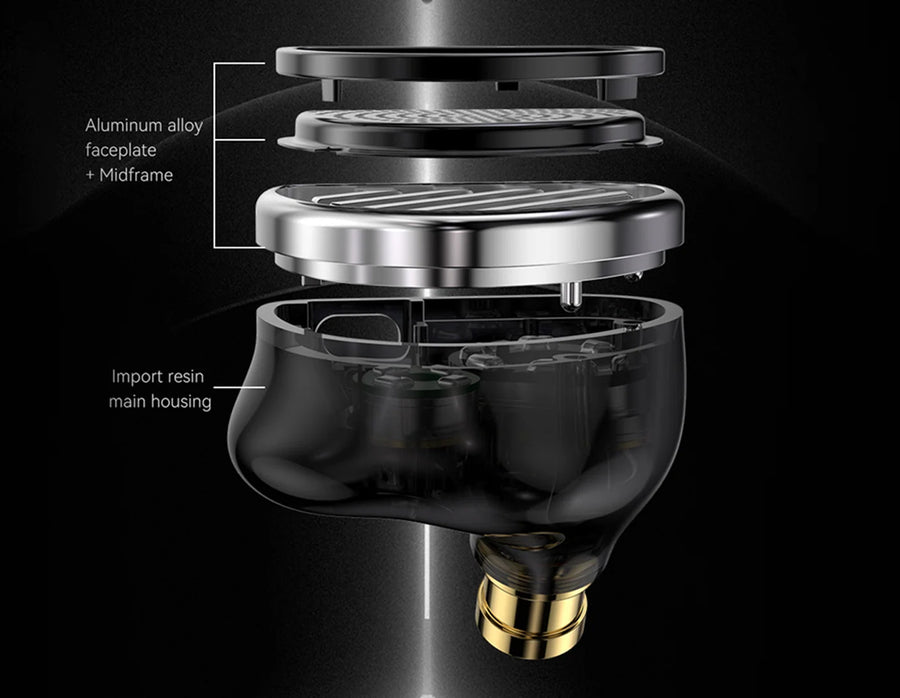 4 CORE SILVER PLATED OFC COPPER CABLE
TRN TA4 comes with high quality 4 core silver plated copper and oxygen free copper braided cable is meticulously crafted with a combination of silver-plated copper and oxygen-free copper, resulting in an extraordinary sonic experience. The silver-plated OFC copper construction enhances the IEM's audio capabilities, providing an exceptionally smooth treble extension and a visceral bass response, elevating the overall listening experience to new heights.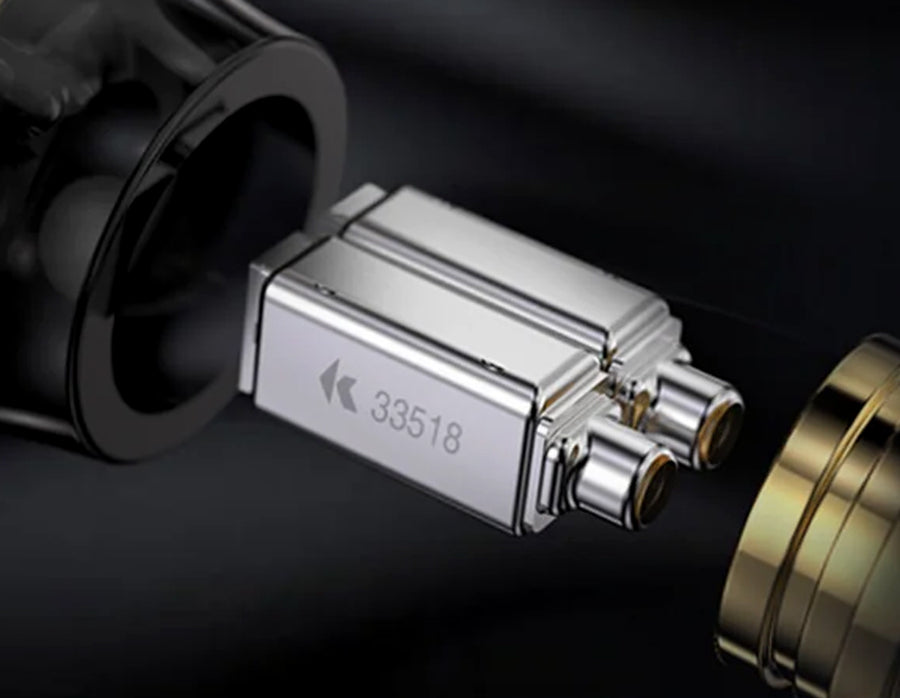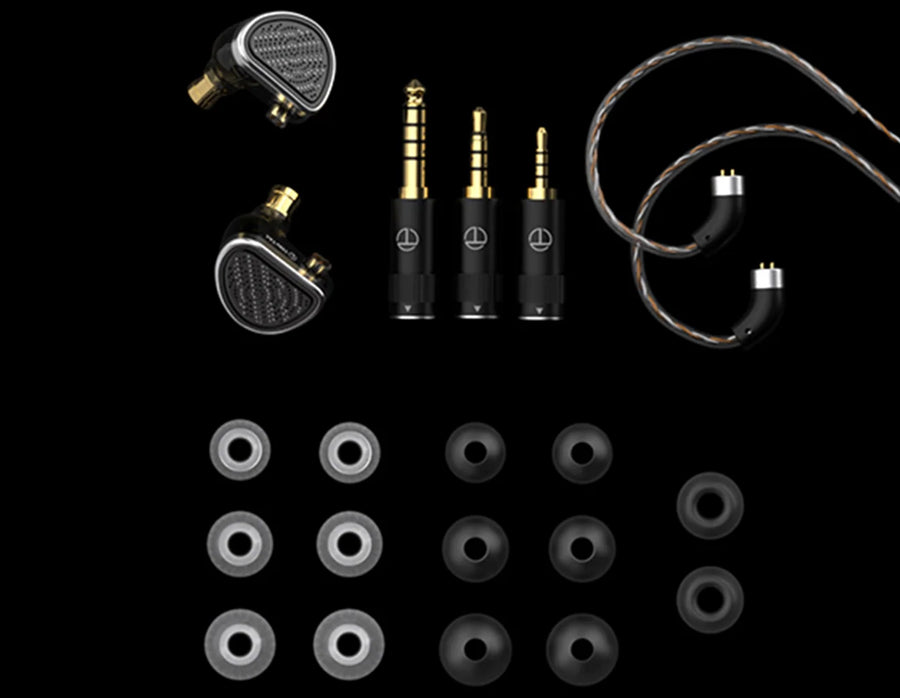 SEMI OPEN BACK DESIGN
The TRN TA4 is designed with a semi-open back design. This innovative feature enables the IEM to achieve a well-balanced air pressure within its internal acoustics chamber, effectively alleviating pressure on the eardrum during extended listening sessions. As a result, listeners can enjoy their music fully without any discomfort, immersing themselves in an uninterrupted and pleasurable audio experience.
PLUG-AND-PLAY CONVENIENCE
The TRN TA4's cable comes with swappable connectors, ensuring seamless compatibility with various audio sources. With the inclusion of 3.5mm, 2.5mm, and 4.4mm connectors, users can effortlessly plug and play their IEM, catering to their preferred audio devices. This convenience empowers music enthusiasts to enjoy their favorite tunes with ease and flexibility, making the TRN TA4 a versatile choice for discerning audiophiles on the go.
Product title
Vendor
Rs. 19.99 | Rs. 24.99
Product title
Vendor
Rs. 19.99 | Rs. 24.99
Product title
Vendor
Rs. 19.99 | Rs. 24.99
Product title
Vendor
Rs. 19.99 | Rs. 24.99