10MM DUAL MAGNETIC DRIVER: TRN MT1 Pro has 10mm dual magnetic circuit moving coil + 5μm silicon crystal composite biological diaphragm dynamic driver. TRN MT1 Pro has developed a new dual-magnetic circuit moving coil. A new magnetic circuit and flux increased 15%. The stronger magnetic field and more substantial magnetic flux make the energy of medium and low frequency more separated and have a better performance for the bass quality shock.
RESIN INLAID METAL PROCESS: The imported resin cavity is matched with bright metal accessories. The cavity and the metal cover are tightly bonded together. TRM MT1 Pro is using resin inlay technology to show the excellent texture.
SEMI-OPEN ACOUSTIC BACK CAVITY: A semi-open back cavity acoustic cavity is used to achieve the air pressure balance. The sound coming out is softer, lighter and the surrounding feeling is more comfortable. And it can also effectively relieve the pressure on the eardrum and easily enjoy the music.
ERGONOMICALLY DESIGNED: MT1 Pro brings a personalized wearing experience. The external shell is shaped for long-wearing, no fatigue or irritation. MT1 Pro Imported resin shell, reliable and durable. This shape is comfortable to wear for a long time, and at the same time, it increases the passive noise reduction effect. 
HIGH PURITY OFC CABLE WITH 0.75MM PINS: MT1 Pro adopts Silver plated Oxygen free copper cable with 0.75MM 2PIN QDC design, giving a boost to transparency, separation, sound field, sound background, vocal and instruments. Type C 0.75MM connectors can effectively protect the contact pins from accidental breakage, which gives longevity and better wearing stability to the users.
HD MICROPHONE: The mic module also features a single button control for functions such as skipping tracks / play pause / answering / reject calls.
Product Name
TRN MT1 Pro Wired IEM
Transducer Type
Hybrid In-Ear Monitors
Frequency Response
20Hz-20000Hz
Connector
2 Pin 0.75mm QDC
Color
Transparent White / Cool Black
What will you get:
1x Earphone
1x Detachable Cable
3x Pair Eartips
1x User Manual
1x Earphone Case
1 YEAR WARRANTY
Don't worry, TRN MT1 Pro Wired IEM comes with a 1 Year warranty against manufacturing defects. We guarantee that every product on Concept Kart is genuine and backed by the Manufacturer's warranty.
Read more about Concept Kart's warranty policy.
FREE SHIPPING ON ALL PREPAID ORDERS
We usually ship orders on same day if ordered before 2 pm or within 24 hours if ordered later (except on holidays/sunday, where processing times may be higher) from one of our domestic warehouses based out of Delhi. It normally takes around 1 to 5 business days for delivery. We use premium service partners such as Blue dart, DTDC and Delivery for faster and reliable service. A tracking number will be provided upon shipment.
In very rare cases when order is not received after 10 business days of shipment (extended by number of days when the govt. Restricts movement of goods due to factors such as coronavirus pandemic), please contact us and we will provide you a refund.
7/10
They're very comfortable and I'm so glad to hear clearly even at just 30% volume. The bass is good but I wouldn't say the sound is extraordinary. Good for the price
TRN MT1 PRO WIRED IEM♥️
Awesome soundstage but not like kz edx pro...bass is quite good and highs,mids and lows are also good...vocals are clear..value for money...🙂
Acceptable good iem under strict budget
Hey guys, if you are under 1k strict budget, this MT1 Pro would be a good choice for you. This sounds better than edx, edx pro and previous MT1.
This MT1 sounds very near to the edx ultra in terms of sound quality, a less bright signature than edx ultra. It has a semi open back design which may give it a little bit open sound and a bit wider sound stage, tho it's not exceptional but good for budget casual listening.
Build and design is good and almost same as edx ultra.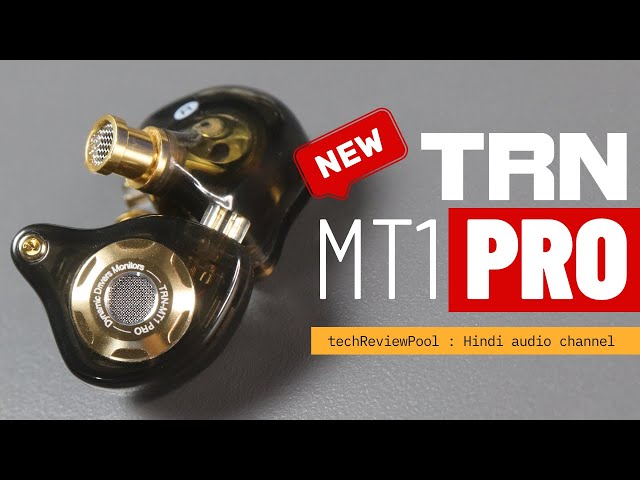 Product title
Vendor
Rs. 19.99 | Rs. 24.99
Product title
Vendor
Rs. 19.99 | Rs. 24.99
Product title
Vendor
Rs. 19.99 | Rs. 24.99
Product title
Vendor
Rs. 19.99 | Rs. 24.99