Experience Outstanding sound with Tripowin - x HBB Kailua


Product Name
Tripowin x HBB Kailua In-ear Monitors
Drivers
10mm DLC Titanium-Coated Dynamic +6mmTitanium-Coated Dynamic
Senstivity
106dB(at1KHz/mW)
Frequency Response
12Hz -36Khz
Cable Details
1.2m±5% Detachable High-purity OCC Copper Cable
Cable Connectors
2Pin 0.78mm
What will you get
1x Tripowin x HBB Kailua In-ear Monitors
1x High-purity OCC Copper Cable
6x Pairs of Silicone Ear-tips
1x Warranty Card
1 YEAR WARRANTY
Don't worry, Tripowin x HBB Kailua IEM comes with a 1 Year warranty against manufacturing defects. We guarantee that every product on Concept Kart is genuine and backed by the Manufacturer's warranty.
Read more about Concept Kart's warranty policy.
FREE SHIPPING ON ALL PREPAID ORDERS
We usually ship orders on same day if ordered before 2 pm or within 24 hours if ordered later (except on holidays/sunday, where processing times may be higher) from one of our domestic warehouses based out of Delhi. It normally takes around 1 to 5 business days for delivery. We use premium service partners such as Blue dart, DTDC and Delivery for faster and reliable service. A tracking number will be provided upon shipment.
In very rare cases when order is not received after 10 business days of shipment (extended by number of days when the govt. Restricts movement of goods due to factors such as coronavirus pandemic), please contact us and we will provide you a refund.
COLLABORATION WITH HAWAIIBADBOY (HBB)
Experience the result of an extraordinary collaboration as Tripowin teams up with the distinguished audio reviewer, HawaiiBadboy (HBB), known for his insightful Bad Guy Good Audio Reviews. This partnership brings together the expertise of HBB, who boasts a wealth of experience and deep insights into the world of Hi-Fi equipment. HBB has applied his expertise in IEM tonality for the Kailua project.
DUAL DYNAMIC DRIVER INNOVATION
The Kailua is equipped with dual dynamic driver configuration, combining a 10mm diamond-like carbon (DLC) titanium-coated diaphragm driver and a 6mm titanium-coated composite diaphragm driver. This combination creates a perfect teamwork between these two different parts, taking the sound experience to new and amazing levels.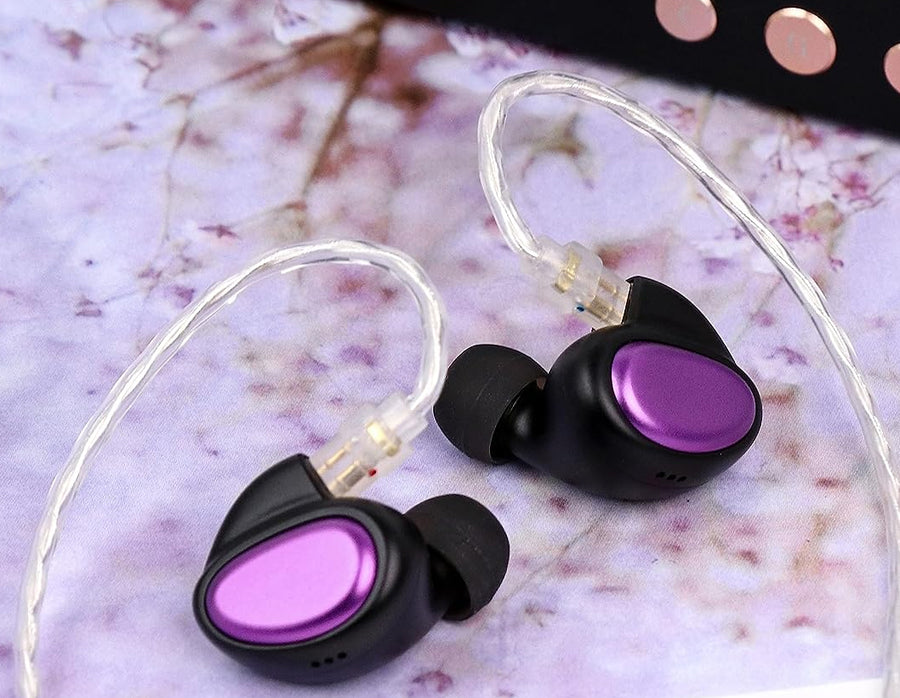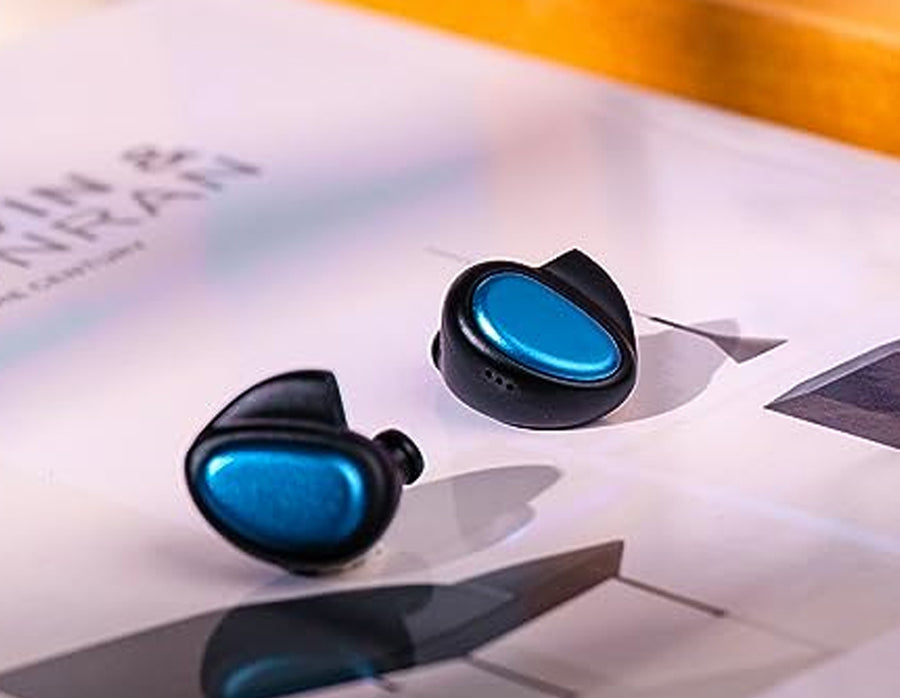 EXTRAORDINARY SOUND WITH MINIMAL SIZE
The Kailua features titanium-coated drivers that achieve remarkable resolution across the entire frequency spectrum, from the lower range to the upper treble, all thanks to the drivers' quick speeds. The sub-bass showcases rapid attacks, while the inherent warmth in the low-mids adds a luxurious texture to bass-guitar and fundamental instrument tones. The treble is fine-tuned with meticulous care, ensuring it's abundant in detail and free from any unnatural fluctuations. The Kailua packs incredible audio quality with a small footprint.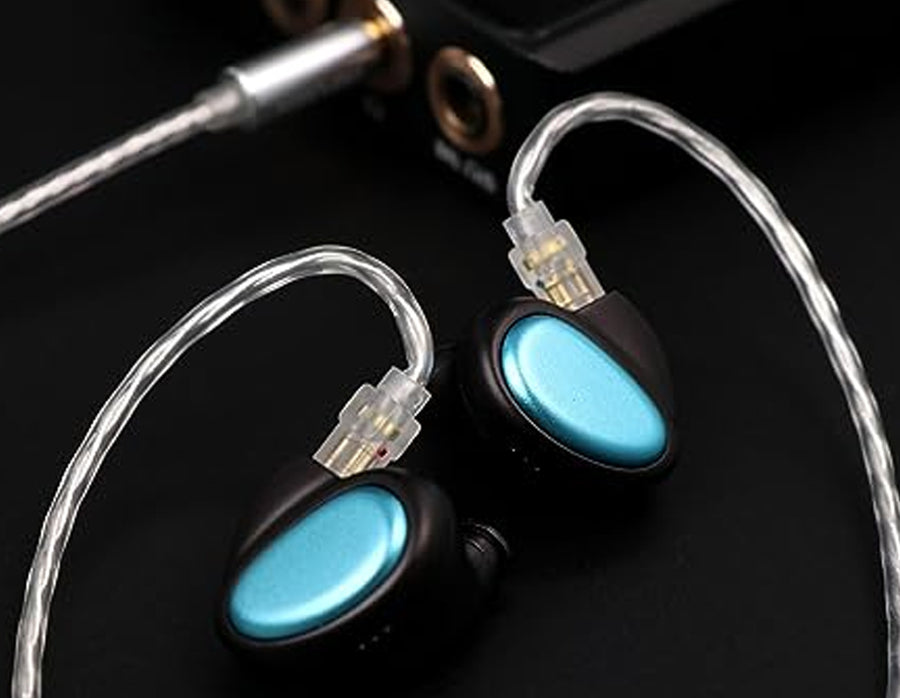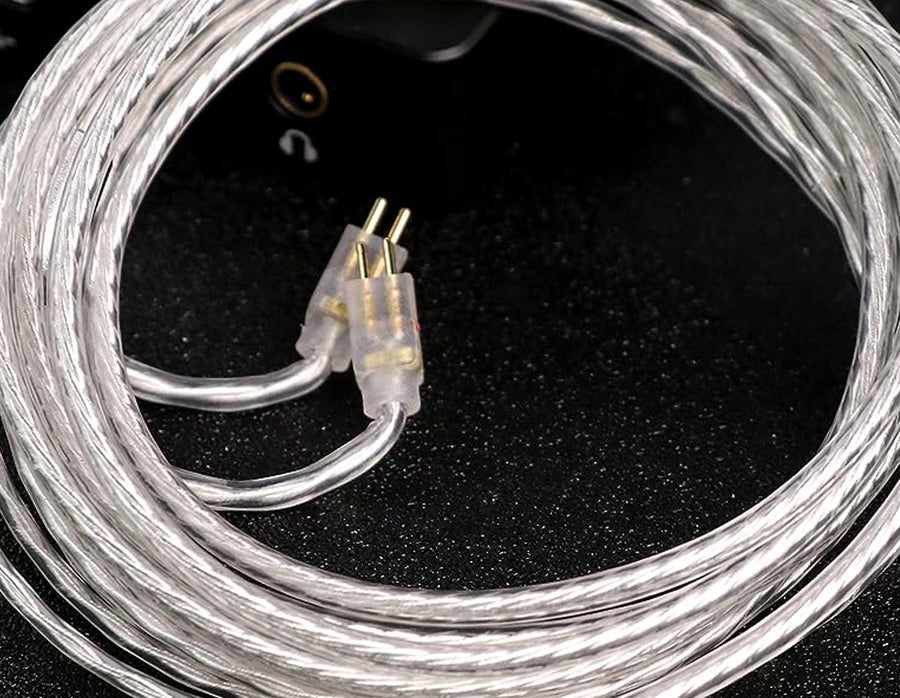 HIGH PURITY OCC COPPER CABLE
The Kailua comes with high-purity OCC copper, and is ready to deliver a transparent sound free of any distortions. It adopts 2-pin 0.78mm connector and standard 3.5mm jack. The detachable cable also extends the longevity of the earphones, as you can simply swap out the cable to any similar 2-pin cable in the future.
Product title
Vendor
Rs. 19.99 | Rs. 24.99
Product title
Vendor
Rs. 19.99 | Rs. 24.99
Product title
Vendor
Rs. 19.99 | Rs. 24.99
Product title
Vendor
Rs. 19.99 | Rs. 24.99