Unmatched Versatility for an Immersive Audio Experience
Cavity material
German imported resin
Plug
3.5mm/4.4mm (plated with gold)
Cable material
Oxygen-free copper plated with silver
What will you get
1 x TRI Star River IEM
1 x Zipper Fabric Case
1 x Tunning Switch Pin
2 Type of Eartips (3x TRI Clarion & 3 x Silicon)
1 x Earphone Case
1 YEAR WARRANTY
Don't worry, TRI - Star River IEM comes with a 1 Year warranty against manufacturing defects. We guarantee that every product on Concept Kart is genuine and backed by the Manufacturer's warranty.
Read more about Concept Kart's warranty policy.
FREE SHIPPING ON ALL PREPAID ORDERS
We usually ship orders on same day if ordered before 2 pm or within 24 hours if ordered later (except on holidays/sunday, where processing times may be higher) from one of our domestic warehouses based out of Delhi. It normally takes around 1 to 5 business days for delivery. We use premium service partners such as Blue dart, DTDC and Delivery for faster and reliable service. A tracking number will be provided upon shipment.
In very rare cases when order is not received after 10 business days of shipment (extended by number of days when the govt. Restricts movement of goods due to factors such as coronavirus pandemic), please contact us and we will provide you a refund.
DUAL TUNING SWITCHES
TRI Star River features two independent tuning switches that allow for four different tuning profiles. The tuning modes, includes Natural/Balanced, Bass Boost, Vocal Boost, and Fun/Pop, can be easily adjusted using the provided Pin. These switches utilize a precision electronic crossover design, enabling users to achieve a desired sound signature for a balanced profile, enhanced low frequencies, transparent vocals, or a pop genre preference.
DUAL DYNAMIC DRIVER CONFIGURATION
The TRI Star River combines a dual dynamic driver with 10mm Beryllium-Plated Diaphragm Dynamic Driver and 6mm Titanium Diaphragm Dynamic Driver. This configuration allows for a more dynamic and accurate sound output by utilizing the strengths of both driver types. The dynamic driver provides impactful bass response, while the balanced armature drivers excel in delivering clear midrange and detailed treble.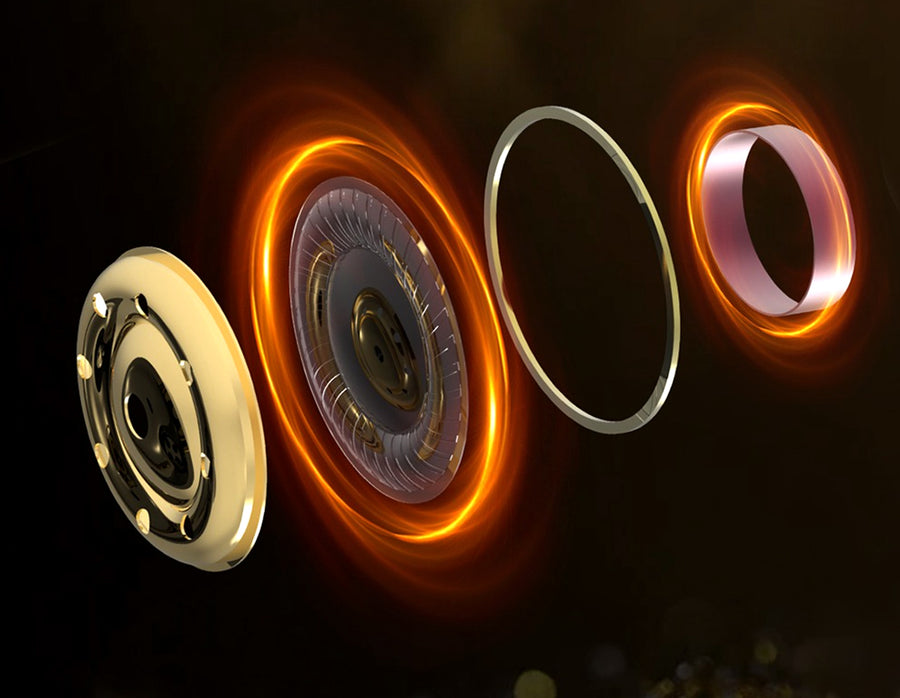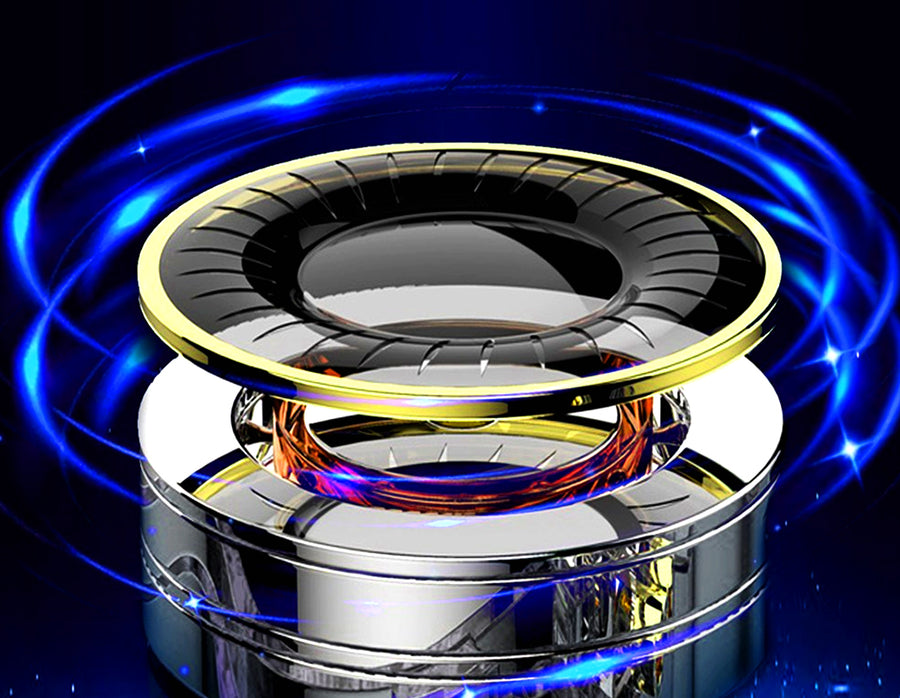 SOUND SIGNATURE AND PERFORMANCE
The TRI Star River aims to deliver a balanced sound signature. this intimate's frequency response is tuned to provide equal emphasis across the bass, midrange, and treble frequencies. The result is a more accurate and natural representation of the audio, without any particular frequency range overpowering the others.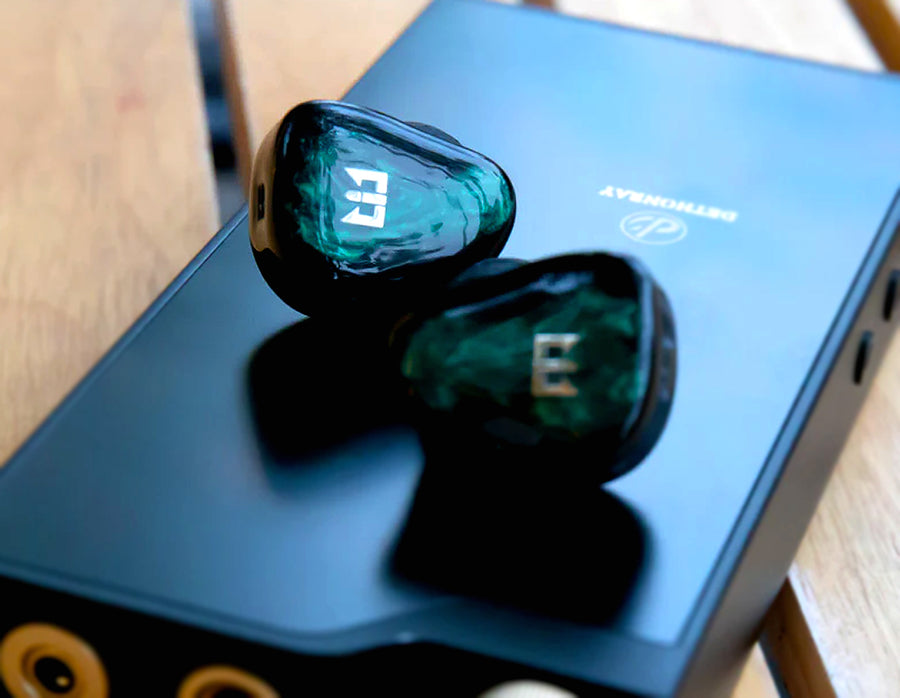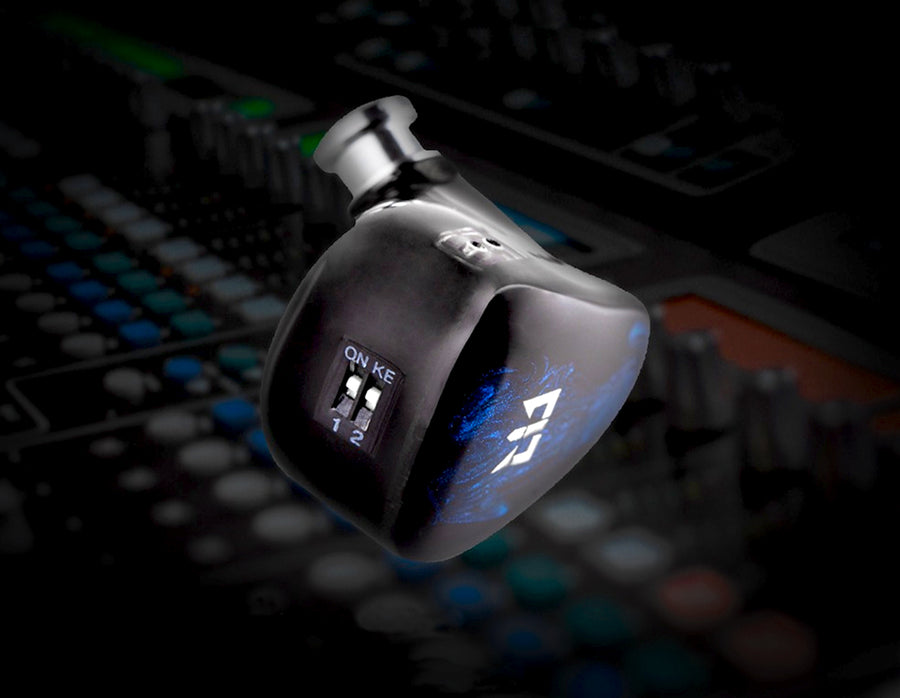 3D PRINTING RESIN TECHNOLOGY
TRI Star River ear shells is designed using high-precision 3D printing technology and premium skin-friendly resin material from Germany. The one-piece seamless molded structure provides a comfortable and secure fit. The ear shells incorporate a multi-dimensional equal pressure design based on professional modeling, ensuring comfortable wearing and preventing ear pressure problems. The skin-friendly resin material effectively prevents allergies and other material-related issues.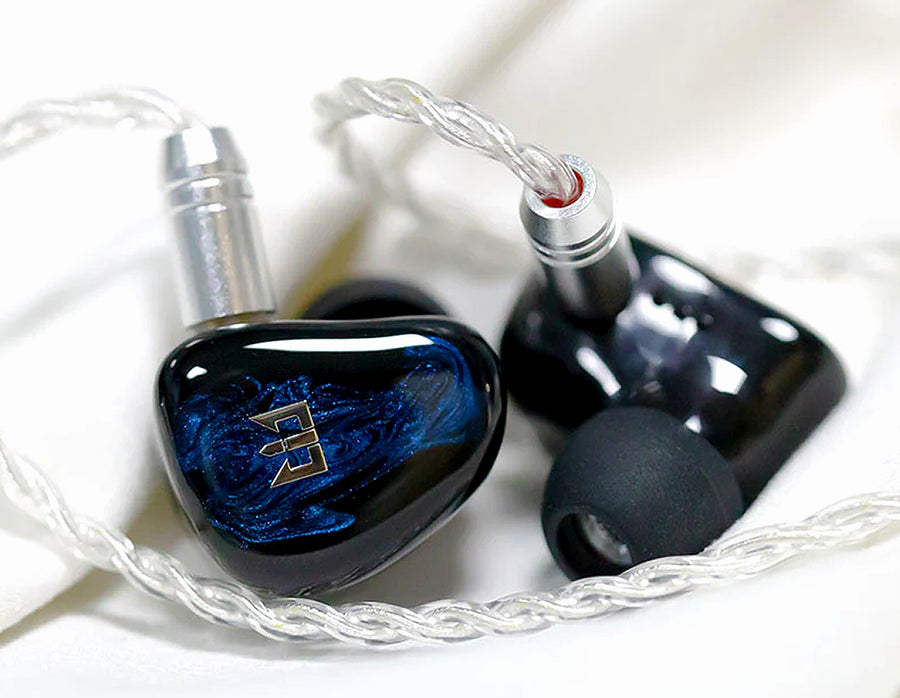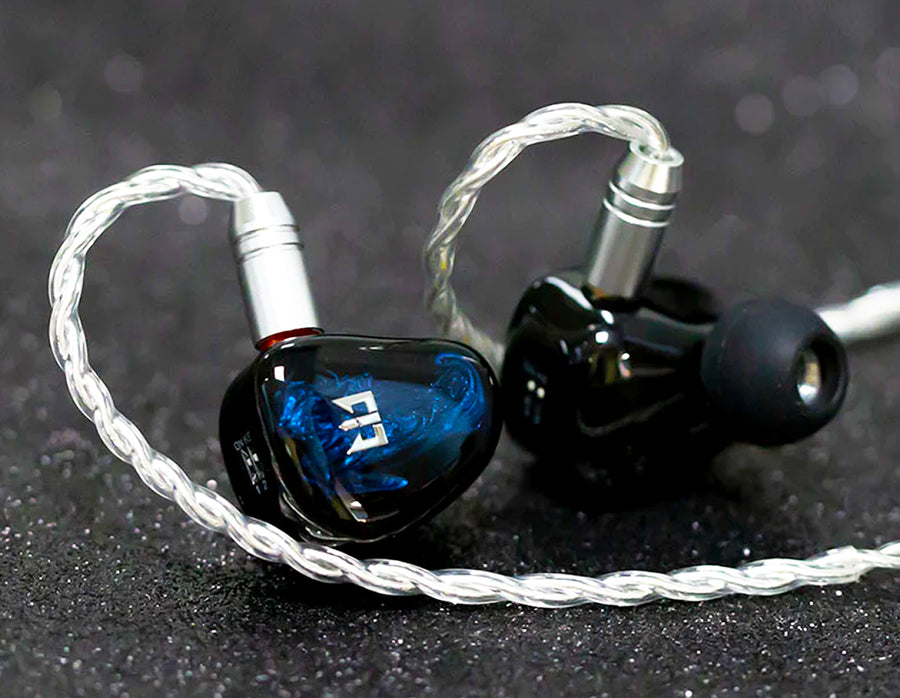 N52 STRONG MAGNETIC ARCHITECTURE
The IEM is equipped with an impressive N52 strong magnetic architecture, generating a powerful magnetic flux that surpasses the 1 Tesla threshold. This design enables smooth movement of the diaphragm coil, resulting in a clear and crisp sound reproduction with minimal distortion.
4-CORE 5N OFC SILVER-PLATED CABLE
The Star River comes with a high-quality 4-core 5N OFC (Oxygen-Free Copper) silver-plated braided cable, which ensures superior signal transmission. The cable features a Litz braided structure, further enhancing the sound performance. Buyers have the option to choose between a 3.5mm terminated cable or a 4.4mm terminated cable, based on their preferred audio setup.


Product title
Vendor
Rs. 19.99 | Rs. 24.99
Product title
Vendor
Rs. 19.99 | Rs. 24.99
Product title
Vendor
Rs. 19.99 | Rs. 24.99
Product title
Vendor
Rs. 19.99 | Rs. 24.99