Shipping & Delivery
Estimated Delivery within 2 to 4 weeks.
EXTRA SAVINGS & Rewards
Earn upto 5% of order value
With GST invoice, save up to 28% on business purchases
RETURN POLICY
10 Days Replacement Policy
All products are covered by 10 Day Replacement Guarantee. This product is eligible for a free replacement, in case you receive a damaged, defective or different item. Please keep the product in its original condition with all accessories & packaging for a successful return. We may contact you to assess the damage or defect before issuing a replacement. Accessories like cables and eartips are not backed up the manufacturer's warranty.

Please note that physical damage cases need to be brought to our notice within 24 hours.

WARRANTY
1 Year Manufacturer's Warranty
Elevating Sound with 4EST + 4BA + 1DD Tribrid Excellence
Product Name
ThieAudio Prestige IEM
Frequency Response
20Hz-40kHz
Cable Details
1.2 ± 5% meter 22AWG 6N OCC Silver-Plated and Graphene Silver-Plated Cable
Termination Plug
Modular Termination with 2.5mm Balanced, 3.5mm Unbalanced, 4.4mm Balanced Interchangeable Plugs
What will you get
Prestige LTD In-Ear Monitors
22AWG 6N OCC Silver-Plated and Graphene Silver-Plated Cable With Modular System
A Variety of Ear-tips
Carrying Case
1 YEAR WARRANTY
Don't worry, ThieAudio - Prestige LTD IEM comes with a 1 Year warranty against manufacturing defects. We guarantee that every product on Concept Kart is genuine and backed by the Manufacturer's warranty.
Read more about Concept Kart's warranty policy.
FREE SHIPPING ON ALL PREPAID ORDERS
We usually ship orders on same day if ordered before 2 pm or within 24 hours if ordered later (except on holidays/sunday, where processing times may be higher) from one of our domestic warehouses based out of Delhi. It normally takes around 1 to 5 business days for delivery. We use premium service partners such as Blue dart, DTDC and Delivery for faster and reliable service. A tracking number will be provided upon shipment.
In very rare cases when order is not received after 10 business days of shipment (extended by number of days when the govt. Restricts movement of goods due to factors such as coronavirus pandemic), please contact us and we will provide you a support.
ABOUT THIEAUDIO
THIEAUDIO is a well-regarded brand in the world of in-ear monitors (IEMs) and high-fidelity audio equipment. The brand has gained recognition and popularity for its commitment to delivering exceptional audio quality, competitive pricing, and a dedication to catering to audiophile communities. From the start, the THIEAUDIO team has put audio quality at the forefront of each project, aiming to be the Robin Hood of the audio world by bringing the best-sounding audio solutions at the most affordable prices.
POWERFUL PERFORMANCE WITH TRIBRID DRIVER & 5 WAY CROSSOVER
ThieAudio Prestige LTD is the latest set of high-resolution in-ear monitors featuring an advanced tribrid driver configuration. The pair houses a premium nine-driver configuration housing 4 Sonion electrostatic drivers + 2 Knowles mid-treble balanced armatures + 2 Sonion low-mid balanced armatures and a 10mm dynamic subwoofer per side of the Prestige LTD. With an over-engineered 5-way crossover tuning strategy, the Prestige provides extreme layering and texture across the whole spectrum.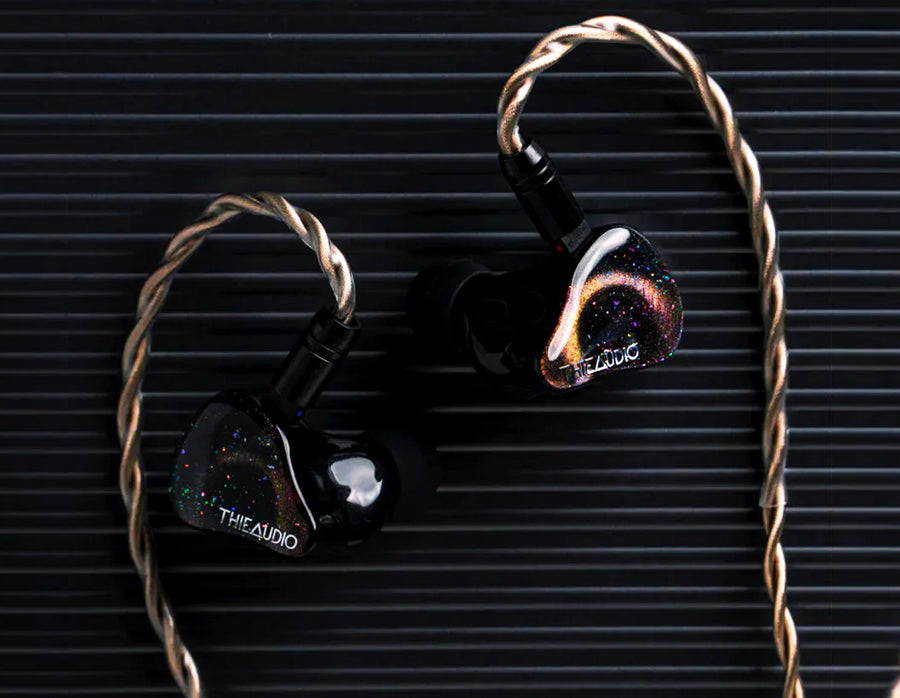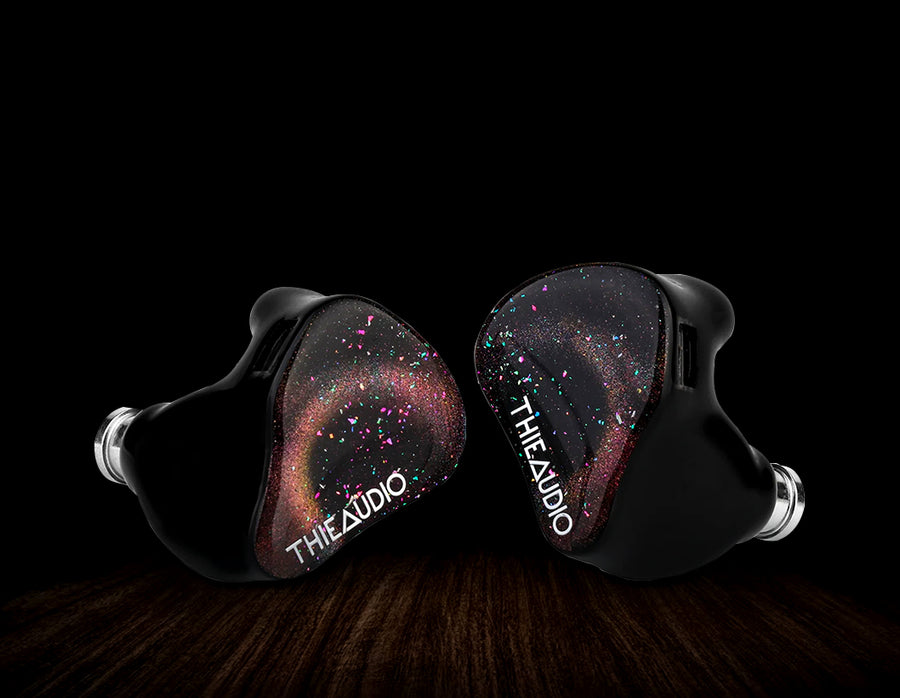 BALANCED SOUND SIGNATURE
The Prestige LTD has a slightly modified tonal signature compared to its predecessor. With modifications to the 10mm Dynamic Driver, the bass shelf has been tightened to 200Hz. With a better controlled and tighter bass, the sub-bass impact is more focused and faster, helping create a cleaner overall sound signature. THIEAUDIO's classic flat mids are retained in the Prestige LTD to achieve a professional studio-monitor accurate sound. Besides the smoothing of the ultra-treble, the upper mids and trebles have also been cleaned up to provide a more natural treble curvature. In sum, the Prestige LTD provides a more listener-friendly sound signature that is easier to enjoy, while staying true to its professional technical capacities.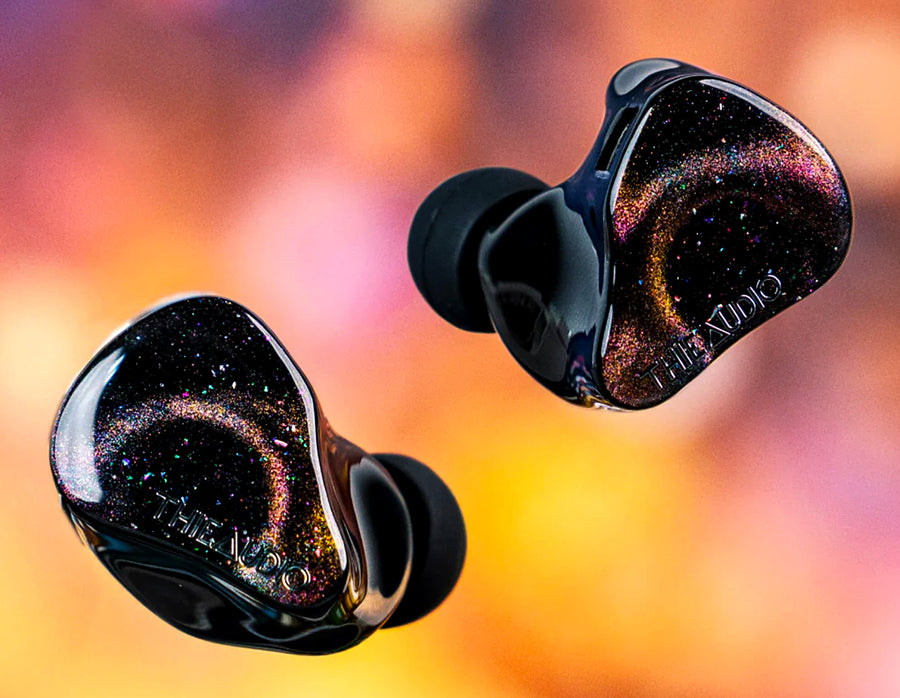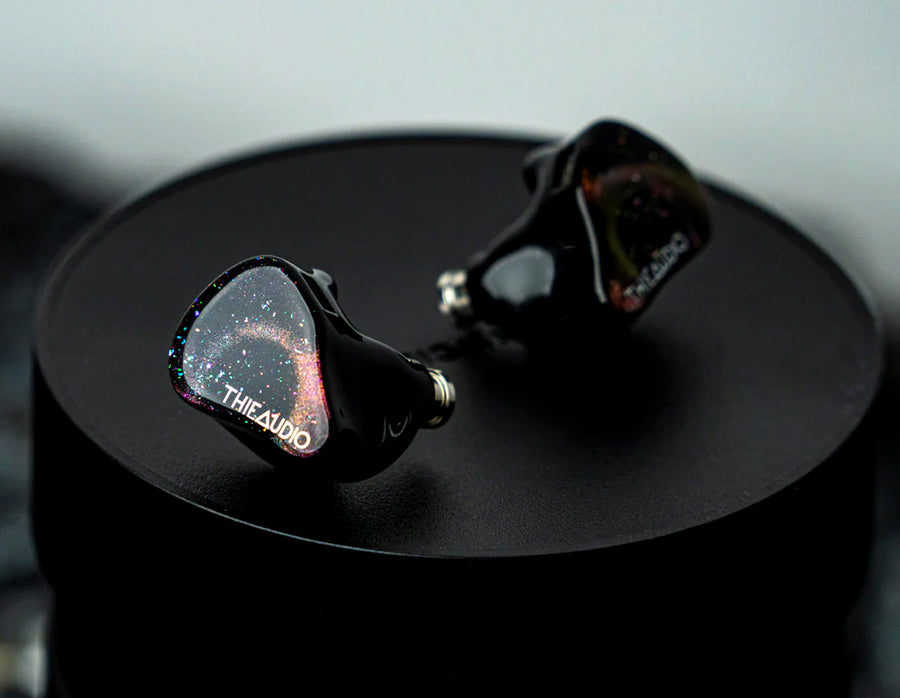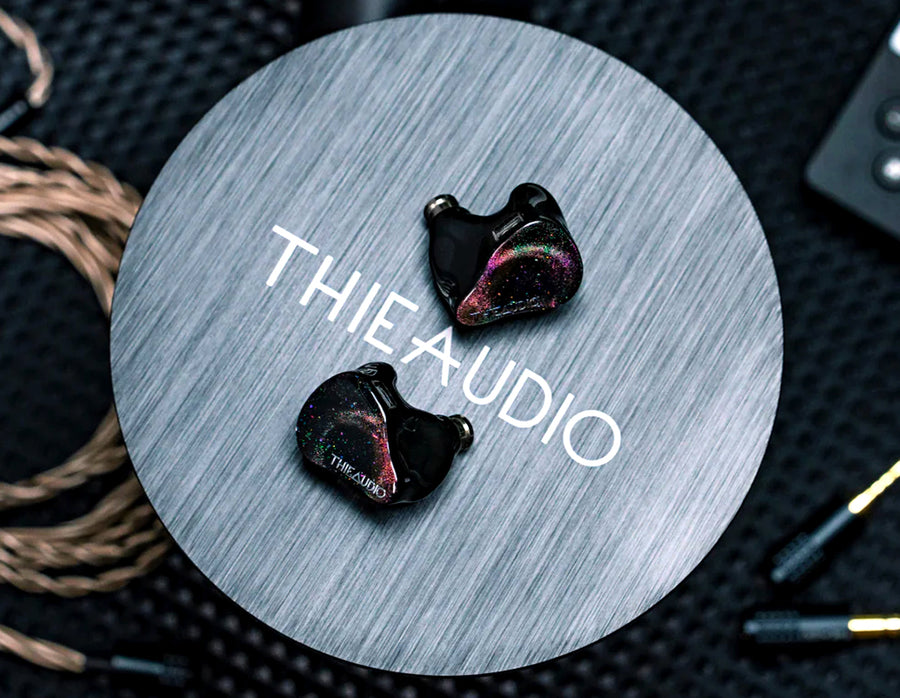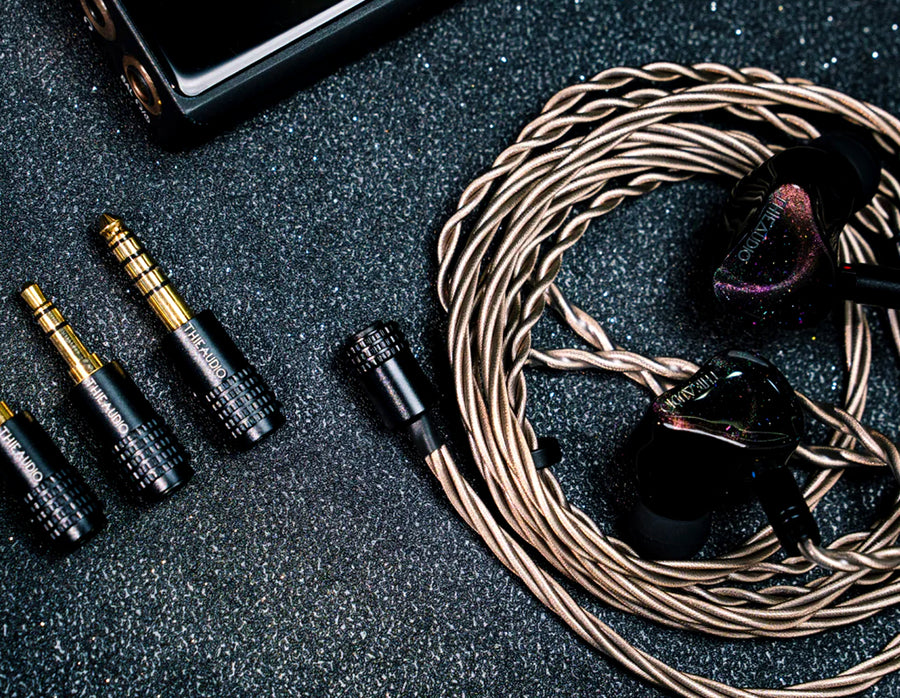 MEDICAL GRADE RESIN SHELLS
The ThieAudio Prestige LTD has 3D printed earpieces made up of medical-grade resin shells, The material is skin-friendly, offers an ergonomic design for the earpieces, and is very lightweight to them. The earpieces provide a great fit, and it is very comfortable to wear even for long music sessions. The shell structure has been based on the V16 Divinity, which was popular for its ergonomic fit and comfort during long listening sessions. Additionally, each faceplate of the Prestige is individually decorated and coated, presenting a truly bespoke experience.
HIGH QUALITY SOUND WITH PREMIUM STOCK CABLE
In order to deliver top-quality sound performance, Prestige LTD comes with a premium quality stock cable. This cable maintains the ultra-pure 6N OCC silver-plated and graphene silver-plated cable in Litz structure, but the additional strand incorporation gives it a slightly meatier feel and a richer sound and this new stock cable features the proprietary "Smart Switch It adopts expanded 2-pin connectors and features a swappable termination plug, bringing 3.5mm and 4.4mm balanced, 2.5mm balanced plugs in the package for you to use as per your requirement.
Product title
Vendor
₹ 19.99 | ₹ 24.99
Product title
Vendor
₹ 19.99 | ₹ 24.99
Product title
Vendor
₹ 19.99 | ₹ 24.99
Product title
Vendor
₹ 19.99 | ₹ 24.99
<! -- Mezereon Configuration -->