Impressive Clarity, Immersive Sound, Exceptional Resolution!!
Product Name
ThieAudio - Monarch MKIII IEM
Drivers
Sonion EST, Knowles DWFK 31785 (x2), Sonio 28UAP (x1), IMPACT2 (2 x 10mm Composite DD)
Crossover
4-Way Passive Crossover with 4 Sound Bores.
Sensitivity
99dB @ 1kHz (+/- 1dB)
Frequency Response
20Hz-40kHz
Cable Details
22AWG 6N OCC Silver-Plated and Graphene Silver-Plated Cable
Cable Connectors
2-pin 0.78mm
Cable Termination
Modular Termination with 2.5mm,3.5mm,4.4mm Interchangeable plugs
What will you get
1x Monarch MKIII In-Ear Monitors
1x 22AWG 6N OCC Silver-Plated and Graphene Silver-Plated Cable with Modular System
3x Pairs of Silicone Ear-tips
3x Pairs of Foam Ear-tips
1x Carrying Case
1 YEAR WARRANTY
Don't worry, ThieAudio Monarch MKIII IEM comes with a 1 Year warranty against manufacturing defects. We guarantee that every product on Concept Kart is genuine and backed by the Manufacturer's warranty.
Read more about Concept Kart's warranty policy.
FREE SHIPPING ON ALL PREPAID ORDERS
We usually ship orders on same day if ordered before 2 pm or within 24 hours if ordered later (except on holidays/sunday, where processing times may be higher) from one of our domestic warehouses based out of Delhi. It normally takes around 1 to 5 business days for delivery. We use premium service partners such as Blue dart, DTDC and Delivery for faster and reliable service. A tracking number will be provided upon shipment.
In very rare cases when order is not received after 10 business days of shipment (extended by number of days when the govt. Restricts movement of goods due to factors such as coronavirus pandemic), please contact us and we will provide you a refund.
INTRODUCING THE LATEST EVOLUTION FROM THIEAUDIO: THE MONARCH MKIII
The original Monarch and Monarch MKII revolutionized the global IEM industry, setting new performance benchmarks and reshaping price-to-performance expectations. Now, the Monarch MKIII IEM elevates this legacy further, excelling in both technical prowess and tonal excellence. Prepare for an unparalleled auditory journey with the ThieAudio Monarch MKIII In-Ear Monitors. These state-of-the-art devices redefine sound fidelity, offering an immersive audio encounter like never before. Boasting upgraded drivers, advanced tuning techniques, and significantly enhanced ergonomics, the Monarch MKIII delivers the MKII's legendary performance with amplified technical finesse and comfort, marking a new pinnacle in IEM innovation.
PRESENTS A TRIBRID DRIVER ARRAY, DELIVERING AN AUTHENTIC FLAGSHIP-LEVEL AUDIO PERFORMANCE
This latest version Monarch MKIII features an upgraded driver configuration that takes bass, mids, and trebles to new levels of brilliance. With a combination of 2 dynamic drivers, 6 balanced armature drivers, and 2 electrostatic drivers, you'll experience the richness and clarity of every note, vocals, and instrumentals in stunning detail. The Monarch MKIII adopts advanced technology for impeccable sound isolation, ensuring you're fully immersed in your musical journey without any external distractions. Whether you crave heart-pumping beats or serene melodies, these in-ear headphones deliver an unparalleled listening experience.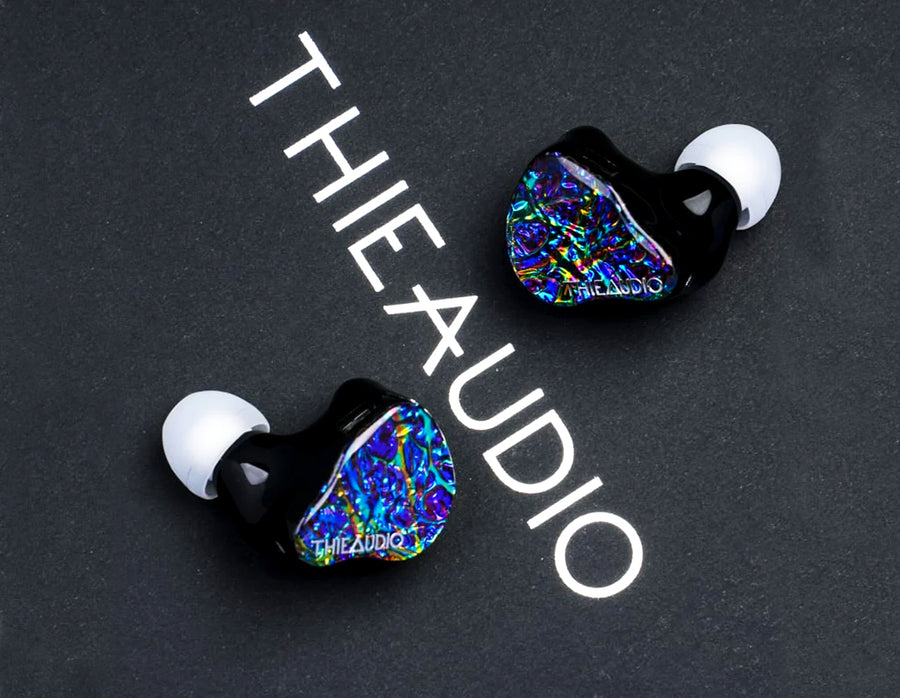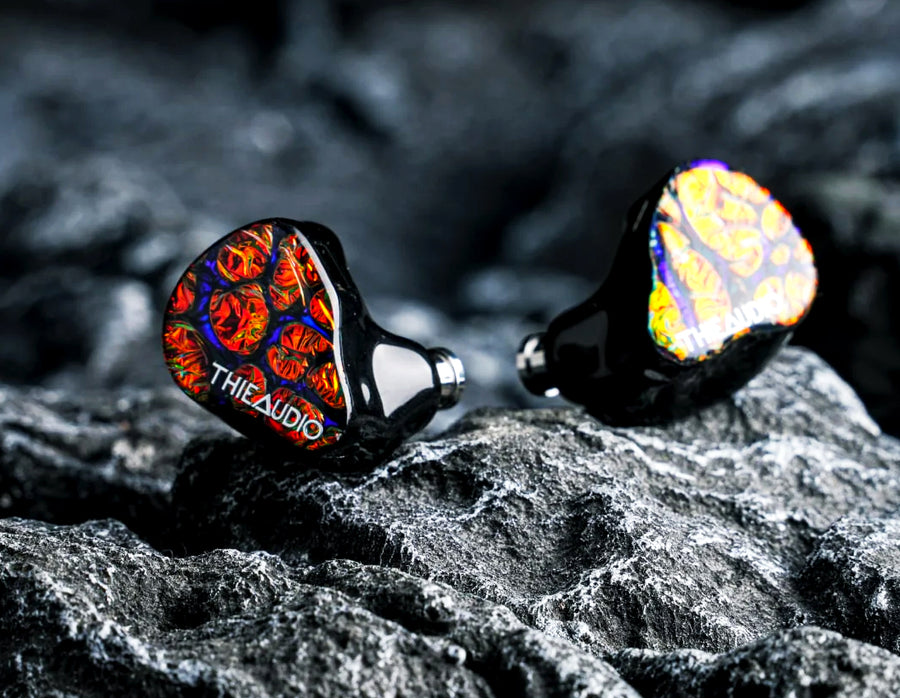 EXPERIENCE IMPACTFUL BASS RESPONSE THROUGH THE UTILIZATION OF IMPACT2 TECHNOLOGY
Experience the resonance of punchy bass through the integration of IMPACT2 Technology. ThieAudio introduces IMPACT2 (Impact Squared), a groundbreaking advancement that is reshaping the landscape of personalized audio. IMPACT2 stands as a state-of-the-art subwoofer solution, showcasing dual 10mm composite diaphragm drivers arranged in an isobaric configuration. This innovative enhancement, featuring an additional 10mm subwoofer, amplifies both the potency and texture of the bass notes, all while maintaining uniform frequency and pressure through its in-house isobaric chamber design. The outcome is an elevated bass experience that preserves tonal authenticity. With the dual 10mm subwoofers of IMPACT2, you're immersed in an auditory journey where enriched bass elevates your listening enjoyment to an entirely new level.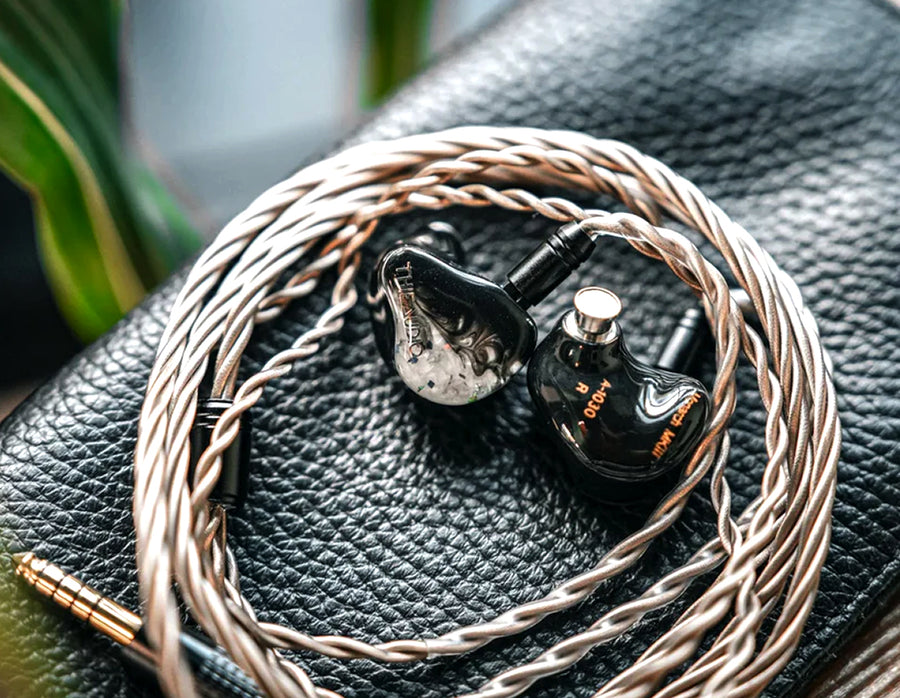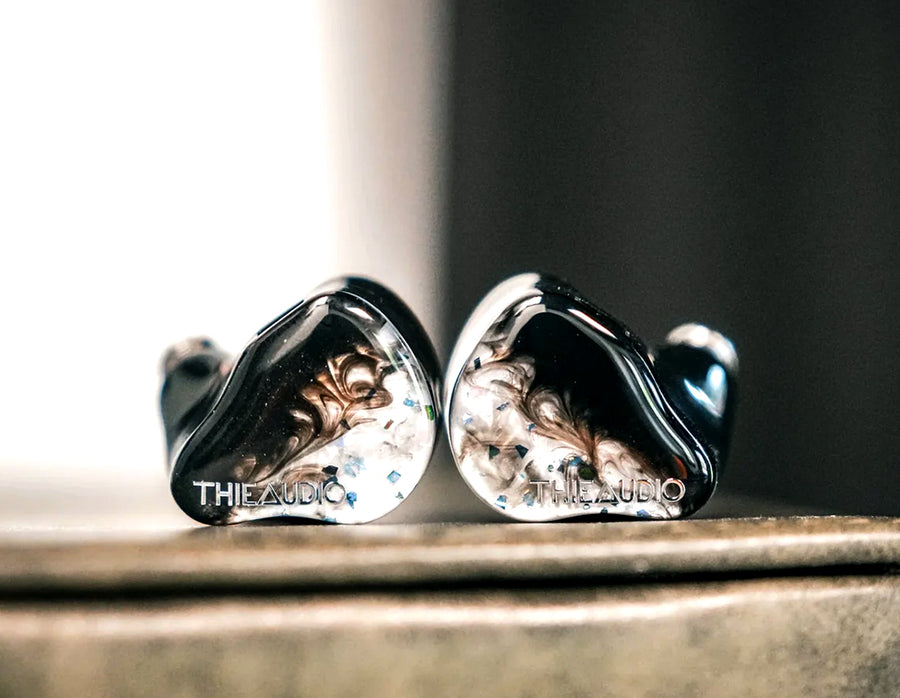 PRECISELY FINE-TUNED TO OFFER AN EXCEPTIONALLY BALANCED AND PRECISE AUDITORY EXPERIENCE
The Monarch MKIII is finely calibrated to offer an impeccably balanced and accurate auditory experience. At its core, ThieAudio's unyielding commitment to exceptional tonal quality takes center stage. The MKIII proudly upholds its distinctive studio-monitor-like tonal signature, delivering a pristine, authentic, and intricately detailed soundscape, underscored by a potent sub-bass impact. This tonal legacy is upheld through the integration of a bona fide 4-way crossover, incorporating 9 discrete passive components to ensure tonal brilliance. The IMPACT2 technology further enriches the sub-bass dynamics, instilling a more impactful resonance, while the mids spanning 200Hz to 800Hz maintain an artfully neutral flatness. This characteristic midrange tonality closely mirrors the exacting audio reproduction standards found in professional-grade studio monitors utilized within the realm of professional recording environments.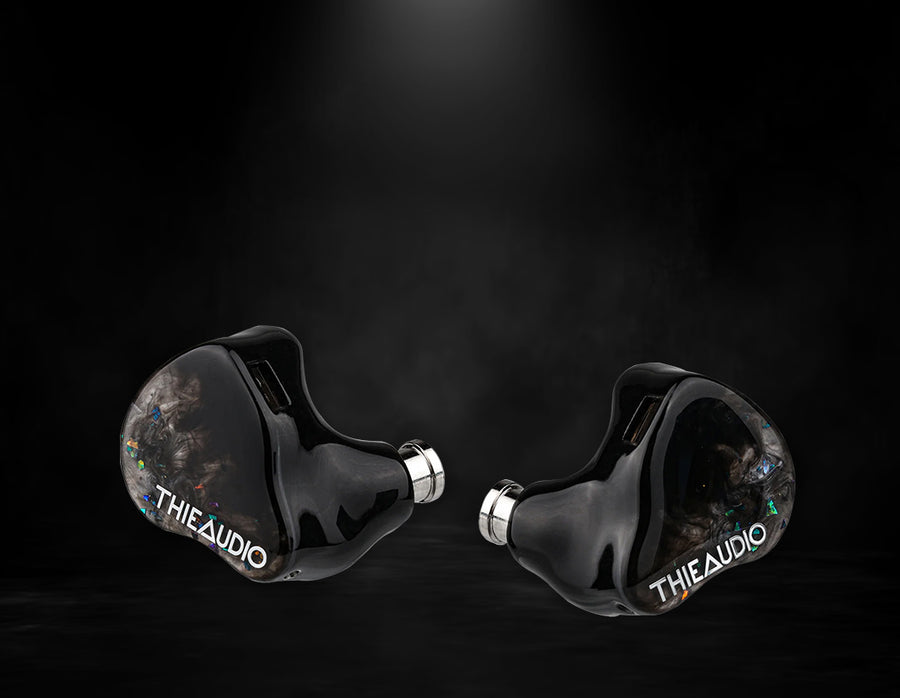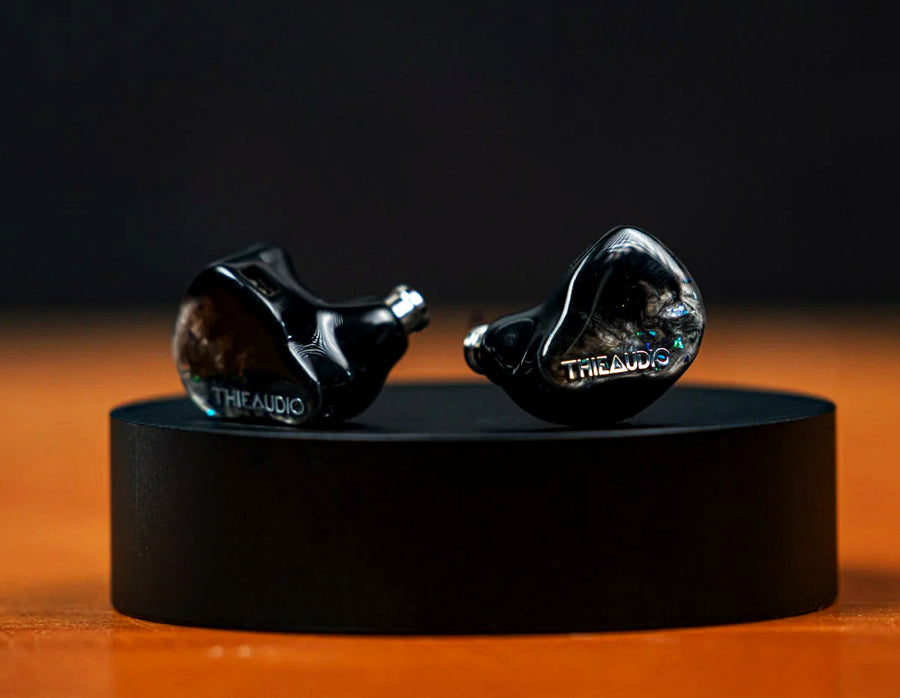 VIBRANT MIDRANGE, SHARP HIGHS, AND IMPROVED ULTRA-TREBLE OUTPUT
The Monarch MKIII IEM has undergone substantial enhancements, now showcasing the latest electrostatic (EST) drivers from Sonion, skillfully harmonized with ThieAudio's advanced tuning methodology. The EST drivers have been meticulously optimized, yielding an expanded upper-frequency extension, elevating the performance from +15kHz to 20kHz. This enhancement results in an intricately detailed and comprehensive ultra-treble rendition. With these advancements, the Monarch MKIII creates an augmented sense of spatiality, ambiance, and overall precision, propelling your auditory journey to unprecedented altitudes. Moreover, the MKIII's midrange has been intricately honed to heighten the segregation between distinct driver ranges, amplifying their output while simultaneously minimizing Total Harmonic Distortion (THD).
HIGH-QUALITY AND UPGRADED MODULAR CABLE
The Monarch MKIII is a premium modular cable, meticulously upgraded to enhance your starting experience. This advanced cable boasts thicker 22AWG 6N OCC silver-plated and graphene silver-plated composite wires, elevating the audio quality with a newfound level of clarity and sophistication that outshines its predecessors from Thieaudio's modular cable lineup. The cable package incorporates three interchangeable plugs, encompassing 3.5mm single, 4.4mm balanced, and 2.5mm terminations, ensuring effortless compatibility with diverse source devices, eliminating the necessity to switch cables.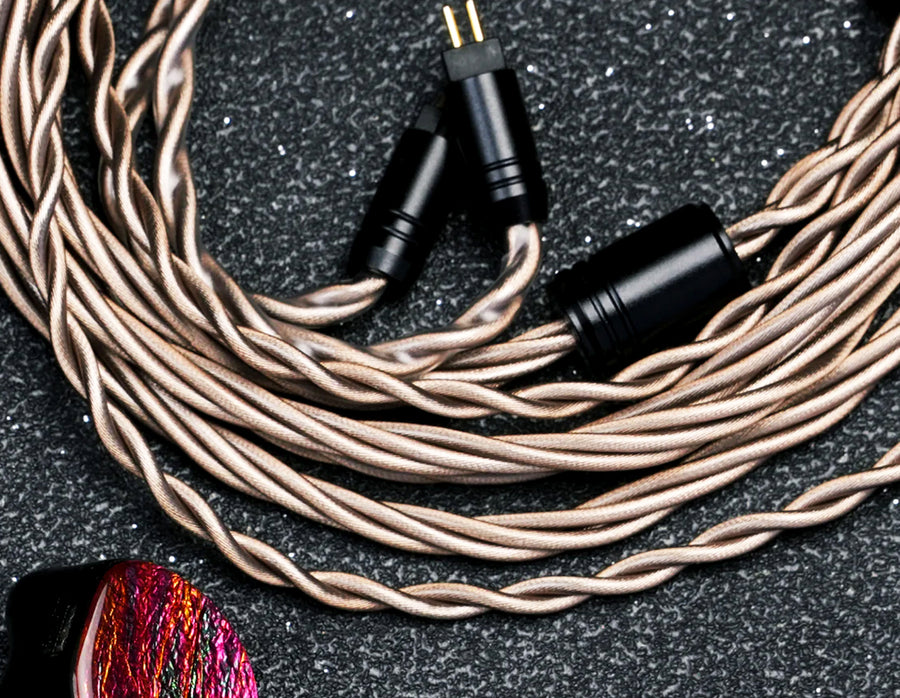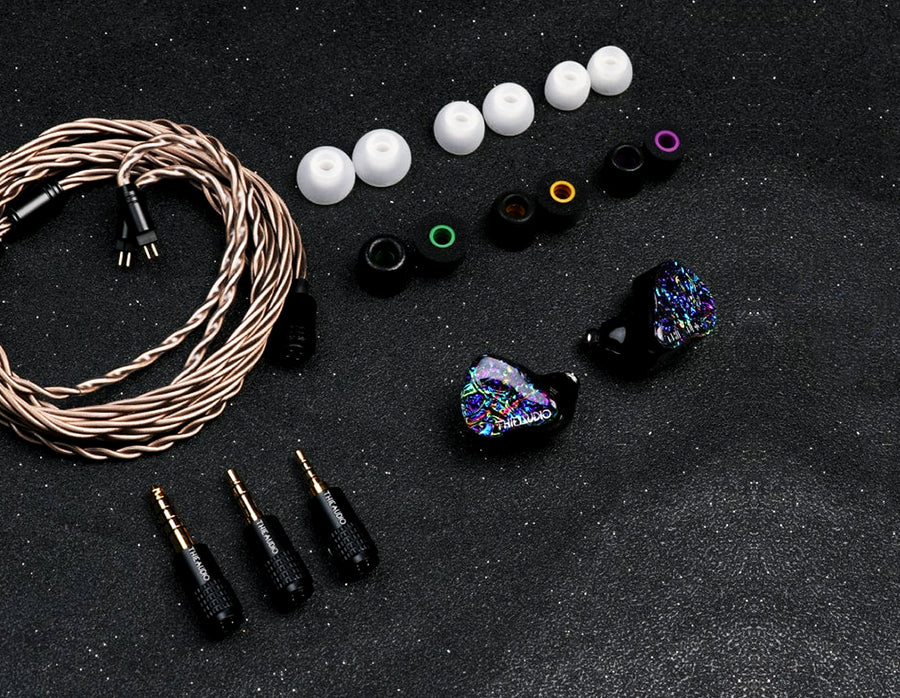 EXPERTLY CRAFTED AND ERGONOMICALLY DESIGNED WITH 3D-PRINTED MEDICAL-GRADE RESIN
The Monarch MKIII In ear monitor features a harmonious blend of aesthetics and practicality. Its ergonomic and lightweight construction guarantees a comfortable fit, enabling extended listening sessions and making it an ideal companion for both audiophiles and music enthusiasts on the go. Created with precision by dedicated engineers, each unit is a work of art. The housing is skillfully fashioned from 3D-printed medical-grade resin, ensuring not only skin-friendly wear but also enduring durability. Additionally, every Monarch MKIII boasts a distinctive faceplate that is individually adorned and coated, delivering a truly personalized and extraordinary listening encounter.
Product title
Vendor
Rs. 19.99 | Rs. 24.99
Product title
Vendor
Rs. 19.99 | Rs. 24.99
Product title
Vendor
Rs. 19.99 | Rs. 24.99
Product title
Vendor
Rs. 19.99 | Rs. 24.99