THD+N
0.00012%(@32ohm 1kHz 0dB signal )
Output Level
4VRMS@4.4mm/32Ω,2VRMS@3.5mm/32Ω
Output Power
280mW@4.4mm/32ohm
Frequency
0-40KHZ /+- 0.5dB
RGB light
Indicates working status
PCM
up to 32Bit/384kHz DSD256(NATIVE)
Volume Control
Hardware buttons
Platform support
Windows PC,MACOS and Android
USB Audio driver
Win7,Win8 Win10 & Exclusive ASIO driver for windows system
What will you get
1x Sonata BHD Pro
1x Typec to Typec OTG cable
1x Typec to USBA adapter
1x Storage bag
1x User manual
1x Warranty card
1x QC card
1 YEAR WARRANTY
Don't worry, TempoTec BHD Pro USB-C Dual DAC & Headphone Amp comes with a 1 Year warranty against manufacturing defects. We guarantee that every product on Concept Kart is genuine and backed by the Manufacturer's warranty.
Read more about Concept Kart's warranty policy.
FREE SHIPPING ON ALL PREPAID ORDERS
We usually ship orders on same day if ordered before 2 pm or within 24 hours if ordered later (except on holidays/sunday, where processing times may be higher) from one of our domestic warehouses based out of Delhi. It normally takes around 1 to 5 business days for delivery. We use premium service partners such as Blue dart, DTDC and Delivery for faster and reliable service. A tracking number will be provided upon shipment.
In very rare cases when order is not received after 10 business days of shipment (extended by number of days when the govt. Restricts movement of goods due to factors such as coronavirus pandemic), please contact us and we will provide you a refund.
INTRODUCING THE SONATA BHD PRO WITH FPGA TECHNOLOGY
The Sonata BHD Pro distinguishes itself from other USB DACs by incorporating FPGA technology and three high-performance oscillators for precise digital and clock control. This innovative approach not only results in a richer and more diverse sound experience but also integrates unique audio algorithms within the FPGA control. While maintaining the product's audio parameters, these algorithms enable the Sonata BHD Pro to seamlessly pair with a broader range of headphones and cater to different music genres. To accommodate its compact size and power requirements, a professional update on a PC is required, hence the designation "BHD Pro."
ASYNCHRONOUS USB CHIP & DUAL CS43131 DAC CHIP
The Sonata BHD Pro is a feature-packed USB C dongle DAC and headphone amplifier designed to deliver exceptional audio quality. With its asynchronous USB chip, dual DAC chip CS43131, professional FPGA, and three high-performance oscillators, it ensures low latency and high precision data transfer for an immersive listening experience.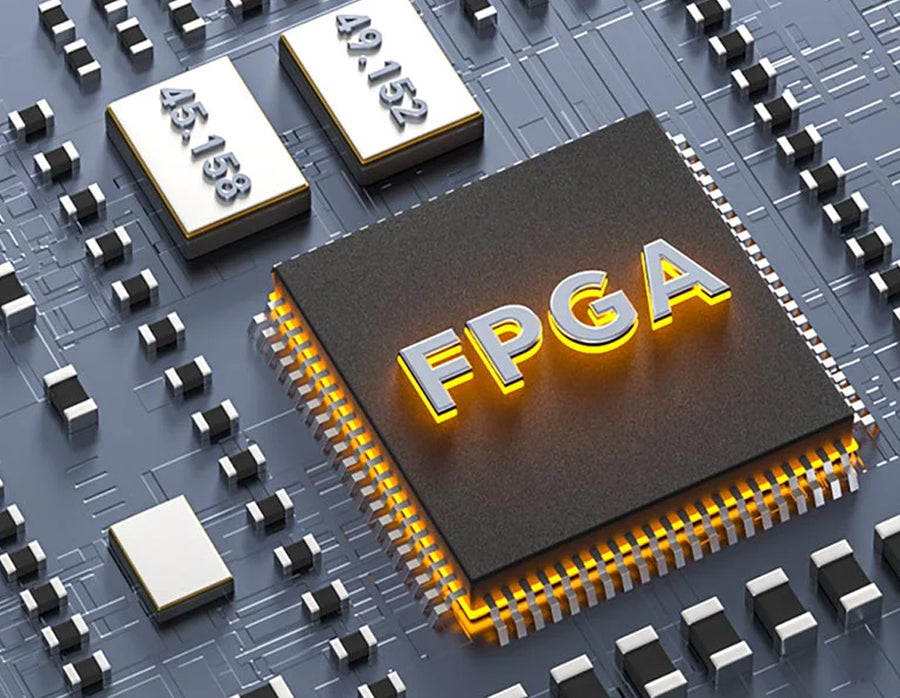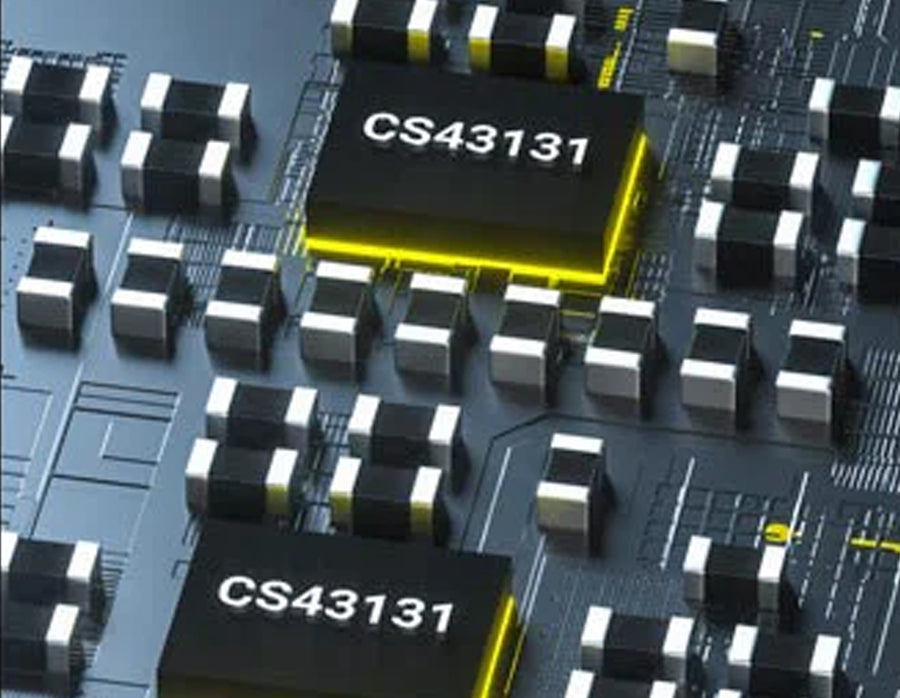 SUPPORTING A WIDE RANGE OF AUDIO FORMATS
It Supports a wide range of audio formats, including DSD256, PCM 32Bit/384kHz, and MQA high resolution, the Sonata BHD Pro enables you to enjoy lossless and high-resolution music.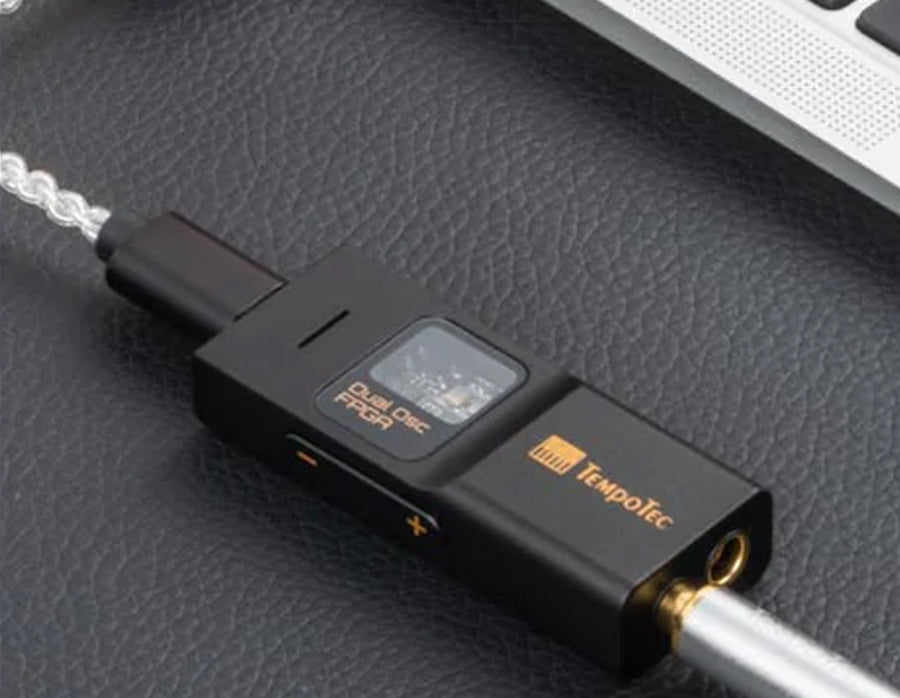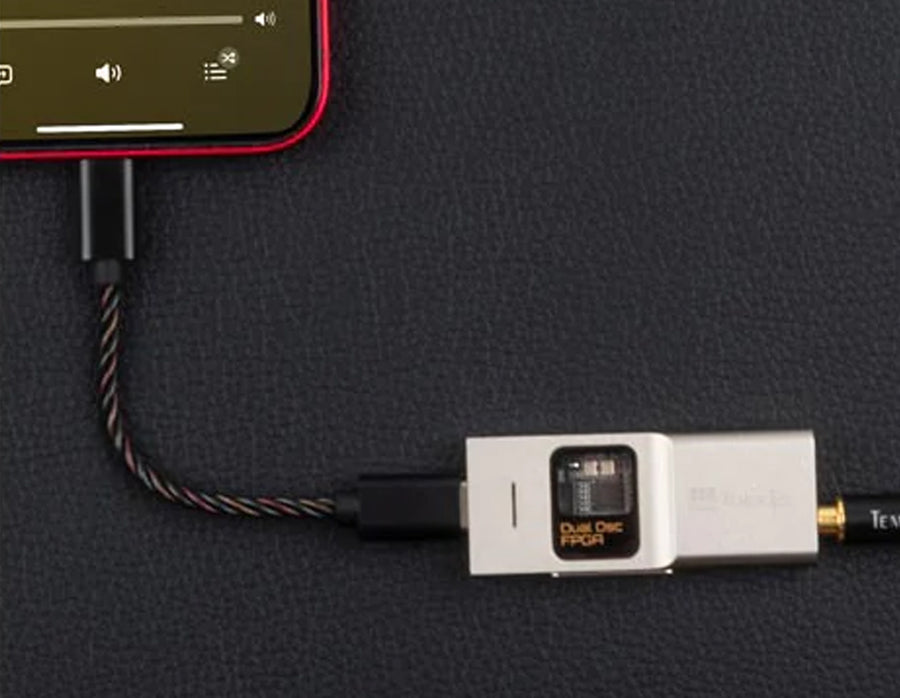 EXPERIENCE IMMERSIVE AUDIO WITH SONATA BHD PRO
The Sonata BHD Pro, equipped with dual CS43131 DAC chips, offers an incredibly attractive sound profile. With an outstanding SNR of 131dB and an ultra-low THD+N of 0.00012%, this USB C dongle DAC ensures exceptional audio fidelity. Its sound quality surpasses that of a typical mobile phone by a staggering six times.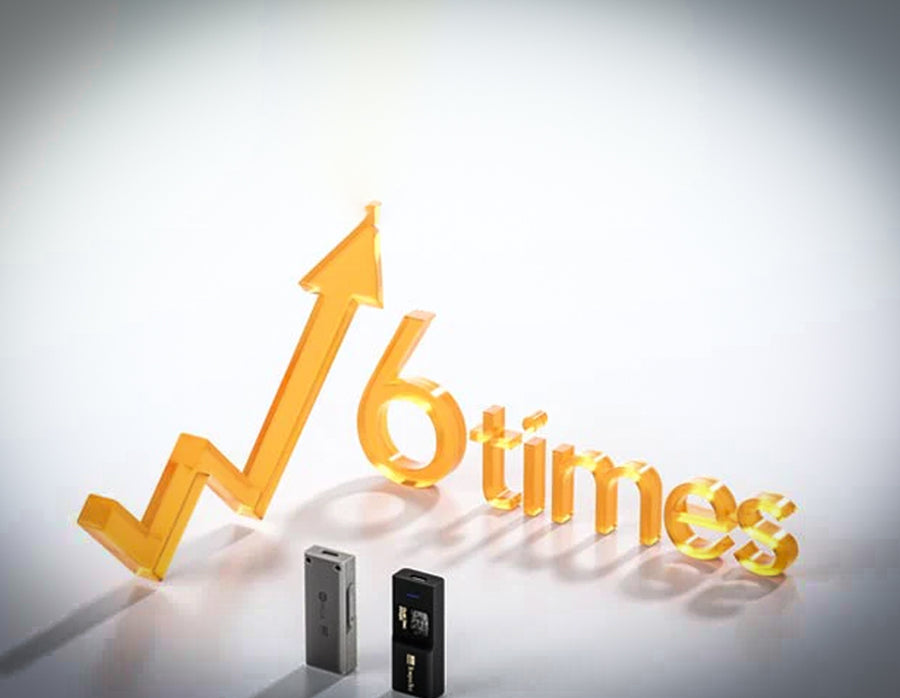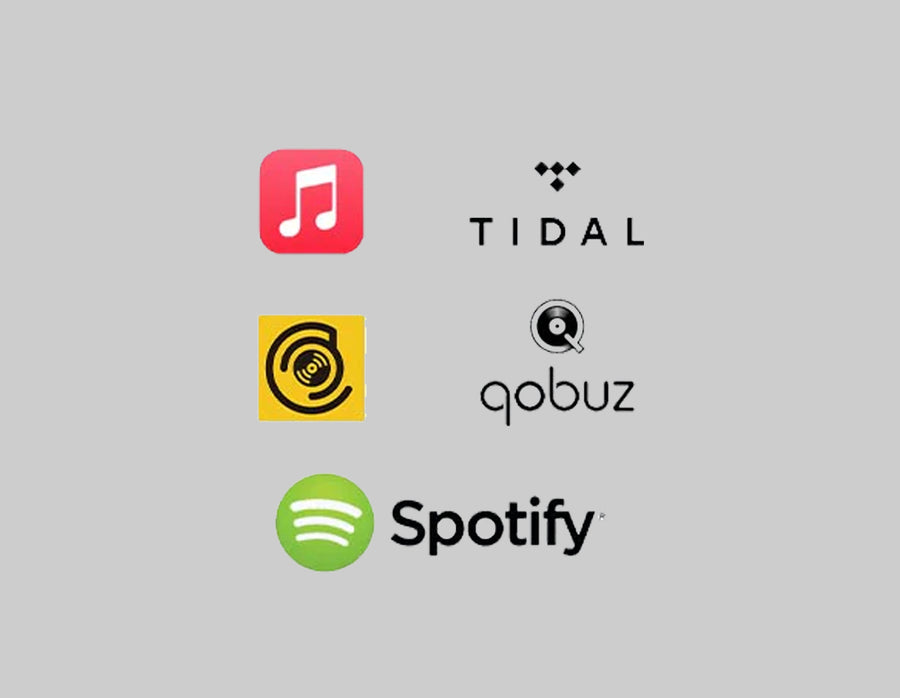 4.4MM BALANCE OUTPUT & 3.5MM SINGLE END OUTPUT
The Sonata BHD Pro is equipped with both 4.4mm and 3.5mm ports, allowing seamless compatibility with a wide range of headphones and earphones. With its powerful 280mW/32Ω 4.4mm balanced output, it effortlessly drives high-impedance and low-sensitivity headphones like the Sennheiser HD600 and HD660S. From in-ear earbuds to over-ear HiFi headphones, the Sonata BHD Pro delivers exceptional audio performance across different types of headphones. Particularly, the 4.4mm output port enhances the sound stage, creating a more expansive listening experience.
SEAMLESS INTEGRATION WITH HIGH-RESOLUTION AND LOSSLESS MUSIC APPS
The Sonata BHD Pro provides a seamless and immersive audio experience when used with your mobile phone. It is fully compatible with all high-resolution and lossless music applications, allowing you to enjoy your favorite tracks with exceptional sound quality. By leveraging the capabilities of the Sonata BHD Pro, the sound becomes more beautiful, offering a heightened listening experience that brings out the full potential of your music.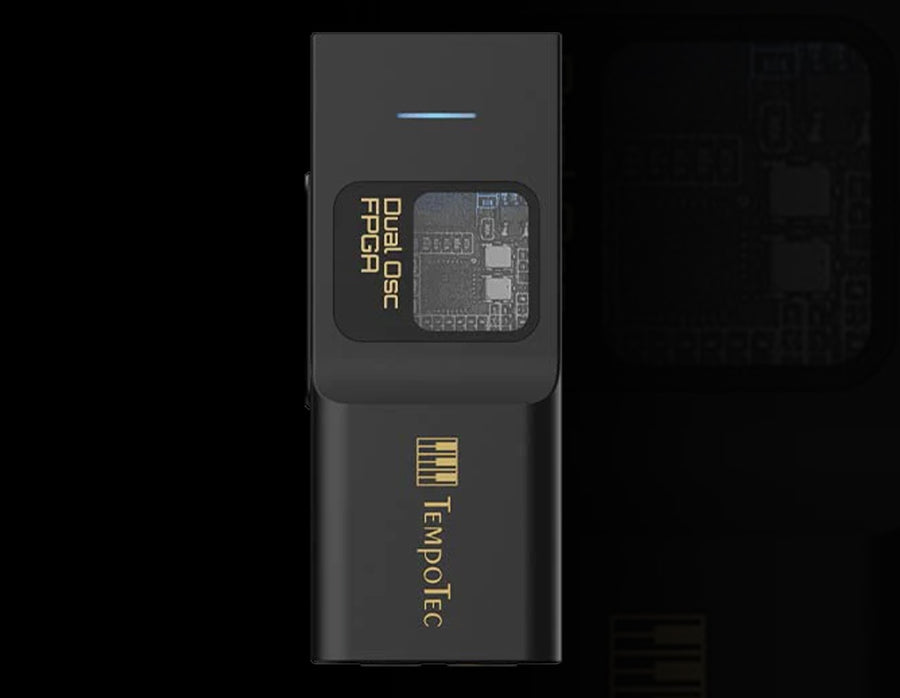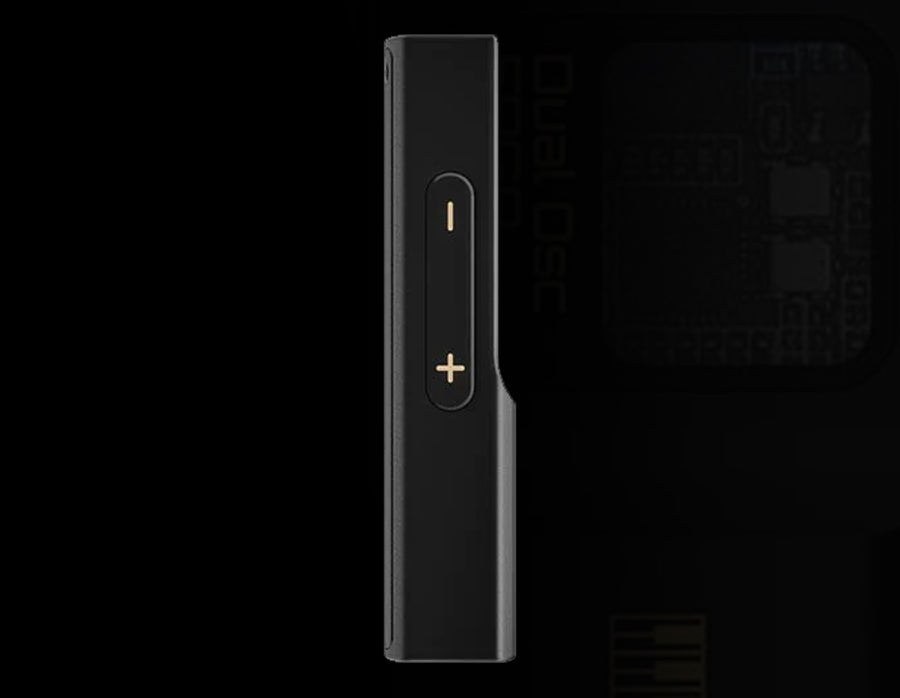 SUPPORTS DSD64 to DSD256 HIGH RESOLUTION AUDIO FORMAT
The Sonata BHD Pro offers extensive decoding capabilities, enabling you to enjoy lossless music formats to their fullest extent. It supports the decoding of Direct Stream Digital (DSD) files ranging from DSD64 to DSD256, ensuring accurate playback of these high-resolution audio formats. Additionally, PCM files with a range of 16Bit/44.1kHz to 32Bit/384kHz can be decoded, preserving the original quality and detail of your favorite tracks.
RGB LED INDICATOR ON SONATA BHD PRO
The Sonata BHD Pro features a built-in RGB LED indicator that provides a convenient visual representation of the current sample rate used for music playback. The LED changes colors to reflect different sample rates:
Red: Indicates connection status when music is not playing.
White: Indicates DSD64 to DSD256 playback.
Purple: Indicates MQA (Music app TIDAL) playback.
Yellow: Indicates playback of sample rates between 32kHz and 48kHz.
Cyan: Indicates playback of sample rates between 64kHz and 192kHz.
Orange: Indicates playback of sample rates equal to or greater than 352.8kHz.

This intuitive LED indicator allows users to easily monitor and identify the sample rate being used, providing a visual cue to enhance the overall music-listening experience.

EFFICIENT POWER CONSUMPTION
The Sonata BHD Pro features low power consumption, allowing it to provide extended playtime on mobile phones. With a 4000mAh battery, it can continuously play for up to 35 hours, ensuring long-lasting music enjoyment without the need for frequent recharging. This energy-efficient design allows you to immerse yourself in your favorite tunes for extended periods without worrying about battery life.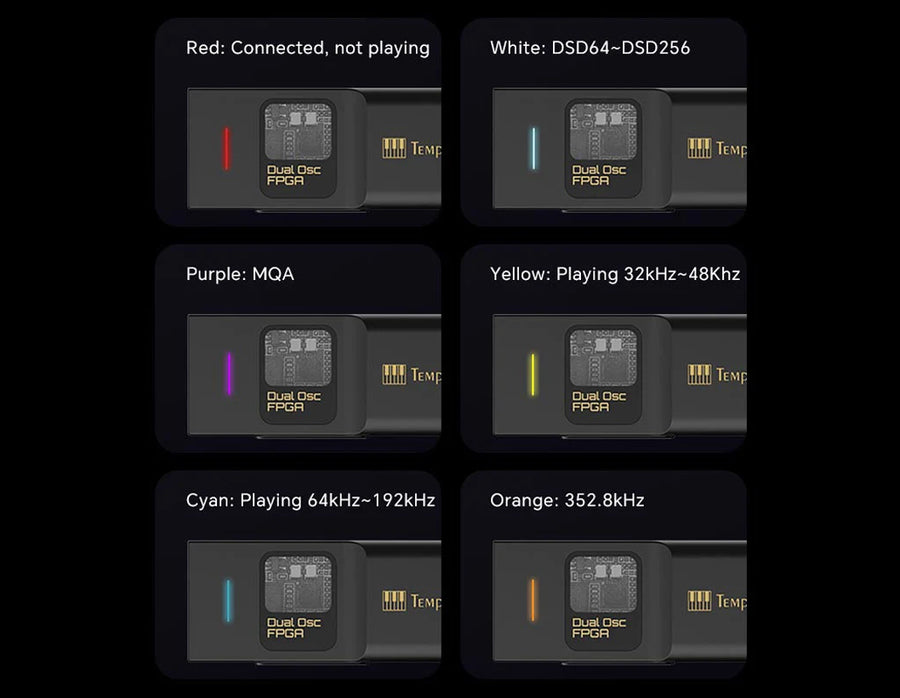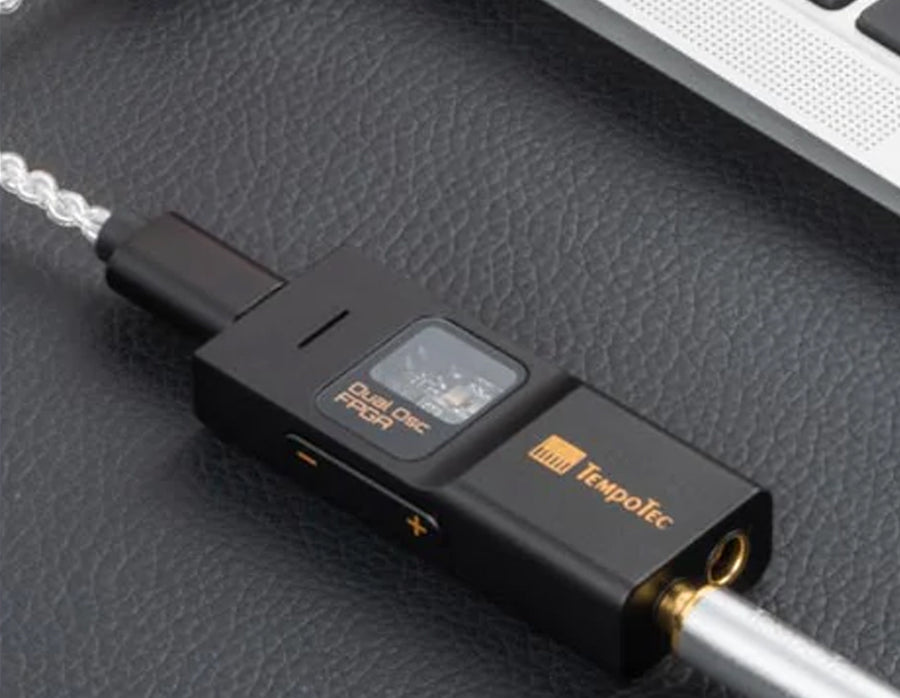 SEAMLESS SWITCHING
The Sonata BHD Pro offers a convenient feature that allows for seamless switching between your phone and computer. Whether you're using it with your mobile device or your computer, you can easily switch between the two without any hassle. This flexibility ensures a smooth and uninterrupted transition, allowing you to enjoy your audio experience on whichever device you prefer.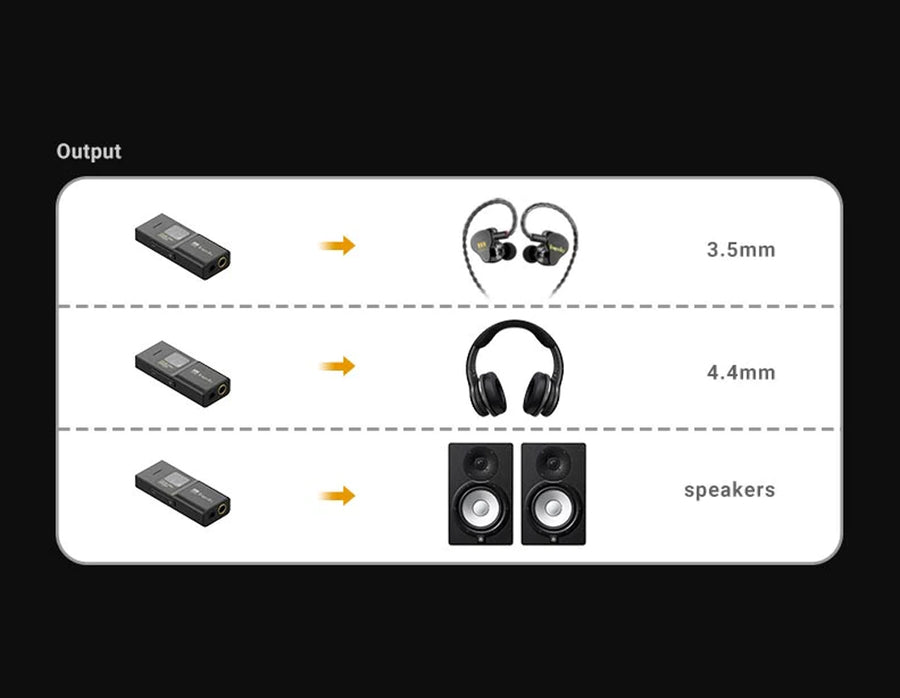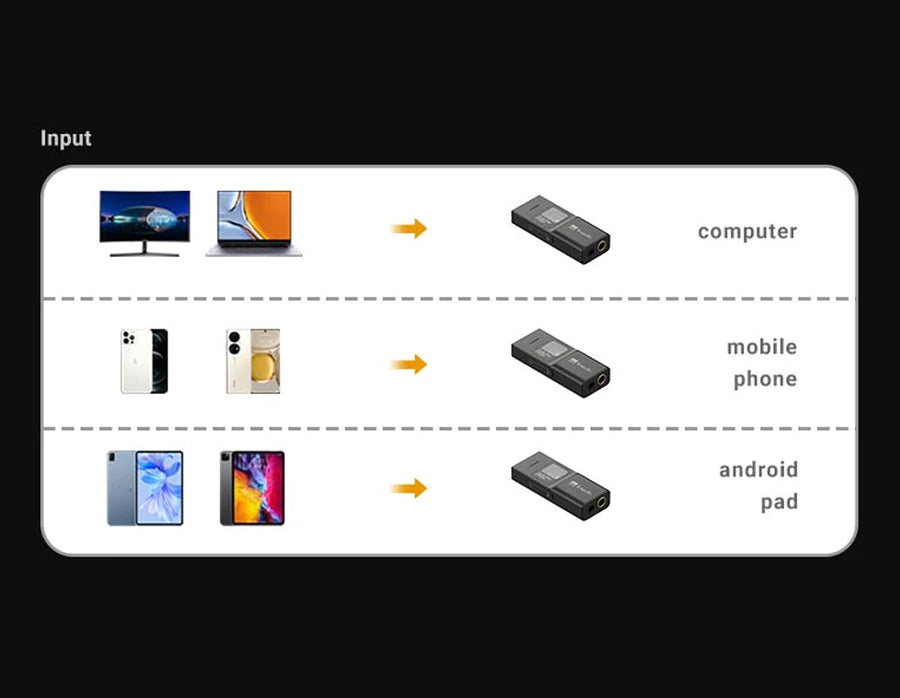 Product title
Vendor
Rs. 19.99 | Rs. 24.99
Product title
Vendor
Rs. 19.99 | Rs. 24.99
Product title
Vendor
Rs. 19.99 | Rs. 24.99
Product title
Vendor
Rs. 19.99 | Rs. 24.99