March III M3: Elevating Your Desktop Audio Experience
Product Name
TempoTec March III Desktop USB DAC & Amp
RCA LO Parameters
M3: RCA LO
Output Level: 2Vrms
Frequency: 0~60Khz
SNR: -119dB
THD+N: 0.0006%
Crosstalk: 113dB

SPDIF Out Parameters:
M3: SPDIF Out
Output Level: 2VRMS
Frequency Response: 0~80Khz
SNR: -140dB
THD+N: 0.00008%

4.4 Balance Out Parameters
M3: 4.4PO
Output Level: 4VRMS
Frequency: 0~50khz
SNR: -118dB
THD+N: 0.0009%
Crosstalk: 120dB
Output Power: 630mW/32ohms
Impedance: 0.3ohms

3.5 PO Parameters
M3: 3.5PO
Output Level: 2VRMS
Frequency: 0~50khz
SNR: -116dB
THD+N: 0.001%
Crosstalk: 73dB
Output Power: 310mW/32ohmsImpedance: 0.3ohms
1 YEAR WARRANTY
Don't worry, TempoTec March III M3 Desktop USB DAC & Amp comes with a 1 Year warranty against manufacturing defects. We guarantee that every product on Concept Kart is genuine and backed by the Manufacturer's warranty.
Read more about Concept Kart's warranty policy.
FREE SHIPPING ON ALL PREPAID ORDERS
We usually ship orders on same day if ordered before 2 pm or within 24 hours if ordered later (except on holidays/sunday, where processing times may be higher) from one of our domestic warehouses based out of Delhi. It normally takes around 1 to 5 business days for delivery. We use premium service partners such as Blue dart, DTDC and Delivery for faster and reliable service. A tracking number will be provided upon shipment.
In very rare cases when order is not received after 10 business days of shipment (extended by number of days when the govt. Restricts movement of goods due to factors such as coronavirus pandemic), please contact us and we will provide you a refund.
INTRODUCING THE LATEST-GENERATION AKM DAC CHIPSET
Tempotec March III-M3 is equipped with the advanced AKM Technologies' latest-generation DAC chipset. This chipset, known as the AK4493SEQ, is a high-performance 32-bit DAC that excels at decoding high-resolution PCM, DSD, and MQA audio signals.
HIGH-DEFINITION BLUETOOTH V5.2 CONNECTIVITY
The Tempotec March III offers high-definition Bluetooth V5.2 connectivity, supporting a wide range of leading Bluetooth transmission protocols like LDAC, SBC, and AAC. Its advanced Bluetooth chipset enables a strong and reliable connection, with a remarkable coverage area of up to 30 meters.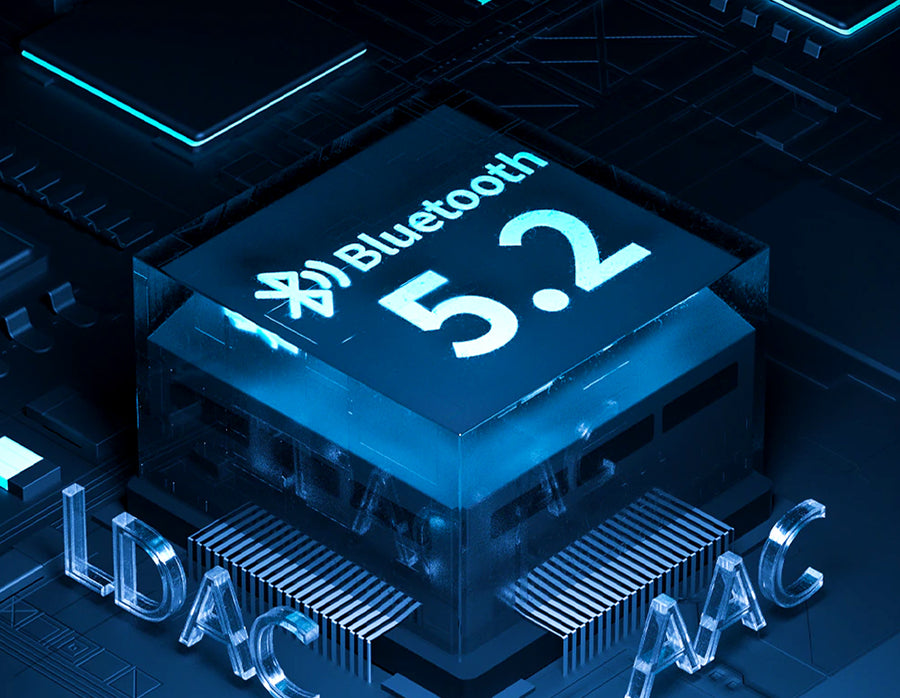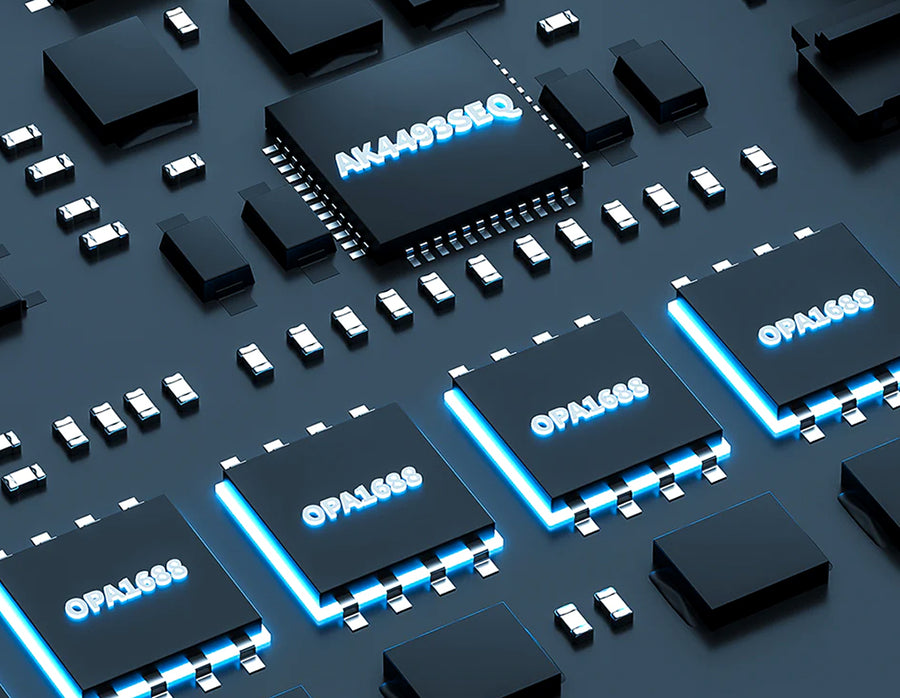 MULTI-OUTPUT OPTIONS OF TEMPOTEC MARCH III
Tempotec March III truly stands out as a highly versatile device, offering a wide range of output options to suit various scenarios. With its Coaxial, Optical, RCA, and Headphone outputs, this exceptional device provides flexibility and compatibility. The Coaxial and Optical ports enable seamless integration with additional HiFi DACs in the chain, while the RCA line-out offers support for further amplifiers and active speakers. The dedicated headphone output ports cater to headphone enthusiasts, ensuring a personalized listening experience.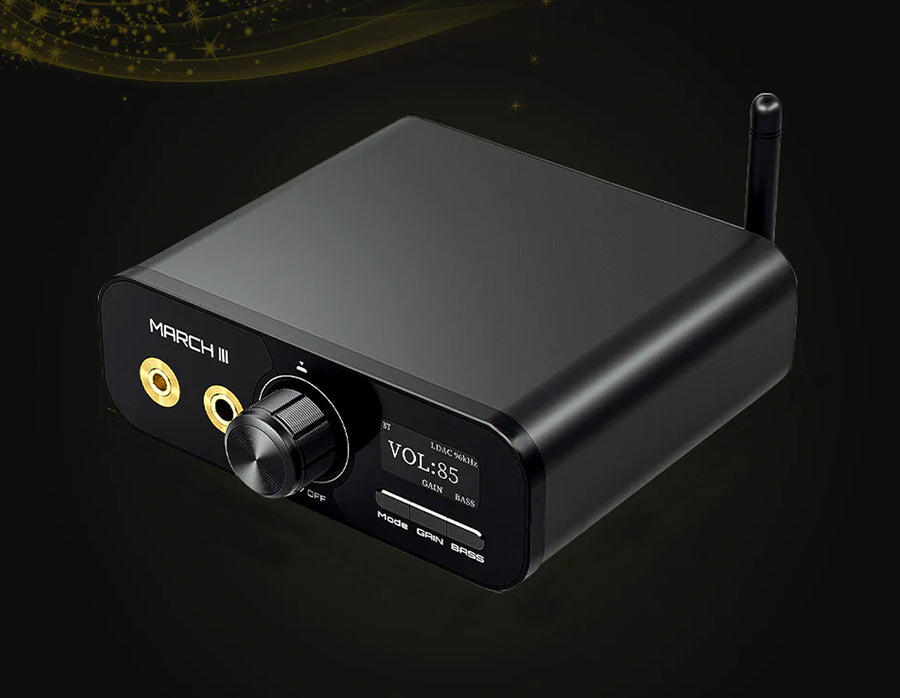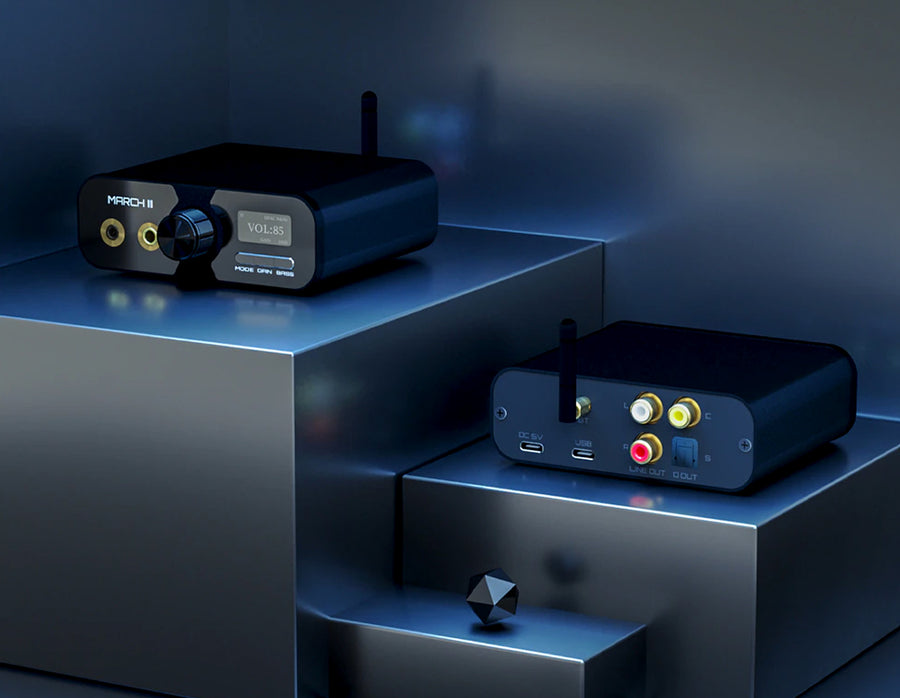 DUAL HEADPHONE OUTPUT OPTIONS AND A HIGH-POWER AMPLIFIER
Tempotec March III features dual headphone output ports including a 3.5mm single-ended and another 4.4mm balanced port. Most IEMs and Headphones come with these two termination options only, so you get support for them with the March III. With four OPA1688 OPAMPs, the March III houses a strong amplifier section. It has adjustable gain settings for easy connection with sensitive as well as high-power requiring IEMs and Headphones. Tempotec March III produces up to 630mW of clean headphone output power at 32Ω of impedance.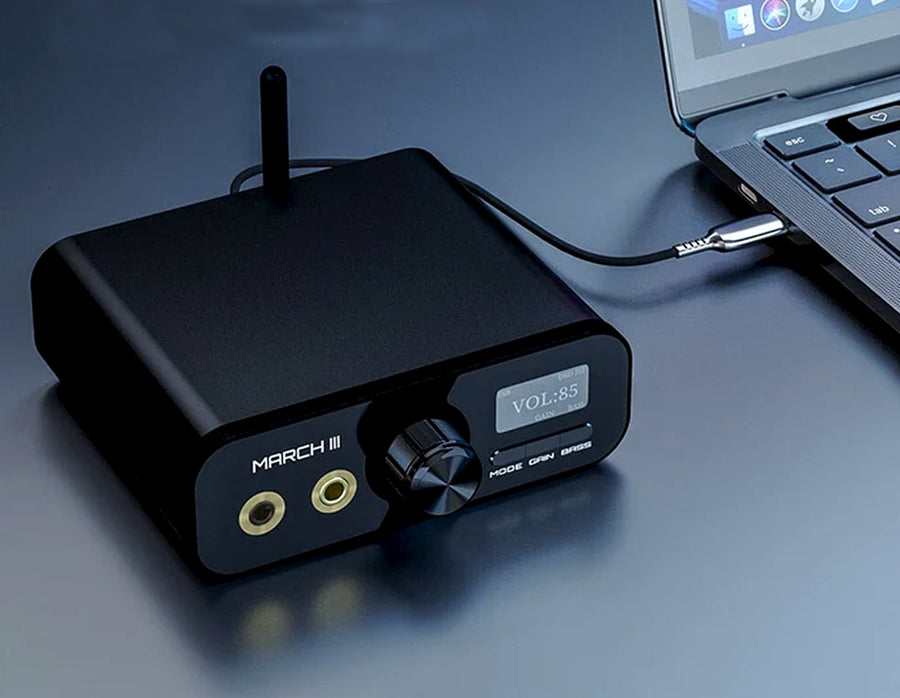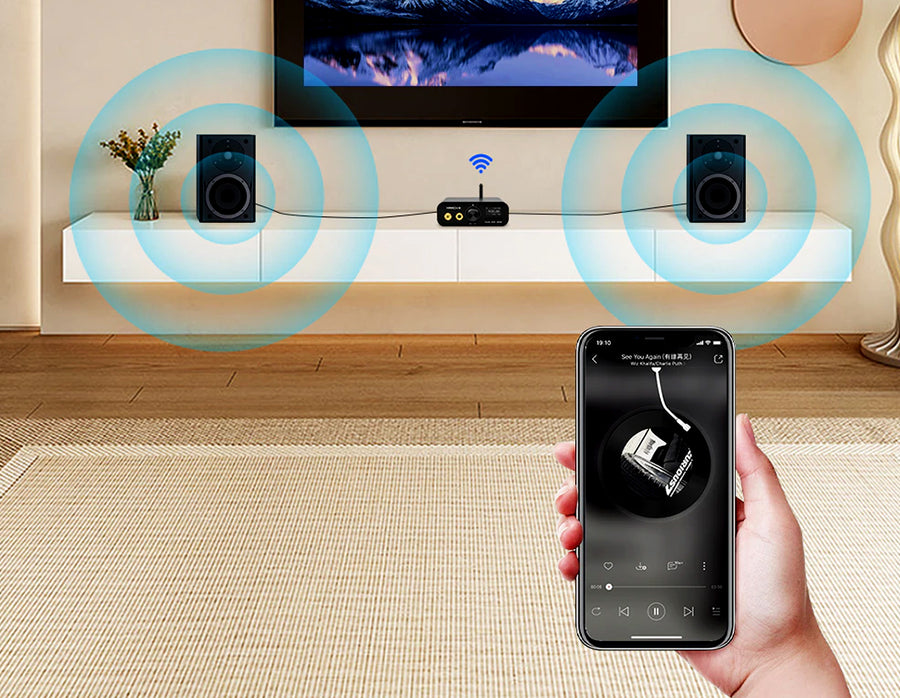 HIGH-RESOLUTION PCM, DSD, AND MQA SIGNALS
Tempotec March III is a high-performance decoder capable of decoding advanced high-resolution PCM and DSD audio signals. With support for PCM signals up to an impressive 32-Bit/768kHz bitrate and DSD signals up to DSD512, March III ensures pristine audio reproduction with exceptional clarity and detail. Furthermore, its 8x MQA signal unfolding capability guarantees an authentic studio-grade sound experience right at your desktop.
ADJUSTABLE HIGH-BASS SETTING
March III have the option to activate the high-bass mode, which enhances the lower frequencies for a crisper, deeper, and more powerful bass output.
Product title
Vendor
Rs. 19.99 | Rs. 24.99
Product title
Vendor
Rs. 19.99 | Rs. 24.99
Product title
Vendor
Rs. 19.99 | Rs. 24.99
Product title
Vendor
Rs. 19.99 | Rs. 24.99