Seamless Versatility, Comfort, and Stability in One Compact Stand
Product Name
TECPHILE - L70 Multifunctional Stand for Phone and Tablet
Compatibility
All Phones and Tablet with 7" to 13" Screen Size
Usage
Outdoor, For living, Desk, Others, Indoor, Home
Material
Aluminum Alloy & ABS Plastic
What will you get
1x L70 Multifunctional Stand for Phone and Tablet
FREE SHIPPING ON ALL PREPAID ORDERS
We usually ship orders on same day if ordered before 2 pm or within 24 hours if ordered later (except on holidays/sunday, where processing times may be higher) from one of our domestic warehouses based out of Delhi. It normally takes around 1 to 5 business days for delivery. We use premium service partners such as Blue dart, DTDC and Delivery for faster and reliable service. A tracking number will be provided upon shipment.
In very rare cases when order is not received after 10 business days of shipment (extended by number of days when the govt. Restricts movement of goods due to factors such as coronavirus pandemic), please contact us and we will provide you a refund.
360° ROTATING STAND WITH ADJUSTABLE FEATURES FOR ENHANCED COMFORT
This L70 mobile/tablet stand has a special feature that allows you to rotate the stand around 360 degrees, whenever you want. It also comes with arms that hold a bar you can move up or down, and a bracket that can spin around up to 360 degrees. This means you can lift your device's screen higher or lower as you like, so you can sit comfortably. You can use it for playing games, watching movies, or doing FaceTime without straining yourself.
VERSATILE HOLDER SUPPORTS DEVICES RANGING FROM 7" TO 13" Screen Size
This L70 holder is very versatile and efficient, it is compatible with a wide variety of devices ranging from smartphones to tablets and kindle. It supports screen size of 7" to 13".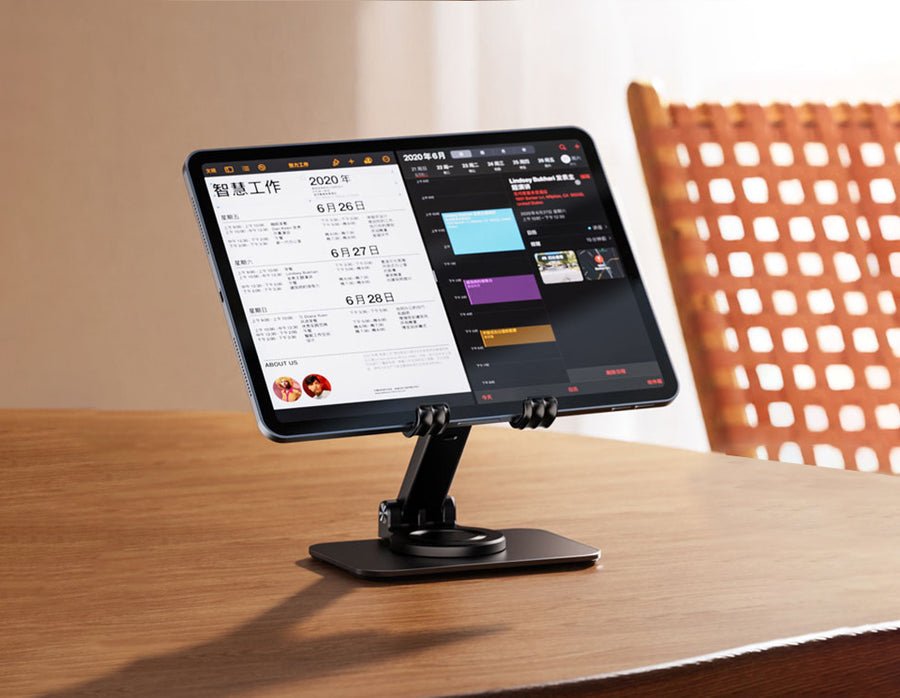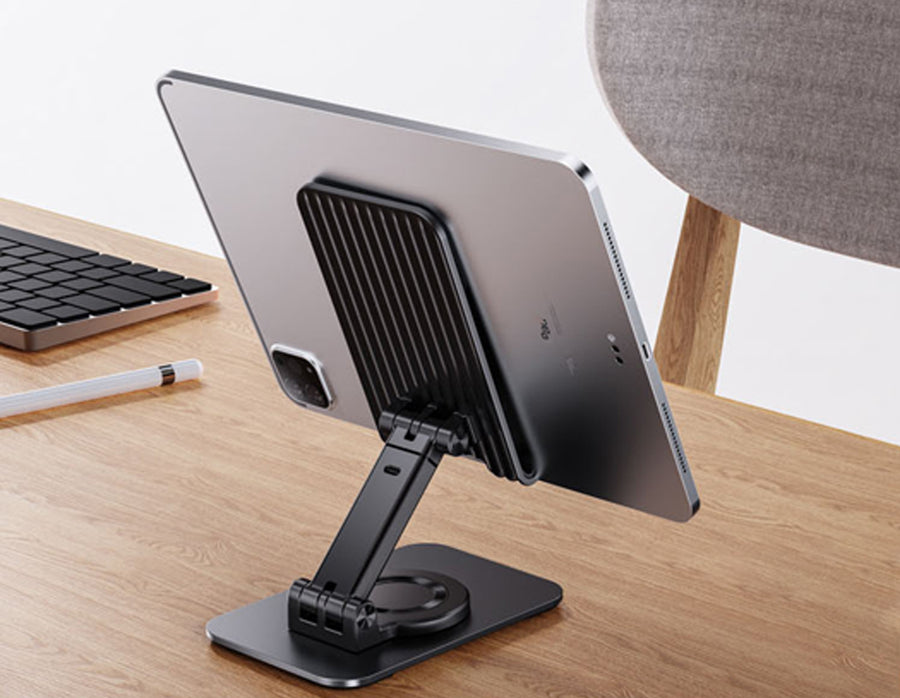 ADJUSTABLE HEIGHT FOR COMFORTABLE VIEWING AND STABILITY
You can easily adjust the height of this cell phone stand to find a comfortable viewing angle. This helps improve your posture and reduces strain on your neck and back. For better stability for heavy and wide devices, we recommend lowering the height and adjusting it to a stable angle.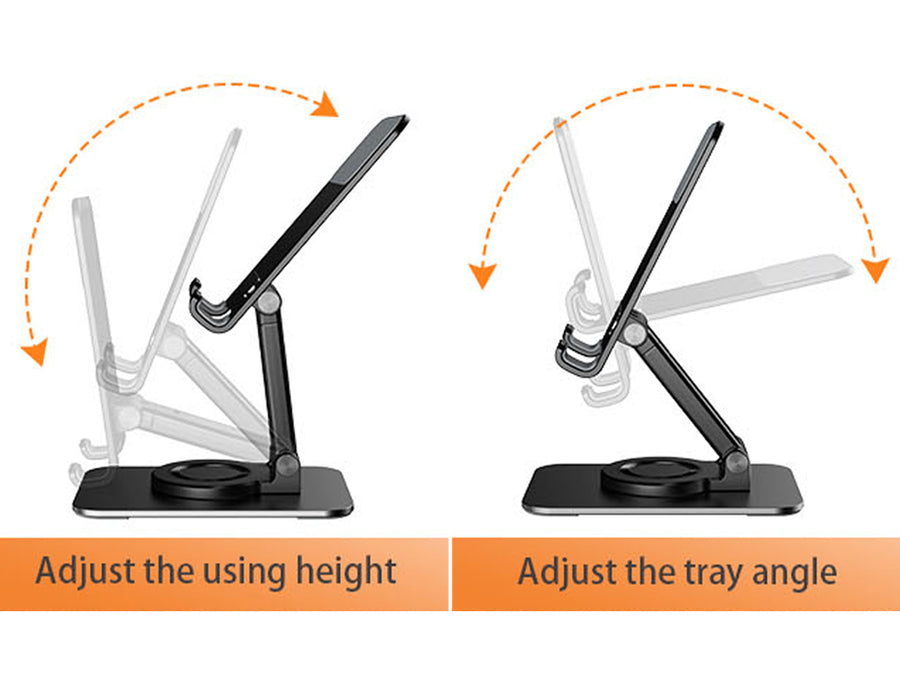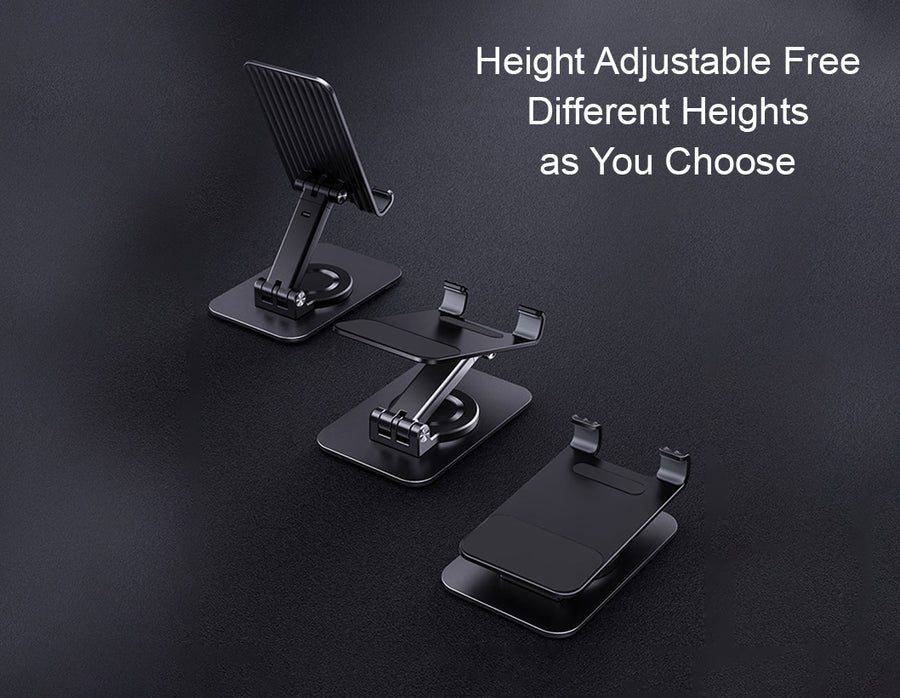 ALUMINUM ALLOY BASE COMBINED WITH ABS PLASTIC HOLDER
The L70 mini mobile phone/tablet stand has a smooth and premium finish. It features a solid Aluminum Alloy base and high-quality ABS Plastic
ENHANCED STABILITY AND PROTECTION
The back and bottom of this phone stand have special non-slip silicone to protect your device from scratches and keep it from sliding.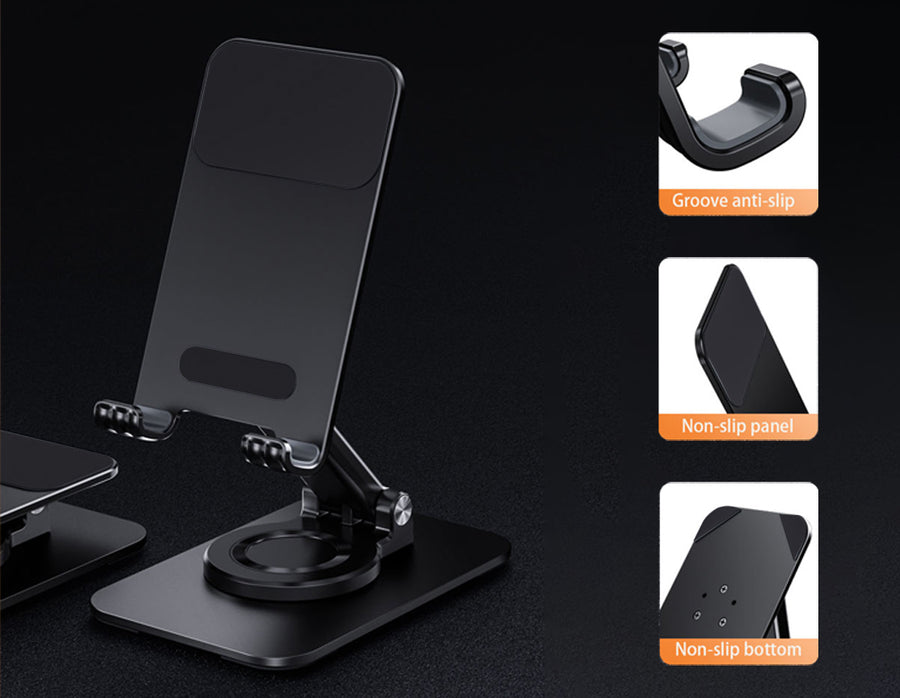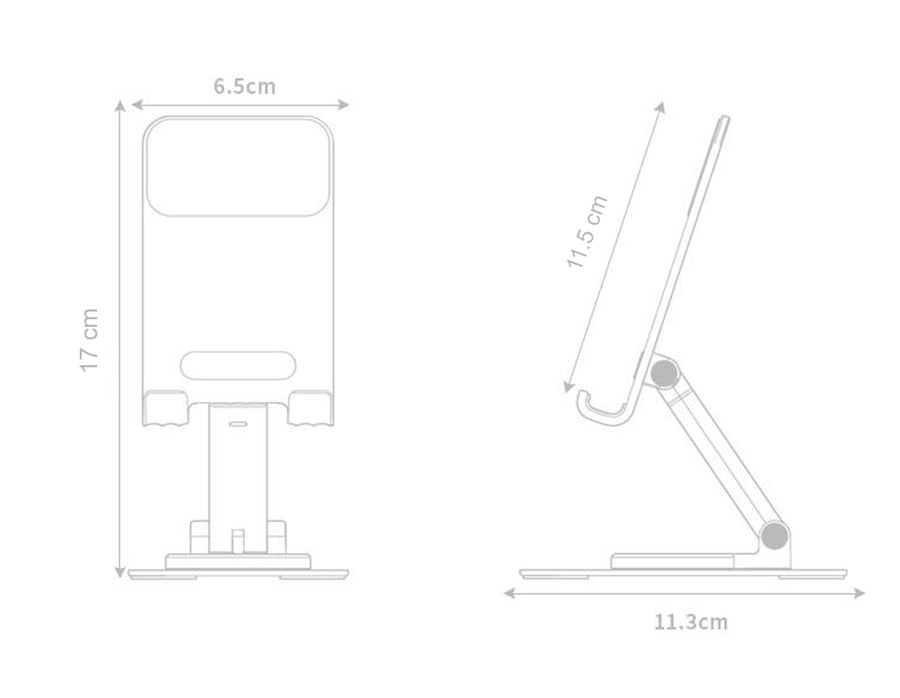 YOUR COMPACT SOLUTION FOR PHONES AND TABLETS
This L70 mini mobile phone/tablet stand has an ergonomic design It's small, easy to fold, and you can carry it anywhere. It fits perfectly and you can store it easily without using up a lot of space. When you put your phone on the stand, you can charge it easily because the stand has a special space for charging.
Product title
Vendor
Rs. 19.99 | Rs. 24.99
Product title
Vendor
Rs. 19.99 | Rs. 24.99
Product title
Vendor
Rs. 19.99 | Rs. 24.99
Product title
Vendor
Rs. 19.99 | Rs. 24.99