CHARGE YOUR GADGETS WITH 100W GaN WALL CHARGER
Product Name
TECPHILE PD-100W GAN Charger
Input voltage
AC 100-240V 50-60Hz
Output voltage
DC 5V3A/9V3A/12V3A/15V3A/20V5A
Voltage regulation rate
0.05
Operating temperature
0-50 ℃
Output ripple & noise
80-120mVp
Output protection
Short circuit protection, Overvoltage
1 YEAR WARRANTY
Don't worry, TECPHILE - 100W Four-Port GaN Wall Charger comes with a 1 Year warranty against manufacturing defects. We guarantee that every product on Concept Kart is genuine and backed by the Manufacturer's warranty.
Read more about Concept Kart's warranty policy.
FREE SHIPPING ON ALL PREPAID ORDERS
We usually ship orders on same day if ordered before 2 pm or within 24 hours if ordered later (except on holidays/sunday, where processing times may be higher) from one of our domestic warehouses based out of Delhi. It normally takes around 1 to 5 business days for delivery. We use premium service partners such as Blue dart, DTDC and Delivery for faster and reliable service. A tracking number will be provided upon shipment.
In very rare cases when order is not received after 10 business days of shipment (extended by number of days when the govt. Restricts movement of goods due to factors such as coronavirus pandemic), please contact us and we will provide you a support.
HIGH-TECH 100W GAN CHARGER
2 USB-C ports (100-watt and 30-watt) and 2 USB-A ports (18-watt); conveniently charge 2 USB-C enabled devices (including a laptop) and 2 smartphones at the same time like iPhone 14/13/12/11, iPad Pro, Samsung Galaxy 10, MacBook Air, MacBook Pro 13-Inch, and more.
GAN TECHNOLOGY
This 100w wall charger is powered by GaN (gallium nitride) technology, which makes it smaller in size, generate higher & efficient charging power, produce less heat, and tolerate higher current compared to traditional silicon-based approaches.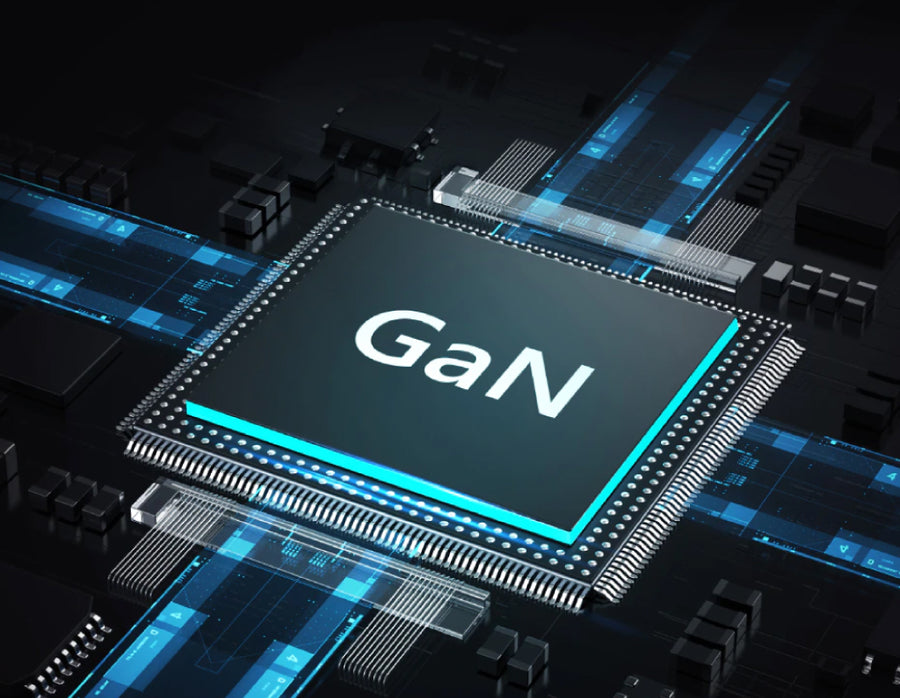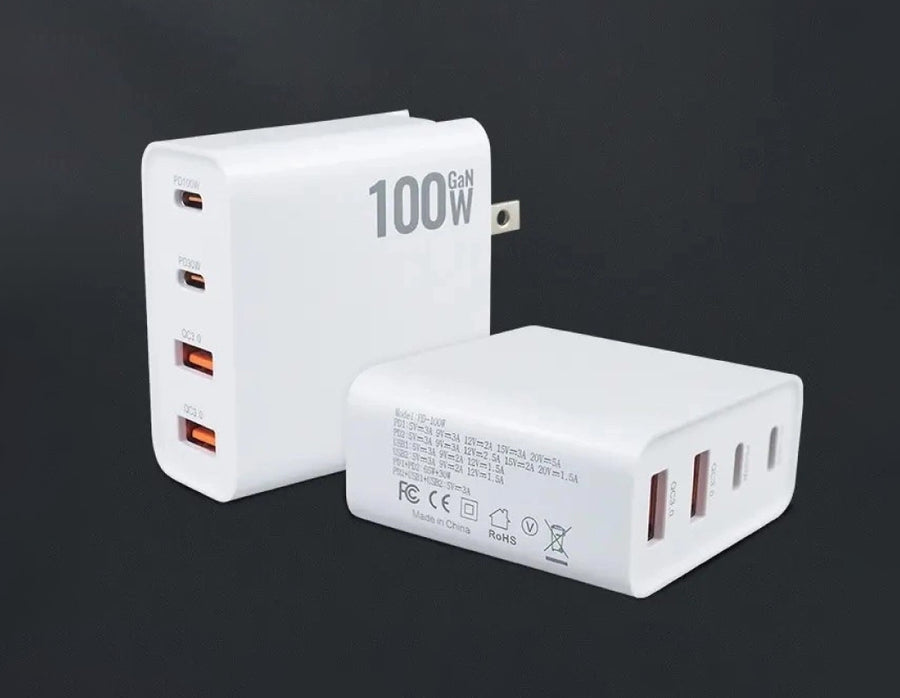 4 PORT USB CHARGING
1.PD1 output 65W: 5V/3A, 9V/3A, 12V/2A, 15V/3A, 20V/5A
2.PD2 output 30W: 5V/3A, 9V/3A, 12V/2.5A, 15V/2A, 20V/1.5A
3.USB1 output: 5V/3A, 9V/2A, 12V/1.5A
4.USB2 output: 5V/3A, 9V/2A, 12V/1.5A
●PD1+PD2: 65W+30W
●PD2+USB1+USB2: 5V/3A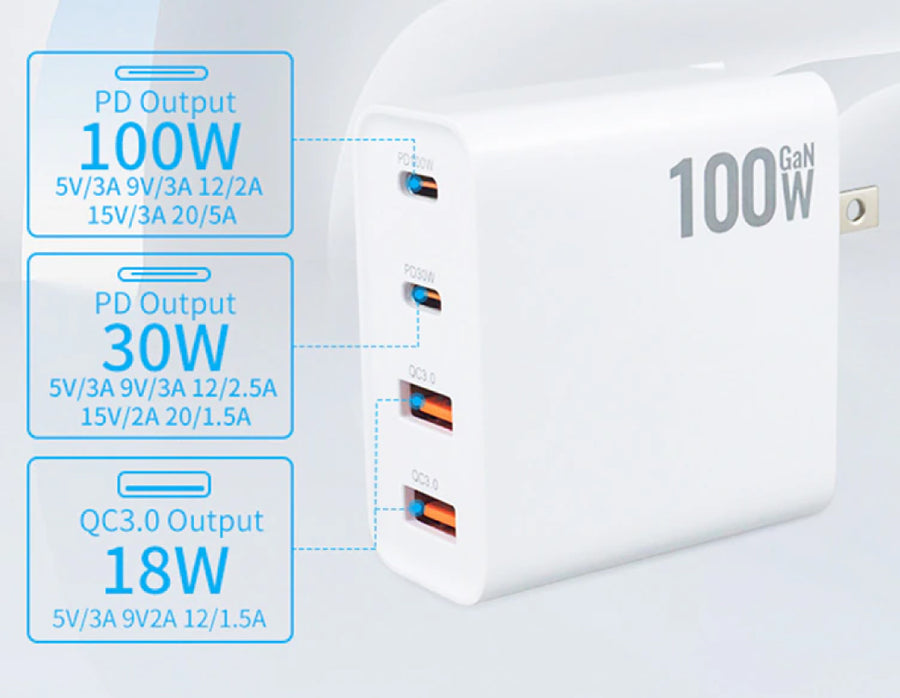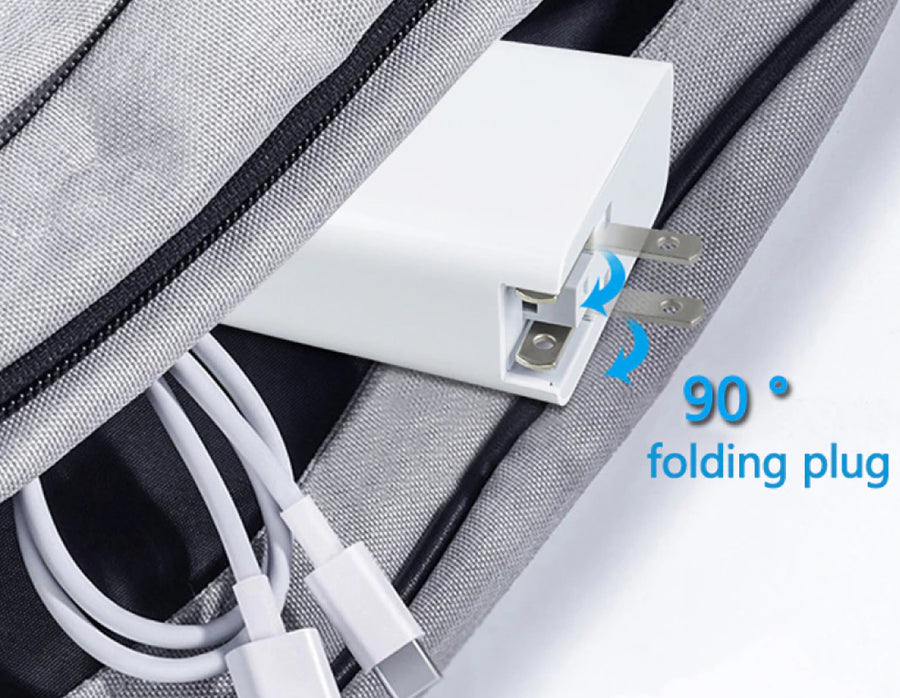 PORTABLE DESIGN & MULTIPLE SAFETY PROTECTION
It features GaN technology in the 100W USB-C charger which makes it smaller than traditional chargers. Its compact design and foldable plug make it highly portable, allowing you to take it with you wherever you go. Additionally, this wall charger features built-in protection against over-current, over-voltage, over-heating, short-circuiting, and other potential hazards, ensuring both you and your devices are safe during use.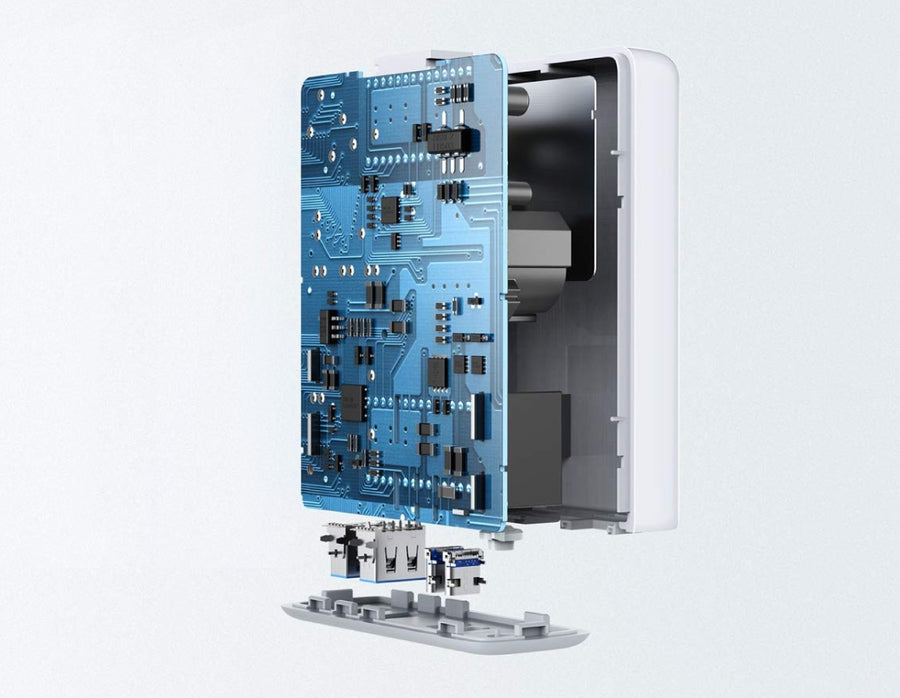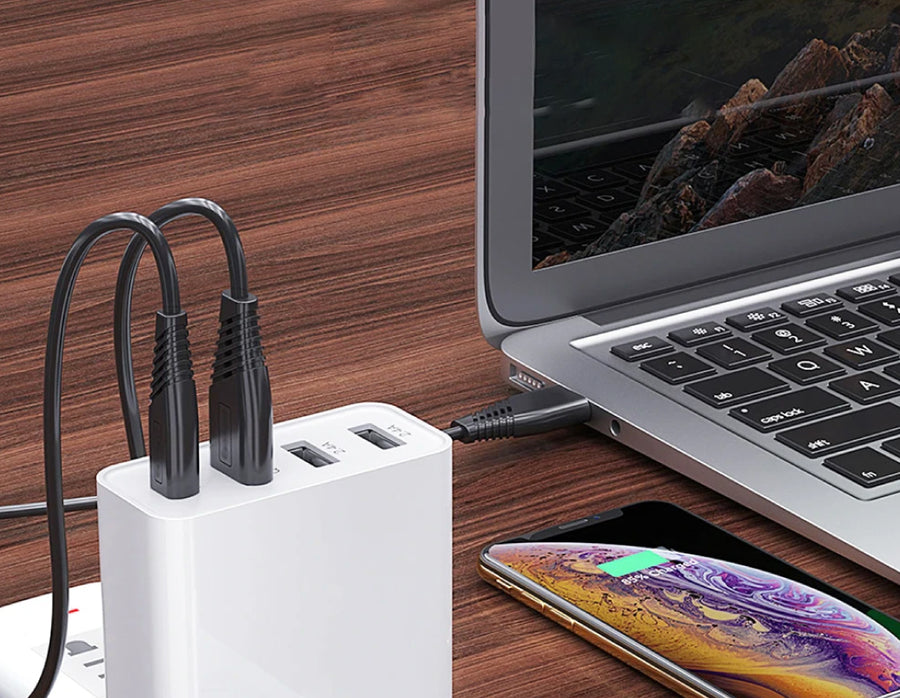 100W GAN CHARGER COMPATIBILITY
This 4 ports adapter is compatible with all your devices

1. LAPTOPS: MacBook Pro 16", MacBook Pro 15", MacBook Pro 14", MacBook Pro 13", MacBook Air 13", MacBook Air M1, MacBook 12", Dell XPS 13, Dell XPS 15, Dell Inspiron 13, Dell Inspiron 7000, Lenovo ThinkPad X1, ThinkPad E15, ThinkPad E570, ThinkPad T490, Microsoft Surface Pro 7, Surface Book 2, Google Pixelbook, Chromebook Pixel, HP EliteBook 830 G5, Spectre 13, Spectre 15, Spectre 360, etc.

2. TABLETS: iPad Pro 12.9" / iPad Pro 10.5" / iPad Pro 11"/iPad Mini/iPad Air Galaxy Tab S7+ etc.

3. PHONES: iPhone 13/12/11/XS/XS Max/XR/X/8 Plus/8; Samsung Galaxy S9/S9+/S8/S8+/Note 8/ Note 7; Google Pixel 5/Pixel 4a/4XL/4/Pixel 3a/3a xl/3 XL;Nexus 5X / 6P, LG G6 / G5, Moto Z, etc.

4. OTHERS: Nintendo Switch, Samsung Galaxy S10+/S10/S9, Nexus 5X and 6P etc.
COMPACT WALL CHARGER CAN REPLACE 4 CHARGERS
The 100W 4-port wall charger enables you to quickly charge up to four devices simultaneously, making it perfect for meeting the changing needs of various scenarios and devices while keeping your workspace tidy. If you're tired of having too many chargers cluttering up you're living or working space, this charger can replace them and is an excellent option for you.
Add a heading
Add content using the options to the left
Product title
Vendor
₹ 19.99 | ₹ 24.99
Product title
Vendor
₹ 19.99 | ₹ 24.99
Product title
Vendor
₹ 19.99 | ₹ 24.99
Product title
Vendor
₹ 19.99 | ₹ 24.99
<! -- Mezereon Configuration -->