Model Name
TANGZU x SeeAudio Shimin Li Encounter Edition
Driver Configuration
10mm CNC dynamic driver
Channel Difference
1dB(1kHz)
Frequency Response Range
20Hz – 20000Hz
Cable Material
5N Oxygen Free Copper Silver Plated Cable
What will you get:
1x TANGZU x SeeAudio Shimin Li Encounter Edition IEM
7x Pair Eartips
1x 5N Oxygen Free Copper Cable
1x Cleaning Cloth
1x Scratch Card
1 YEAR WARRANTY
Don't worry, TANGZU x SeeAudio Shimin Li Encounter Edition comes with a 1 Year warranty against manufacturing defects. We guarantee that every product on Concept Kart is genuine and backed by the Manufacturer's warranty.
Read more about Concept Kart's warranty policy.
FREE SHIPPING ON ALL PREPAID ORDERS
We usually ship orders on same day if ordered before 2 pm or within 24 hours if ordered later (except on holidays/sunday, where processing times may be higher) from one of our domestic warehouses based out of Delhi. It normally takes around 1 to 5 business days for delivery. We use premium service partners such as Blue dart, DTDC and Delivery for faster and reliable service. A tracking number will be provided upon shipment.
In very rare cases when order is not received after 10 business days of shipment (extended by number of days when the govt. Restricts movement of goods due to factors such as coronavirus pandemic), please contact us and we will provide you a refund.
COLLABORATION OF TANGZU AND SEEAUDIO
Two well-established brands like Tangzu Audio and See Audio have come together to create a new edition of the Shimin Li in-ear monitors. The emphasis on exceptional vocal clarity and balanced sound performance sounds very promising for music enthusiasts who are looking for high-quality audio equipment. The Shimin Li Encounter Edition has been designed inside out, suggesting that the team has put a lot of effort into refining every aspect of the product to deliver the best possible performance.
10MM CARBON NANO DYNAMIC DRIVER
The Shimin Li Encounter Edition has a newly-developed 10mm dual-cavity dynamic driver unit that incorporates advanced technologies to enhance its sound performance. The high-power N52 magnetic circuit is one of the technologies used, which is a strong magnet that allows the driver to produce a more powerful sound with greater accuracy. the new Carbon Nano diaphragm, which provides a solid core structure for the driver unit.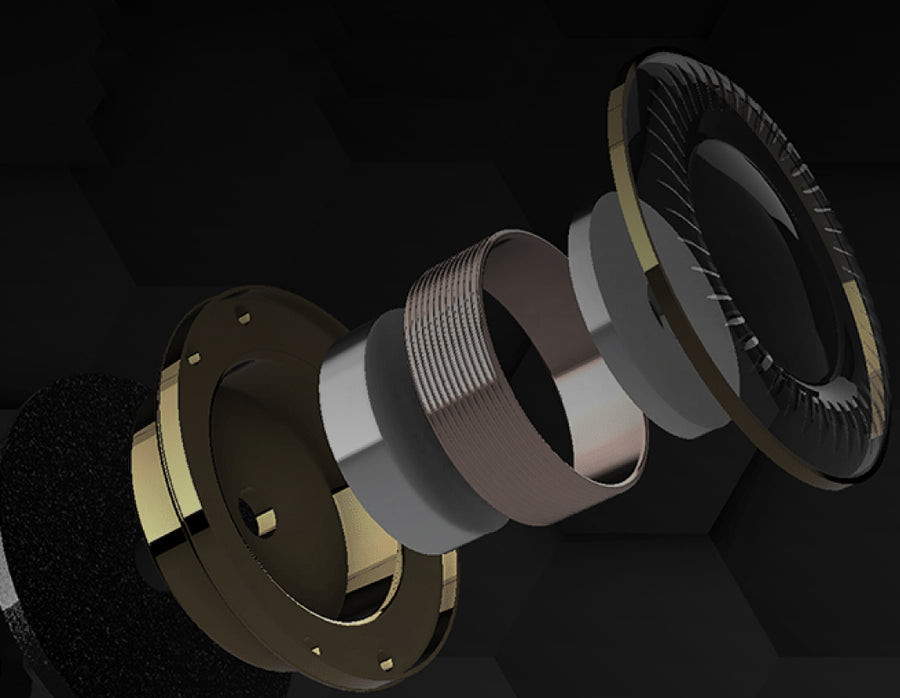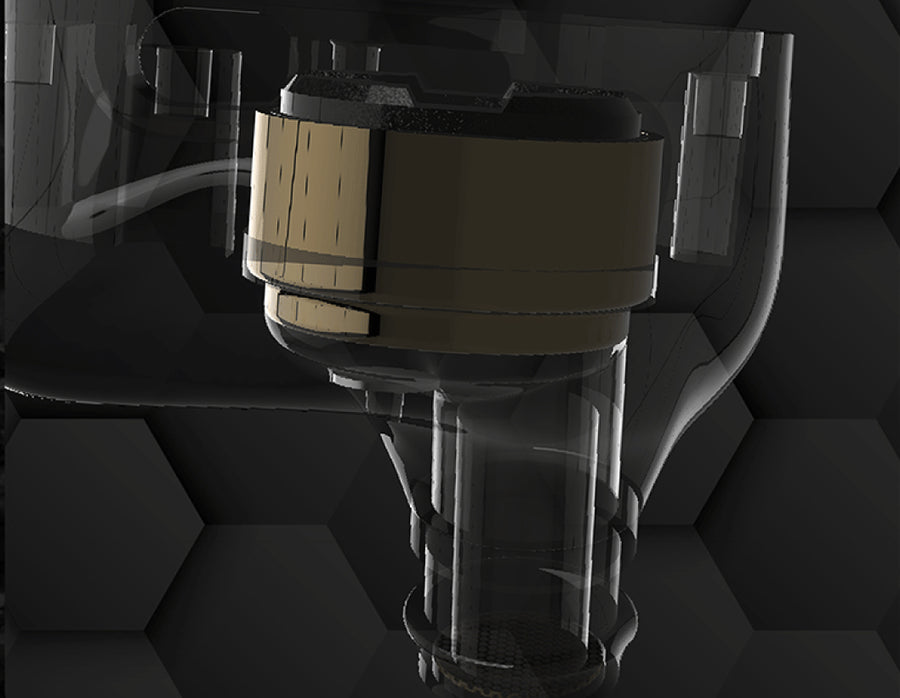 HIGH QUALITY 5N OXYGEN-FREE COPPER CABLE
The Shimin Li Encounter Edition also comes with a high-quality 5N Oxygen-Free Copper (OFC) cable, which has been upgraded from the stock cable of the previous model. The use of OFC in the cable construction can help to reduce the resistance and interference in the signal transmission, resulting in a clearer and more accurate sound.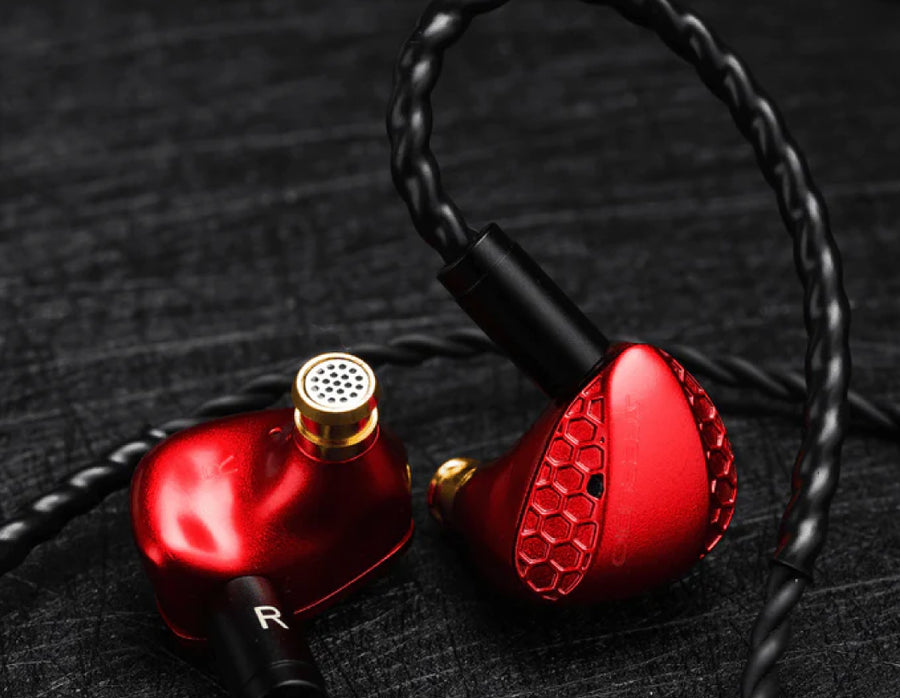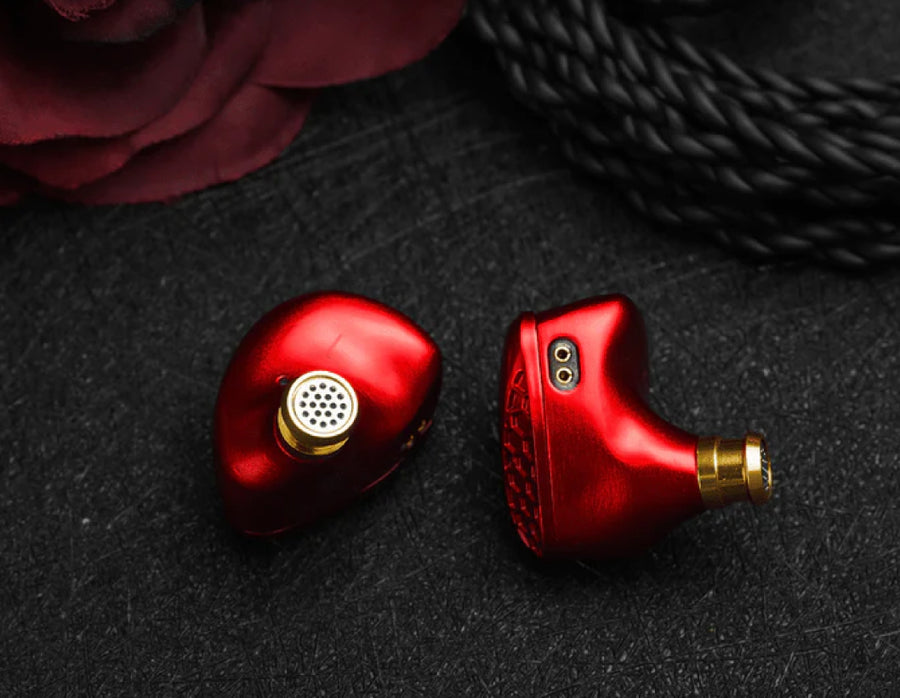 BAKING PAINT SHELL-BLOOD MOON
It appears that the Shimin Li Encounter earphones undergo a baking process that helps to create a tough and durable finish. This finish is designed to make the earphones look like a seamless one body, giving them an elegant and premium appearance.The baking process involves subjecting the earphone shells to high temperatures, allowing the oil color resin to bind and develop properly.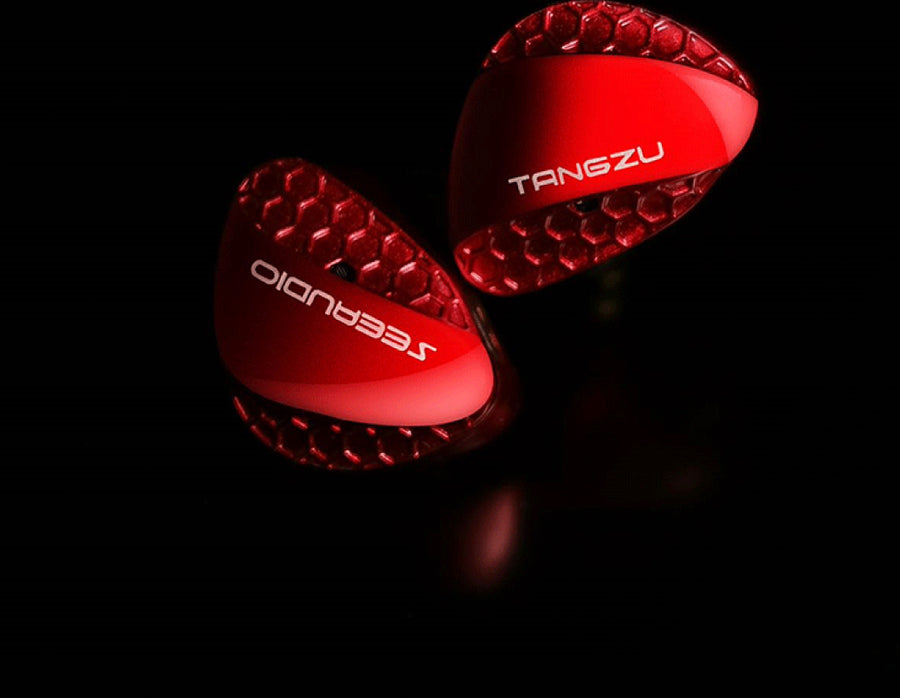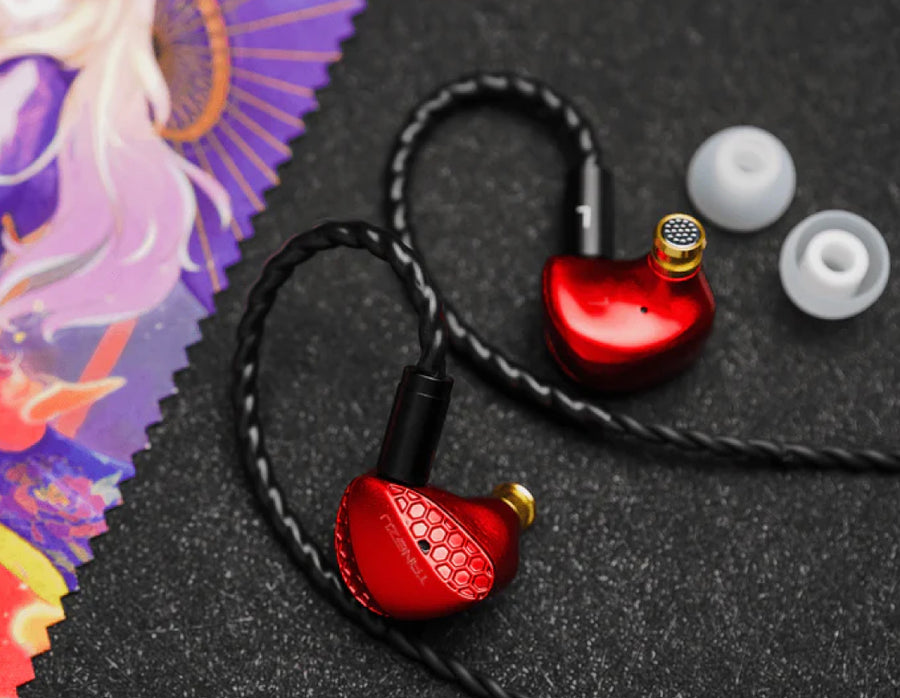 5-AXIS CNC MACHINING PROCESS
The Shimin Li Encounter Edition features metallic alloy ear cavities that are crafted using a high-precision 5-axis CNC machining process. This process helps to ensure that the ear cavities are made with accuracy and precision, resulting in a high-quality product.
These are Awesome
I had kz zex previously, which were my first iems. They still work and i like them. But, I often had to use an equaliser because I didnt like the tuning on them.
These have great tuning. Just plug in and listen to anything and they sound good. There's no difference in technicalities however. The soundstage is identical, perhaps even slightly better on the zex. Details are identical. Maybe because of the driver controversy since I have no idea if the drivers are swapped by mistake.
I loved the build, design, quality, accessories and presentation. They have quite the heft and fully metallic shells. They inspire confidence. And wow they look absolutely gorgeous. I'd buy them just to show off but they sound great too lol! My zex on the other hand had metal plates but already have paint chipping issues.
The eartips are great and offer really good seal and no discomfort, cable is great, although not sure about its durability since its rubbery.
Overall, a great purchase that i don't regret at all. Glad I got these.
Thank you for a very well-rounded and thorough review of PRODUCT OR SERVICE. We appreciate your hard work in putting this review together and know it will be helpful and informative for your customers. Have a good day!
Thanks,
Concept Kart
Stellar IEMs
Never expected these IEMs to sound so good. The performance was quite impressive, and they sounded great. For the price it's being sold for, it's a total steal. Excellent build quality and the shell is entirely made of metal. Wow, what a gorgeous paint job these IEMs have. The soundstage, instrument separation, and imaging are amazing. TANGZU - x SeeAudio Shimin Li beats Moondrop Aria and KZ's hands down.
Thank you for a very well-rounded and thorough review of PRODUCT OR SERVICE. We appreciate your hard work in putting this review together and know it will be helpful and informative for your customers. Have a good day!
Thanks,
Concept Kart
Amazing
Amazing product from tangzu with Collab of seeaudio.
We are so grateful for your kind words. Thanks for sharing your review with us and the community.
Product title
Vendor
Rs. 19.99 | Rs. 24.99
Product title
Vendor
Rs. 19.99 | Rs. 24.99
Product title
Vendor
Rs. 19.99 | Rs. 24.99
Product title
Vendor
Rs. 19.99 | Rs. 24.99