Tangzu's First Hybrid Driver Configuration Redefines Audio Experience
Product Name
Tangzu Fudu IEM
Driver
1 Dynamic + 2 Balanced Armature
Driver Spec
10mm DD + 2 Balance Armature
Frequency Range
20Hz - 20Khz
Cable Type
25*0 05 Silver plated
What will you get
1x Tangzu Fudu IEM
1x Detachable Cable
7x Pair Eartips
1x Earphone Pouch
1 YEAR WARRANTY
Don't worry, TANGZU Fudu Verse 1 IEM comes with a 1 Year warranty against manufacturing defects. We guarantee that every product on Concept Kart is genuine and backed by the Manufacturer's warranty.
Read more about Concept Kart's warranty policy.
FREE SHIPPING ON ALL PREPAID ORDERS
We usually ship orders on same day if ordered before 2 pm or within 24 hours if ordered later (except on holidays/sunday, where processing times may be higher) from one of our domestic warehouses based out of Delhi. It normally takes around 1 to 5 business days for delivery. We use premium service partners such as Blue dart, DTDC and Delivery for faster and reliable service. A tracking number will be provided upon shipment.
In very rare cases when order is not received after 10 business days of shipment (extended by number of days when the govt. Restricts movement of goods due to factors such as coronavirus pandemic), please contact us and we will provide you a refund.
HIGH PERFORMANCE HYBRID DRIVER CONFIGURATION
Tangzu Fudu Verse 1 is the first hybrid driver configuration in ear monitor features high performance dynamic driver with precision engineered custom balanced armature drivers. This outstanding design delivers a remarkable bass response with deep, distortion-free impact, while the balanced armature driver ensures crystal-clear midrange and treble. The expertly crafted two-way hybrid design creates a harmoniously balanced sound signature, seamlessly blending the drivers' outputs for a powerful yet precise audio experience.
ALUMINIUM ALLOY CNC METAL PANEL
Fudu IEM features a single aluminum alloy CNC panel that's sleekly designed with a black frosted surface forming a subtle triangle in the center. This minimalistic and stylish look is inspired by ancient Zen culture. The focus on simplicity also extends to the sound quality, ensuring that you experience music in its pure and clean form.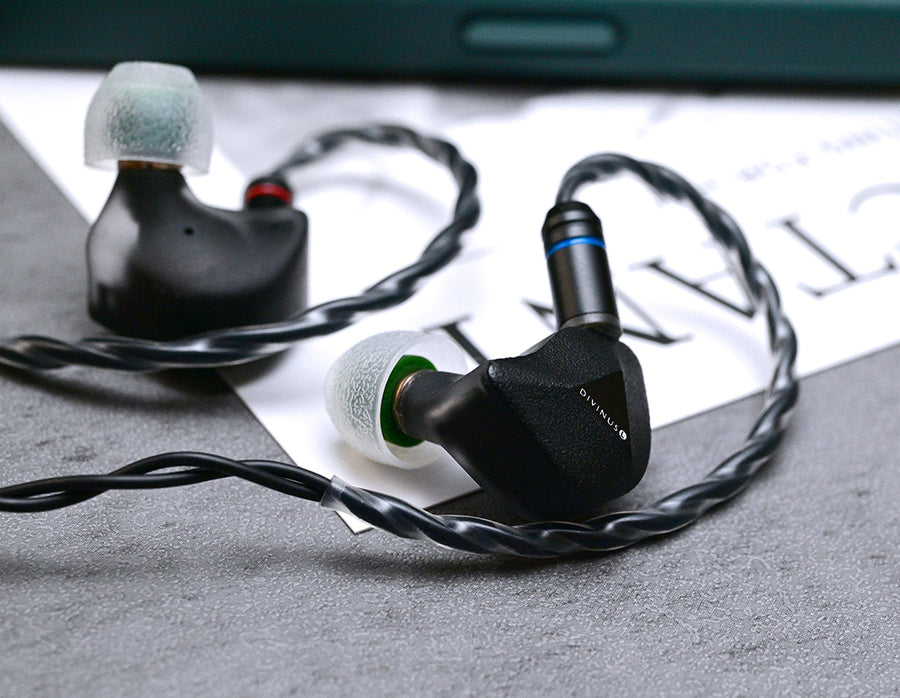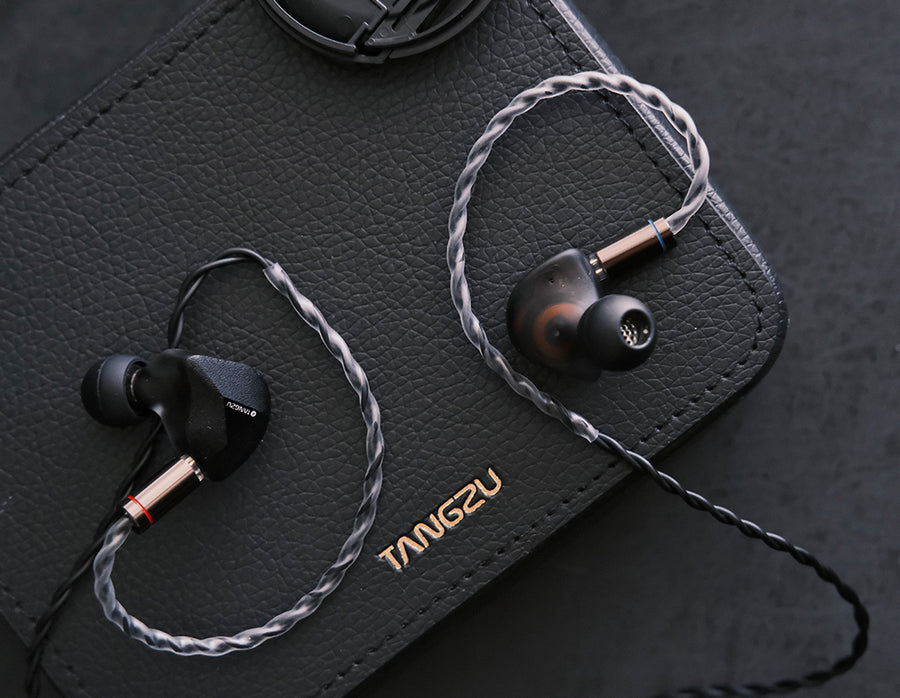 SIMPLICITY IN DESIGN AND ENHANCED ACOUSTIC EXPERIENCE
Fudu earphone engineer a simple design with the minimal number of materials, and skilled workmanship improves the sound quality and overall audio experience. The 3D printed clear black space is peaceful and steady, and when mixed with the metal panel, it looks classy and neat.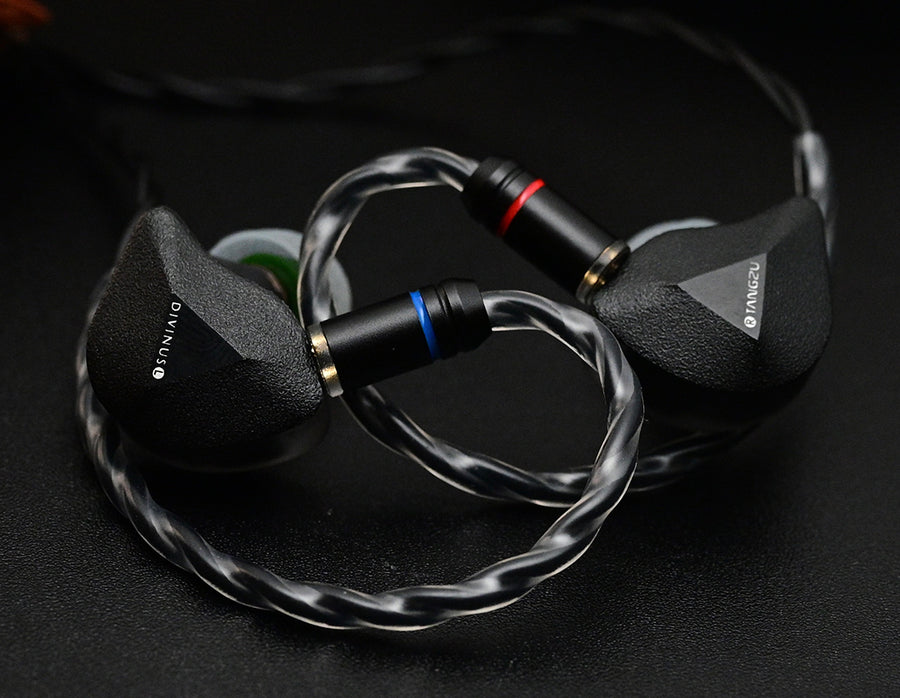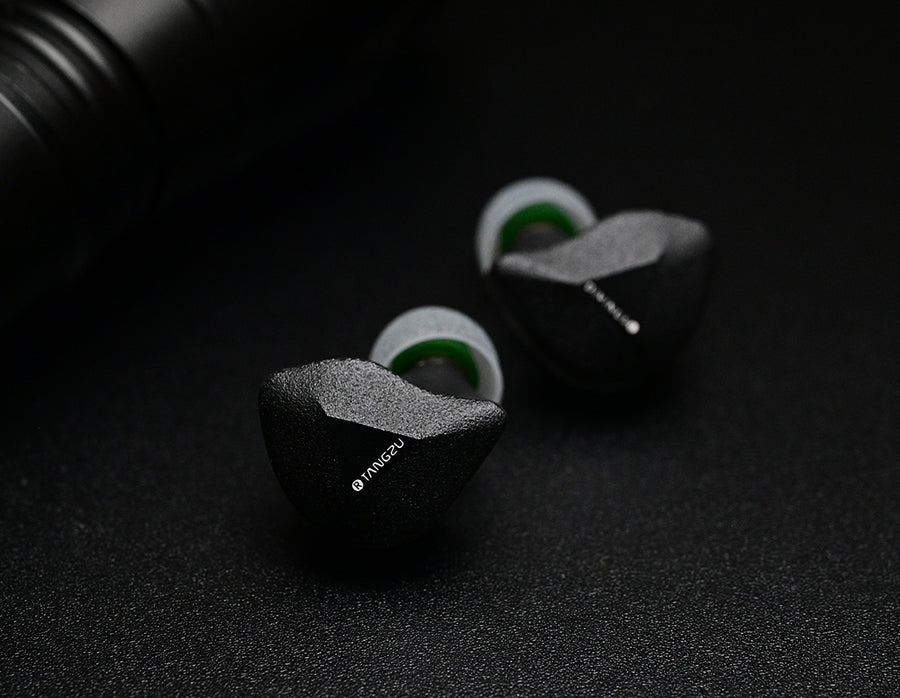 4.4MM OXYGEN FREE COPPER GOLD PLATED HEADPHONE PLUG
Fudu IEMs headphone plug uses a 4.4mm oxygen-free copper gold-plated headphone plug, which has a high antioxidant capacity. Signal transmission is still stable and durable.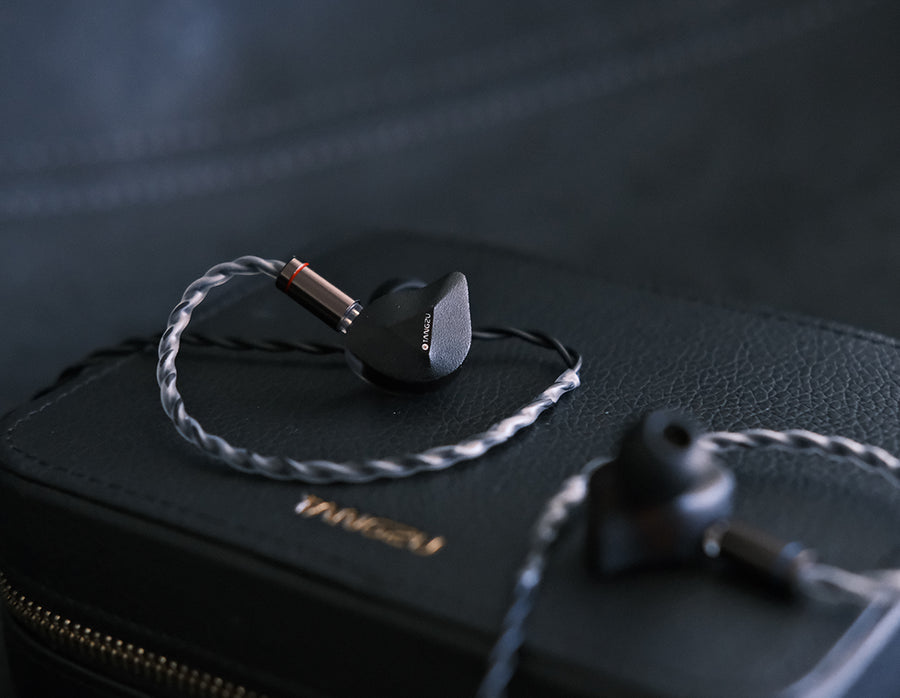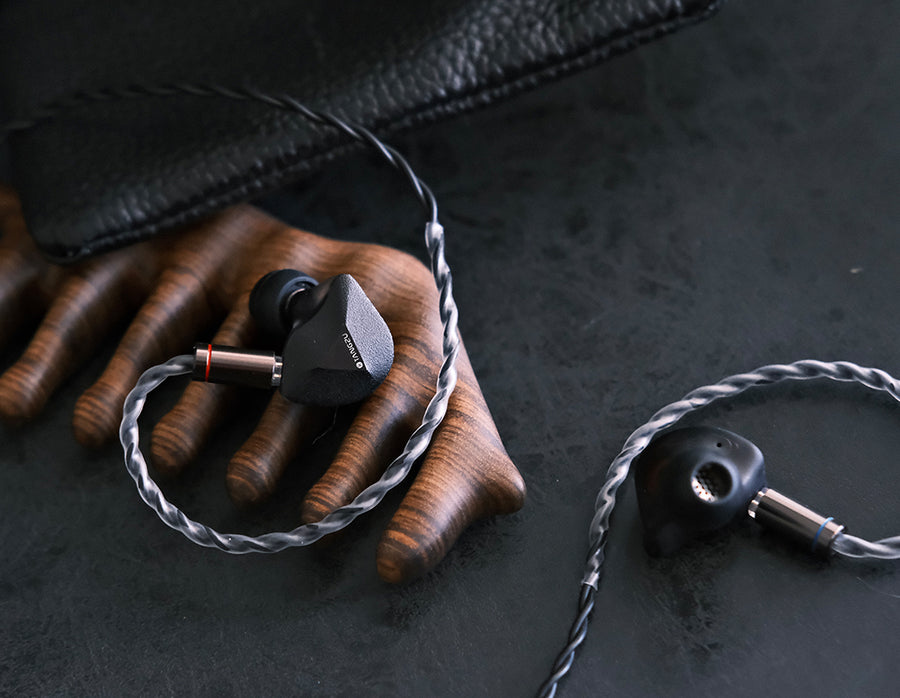 HIGH PURITY OXYGEN FREE COPPER SILVER PLATED CABLE
Fudu in ear monitor comes with 4 strands of high-purity oxygen-free copper silver-plated wires mixed with each other. The signal transmission speed is fast and will not cause distortion and attenuation to the signal. The sound of the silver-plated copper wire is excellent, delicate and moving. Under the protection of the black sheath, the wire stretches freely and is durable.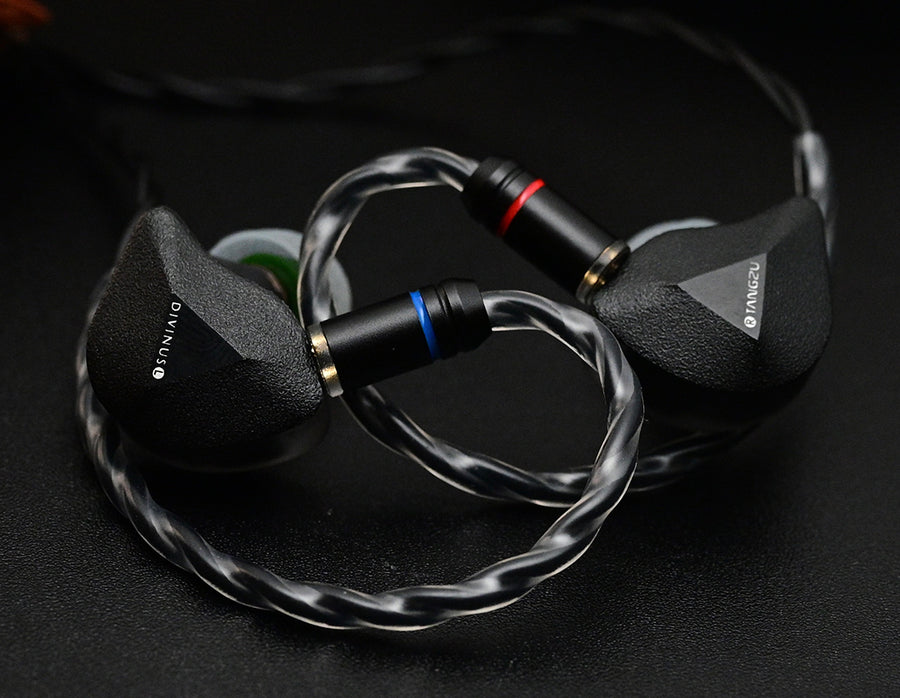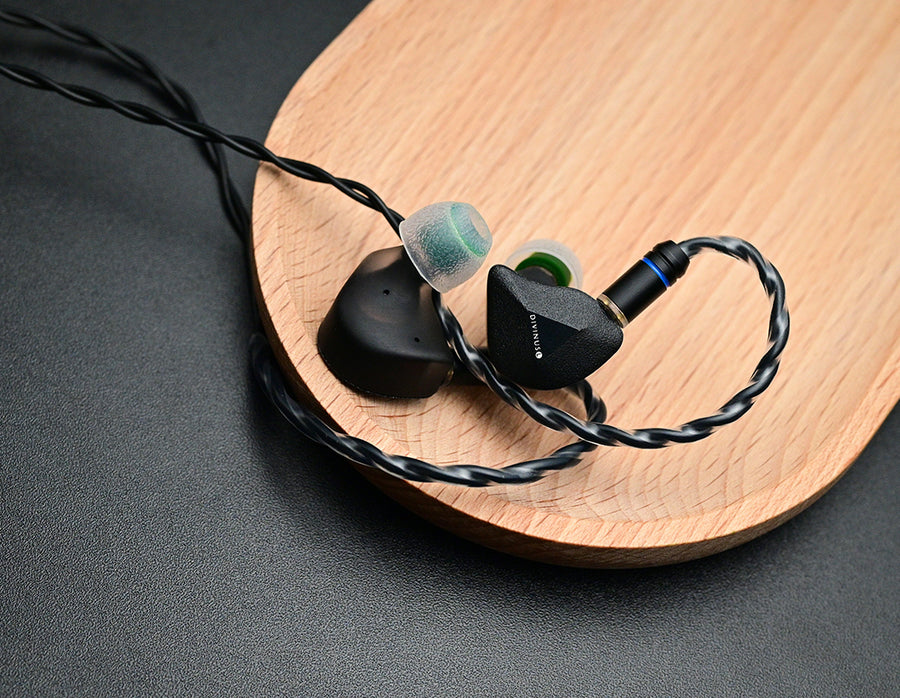 Smooth Operator
Tangzu's first attempt at a hybrid. The major drawback of the Fudu is the stock cable which further takes away the air from the highs. Any other after market cable would do better. The provided tips are very good, both Divinus as well asTang Sancai. There is a screen just below the nozzle which according to me prevents the DD from moving air properly. A few perforations does the trick. It also opens up the highs to an extent. It has a decent note weight with a slightly warmish presentation.The lows have enough slam and quantity (though quality could have been better) and unobtrusive and fatigue free highs with reasonably well balanced mids.
Thank you so much for taking the time to leave us this amazing review.
Product title
Vendor
Rs. 19.99 | Rs. 24.99
Product title
Vendor
Rs. 19.99 | Rs. 24.99
Product title
Vendor
Rs. 19.99 | Rs. 24.99
Product title
Vendor
Rs. 19.99 | Rs. 24.99