Promoting Traditional Chinese Culture - From Appearance to Sound Quality
Product Name
Princess CHANG LE Earbuds
Driver Configuration
6mm Dynamic Driver Unit
Total Harmonic Distortion
<0.5%
Sensitivity
95.5dB+1dB (1kHz)
Left-Right Balance
1dB (1kHz)
Frequency Range
20Hz-20kHz
Cable Material
Oxygen-Free Copper Silver-Plated Wire
What will you get
1x Princess Changle Earbuds
3x Silicone Ear Tips (Balanced)
3x Silicone Ear Tips (Low-Frequency)
1x Earphone Case
1 YEAR WARRANTY
Don't worry, TANGZU Princess CHANG Le Earbuds comes with a 1 Year warranty against manufacturing defects. We guarantee that every product on Concept Kart is genuine and backed by the Manufacturer's warranty.
Read more about Concept Kart's warranty policy.
FREE SHIPPING ON ALL PREPAID ORDERS
We usually ship orders on same day if ordered before 2 pm or within 24 hours if ordered later (except on holidays/sunday, where processing times may be higher) from one of our domestic warehouses based out of Delhi. It normally takes around 1 to 5 business days for delivery. We use premium service partners such as Blue dart, DTDC and Delivery for faster and reliable service. A tracking number will be provided upon shipment.
In very rare cases when order is not received after 10 business days of shipment (extended by number of days when the govt. Restricts movement of goods due to factors such as coronavirus pandemic), please contact us and we will provide you a refund.
6MM MICRO DYNAMIC DRIVER UNIT
Princess Changle has embraced a 6mm micro dynamic driver unit, specifically calibrated for professional use, to provide an authentic and well-balanced sound experience with precise sound imaging. The unit excels in extending the three frequency ranges naturally and exhibits exceptional transient response and resolution.
EXQUISITE ALUMINUM ALLOY CNC ENGRAVED HOUSING
Princess Changle showcases a precisely designed aluminum alloy housing, skillfully engraved using advanced 4-axis CNC technology. The housing undergoes a series of rigorously treatments including polishing, deburring, and anodization, resulting in a durable and stunning exterior. With its lightweight construction, Princess Changle ensures a comfortable and enjoyable wearing experience.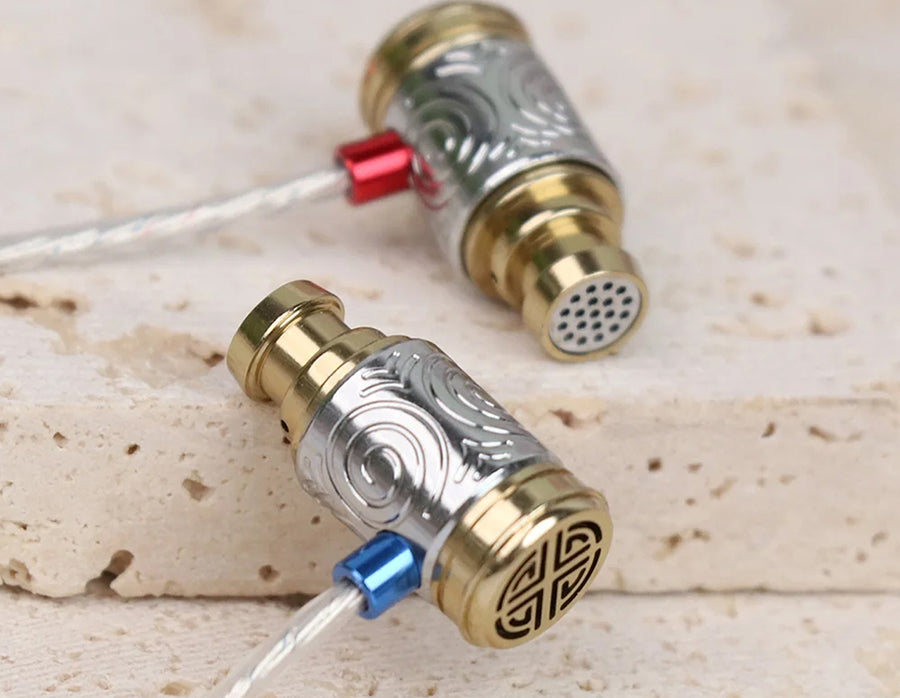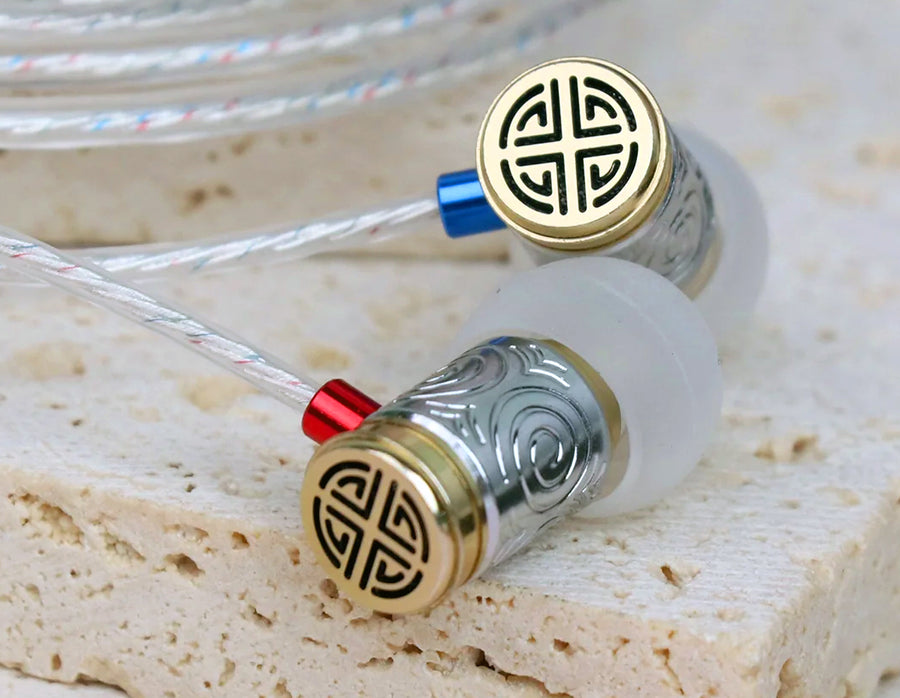 SEMI-OPEN ACOUSTIC TUNING
The Earbuds features a semi-open architecture in its rear cavity, enabling precise control of airflow between the cavity and the eardrum. This design effectively alleviates ear pressure and eliminates the formation of a confined space that could distort the diaphragm, resulting in a transparent and expansive soundstage. As a result, Princess Changle faithfully reproduces audio with unparalleled authenticity.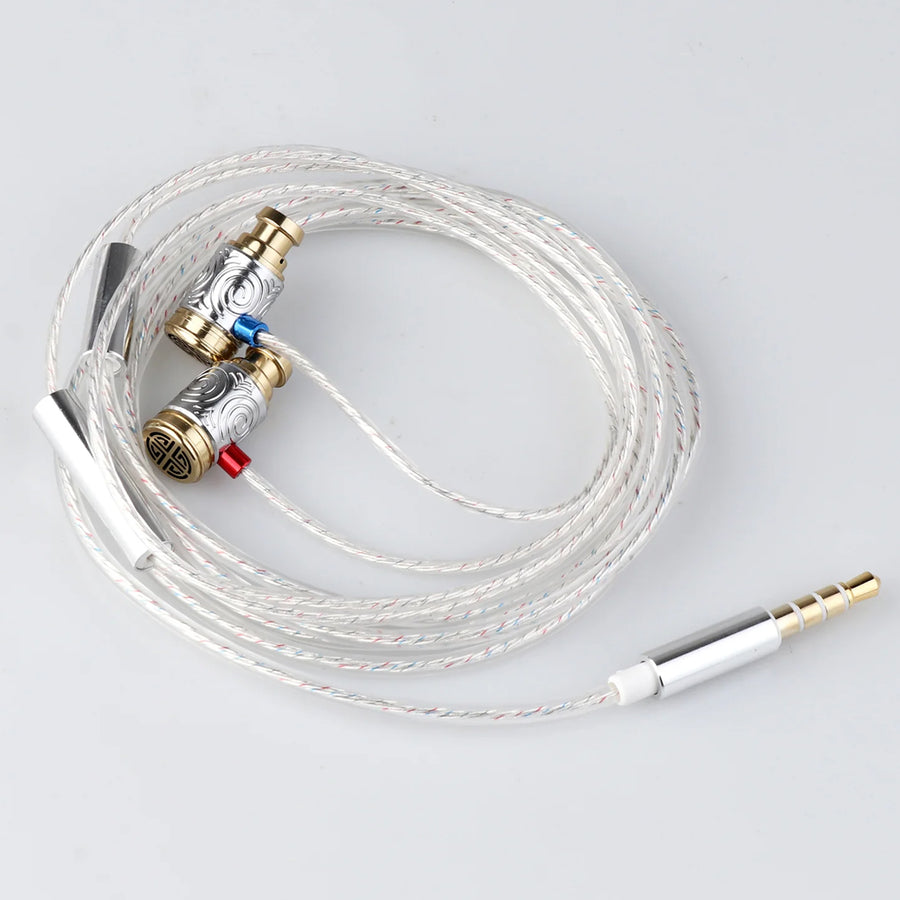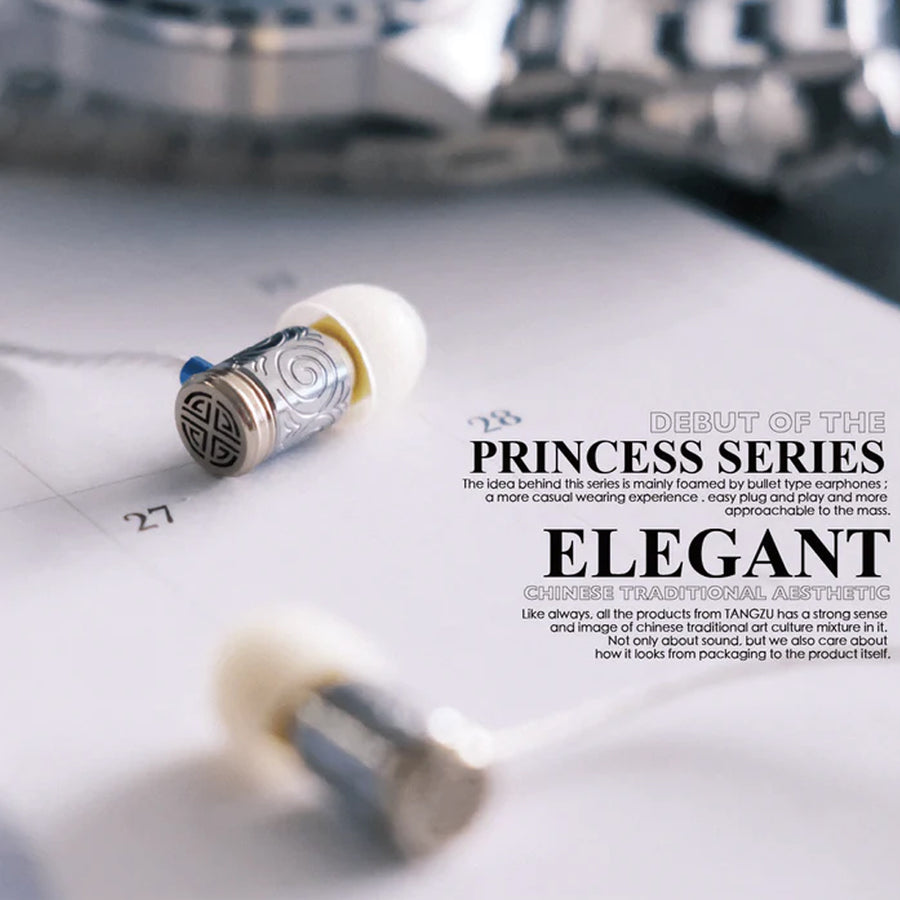 PREMIUM-GRADE OXYGEN-FREE COPPER SILVER-PLATED WIRE
Princess Changle Earphone cable uses high-purity 4N oxygen-free copper silver-plated wire, encased in a transparent PVC soft rubber sheath. This configuration ensures swift signal transmission, effectively minimizing distortion or loss, and preserving the essence of the audio. The cable itself is supple, long-lasting, and conveniently compact for storage purposes.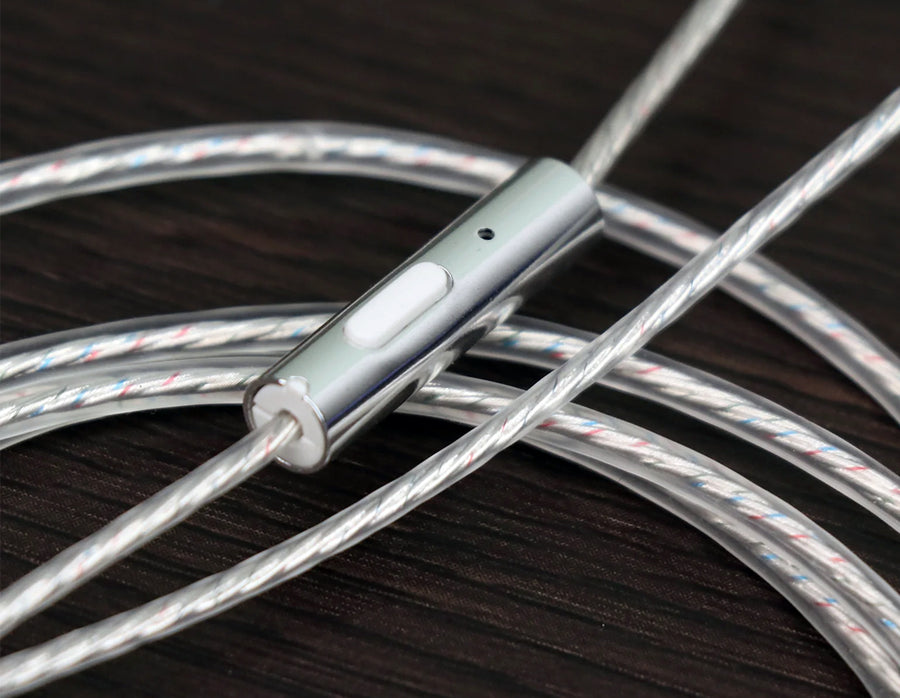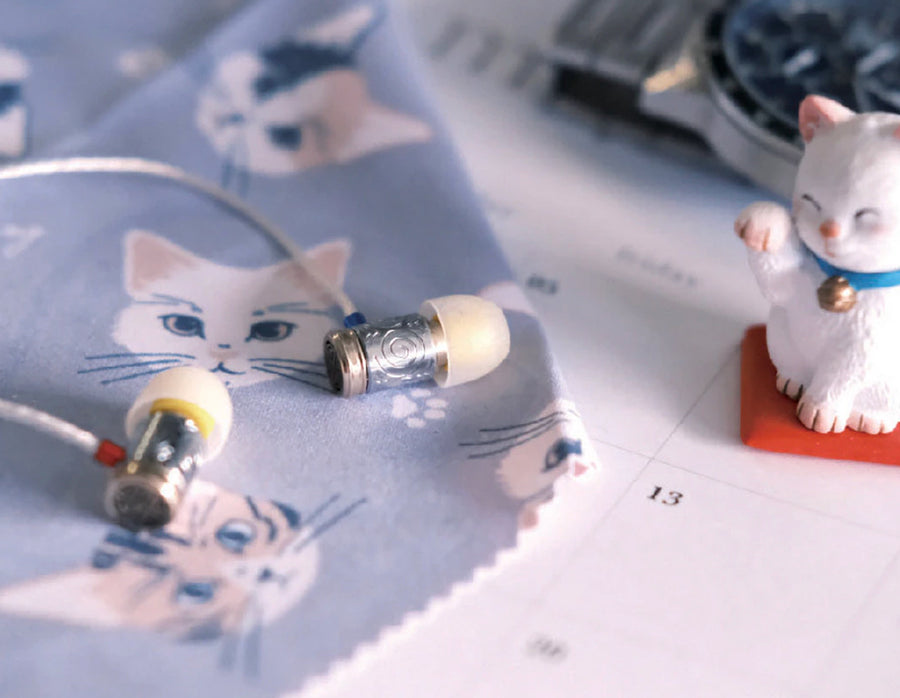 IN-LINE CONTROL FUNCTION
Princess Changle exceeds being a mere Hi-Fi earphone and transforms into a versatile and functional accessory. It features an in-line control function, allowing the user with convenient commands:
1. Single click: Play/Pause
2. Double click: Skip to the next song
3. Triple click: Return to the previous song
4. Long press: Activate Siri

SLEEK AND STYLISH BULLET-INSPIRED DESIGN
Princess Changle exhibit a warm and inviting aura, captivating the hearts of many. Its avant-garde bullet-shaped design amplifies Princess Changle's allure, enhanced by exquisitely engraved auspicious cloud motifs, epitomizing a remarkable blend of elegance and approachability.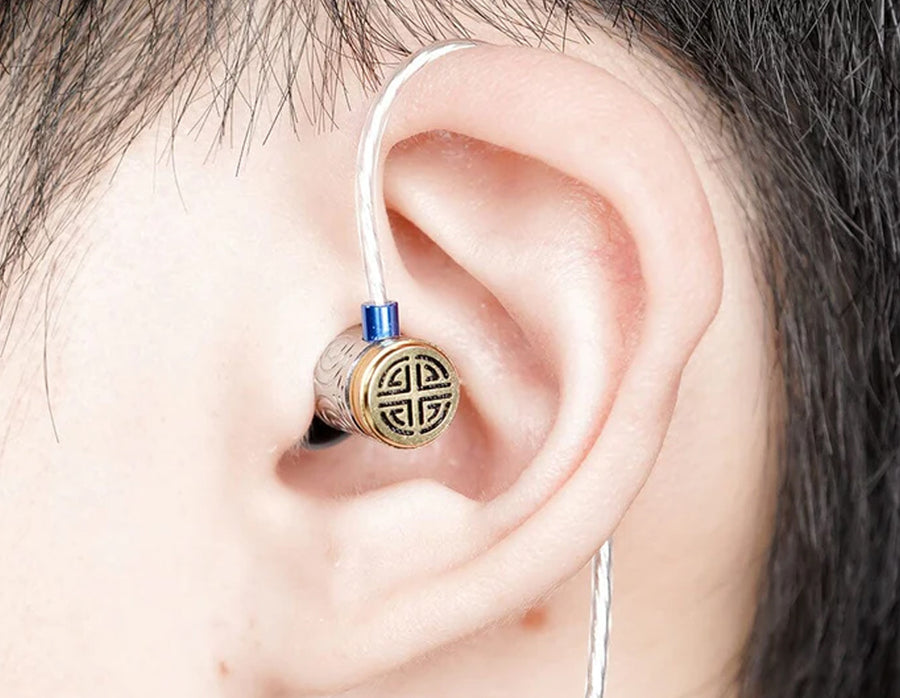 COMPACT & LIGHTWEIGHT
Exquisitely crafted with a small yet refined design, Princess Changle is a lightweight and convenient companion ideal for leisure, travel, and driving. Its compact body ensures comfortable wearing, whether sitting or lying down, guaranteeing a seamless experience. With plug-and-play functionality, Earphone can be effortlessly used anytime and anywhere, offering unmatched portability and comfort.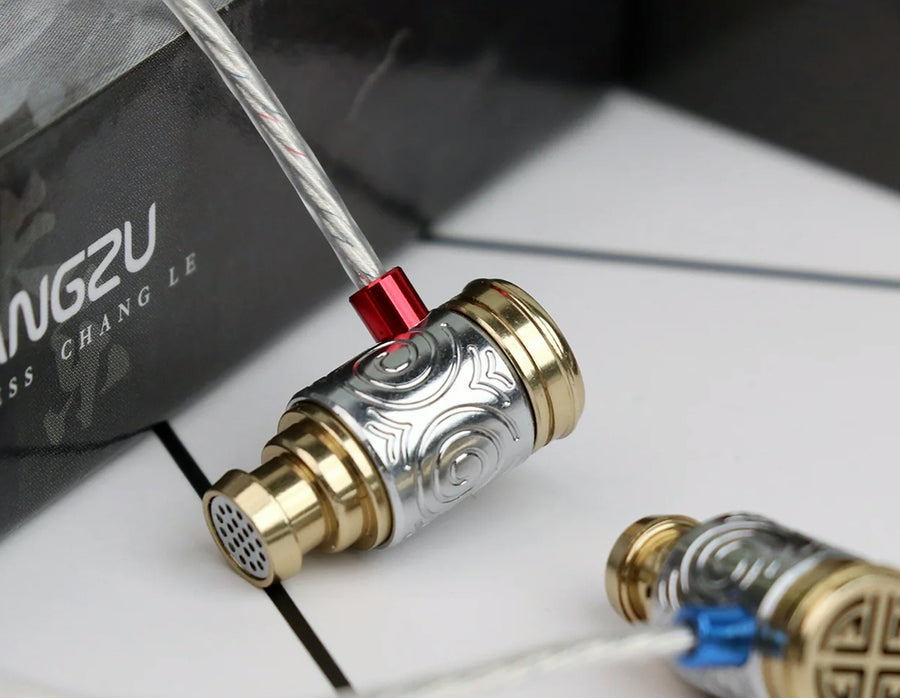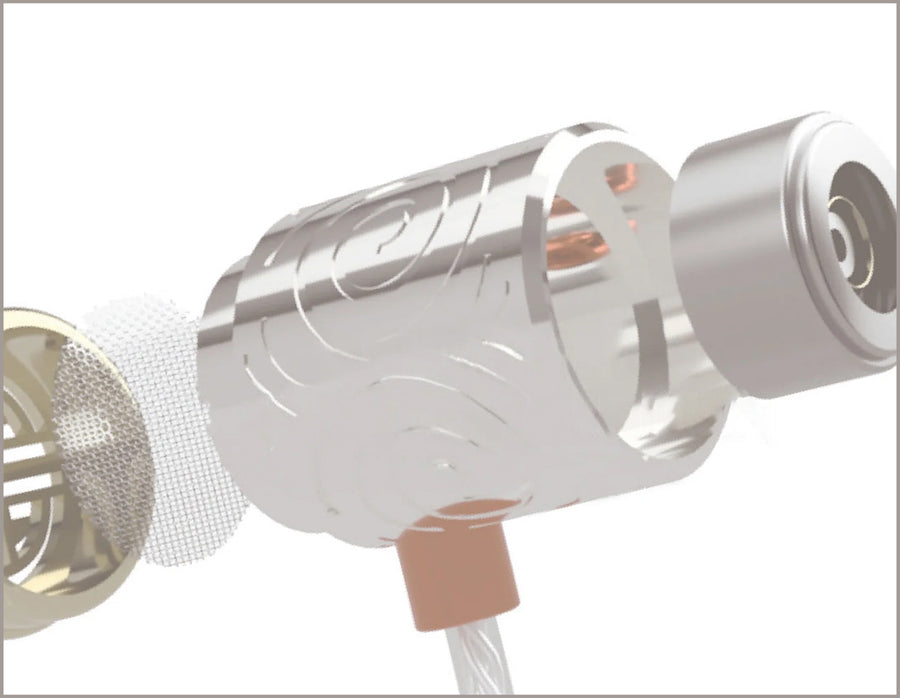 Product title
Vendor
Rs. 19.99 | Rs. 24.99
Product title
Vendor
Rs. 19.99 | Rs. 24.99
Product title
Vendor
Rs. 19.99 | Rs. 24.99
Product title
Vendor
Rs. 19.99 | Rs. 24.99