EXPERIENCE NATURAL SOUND, CRAFTED TO PERFECTION
Product Name
Tanchjim Tanya Wired IEM
Frequency Response
20 Hz - 42kHz
Wired Connectivity
3.5mm Gold Plated
Cable Length
1.25m Magnetic Free Copper Wire
Cable Type
4N Litz Oxygen Free Copper
What will you get:
1x Tanchjim Tanya IEM
1x Carrying Pouch
6x Pair Eartips
1 YEAR WARRANTY
Don't worry, Tanchjim Tanya Wired IEM comes with a 1 Year warranty against manufacturing defects. We guarantee that every product on Concept Kart is genuine and backed by the Manufacturer's warranty.
Read more about Concept Kart's warranty policy.
FREE SHIPPING ON ALL PREPAID ORDERS
We usually ship orders on same day if ordered before 2 pm or within 24 hours if ordered later (except on holidays/sunday, where processing times may be higher) from one of our domestic warehouses based out of Delhi. It normally takes around 1 to 5 business days for delivery. We use premium service partners such as Blue dart, DTDC and Delivery for faster and reliable service. A tracking number will be provided upon shipment.
In very rare cases when order is not received after 10 business days of shipment (extended by number of days when the govt. Restricts movement of goods due to factors such as coronavirus pandemic), please contact us and we will provide you a refund.
POWERFUL MICRO DYNAMIC DRIVER WITH EXCELLENT SOUND QUALITY CONTROL
The Tanchjim Tanya houses 7mm micro dynamic driver unit, delivering a natural and smooth sound quality. The earphones are equipped with a brass resonance suppression ring located at the rear cavity, which effectively eliminates unwanted resonance, resulting in improved sound definition and an expanded soundstage. the Tanya delivers superior sound quality and excellent control over a wide range of frequencies.
EXQUISITE CRAFTSMANSHIP
Tanchjim has always built its products with ultimate precision and excellent craftsmanship, using only the finest materials available to create their products. This dedication to quality is evident even in their budget-friendly Tanya earbuds, which feature anode-sandblasted ear shells made from aviation-grade aluminum alloy and a durable inner cavity crafted from titanium-alloy material, complete with anti-dust mesh for optimal performance. To ensure a close fit and optimal acoustics, Tanchjim has employed an integrated holding process using customized soft TPE and hard ABS materials, carefully designed to meet the requirements of the acoustic cavity, driver, and brass resonance suppression ring.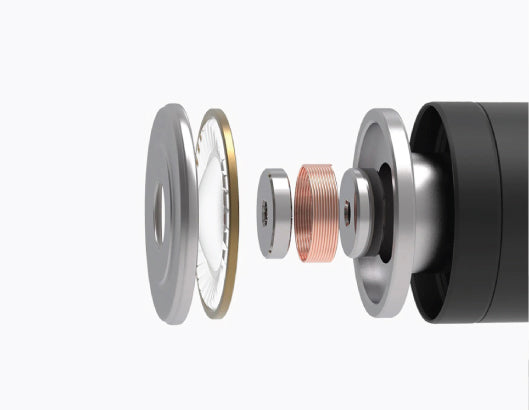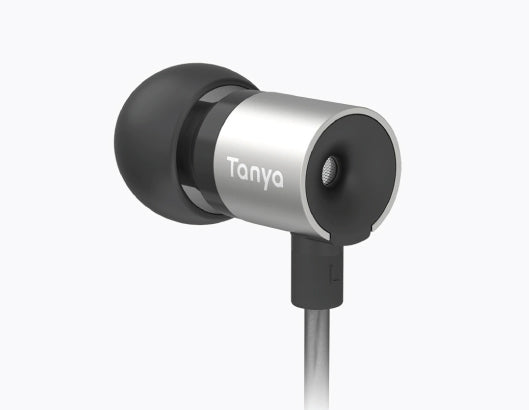 NEWLY-DESIGNED ACOUSTIC ARCHITECTURE
The Tanchjim Tanya utilizes a newly designed acoustic architecture, which has undergone rigorous testing using Finite Element Analysis (FEA) and numerous simulations for the cavity structure, driver structure, diaphragm texture, materials, coil, and magnet. This meticulous testing process ensures that the Tanya offers outstanding performance while maintaining a robust build quality.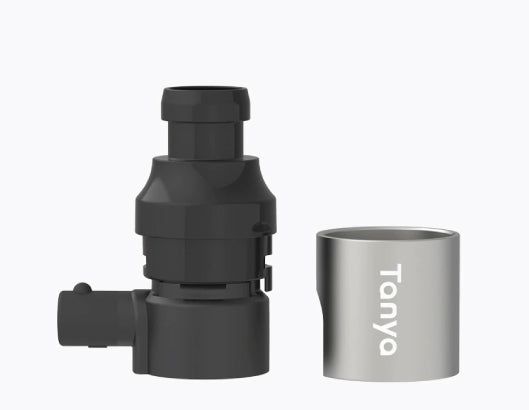 HIGH-QUALITY OFC CABLE WITH IN-LINE MIC:
Tanchjim Tanya comes with a high-quality cable made of 4N oxygen-free copper and featuring a Kevlar Shaft core and Litz structure. This cable is not only soft and durable but also provides excellent efficiency for current transmission. Additionally, buyers have the option to purchase the Tanya with an in-line microphone, which is perfect for everyday use. The microphone includes a button for controlling media playback.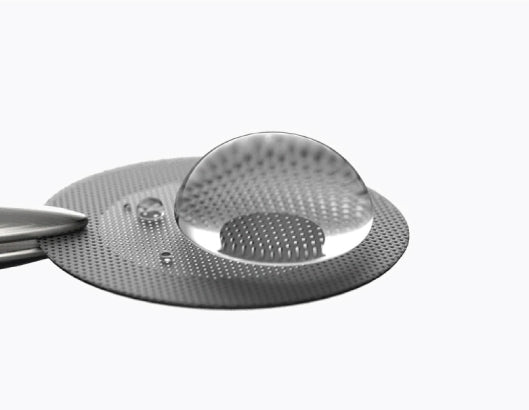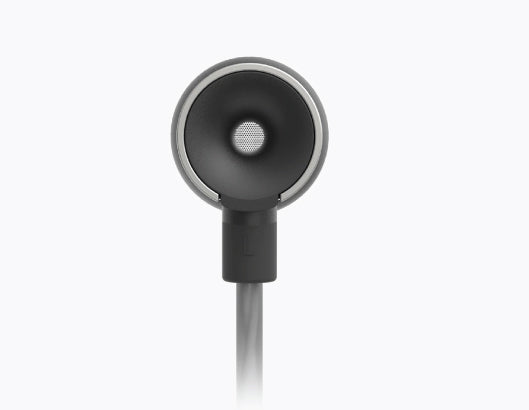 SMALL & LIGHT-WEIGHT
Tanchjim Tanya boasts a sleek bullet-shaped design that is both compact and lightweight. Weighing less than 15 grams, these earbuds offer a supremely comfortable and effortless fit.
Product title
Vendor
Rs. 19.99 | Rs. 24.99
Product title
Vendor
Rs. 19.99 | Rs. 24.99
Product title
Vendor
Rs. 19.99 | Rs. 24.99
Product title
Vendor
Rs. 19.99 | Rs. 24.99