POCKETABLE HIGH-RES AUDIO DAC/AMP
Headphone Port
3.5mm SE / 4.4mm Bal
Frequency Response
6hz-85Khz
Background Noise
1.3uV (BAL) / 1.1uV (UNBAL)
Dynamic-Range / BAL
132dB
THD+N
0.00017% (BAL) / 0.00019% (UNBAL)
UNBAL
127dB (AES17 20Khz, Awt)
Output Power
4Vrms (BAL High), 2Vrms (BAL Low) / 2Vrms (UNBAL High), 1Vrms (UNBAL Low)
What will you get:
1x TANCHJIM - SPACE Portable DAC Headphone Amplifier
1x OTG Cable
1 YEAR WARRANTY
Don't worry, TANCHJIM - SPACE Portable DAC Headphone Amplifier comes with a 1 Year warranty against manufacturing defects. We guarantee that every product on Concept Kart is genuine and backed by the Manufacturer's warranty.
Read more about Concept Kart's warranty policy.
FREE SHIPPING ON ALL PREPAID ORDERS
We usually ship orders on same day if ordered before 2 pm or within 24 hours if ordered later (except on holidays/sunday, where processing times may be higher) from one of our domestic warehouses based out of Delhi. It normally takes around 1 to 5 business days for delivery. We use premium service partners such as Blue dart, DTDC and Delivery for faster and reliable service. A tracking number will be provided upon shipment.
In very rare cases when order is not received after 10 business days of shipment (extended by number of days when the govt. Restricts movement of goods due to factors such as coronavirus pandemic), please contact us and we will provide you a support.
DUAL HIGH-PERFORMANCE CS43131 DAC CHIPS
By equipping the Space with dual CS43131 DAC chips, Tanchjim has ensured that the device is capable of delivering high-quality audio performance. The dual DAC design provides improved channel separation and a wider soundstage, resulting in a more immersive listening experience.
POWERFUL OUTPUT PORTS
The 3.5mm single-ended output is a standard headphone jack that can be used with a wide range of headphones and earphones. The 4.4mm balanced output is designed for use with high-end headphones that require a balanced connection to achieve optimal performance.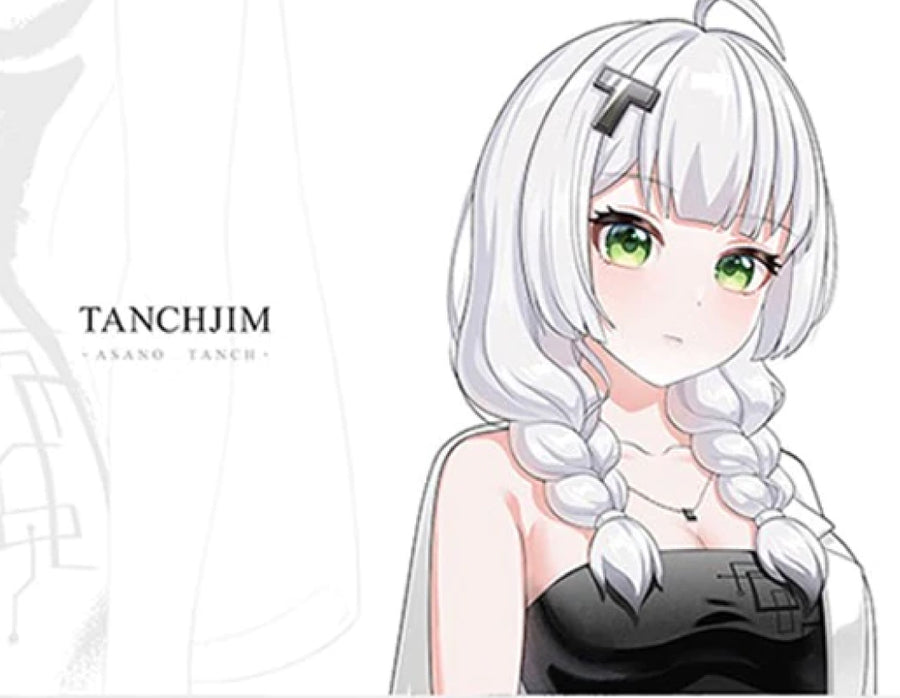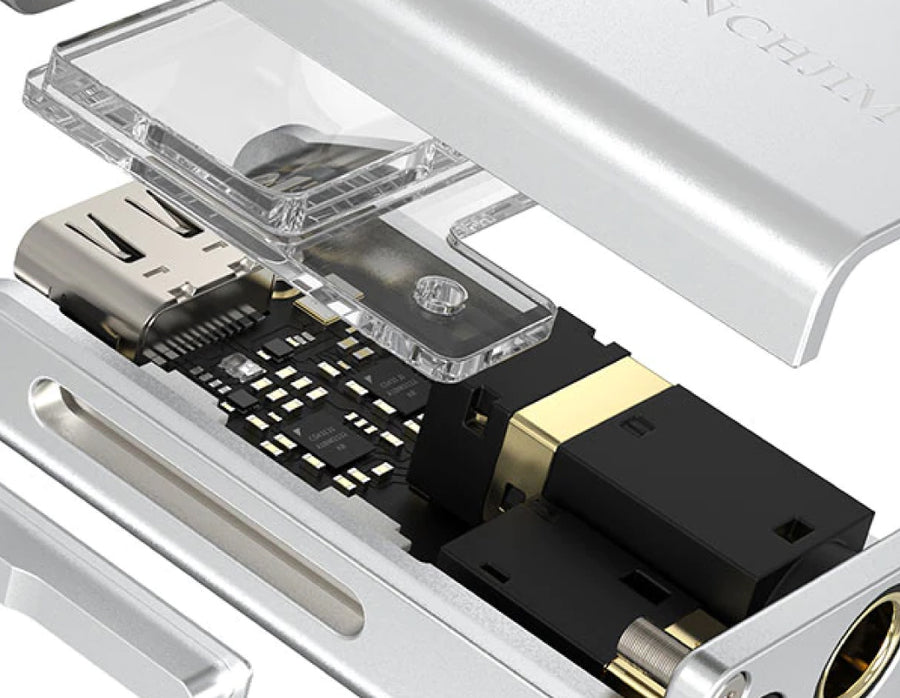 INTERCHANGEABLE CABLE
The Tanchjim Space portable music player adopts a USB Type-C port for its main body to support connectivity with various devices. This allows users to connect the device to Android devices, iOS devices, and PCs for decoding audio. To connect the Tanchjim Space to different devices, users need to replace the OTG cable. The standard OTG cable that comes with the device is a high-quality Type-C cable, but a Lightning OTG cable must be purchased separately to connect to iOS devices.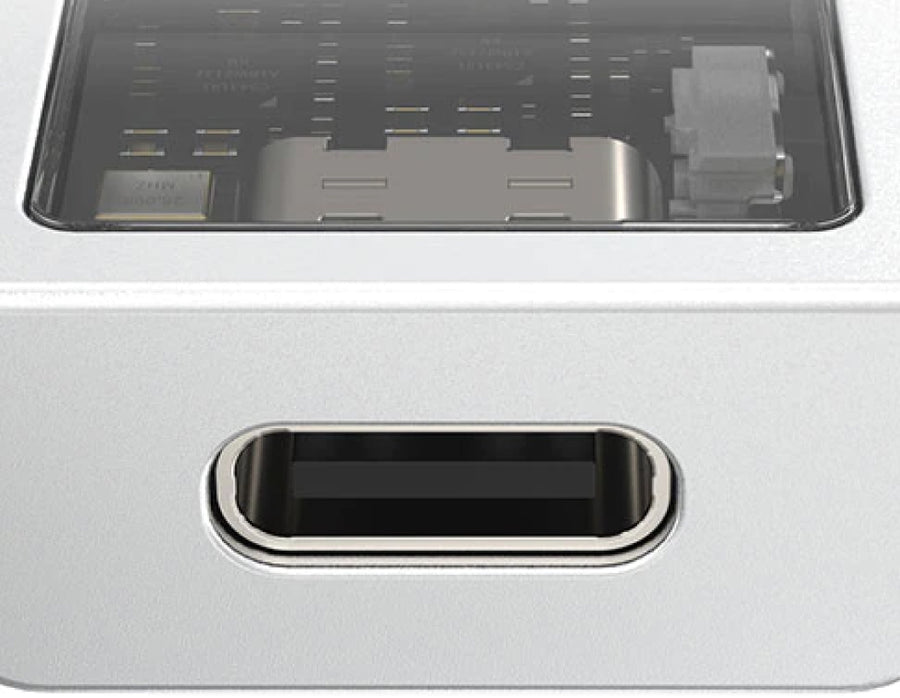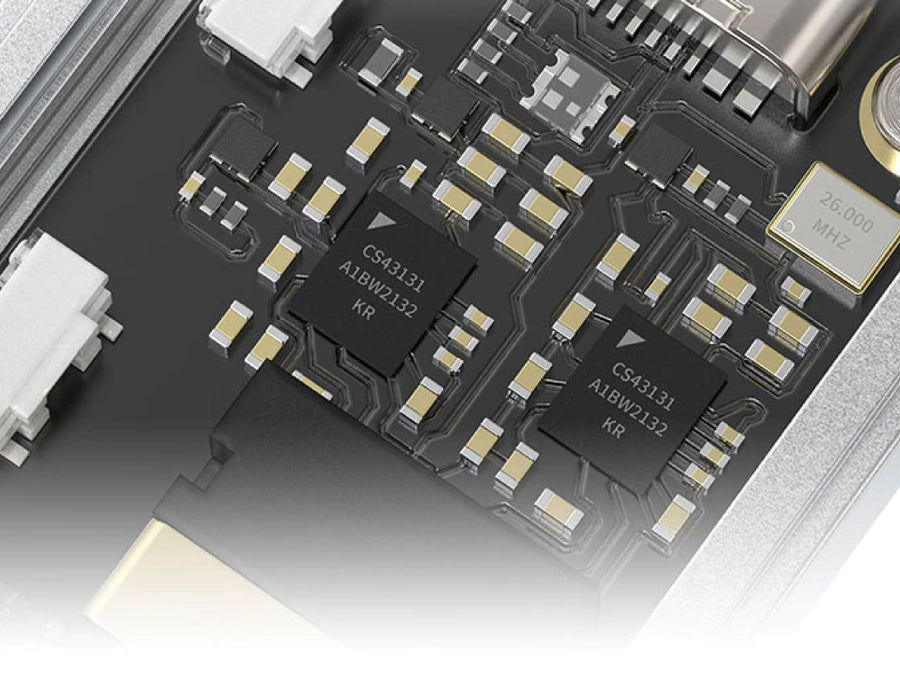 SOUND QUALITY AND PERFORMANCE
A premium dual-DAC arrangement housing two CS43131 DAC chips, audio equipment manufacturers can provide even better sound quality and performance. The dual-DAC arrangement provides improved channel separation, wider soundstage, and greater detail in the audio signal.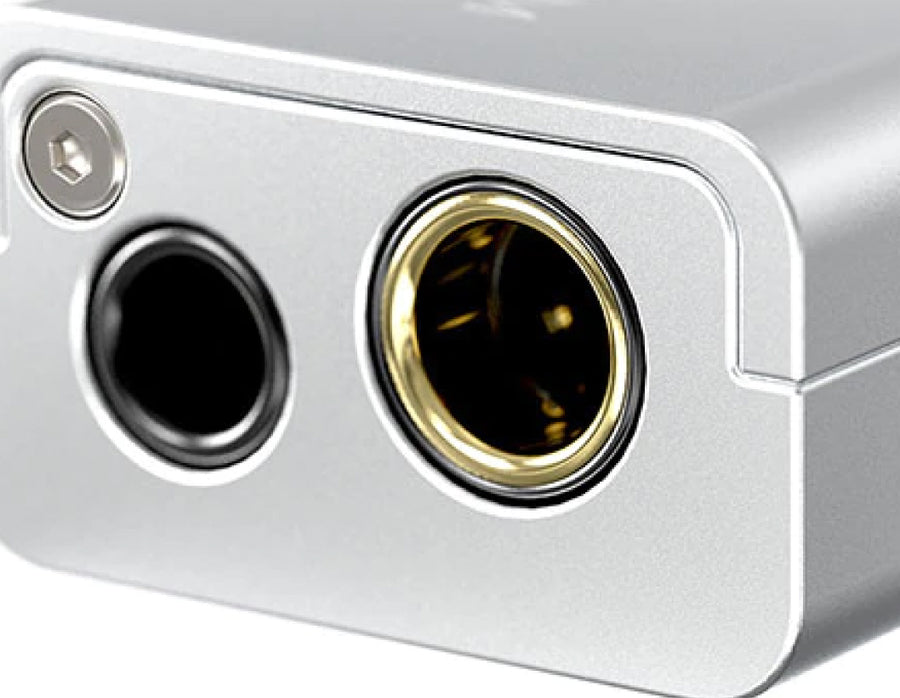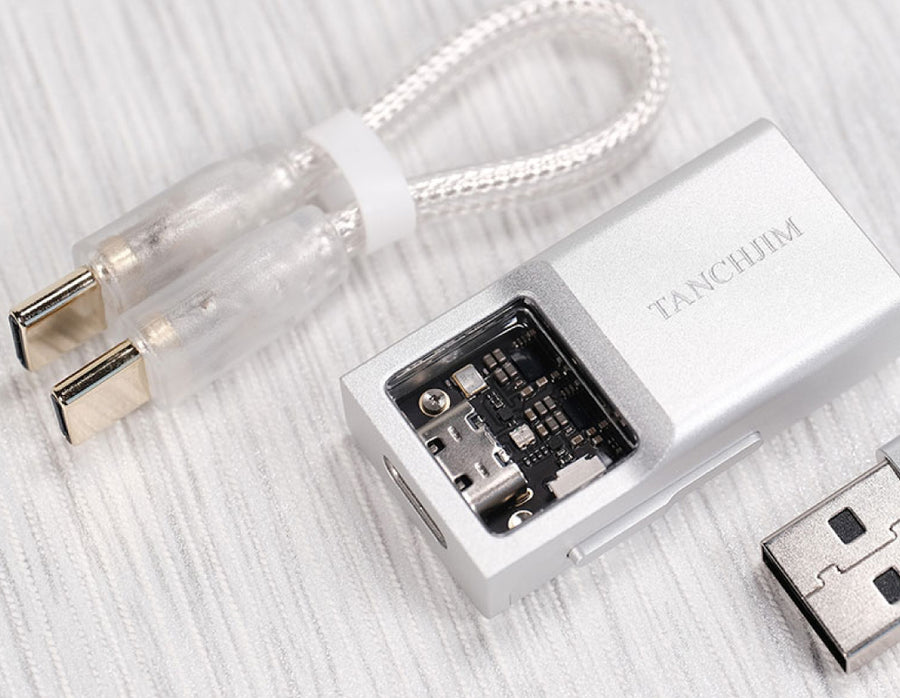 PREMIUM QUALITY LIGHTWEIGHT DAC
Its precisely machined CNC-milled aviation-grade aluminum alloy chassis. This material is lightweight, durable, and provides excellent shielding against electromagnetic interference, ensuring that the audio signal remains clean and free of distortion. The Tanchjim Space also features a top cover with a glass window that allows you to see the internal audio circuitry.
HIGH QUALITY CABLE
The Tanchjim Space portable music player features a digital signal transmission cable and a power supply cable that are both independently shielded by a copper silver-plated shielding layer in their structure. The copper silver-plated shielding layer provides a barrier against external interference, preventing it from affecting the audio signal, resulting in a cleaner and more precise sound.
Add a heading
Add content using the options to the left
Product title
Vendor
₹ 19.99 | ₹ 24.99
Product title
Vendor
₹ 19.99 | ₹ 24.99
Product title
Vendor
₹ 19.99 | ₹ 24.99
Product title
Vendor
₹ 19.99 | ₹ 24.99
<! -- Mezereon Configuration -->