Take Your Music Wireless with High-Quality Sound & Long Battery Life!!
Product Name
Sony WH-CH520 Wireless Headphone
Frequency Response
20 Hz–20,000 Hz (44.1 KHz Sampling)
Bluetooth Frequency Response
2.4GHz Band (2.4000GHz-2.4835GHz)
Wireless Connectivity
Bluetooth V5.2
Profile
A2DP, AVRCP, HFP, HSP
Supported Audio Formats
SBC, AAC
Supported Content Protection
SCMS-T
Battery Life (Continuous Communication Time)
Max. 40 Hrs
Battery Life (Waiting Time)
Max. 200 Hrs
Battery Charge Time
Approx. 3 Hrs
Battery Charge Method
USB (Type-C)
Wearing Style
Supra Aural
What will you get
1x Sony WH-CH520 Wireless Headphones
1x USB Type-C Cable
1x Reference Guide
1 YEAR WARRANTY
Don't worry, Sony WH-CH520 Wireless Headphone comes with a 1 Year Warranty against manufacturing defects on this product. All warranty claims in India are handled by Sony, an Authorized Service Partner.
Read more Nearest Service Center.
Website:
Repair & Warranty
Contact No:
1800 103 7799
FREE SHIPPING ON ALL PREPAID ORDERS
We usually ship orders on same day if ordered before 2 pm or within 24 hours if ordered later (except on holidays/sunday, where processing times may be higher) from one of our domestic warehouses based out of Delhi. It normally takes around 1 to 5 business days for delivery. We use premium service partners such as Blue dart, DTDC and Delivery for faster and reliable service. A tracking number will be provided upon shipment.
In very rare cases when order is not received after 10 business days of shipment (extended by number of days when the govt. Restricts movement of goods due to factors such as coronavirus pandemic), please contact us and we will provide you a refund.
IMPRESSIVE SOUND QUALITY AND PERSONALIZATION
Experience the excellence of Sony's audio legacy, with sound performance that transcends expectations. Tailor your audio encounters using the Sony| Headphones Connect app's presets and EQ customization, while the Digital Sound Enhancement Engine (DSEE) restores compressed audio to its authentic brilliance, ensuring unparalleled sound clarity and depth. The Sony WH-CH520 sounds incredible and will make your move at every beat.
UNFORGETTABLE MOVIE MAGIC WITH 360 SPATIAL SOUND PERSONALIZATION
Imagine feeling like you're inside your favorite movie, surrounded by exciting sounds from all directions. With these headphones, BRAVIA XR™ technology, and the special Sony WLA-NS7 wireless transmitter, it's possible! Here's the magic part: there's an app called Sony | 360 Spatial Sound Personalizer. It looks at your ears to understand how you hear things. When you use these headphones with a BRAVIA XR™ TV and the special transmitter, something amazing happens. It's like you have speakers all around you, even though you can't see them. This is super cool when you watch movies with Dolby Atmos® sound. You'll feel like you're really in the movie, right where the action is happening. It's like a movie adventure you can hear and be a part of!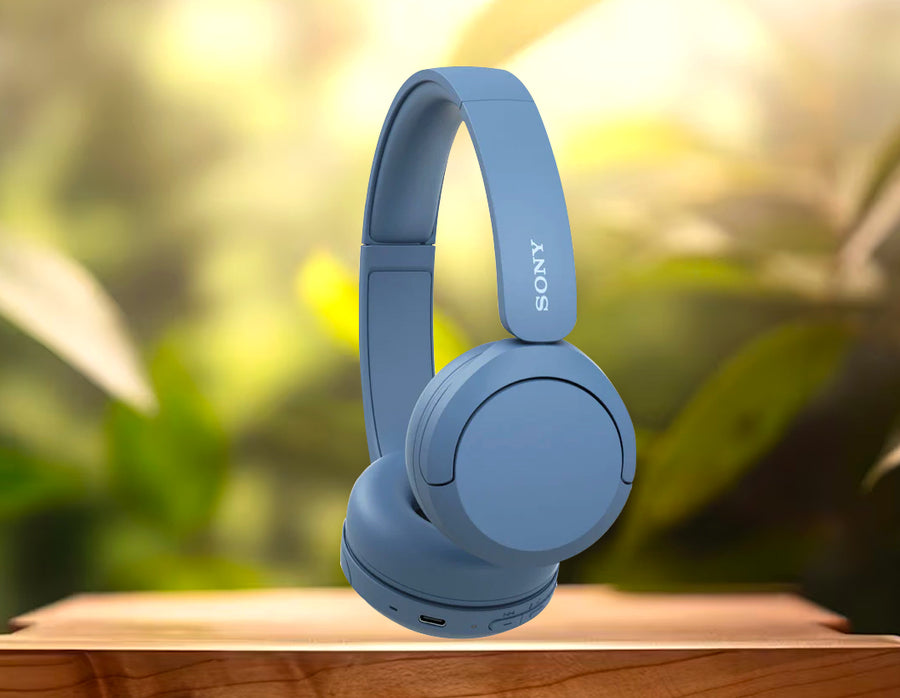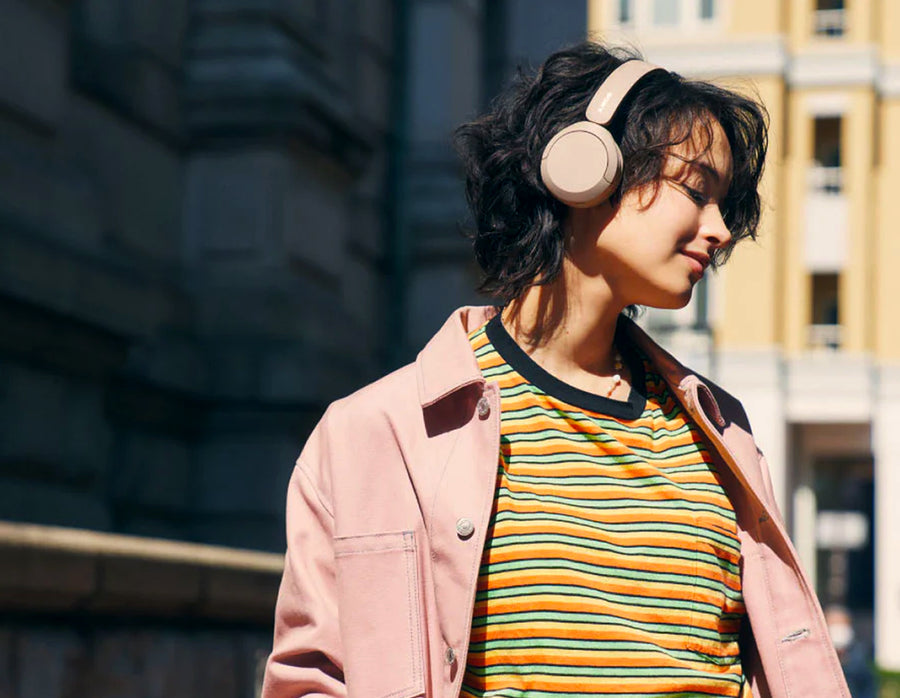 EXTENDED BATTERY LIFE FOR NONSTOP MUSIC ENJOYMENT
Experience up to 50 hours of continuous battery life, ensuring your music accompanies you from morning to night. For quick top-ups, a mere 3-minute rapid charge grants you an additional 1.5 hours of playtime, keeping the tunes flowing even when time is limited.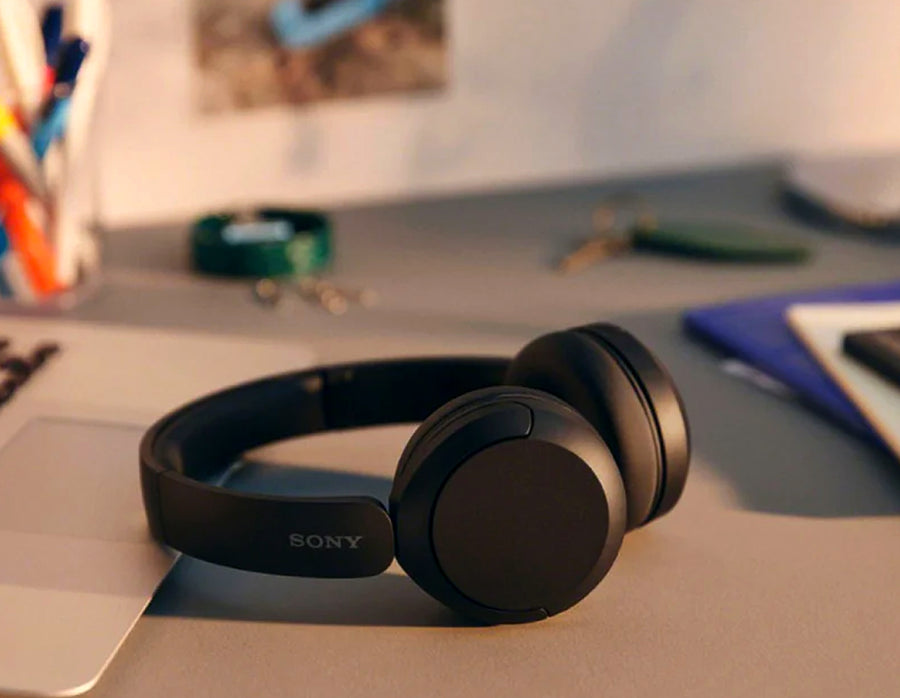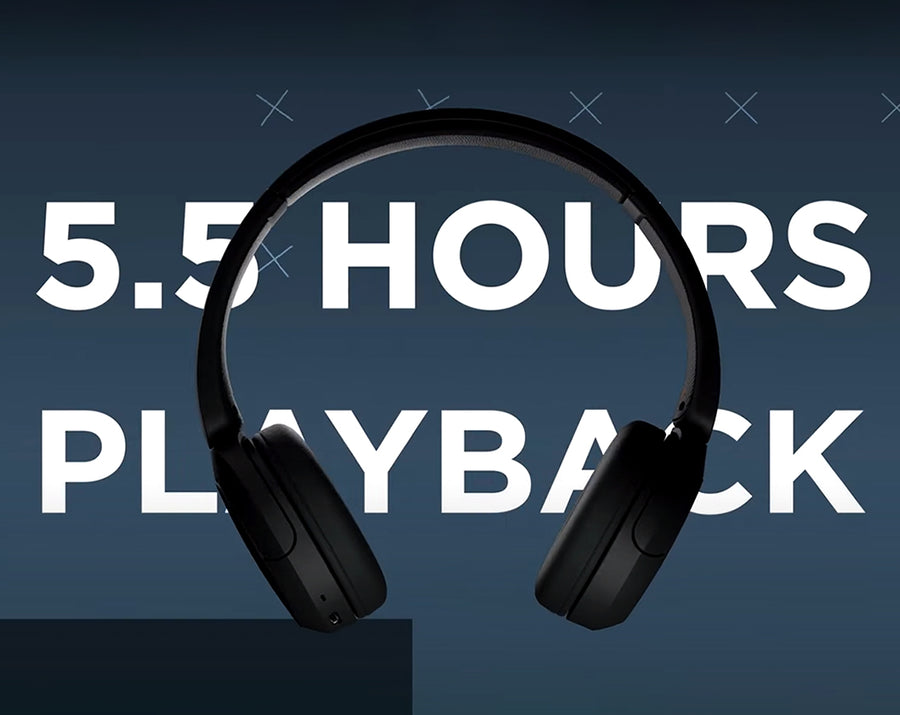 EFFORTLESS CONNECTIVITY AND USER-FRIENDLY CONTROLS
The Sony WH-CH520 wireless headphone brings convenience to the forefront with multipoint connectivity, allowing you to connect the headphones to two Bluetooth® devices simultaneously. When a call comes in, the headphones cleverly know which device is ringing and automatically connect to the right one. With a simple tap, you can quickly pair the WH-CH520 with your Android devices, and there's even a way to find where you last placed them.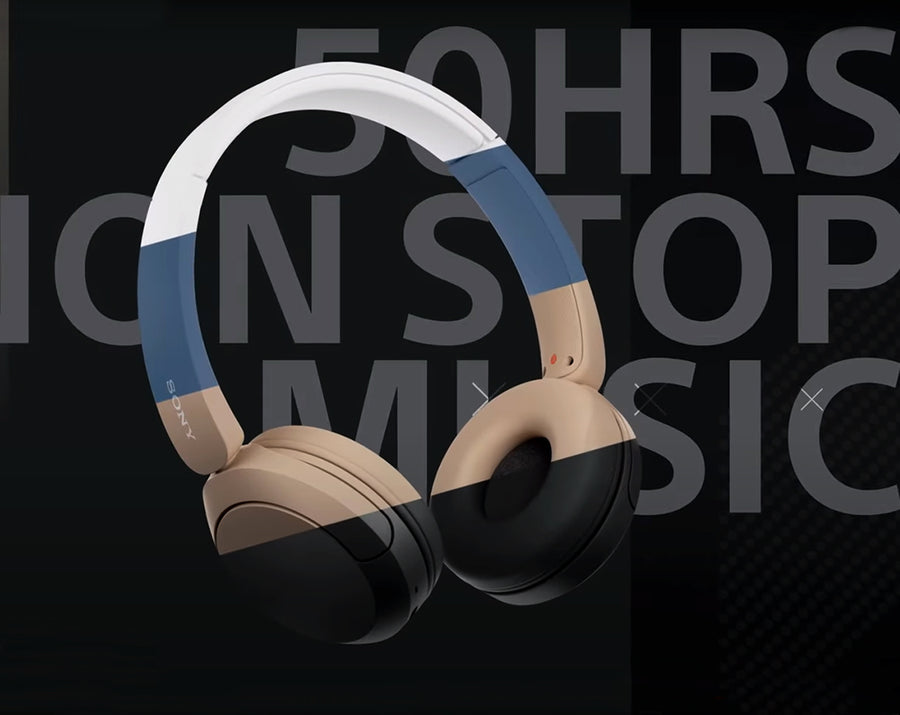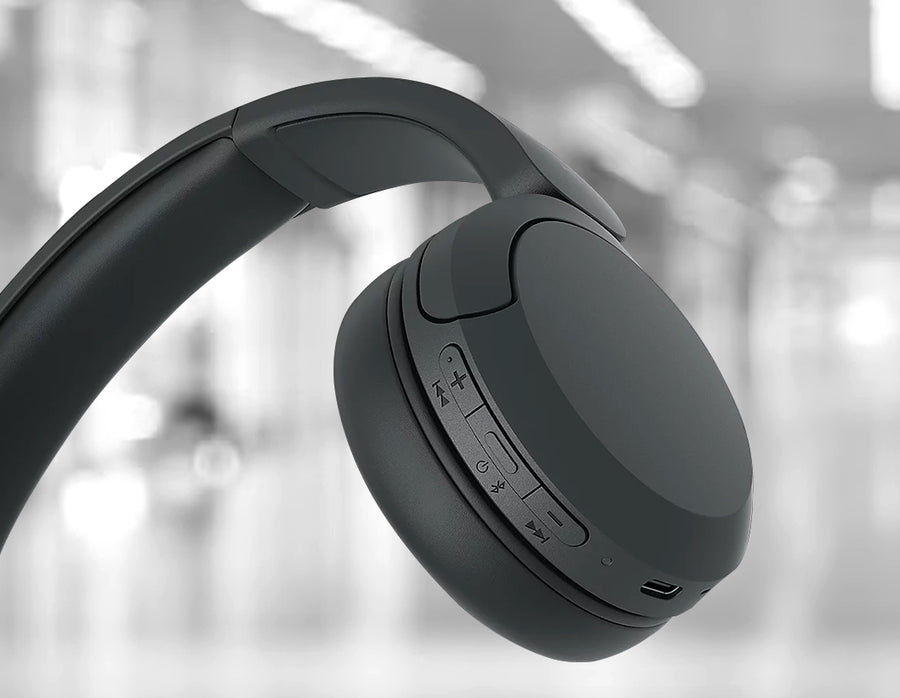 CLEAR COMMUNICATION WITH PREMIUM MICROPHONES
Equipped with top-notch built-in microphones and advanced noise suppression technology, the Sony WH-CH520 ensures your calls are crystal clear, even when there's background noise. This means you can easily have conversations in noisy places. Plus, you can answer calls effortlessly by simply pressing the buttons on the earcups—no need to dig your phone out of your pocket.
SEAMLESS CONNECTIVITY AND INTUITIVE CONTROLS FOR WINDOWS DEVICES
The Swift Pair feature makes it a breeze to connect your headphones to your Windows 11 or Windows 10 laptop, desktop PC, or tablet. When you're in pairing mode, a helpful guide pops up on nearby Windows 11 or Windows 10 devices. Making things even more convenient, a user-friendly set of buttons lets you manage your headphones with ease. You can play, pause, skip through tracks, and adjust the volume. There's even a voice button that lets you get assistance from Google or Siri without interrupting your activities, whether it's playing your favorite songs, texting, calling, finding quick answers, or managing your schedule and reminders.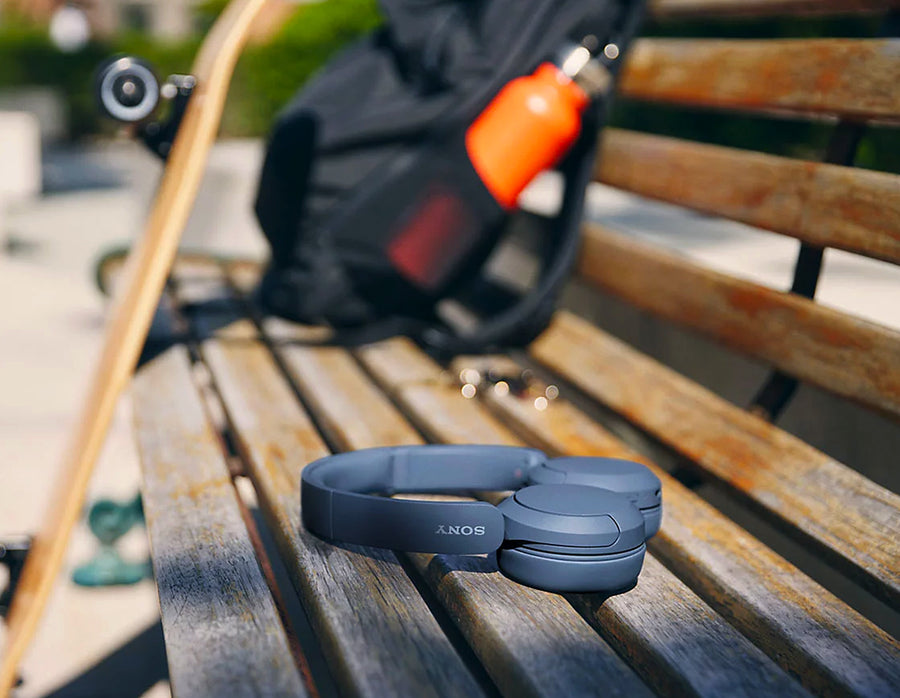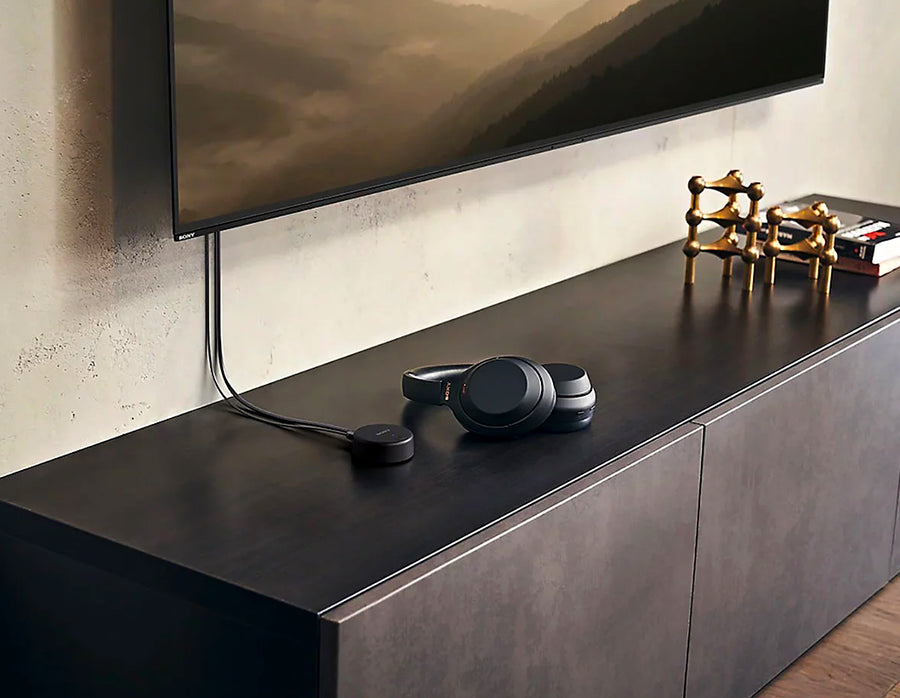 COMPACT AND LIGHTWEIGHT DESIGN
Sony WH-CH520 boasts a sleek, lightweight design and earcups that can swivel. Whether you're enjoying music, participating in online classes, or tackling tasks at home, these headphones guarantee not only exceptional sound performance but also a comfortable fit throughout the day.
Product title
Vendor
Rs. 19.99 | Rs. 24.99
Product title
Vendor
Rs. 19.99 | Rs. 24.99
Product title
Vendor
Rs. 19.99 | Rs. 24.99
Product title
Vendor
Rs. 19.99 | Rs. 24.99