Shipping & Delivery
IMPORTANT: Expect parcel delivery in Southern States delays due to Michung storm.
Free Shipping on Prepaid Orders
Same day dispatch, if ordered before 2:00 PM.
Order Placed before 2:00 PM will be shipped within 24 hrs. (Except Sunday and Holidays)
EXTRA SAVINGS & Rewards
Earn upto 5% of order value
With GST invoice, save up to 28% on business purchases
RETURN POLICY
10 Days Replacement Policy
All products are covered by 10 Day Replacement Guarantee. This product is eligible for a free replacement, in case you receive a damaged, defective or different item. Please keep the product in its original condition with all accessories & packaging for a successful return. We may contact you to assess the damage or defect before issuing a replacement. Accessories like cables and eartips are not backed up the manufacturer's warranty.

Please note that physical damage cases need to be brought to our notice within 24 hours.

WARRANTY
1 Year Manufacturer's Warranty
Sony WF-1000XM5: Where Silence Meets Superior Sound
Product Name
Sony WF1000XM5 True Wireless Earbuds
Frequency Response
220 Hz - 20,000 Hz (44.1 KHz Sampling) / 20 Hz - 40,000 Hz (LDAC 96 KHz Sampling 990 Kbps)
Bluetooth Profile
A2DP, AVRCP, HFP, HSP, TMAP, CSIP, MCP, VCP, CCP
Wireless Connectivity
Bluetooth Specification Version 5.3
Bluetooth Profile
A2DP, AVRCP, HFP, HSP, TMAP, CSIP, MCP, VCP, CCP
Bluetooth Supported Audio Format
SBC, AAC, LDAC, LC3
Bluetooth Supported Content Protection
SCMS-T
Battery Charge Time
Approx. 1.5 Hrs
Battery Charge Time (Charging Case)
Approx. 2 Hrs (USB Charging
Battery Charge Method
USB Charge / Wireless Charge (With Case)
Battery Life (Continuous Music Playback time)
Max. 8 Hrs (NC ON) / Max. 12 Hrs (NC OFF)
Battery Life (Continuous Communication Time)
Max. 6 Hrs (NC ON) / Max. 7 Hrs (NC OFF)
Waterproof
Yes (IPX4 Equivalent)
Frequency Range
12.4 GHz Band (2.4000 GHz - 2.4835 GHz)
What will you get
Sony WF-1000XM5
Charging Case
Noise Isolation Earbuds Tips
USB Cable
Reference Guide (New)
1 YEAR WARRANTY
Don't worry, Sony - WF-1000XM5 True Wireless Earbuds comes with a 1 Year warranty against manufacturing defects. We guarantee that every product on Concept Kart is genuine and backed by the Manufacturer's warranty.
Read more about Concept Kart's warranty policy.
FREE SHIPPING ON ALL PREPAID ORDERS
We usually ship orders on same day if ordered before 2 pm or within 24 hours if ordered later (except on holidays/sunday, where processing times may be higher) from one of our domestic warehouses based out of Delhi. It normally takes around 1 to 5 business days for delivery. We use premium service partners such as Blue dart, DTDC and Delivery for faster and reliable service. A tracking number will be provided upon shipment.
In very rare cases when order is not received after 10 business days of shipment (extended by number of days when the govt. Restricts movement of goods due to factors such as coronavirus pandemic), please contact us and we will provide you a support.
ADVANCED NOISE-CANCELING TECHNOLOGY AND CLEAR COMMUNICATION FEATURES
Sony has created a special Integrated Processor V2 that works together with the HD Noise Cancelling Processor QN2e. This combination of technologies uses six microphones in the earpieces to cancel out noise incredibly well. They also use Edge-AI to enhance music from streaming platforms in real-time. Plus, they've designed it to reduce wind noise and interference during calls, making communication clear even in windy conditions.
8.4MM DRIVER, NOISE CANCELLING PROCESSOR AND UPGRADED DIAPHRAGM
Experience top-notch sound quality with the specially designed 8.4mm Dynamic Driver X. This driver covers a wide range of sounds, making voices sound better and details stand out. The Sony WF-1000XM5 earbuds use advanced processors to process audio in high quality. This means the sound is clear and free from distortion. The earbuds are made with special materials that reduce distortion and deliver excellent sound.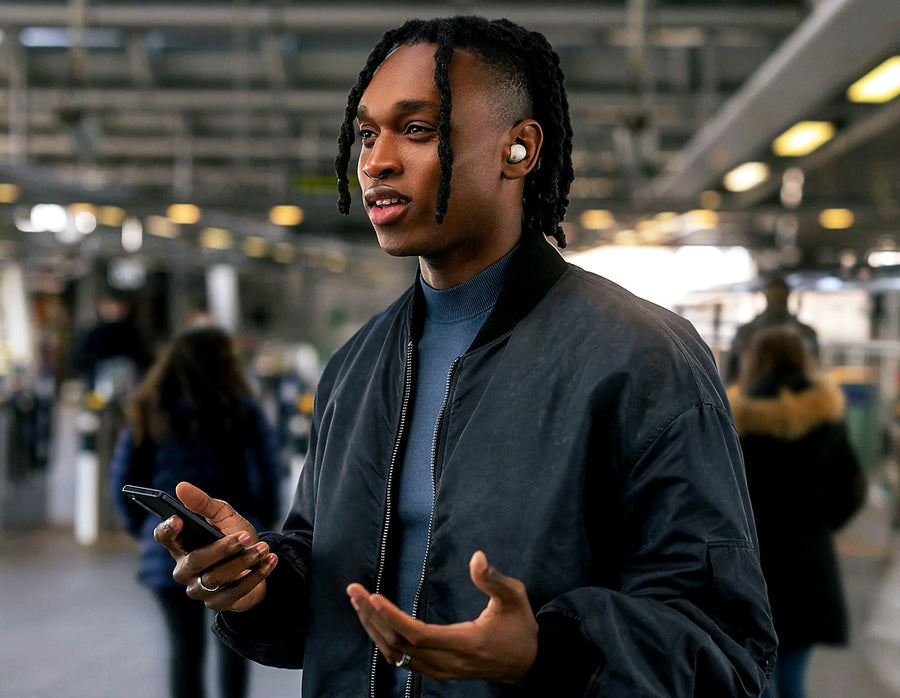 ENJOY INDUSTRY-LEADING NOISE CANCELLATION AND HI-RES LDAC CODEC SUPPORT
The Sony WF-1000XM5 earbuds feature cutting-edge technology for exceptional sound quality and the best wireless noise-cancelling performance available. They effectively reduce external noise across a wide range of frequencies, including low and high tones. You can adjust the noise-cancelling settings in real-time to enhance performance in specific environments, especially noisy places like airplanes or trains. Additionally, these earbuds support High-Resolution Audio Wireless through LDAC, a leading audio coding technology. LDAC enables the transmission of three times more data than standard Bluetooth audio, delivering unmatched High-Resolution Audio quality that closely replicates the original studio recording.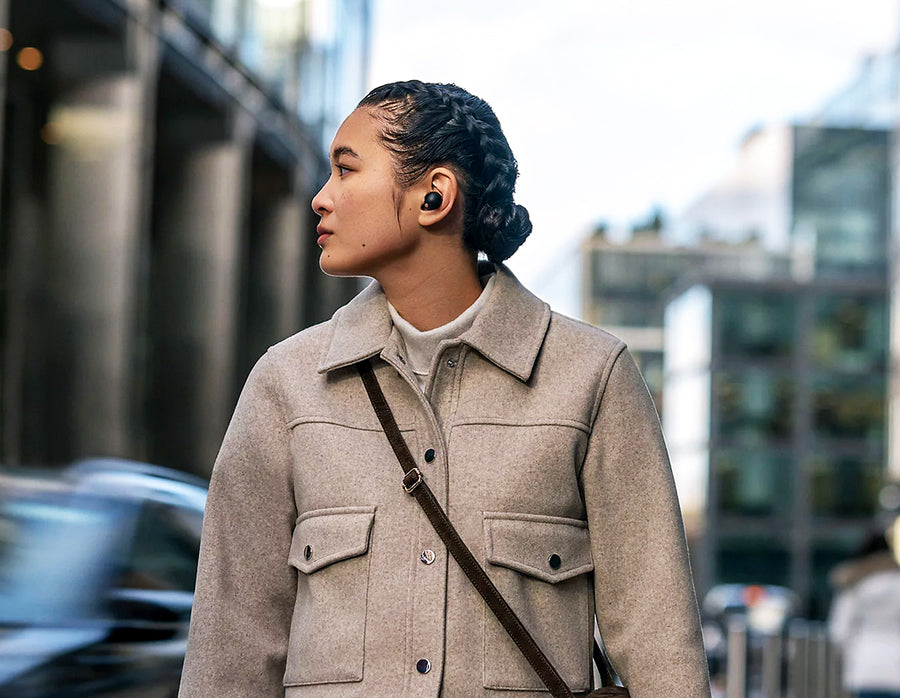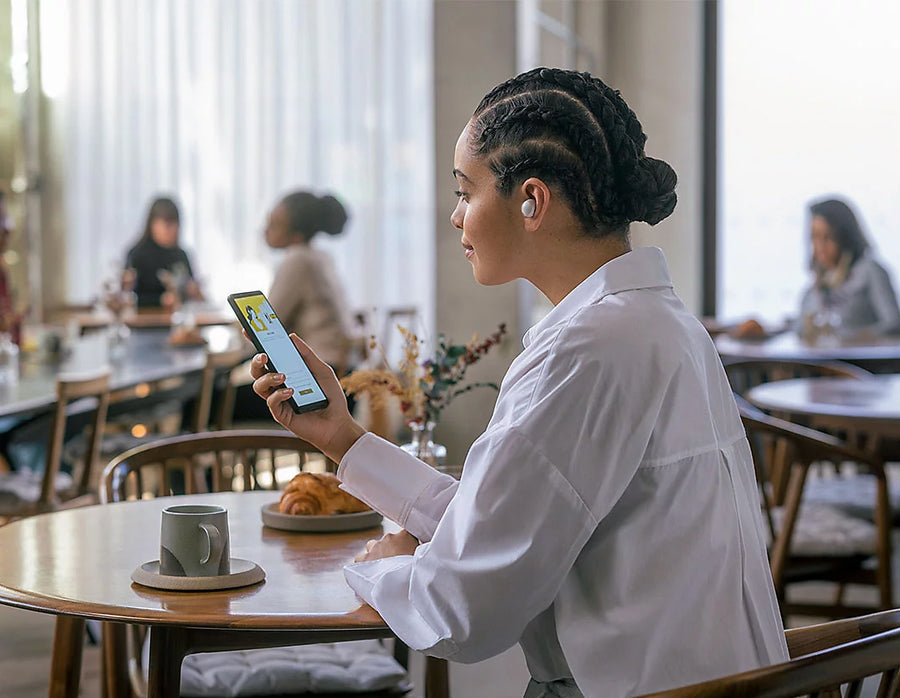 SMOOTH BLUETOOTH CONNECTIONS WITH MULTI-DEVICE LINK AND SEAMLESS SWITCHING
The Sony WF-1000XM5 earbuds feature a powerful Integrated Processor V2, ensuring stable sound by transmitting Bluetooth signals to both ears simultaneously. They support LE Audio (Beta version) for ultra-low latency, perfect for gaming. These earbuds can be paired with two Bluetooth devices at once, automatically connecting to the right one during calls. Switching between devices is seamless, allowing easy transitions between devices.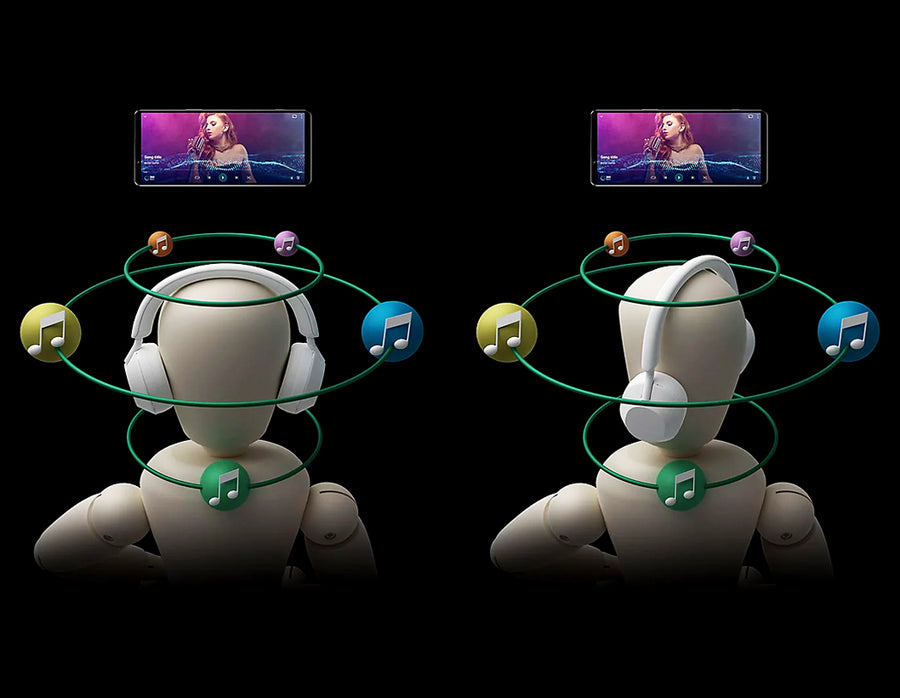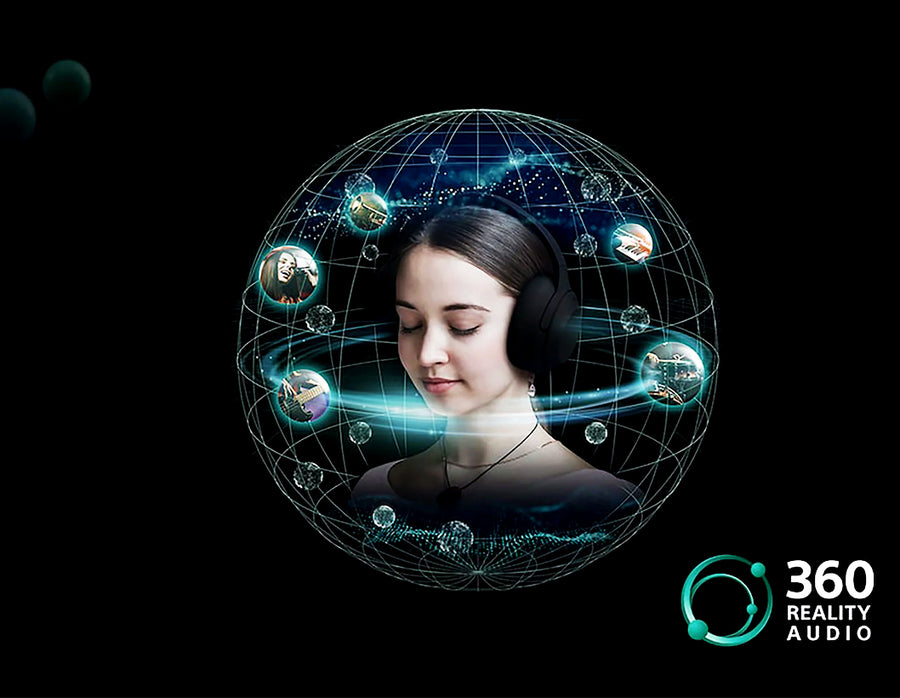 EXPERIENCE CLEAR CALLS WITH DEEP NEURAL NETWORK AND BONE CONDUCTION SENSORS
Enjoy clear and natural call quality using an AI-driven noise reduction algorithm with Deep Neural Network (DNN) processing and bone conduction sensors. This innovative tech ensures your voice stays audible, even in noisy environments. When outdoors, it effectively reduces wind noise for crystal-clear calls. Bone conduction sensors isolate your speech from background noise, guaranteeing clear calls in loud places. With Precise Voice Pickup Technology and advanced audio processing, the person you're talking to will hear you clearly. The microphone also has wind noise reduction and a mesh wrap for noise reduction during calls, ensuring your voice remains distinct, even in windy conditions.
EFFORTLESS PAIRING THROUGH SWIFT PAIR, SEAMLESS PAUSE AND PLAY, AND VOICE ASSISTANT CONVENIENCE
The Sony WF-1000XM5 earbuds come with a handy proximity sensor that automatically pauses your music when you take them out of your ears and resumes it when you put them back in, ensuring a seamless listening experience. These earbuds also work with both Alexa and Google Assistant, allowing you to use voice commands for hands-free tasks. Simply say "OK Google" or "Alexa" to activate your preferred voice assistant. Plus, connecting the WF-1000XM5 to your Windows 10 device is easy thanks to Swift Pair, and you can quickly locate your earbuds if you misplace them.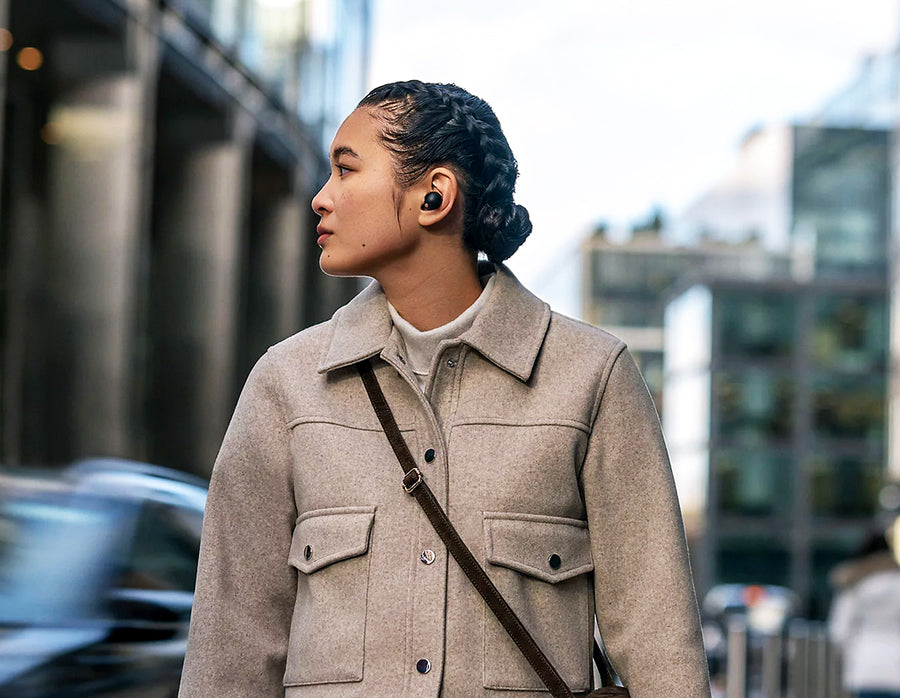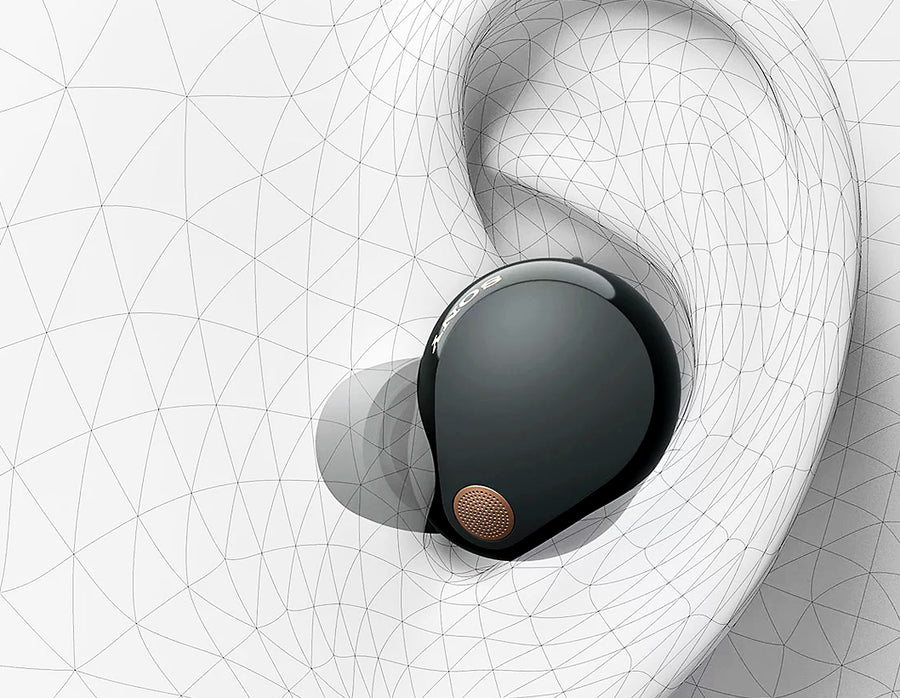 AUTOMATICALLY ADJUST TO YOUR SURROUNDINGS WITH ADAPTIVE SOUND CONTROL
Whether you're on the move or relaxing, the WF-1000XM5's Adaptive Sound Control adjusts ambient sound settings based on your location and activity, creating a personalized listening experience. This smart feature learns your habits and favorite places, tailoring your audio settings accordingly. With Speak-to-Chat, your music pauses when you talk, allowing for easy conversations and hands-free convenience.
PERSONALIZE YOUR SOUND WITH HEADPHONES CONNECT APP AND 360 REALITY AUDIO
Using the Sony Headphones Connect app, you can adjust background noise levels, focus on voices, and fine-tune sound with the Equalizer setting. When paired with 360 Reality Audio headphones, the app creates a personalized sound experience, enhancing music with a sense of space and height. Additionally, the Sony | 360 Spatial Sound Personalizer app customizes the sound based on your ear shape. When used with BRAVIA XR TVs and a Sony WLA-NS7 wireless transmitter, these headphones simulate a virtual Dolby Atmos setup, immersing you in the entertainment.
8 HOURS PLAYBACK + 16 HOURS WITH CASE, QI WIRELESS CHARGING COMPATIBLE
The Sony WF-1000XM5, with its sleek charging case, now supports Qi wireless charging, making recharging effortless. Simply place them on a compatible Qi-enabled charging pad or use battery share on select smartphones like Xperia models. A full charge gives you 8 hours of playback, and the case provides an additional 16 hours, totaling 24 hours of music on the go. Plus, a quick 3-minute charge offers 60 minutes of listening time when you're in a hurry.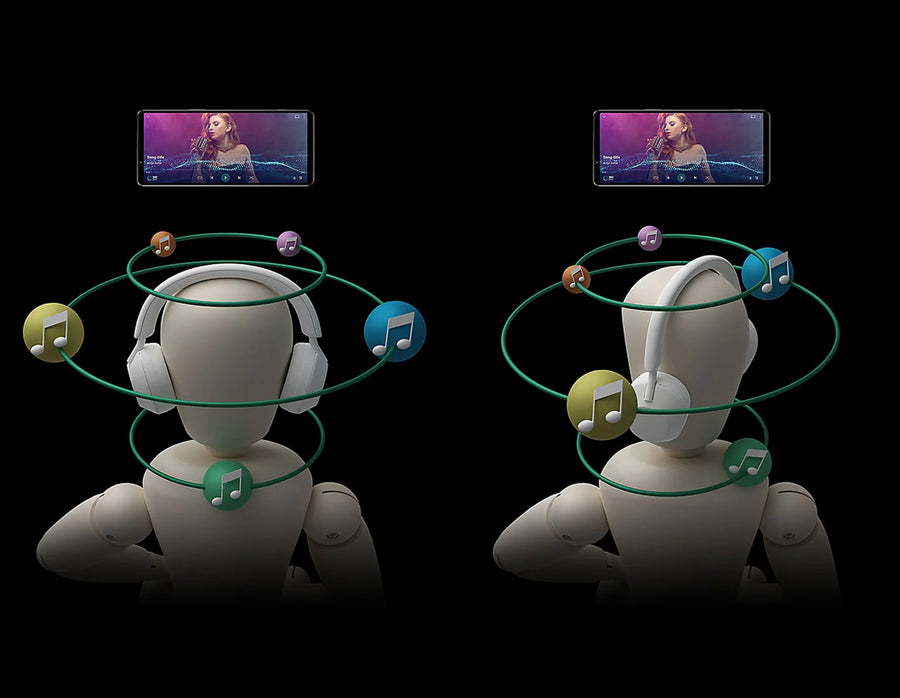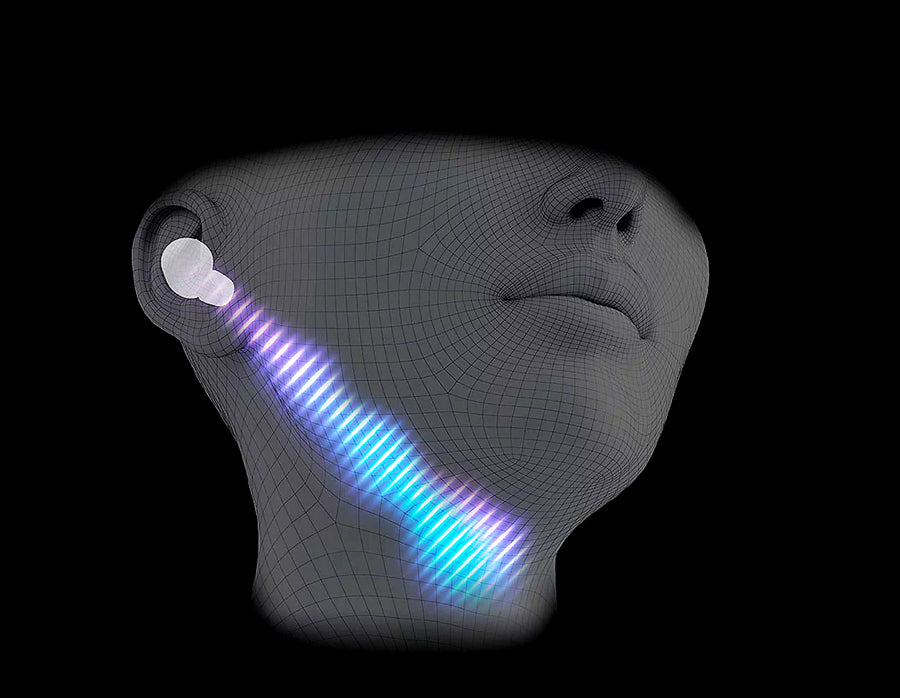 ERGONOMICALLY DESIGNED FOR MAXIMUM COMFORT, IPX4 WATER-RESISTANT
With a luxurious glossy finish, these earbuds sit comfortably in your ears while effectively blocking external noise. Sony has made them 25% smaller and 20% lighter compared to the WF-1000XM4, achieving a sleeker design. The charging case has also been downsized for better portability. These headphones have an IPX4 rating, making them splash and sweat-resistant for an active lifestyle. Sony's commitment to the environment is seen in the WF-1000XM5's packaging, which minimizes plastic use, reducing its environmental impact while letting you enjoy your music.
POLYURETHANE FOAM EARTIPS FOR NOISE REDUCTION AND SECURE FIT
Enjoy improved earbud stability and noise reduction with the Noise Isolation Earbud Tips. Made from soft and flexible polyurethane foam, these tips enhance contact between the earbud and your ear canal, isolating sound and reducing external noise. The Sony WF-1000XM5 earbuds feature an ergonomic design for a secure fit, backed by Sony's decades-long expertise in ear-shape research since 1982.
Add a heading
Add content using the options to the left
Sony - WF-1000XM5 True Wireless Earbuds
Sony - WF-1000XM5 True Wireless Earbuds
Sony - WF-1000XM5 True Wireless Earbuds
Product title
Vendor
₹ 19.99 | ₹ 24.99
Product title
Vendor
₹ 19.99 | ₹ 24.99
Product title
Vendor
₹ 19.99 | ₹ 24.99
Product title
Vendor
₹ 19.99 | ₹ 24.99
<! -- Mezereon Configuration -->