An Engineered Evolution in Portable Sound
Product Name
Sony NW-ZX707 Hi-Res Digital Audio Player
Battery Life- Continuous Playback Music (W.Music App)
MP3 (128 kbps)/Stereo mini-jack: Approx. 25 hour, MP3 (128 kbps)/Balanced standard-jack: Approx. 24 hour, FLAC (96 kHz/24 bit)/Stereo mini-jack: Approx. 23 hour, FLAC (96 kHz/24 bit)/Balanced standard-jack: Approx. 23 hour, FLAC (192 kHz/24 bit)/Stereo mini-jack: Approx. 21 hour, FLAC (192 kHz/24 bit)/Balanced standard-jack: Approx. 21 hour, DSD (2.8224 MHz/1 bit)/Stereo mini-jack: Approx. 21 hour, DSD (2.8224 MHz/1 bit)/Balanced standard-jack: Approx. 21 hour
Battery Life- Continuous Playback Music (Other Music App)
MP3 (128 kbps, offline mode)/Stereo mini-jack: 22 hours, MP3 (128 kbps, offline mode)/Balanced standard-jack: 21 hours
Battery Life- Bluetooth (Transmitter Mode)
MP3 (128 kbps)/SBC-Connection pref: Approx. 22 hrs
Charging Time (Full Charge)
Approx 3.5hrs
Built in Battery
Rechargeable Lithium-ion Battery
Charging and Power Supply
USB Power (from a computer via a USB)
Memory Size
64GB* Actual available memory 47GB
Music Play Mode
Shuffle Playback, repeat off, repeat 1 Song, Repeat All, All Range, Selected Range
Sound Effects
Direct Source (Direct), 10-Band Equaliser, DSEE Ultimate, DC Phase Lineariser, Dynamic Normaliser, Vinyl Processor
Audio Playback
MP3: 32-320 kbps (supports VBR)/32, 44.1, 48 kHz, WMA: 32-320 kbps (supports variable bitrate (VBR))/44.1 kHz (STEREO), 32-48 kbps/44.1 kHz (MONO), FLAC: 16, 24 bit/8-384 kHz, WAV: 16, 24, 32 bit (Float/Integer)/8-384 kHz, AAC: 16-320 kbps/8-48 kHz, HE-AAC: 32-144 kbps/8-48 kHz, Apple Lossless: 16, 24 bit/8-384 kHz, AIFF: 16, 24, 32 bit/8-384 kHz, DSD: 1 bit/2.8224, 5.6448, 11.2896 MHz, APE: 8, 16, 24 bit/8-192 kHz (Fast, Normal, High), MQA: Supported
Display Resolution
12.7cm (5.0), HD (1280x 720 Pixels)
Display Type
TFT Color Display with white led Backlight
Music Searching Methods
All Songs, Artist, Release Year, Playlist, Album, Genre, Composer, HI-Res, RecentTransfers, Folder Cue Sheet
Headphone Out (Stereo Mini-jack)
Frequency: 20-40000Hz
Maximum Power Output: 50mW + 50mW (High Gain)

Headphone Out (Balanced Standard Jack)
Frequency: 20-40,000
Maximum Power Output: 230 mW + 230mW (High Gain)

Operating System
Android 12
Terminals: USB
Type C (USB 3.2 Gen-1 Compliant), Headphone: Stereo mini jack, Balanced Standard jack, External Memory: MicroSD MicroSDHC, MicroSDXC
Wireless Capabilities
Communication System: Bluetooth Specification Version 5.0, NFC: No Supported Bluetooth Profiles: A2DP, AVRCP, SPP, OPP, DID, Supported Codecs (Transmission): SBC, LDAC, aptX, aptX HD, AAC
What will you get
1x Sony NW-ZX707 Digital Audio Player
1x Operating instruction
1x Reference Guide
1x USB Type C Cable
1 YEAR WARRANTY
Don't worry, Sony NW-ZX707 Walkman Hi-Res Digital Music Player comes with a 1 Year Warranty against manufacturing defects on this product. All warranty claims in India are handled by Sony, an Authorized Service Partner.
Read more Nearest Service Center.
Website:
Repair & Warranty
Contact No:
1800 103 7799
FREE SHIPPING ON ALL PREPAID ORDERS
We usually ship orders on same day if ordered before 2 pm or within 24 hours if ordered later (except on holidays/sunday, where processing times may be higher) from one of our domestic warehouses based out of Delhi. It normally takes around 1 to 5 business days for delivery. We use premium service partners such as Blue dart, DTDC and Delivery for faster and reliable service. A tracking number will be provided upon shipment.
In very rare cases when order is not received after 10 business days of shipment (extended by number of days when the govt. Restricts movement of goods due to factors such as coronavirus pandemic), please contact us and we will provide you a refund.
EQUIPPED WITH HIGH-END COMPONENTS
The Sony NW-ZX707 Hi-Res Digital Audio Player features a range of high-end components and design that collectively contribute to an enhanced sound quality. These upgrades include the adoption of large solid high-polymer capacitors for improved power delivery and accurate signal output, the use of OFC milled blocks to strengthen digital grounding and reduce noise, the incorporation of S-Master HX digital amp technology for reduced distortion and noise across frequencies, and the implementation of a milled aluminum frame for rigidity and resistance to interference. The player also employs fine sound registers, optimized circuit board layouts, balanced connections, and crystal oscillators to further enhance sound reproduction, resulting in a more faithful and premium listening experience.
CUTTING-EDGE AUDIO TECHNOLOGIES AND ENHANCEMENTS
The Sony NW-ZX707 Hi-Res Digital Audio Player offers advanced features including DSD Remastering Engine for analog-like sound, DSEE Ultimate AI-based audio enhancement, Vinyl Processor for authentic warmth, DC Phase Linearizer for analog-like purity, High-Resolution Audio support, Hi-Res Audio wireless with LDAC codec, 360 Reality Audio immersion, MQA playback, and Bluetooth connectivity with aptX HD support.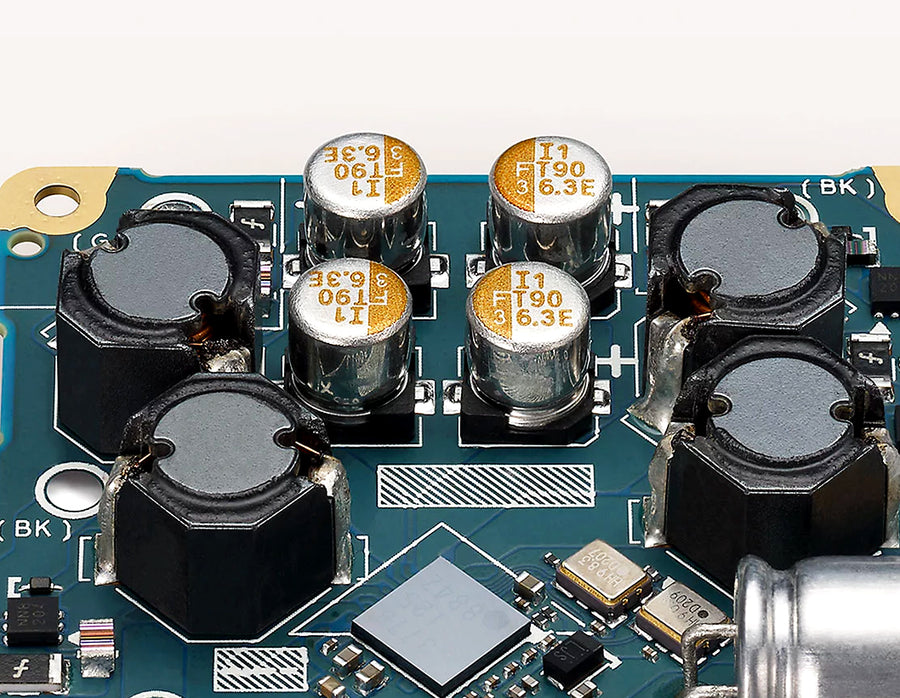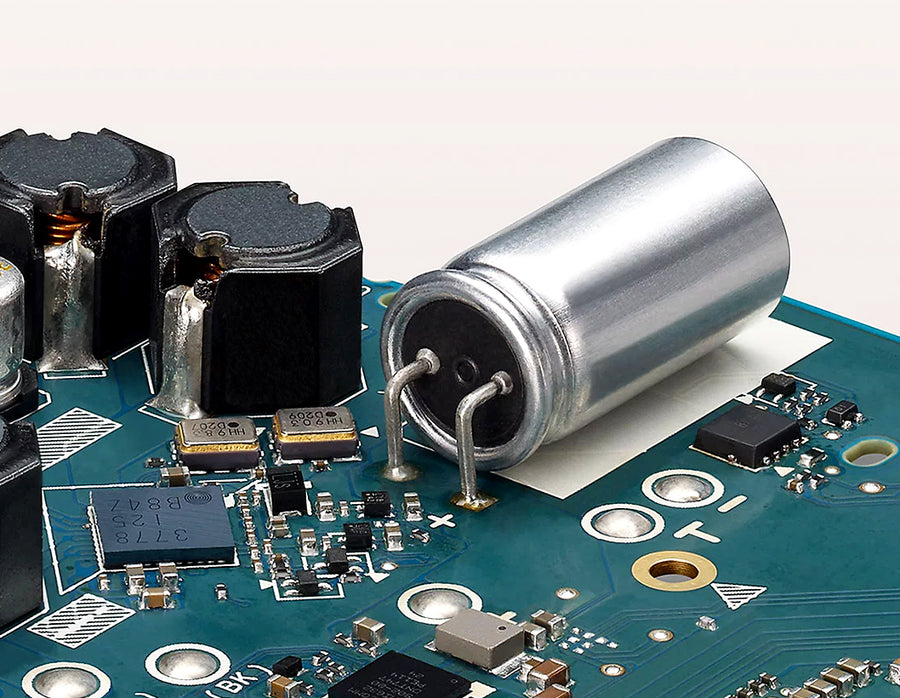 ENHANCED BATTERY LIFE
Enjoy a longer battery life compared to the previous model, providing up to 25 hours of 44.1 kHz FLAC playback, up to 23 hours of 96 kHz FLAC High-Resolution Audio playback, or up to 22 hours with music apps.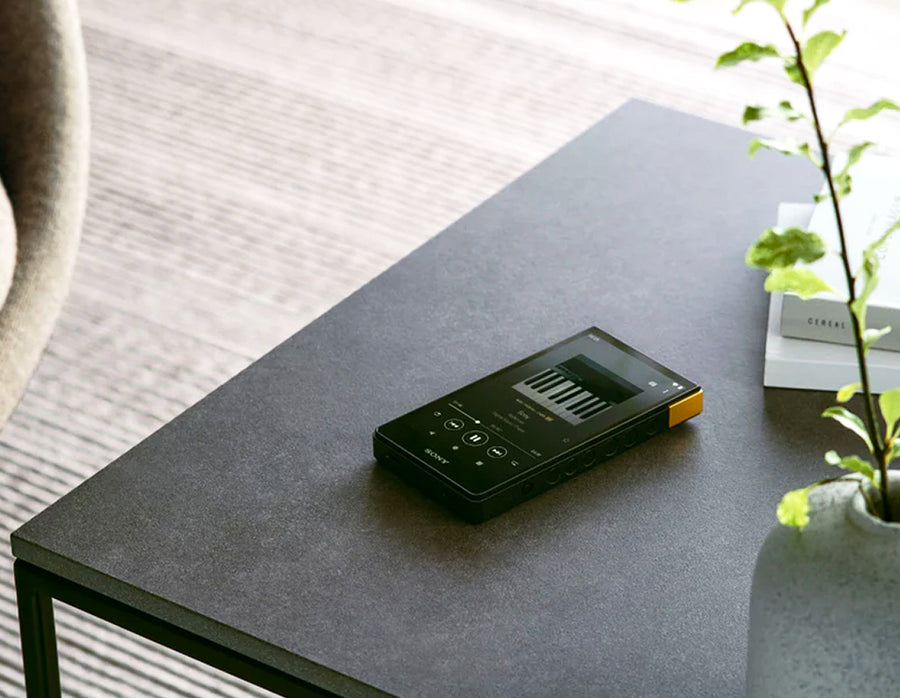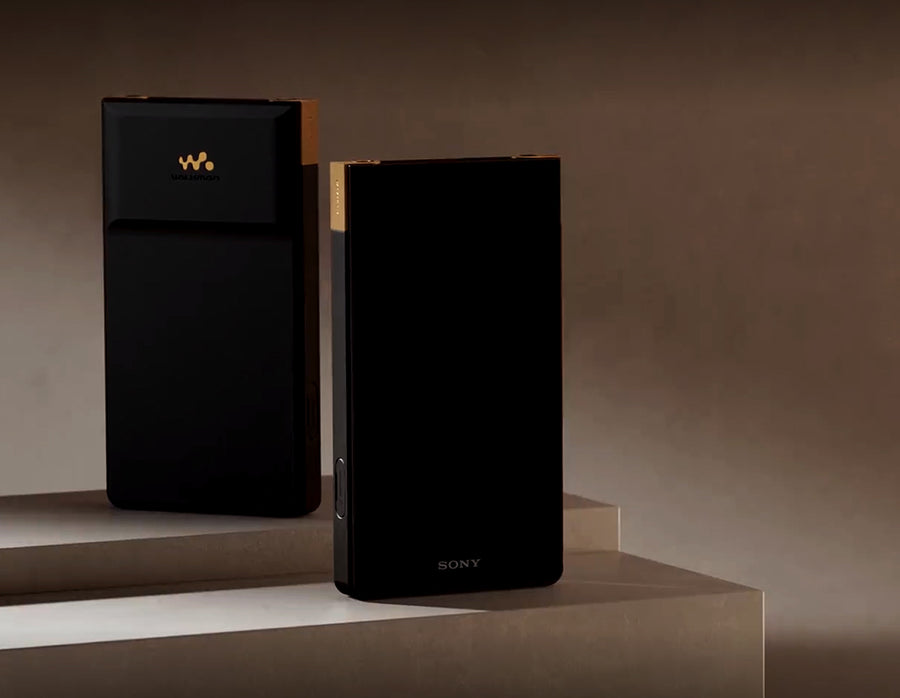 EXPANDABLE STORAGE
The NW-ZX700 series, equipped with 64 GB and integrated memory and an SD card slot, enables convenient portability of extensive music collections.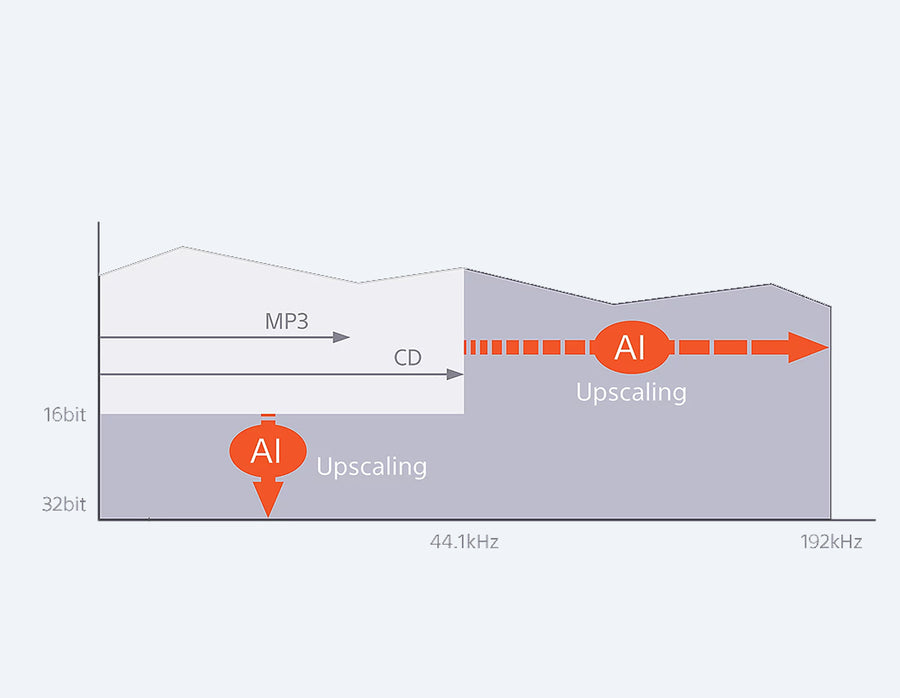 5.0-INCH DISPLAY AND WALKMAN
Immerse yourself in a smooth and responsive 5.0-inch touchscreen display, offering improved visibility and operability. Customize the Walkman® Home Screen to match your preferences.
EXQUISITE DESIGN AND UNIQUE USER EXPERIENCE
The NW-ZX700 series boasts a milled aluminum frame and a clear 5.0-inch screen, combining elegance with portability. The rear section's distinctive design highlights the incorporation of larger audio components for enhanced sound quality. The user interface takes inspiration from classic analogue design, reflected in the volume UI. Additionally, the cassette tape user interface and screensaver on the ZX700 series provide a distinctive touch, with visuals changing based on the music codec being played.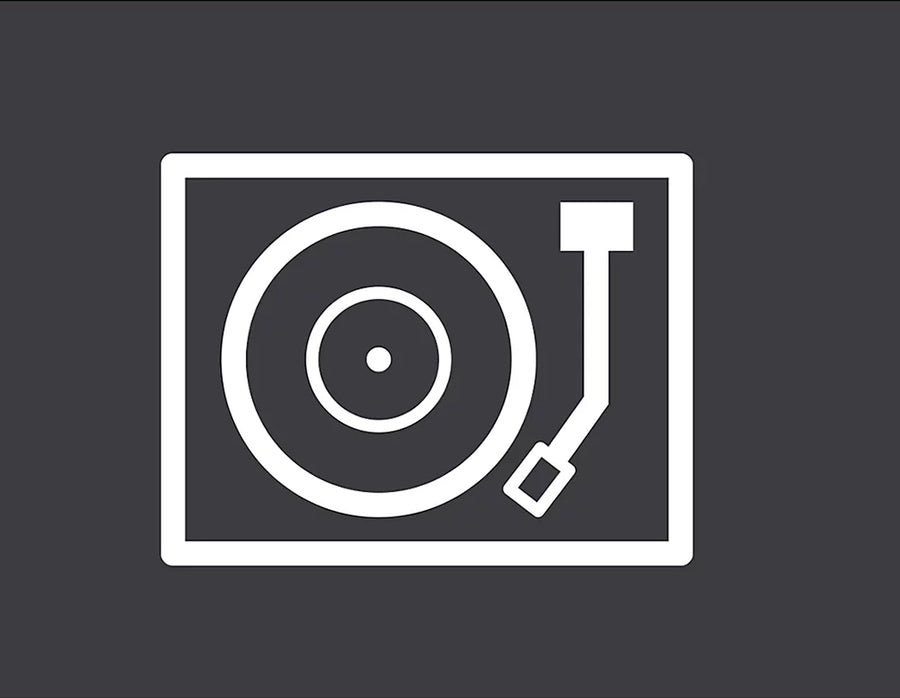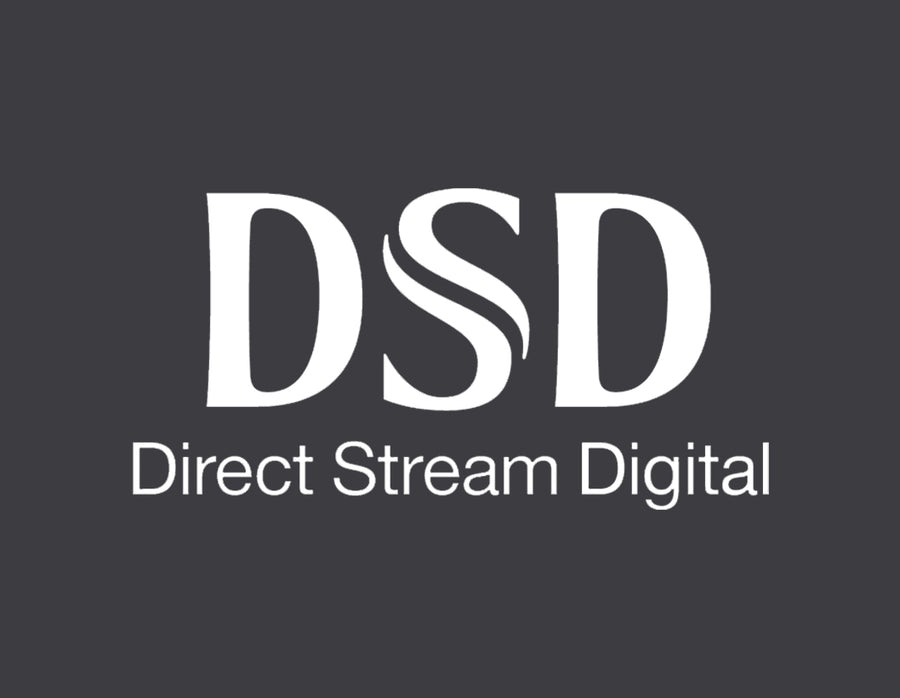 EASY DOWNLOADING AND STREAMING
The NW-ZX700 series supports Wi-Fi® connectivity, enabling direct downloads and streaming. Compatible with Android™ and Wi-Fi®, this Walkman offers versatile listening options, including streaming apps and PC connectivity. The updated DSEE Ultimate enhances the quality of both Wi-Fi® streamed and downloaded music, with wireless headphones now also benefiting from this audio upscaling technology.
ENVIRONMENTAL SUSTAINABILITY
Sony is dedicated to achieving a zero environmental footprint by 2050. The ZX700 series reflects this commitment by featuring sustainability into its design, including plastic-free packaging, showcasing Sony's environmentally conscious approach to product development and reducing ecological impact.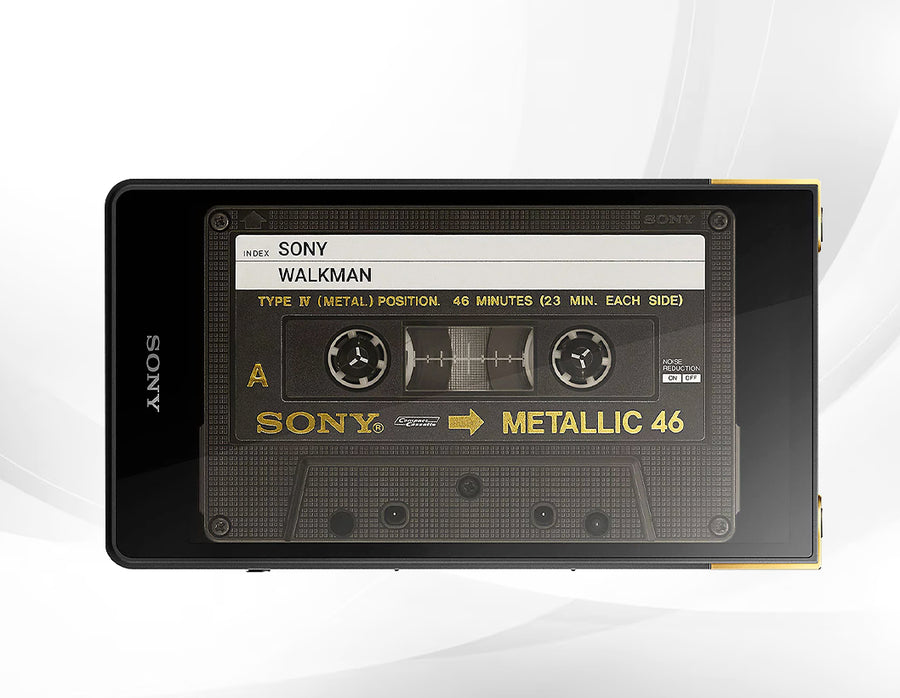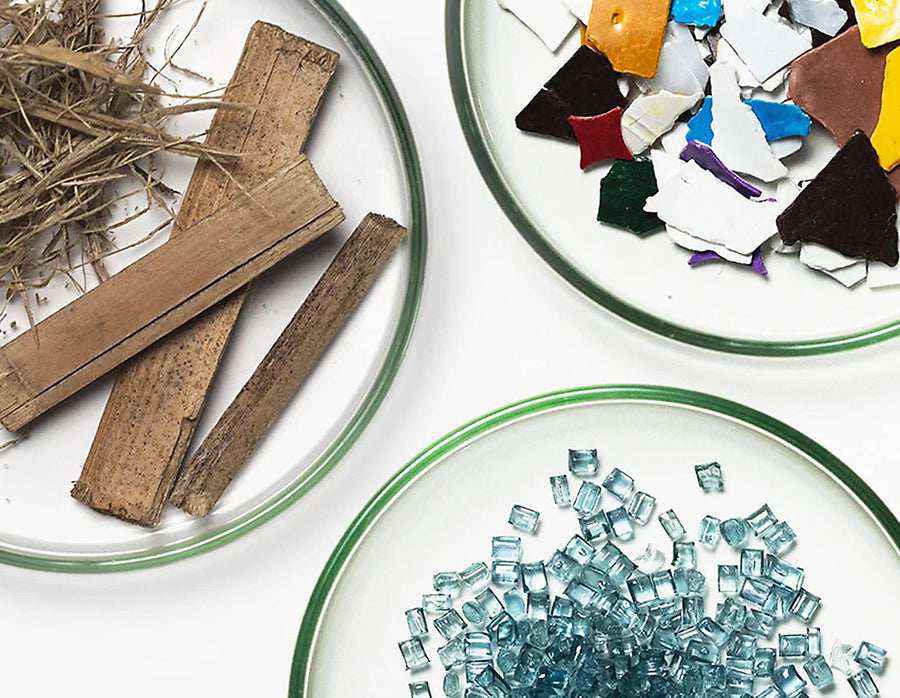 Product title
Vendor
Rs. 19.99 | Rs. 24.99
Product title
Vendor
Rs. 19.99 | Rs. 24.99
Product title
Vendor
Rs. 19.99 | Rs. 24.99
Product title
Vendor
Rs. 19.99 | Rs. 24.99