Shipping & Delivery
Estimated Delivery within 2 to 4 weeks.
EXTRA SAVINGS & Rewards
Earn upto 5% of order value
With GST invoice, save up to 28% on business purchases
RETURN POLICY
10 Days Replacement Policy
All products are covered by 10 Day Replacement Guarantee. This product is eligible for a free replacement, in case you receive a damaged, defective or different item. Please keep the product in its original condition with all accessories & packaging for a successful return. We may contact you to assess the damage or defect before issuing a replacement. Accessories like cables and eartips are not backed up the manufacturer's warranty.

Please note that physical damage cases need to be brought to our notice within 24 hours.

WARRANTY
1 Year Manufacturer's Warranty
Sony MDR-MV1: Where Precision Meets Comfort, Redefining Studio Sound
Product Name
Sony MDR MV1 Open Back Headphone
Driver Type
Dynamic Driver
Impedance
24 ohms at 1 kHz
Wired Connectivity
3.5mm & 6.35mm Single Ended
Headphone Type
Open back, dynamic
Frequency Response
5Hz - 80,000 Hz (IEC)
Cord Length
Headphone cable (approx. 2.5 m (98.43 in), stereo phone plug), Plug adaptor (approx. 20 cm, (1.58 in.), stereo phone jack → stereo,mini plug)
Weight
Approx. 223g without cable
What will you get
1x Sony MDR MV1 Open Back Headphone
1x Headphone Cable
1x Plug Adapter
1 YEAR WARRANTY
Don't worry, Sony - MDR MV1 Open Back Headphone comes with a 1 Year warranty against manufacturing defects. We guarantee that every product on Concept Kart is genuine and backed by the Manufacturer's warranty.
Read more about Concept Kart's warranty policy.
FREE SHIPPING ON ALL PREPAID ORDERS
We usually ship orders on same day if ordered before 2 pm or within 24 hours if ordered later (except on holidays/sunday, where processing times may be higher) from one of our domestic warehouses based out of Delhi. It normally takes around 1 to 5 business days for delivery. We use premium service partners such as Blue dart, DTDC and Delivery for faster and reliable service. A tracking number will be provided upon shipment.
In very rare cases when order is not received after 10 business days of shipment (extended by number of days when the govt. Restricts movement of goods due to factors such as coronavirus pandemic), please contact us and we will provide you a support.
SONY UNVEILS ITS NEWEST MIXING AND MASTERING HEADPHONES
The Sony MDR-MV1 open-back Studio Monitor Headphones provide spatial and stereo sound with a wide frequency range and soundstage feel. Designed for creators, they offer accurate reproduction of sound elements, lightweight comfort, and High-Resolution Audio capability. The open-back acoustic structure supports the mixing and mastering of spatial and stereo sounds. With a neutral frequency response (5 Hz - 80 kHz), they are ideal for production work.
INTRODUCING CUSTOM HD DRIVER UNITS FOR CRYSTAL-CLEAR SOUND QUALITY
Sony has engineered the MDR-MV1 headphones with an innovative diaphragm shape and corrugation, reducing distortion and ensuring high compliance. This design enables accurate low and high-frequency reproduction, coupled with high-sensitivity playback (5 Hz - 80 kHz). The addition of ducts enhances volume, allowing precise low-frequency reproduction while maintaining clear mid-range separation.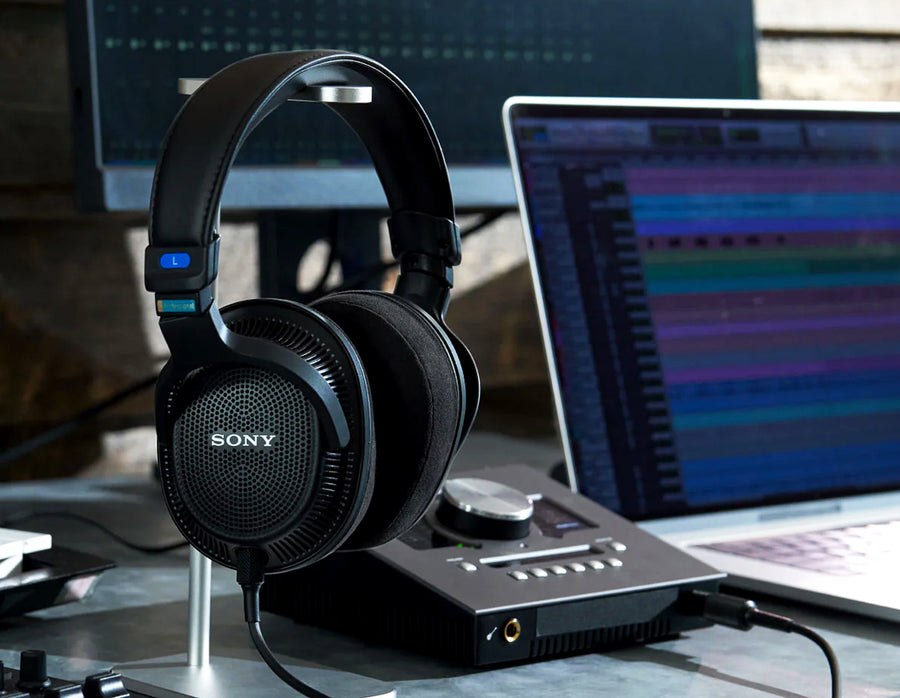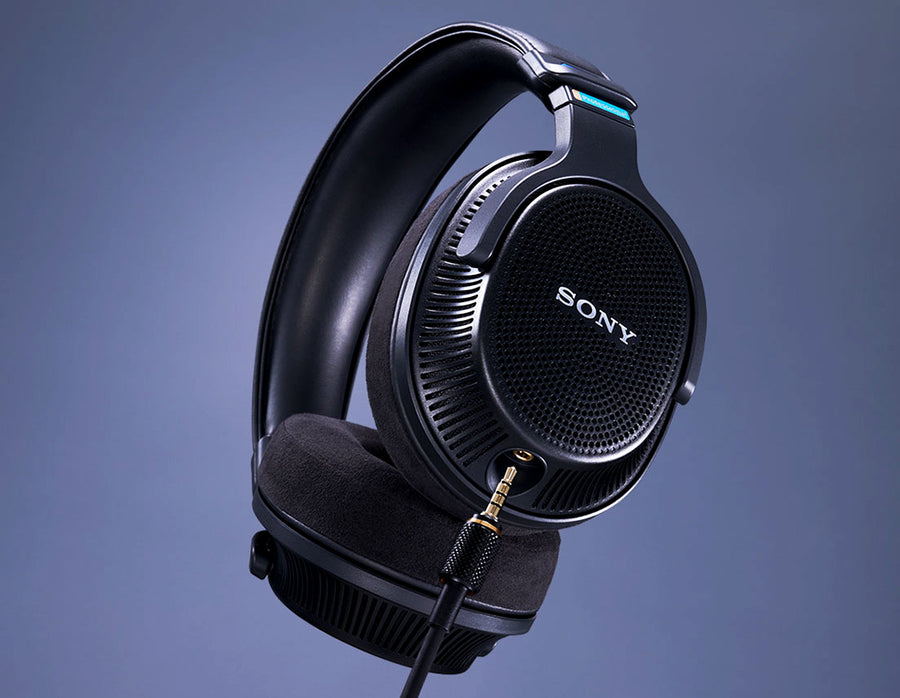 PRECISION-TUNED OPEN-BACK ACOUSTIC DESIGN FOR HI-RES SOUND DELIVERY
Sony MDR-MV1 utilizes HRTF-based signal processing to accurately deliver spatial sound through its open-back acoustic design, minimizing reflected sound. By controlling airflow and incorporating an acoustic resistor, it eliminates spatial resonance, ensuring natural and deep bass reproduction without altering the original sound. With High-Resolution Audio capability, it reproduces sound neutrally, allowing precise monitoring of each element and capturing venue ambience, spatial details, and overall changes during the mixing and mastering stages.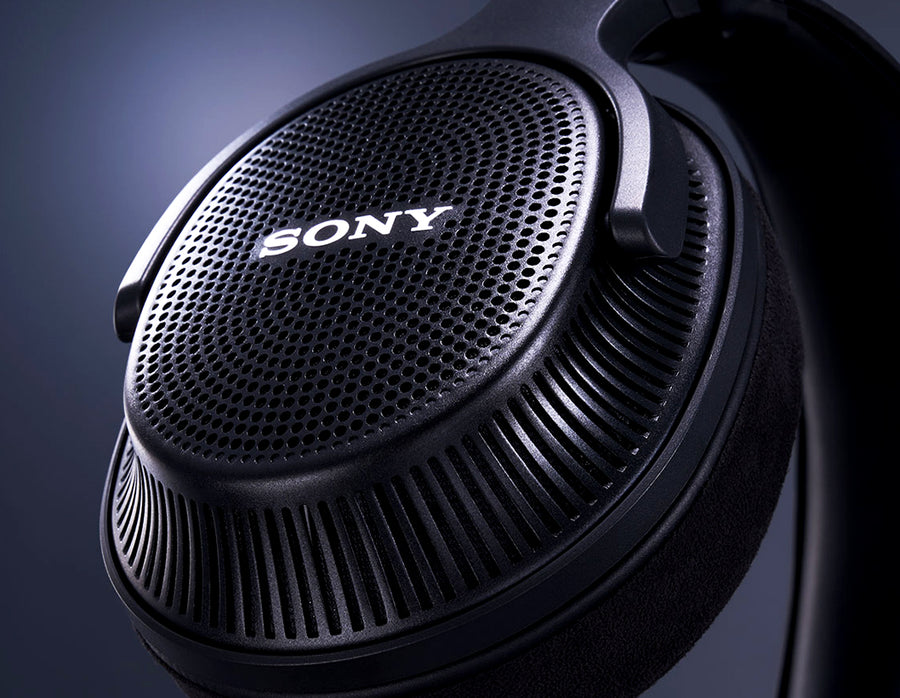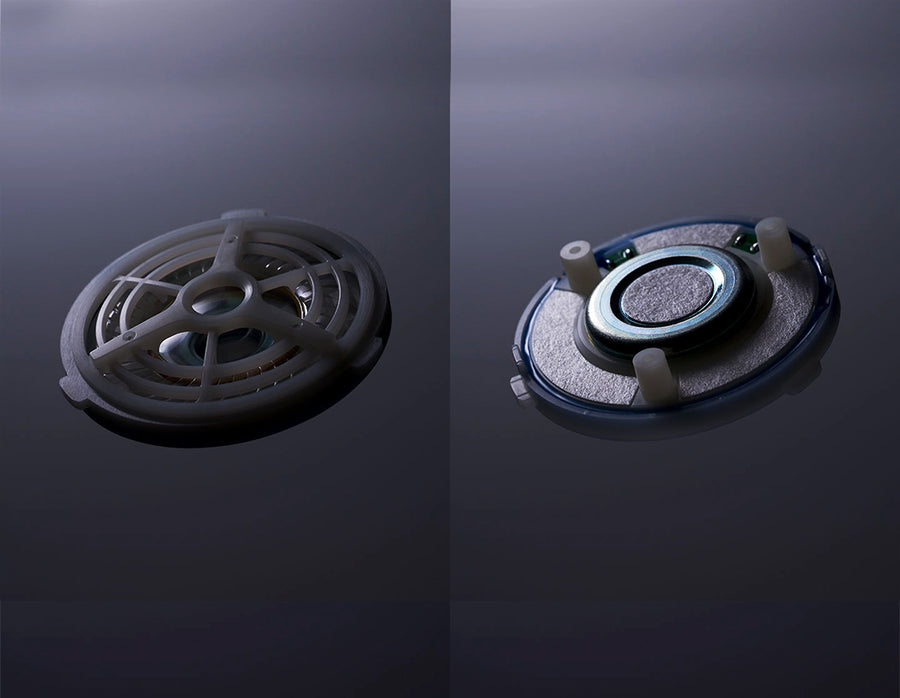 CAREFULLY CRAFTED FOR COMFORT, PROVIDING A 360 REALITY AUDIO EXPERIENCE
Designed with meticulous focus on comfort, the Sony MDR-MV1 offers an immersive 360 Reality Audio experience, accurately replicating sound positions and movements in a 360-degree virtual space. Ideal for prolonged studio work or extended listening, they provide outstanding comfort for creators. Their lightweight build, soft materials, and secure fit guarantee superior comfort during music creation.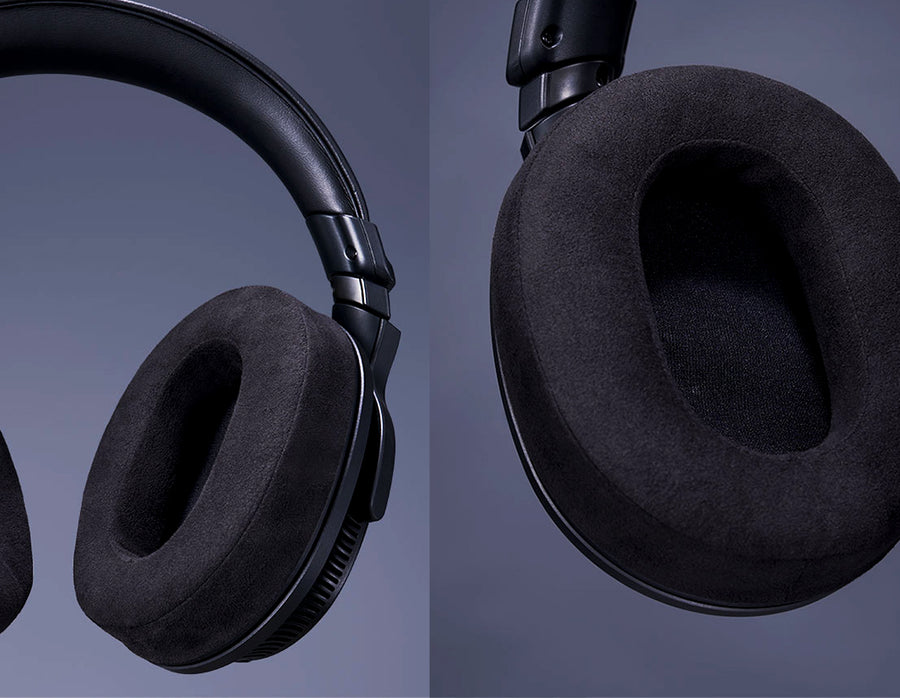 DETACHABLE CABLES FOR PROFESSIONAL APPLICATION
The Sony MDR-MV1 comes with a cable featuring a standard 6.3 mm stereo plug commonly used in production settings. It also includes an adaptor for 3.5 mm stereo mini jacks. The headphone unit has a detachable cable with a secure screw system, ensuring reliable transmission and easy cable replacement.
Product title
Vendor
₹ 19.99 | ₹ 24.99
Product title
Vendor
₹ 19.99 | ₹ 24.99
Product title
Vendor
₹ 19.99 | ₹ 24.99
Product title
Vendor
₹ 19.99 | ₹ 24.99
<! -- Mezereon Configuration -->