Shipping & Delivery
Estimated Delivery within 2 to 4 weeks.
EXTRA SAVINGS & Rewards
Earn upto 5% of order value
With GST invoice, save up to 28% on business purchases
RETURN POLICY
10 Days Replacement Policy
All products are covered by 10 Day Replacement Guarantee. This product is eligible for a free replacement, in case you receive a damaged, defective or different item. Please keep the product in its original condition with all accessories & packaging for a successful return. We may contact you to assess the damage or defect before issuing a replacement. Accessories like cables and eartips are not backed up the manufacturer's warranty.

Please note that physical damage cases need to be brought to our notice within 24 hours.

WARRANTY
1 Year Manufacturer's Warranty
What will you get
1x Sony C-80 Condenser Microphone
1 YEAR WARRANTY
Don't worry, Sony - C-80 Condenser Microphone comes with a 1 Year warranty against manufacturing defects. We guarantee that every product on Concept Kart is genuine and backed by the Manufacturer's warranty.
Read more about Concept Kart's warranty policy.
FREE SHIPPING ON ALL PREPAID ORDERS
We usually ship orders on same day if ordered before 2 pm or within 24 hours if ordered later (except on holidays/sunday, where processing times may be higher) from one of our domestic warehouses based out of Delhi. It normally takes around 1 to 5 business days for delivery. We use premium service partners such as Blue dart, DTDC and Delivery for faster and reliable service. A tracking number will be provided upon shipment.
In very rare cases when order is not received after 10 business days of shipment (extended by number of days when the govt. Restricts movement of goods due to factors such as coronavirus pandemic), please contact us and we will provide you a support.
INTRODUCING THE C-80 UNIDIRECTIONAL CONDENSER MICROPHONE FOR HOME STUDIOS
The C-80 microphone is a unidirectional condenser model suitable for diverse recording applications within a home studio environment. Its versatility extends to capturing vocals, spoken word, and acoustic instruments like guitar and piano with exceptional clarity and precision.
EXCEPTIONAL SOUND CLARITY CAPTURED BY LARGE CAPSULE
The C-80 microphone offers superior sound presence due to its large capsule design. Utilizing the same diaphragm material as our renowned C-800G tube condenser microphone and incorporating a capsule inspired by the high-resolution C-100, both esteemed in top studios worldwide, the C-80 is crafted with exceptional sound design expertise. Its distinctive peak at 13 kHz ensures remarkable vocal presence in any mix and faithfully captures the richness of acoustic instruments.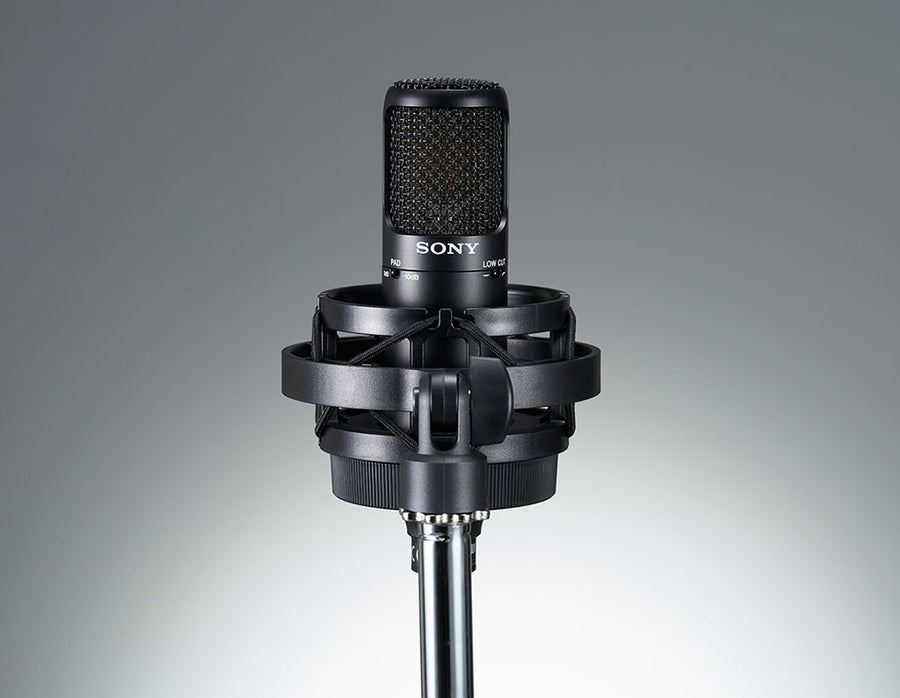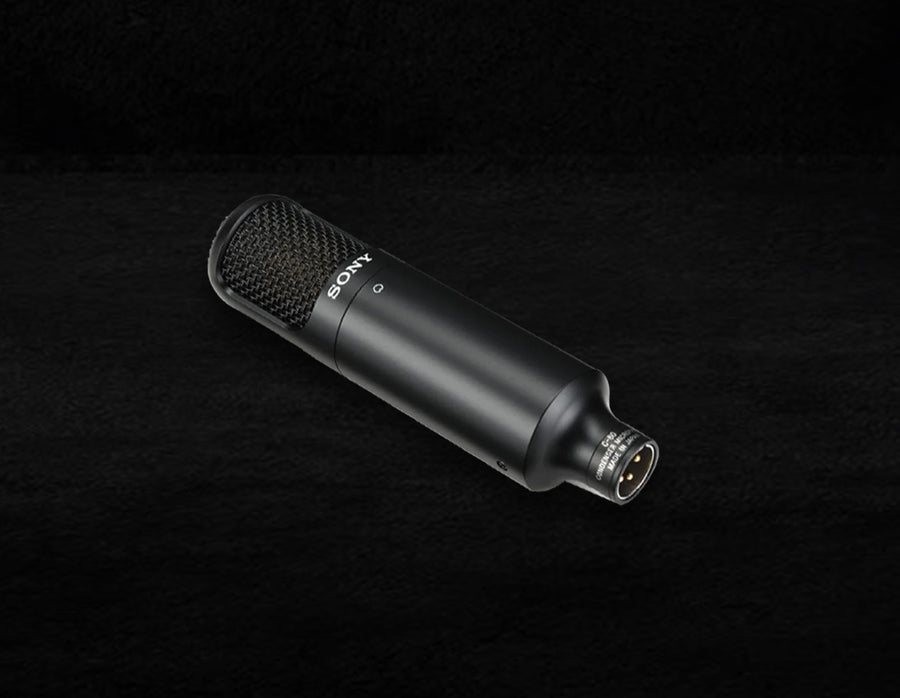 PROFESSIONAL-QUALITY VOCAL RECORDINGS
You can record clear vocals up close with this microphone. It has a filter to remove low-frequency noise and a switch to prevent distortion from loud sounds. These features ensure high-quality recordings in a home studio.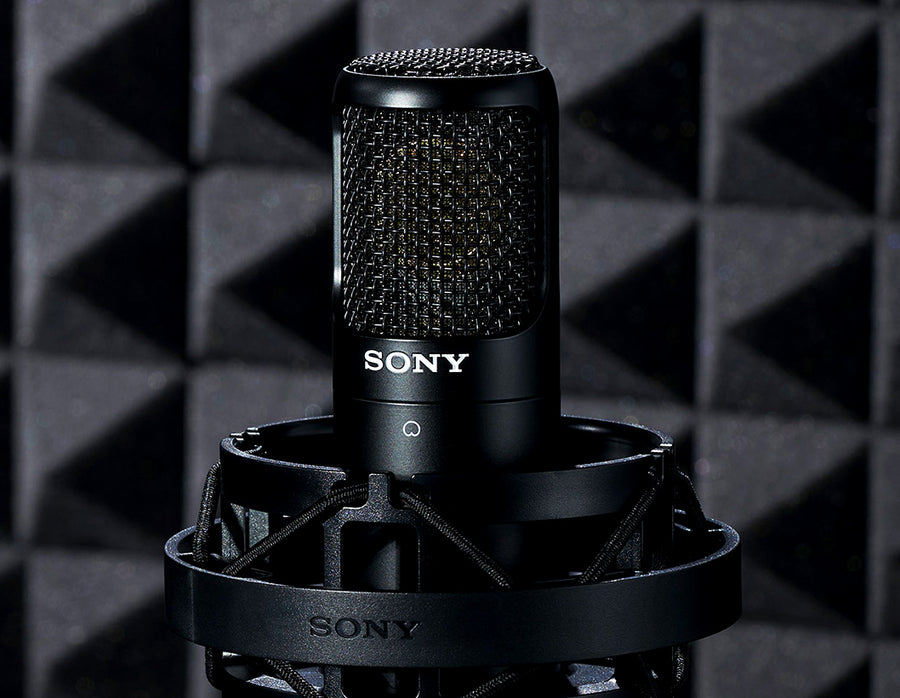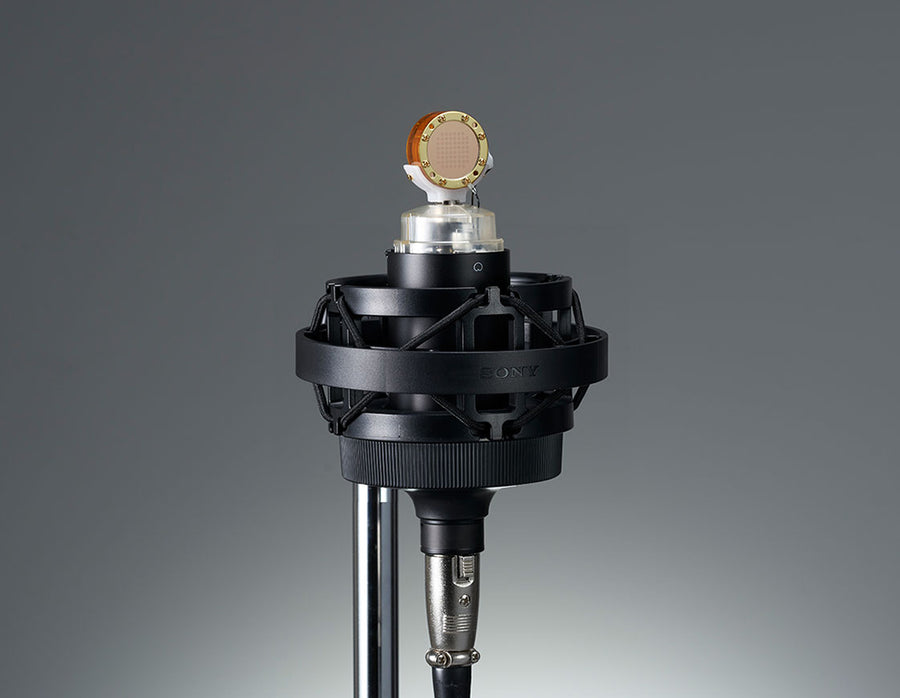 CLEAR AND NATURAL VOCAL SOUND
The microphone captures a vibrant mid-range, enhancing vocal clarity and presence, ensuring vocals stand out amidst other instruments. It faithfully reproduces subtle details like gentle breathing in the high frequency range. Its natural sound eliminates the need for extensive post-processing, delivering a straightforward recording experience.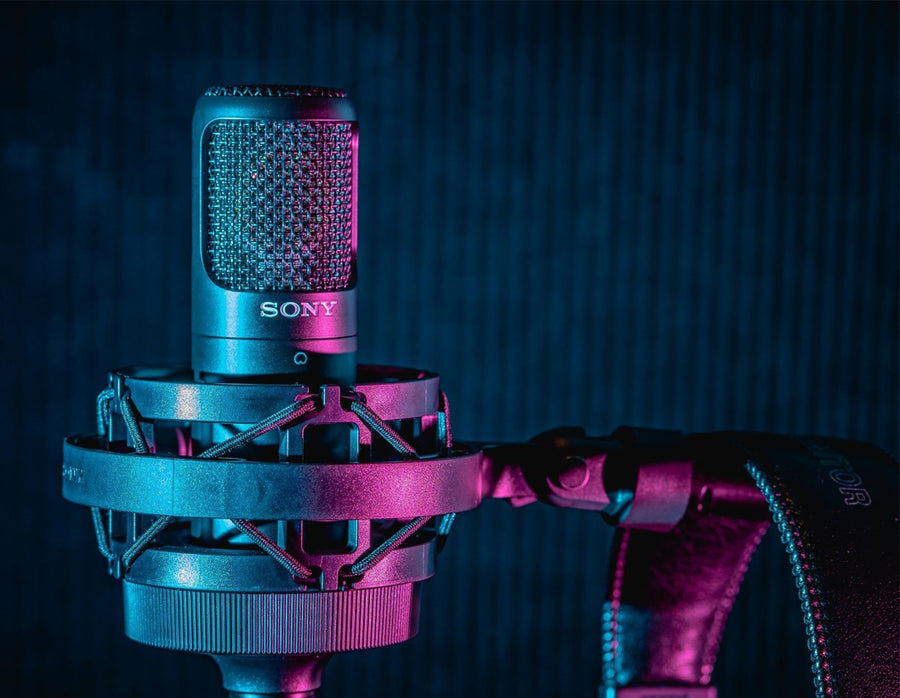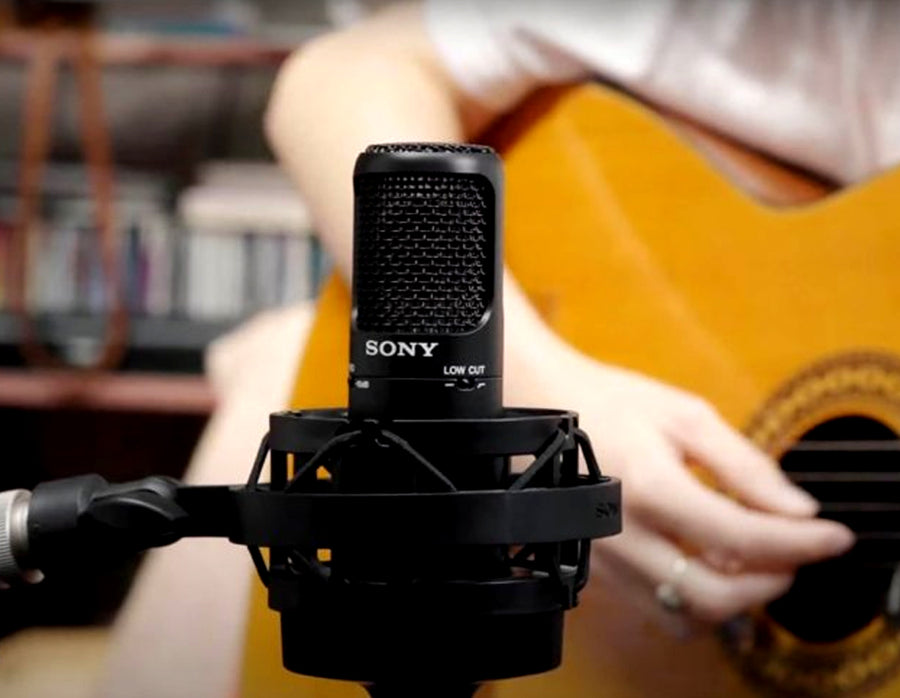 INNOVATIVE SOUND TECHNOLOGY FOR UNMATCHED PRECISION
In line with the exceptional microphone capsule of the C-100, renowned for its top-tier sound quality, a brand-new capsule has been developed for the C-80. This advancement includes reducing the acoustic impedance of the back plate to enhance sensitivity. The capsule case and back electrode are constructed using high-strength, high-insulation polyetherimide (PEI) with precise resin machining, while the capsule case and back electrode are crafted from brass with meticulous machining. The diaphragm membrane is coated with a 24-carat gold vapor deposition. The meticulous assembly and treatment of these materials result in achieving high-precision, high-purity, and low-distortion sound quality.
CAPTURE YOUR TRUE VOICE
Achieve natural and clear voice recordings by eliminating boomy low frequencies and ambient noise, especially during close microphone use. The forward-focused directionality and built-in low-cut filter ensure the microphone captures your voice distinctly, making it ideal for live broadcasts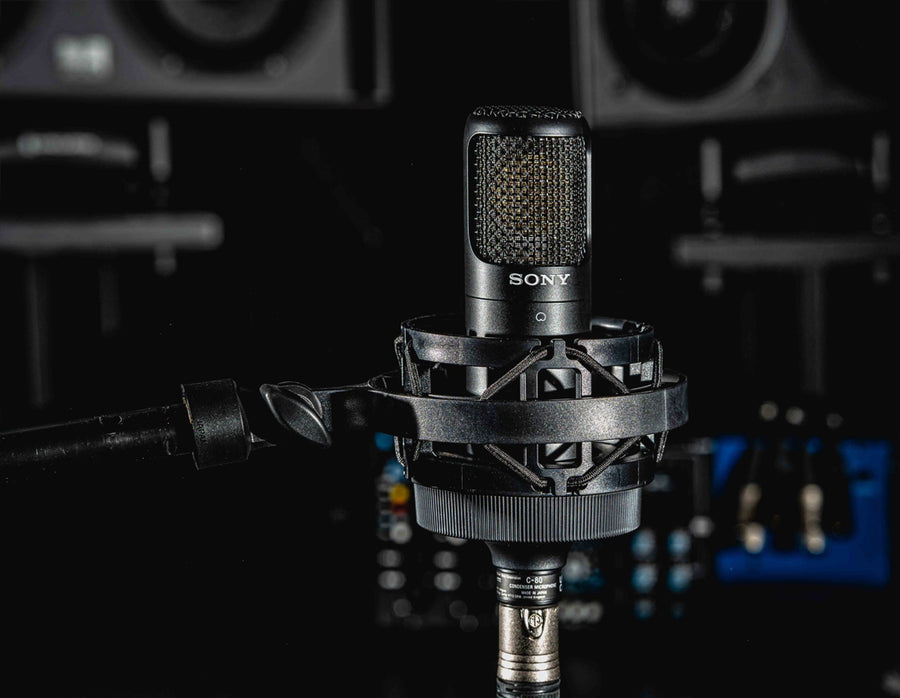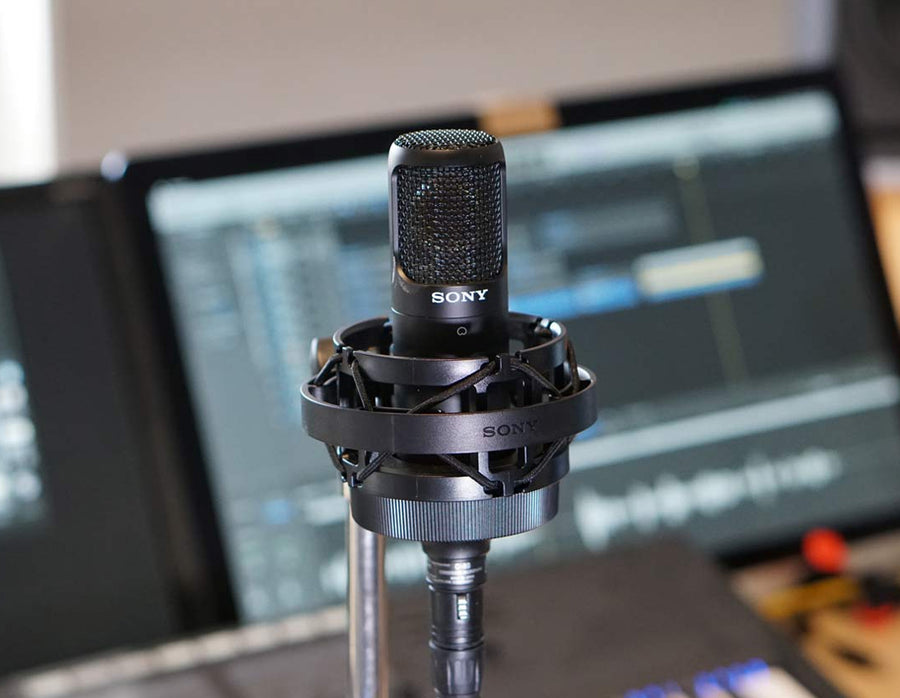 AUTHENTIC INSTRUMENTAL REALISM
When recording acoustic guitars and pianos, the microphone accurately reproduces instrument nuances like guitar string scrapes and body resonance. Its robust low-end and natural balance create a lifelike sound. The dynamic, immersive quality brings instruments closer to the listener, ensuring no detail is missed.
Product title
Vendor
₹ 19.99 | ₹ 24.99
Product title
Vendor
₹ 19.99 | ₹ 24.99
Product title
Vendor
₹ 19.99 | ₹ 24.99
Product title
Vendor
₹ 19.99 | ₹ 24.99
<! -- Mezereon Configuration -->