Shipping & Delivery
Estimated Delivery within 2 to 4 weeks.
EXTRA SAVINGS & Rewards
Earn upto 5% of order value
With GST invoice, save up to 28% on business purchases
RETURN POLICY
10 Days Replacement Policy
All products are covered by 10 Day Replacement Guarantee. This product is eligible for a free replacement, in case you receive a damaged, defective or different item. Please keep the product in its original condition with all accessories & packaging for a successful return. We may contact you to assess the damage or defect before issuing a replacement. Accessories like cables and eartips are not backed up the manufacturer's warranty.

Please note that physical damage cases need to be brought to our notice within 24 hours.

WARRANTY
1 Year Manufacturer's Warranty
Powerful Performance, Precision Design
Product Name
SIMGOT EW100P IEM
Sound Unit
10mm high performance dual-cavity dynamic unit
Unit Impedance
32Ω±10% (@1kHz)
Senstivity
122dB/Vrms (@1kHz)
Distortion
THD<1% (@1kHz)
Frequency Response Range
5Hz-45kHz
Effective Frequency Response
20Hz-20kHz
Wire Specification
Woven silver foil shielding copper wire
What will you get
EW100P earphones
Detachable Cable
Silicone ear tips S/M/L
Manual
1 YEAR WARRANTY
Don't worry, SIMGOT - EW100P IEM comes with a 1 Year warranty against manufacturing defects. We guarantee that every product on Concept Kart is genuine and backed by the Manufacturer's warranty.
Read more about Concept Kart's warranty policy.
FREE SHIPPING ON ALL PREPAID ORDERS
We usually ship orders on same day if ordered before 2 pm or within 24 hours if ordered later (except on holidays/sunday, where processing times may be higher) from one of our domestic warehouses based out of Delhi. It normally takes around 1 to 5 business days for delivery. We use premium service partners such as Blue dart, DTDC and Delivery for faster and reliable service. A tracking number will be provided upon shipment.
In very rare cases when order is not received after 10 business days of shipment (extended by number of days when the govt. Restricts movement of goods due to factors such as coronavirus pandemic), please contact us and we will provide you a support.
POWERFUL SOUND PERFORMANCE WITH CUSTOM DEVELOPED DYNAMIC DRIVER
SIMGOT EW100P is equipped with 10mm dynamic driver which brings a powerful sound performance with the pair. It delivers high-quality, refined lower-end performance with powerful, thumping bass, clean and accurate midrange, and rich, lively treble performance.
DUAL-LAYER LIQUID CRYSTAL POLYMER (LCP) DIAPHRAGMS
SIMGOT EW100P adopts a newly designed dual- layer liquid crystal polymer (LCP) diaphragms material. It delivers exceptional acoustic performance characterized by its remarkable transient response, vibrant lower-end reproduction, clear and transparent vocals, and captivating treble frequencies. The earphones seamlessly complement a wide range of musical genres, ensuring a premium and immersive musical experience for all users.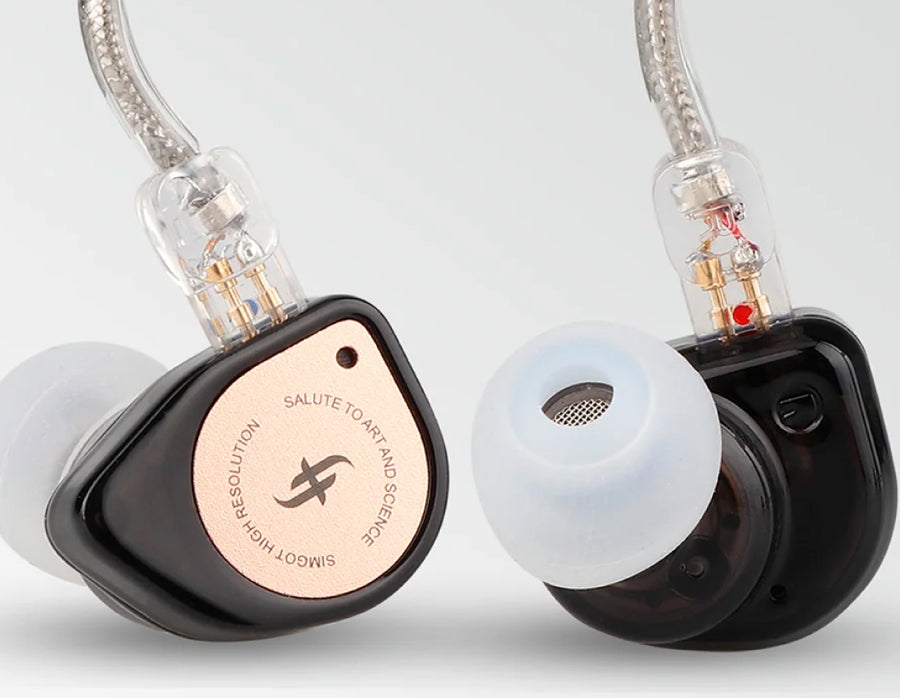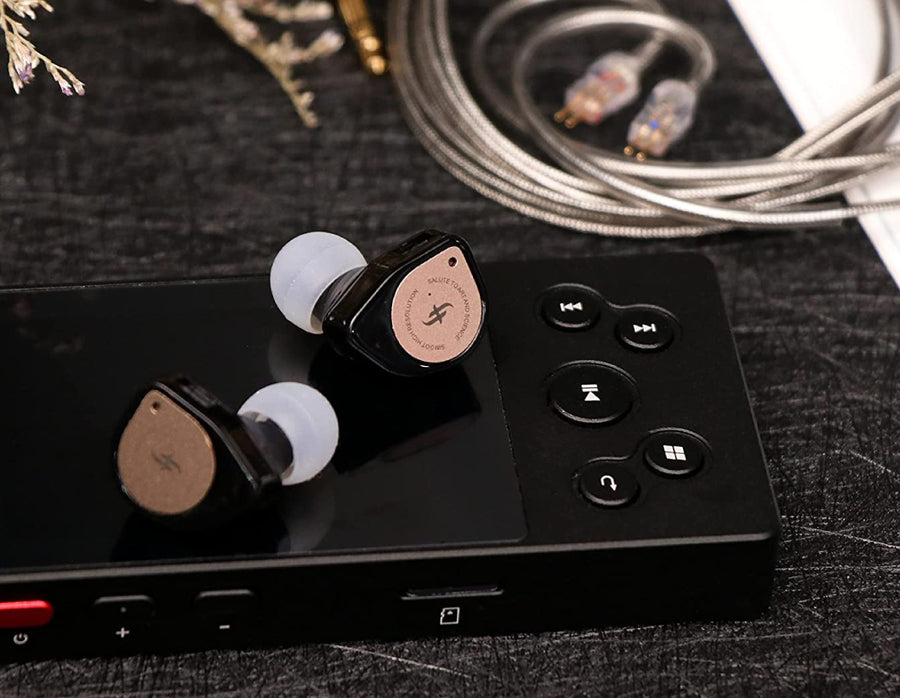 TRANSPARENT HOUSING & ALUMINUM ALLOY CONSTRUCTION
The Ear shells of the SIMGOT EW100P are crafted using a high-quality transparent PC material with aluminum alloy face covers. It offers enhanced stability and durability for long-lasting performance. The ergonomic design of the pair guarantees a snug and secure fit, prioritizing both comfort and placement.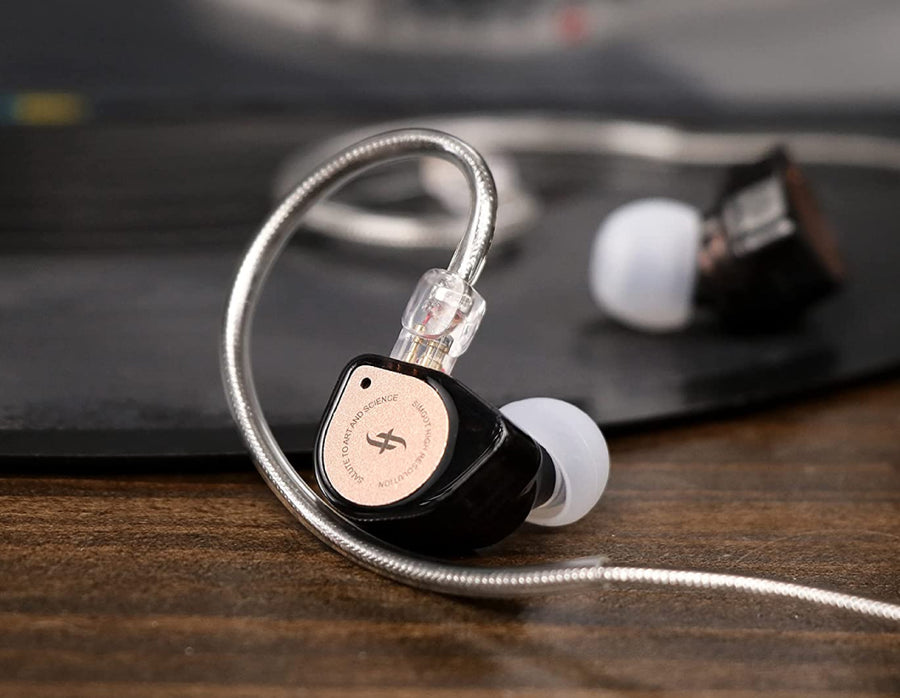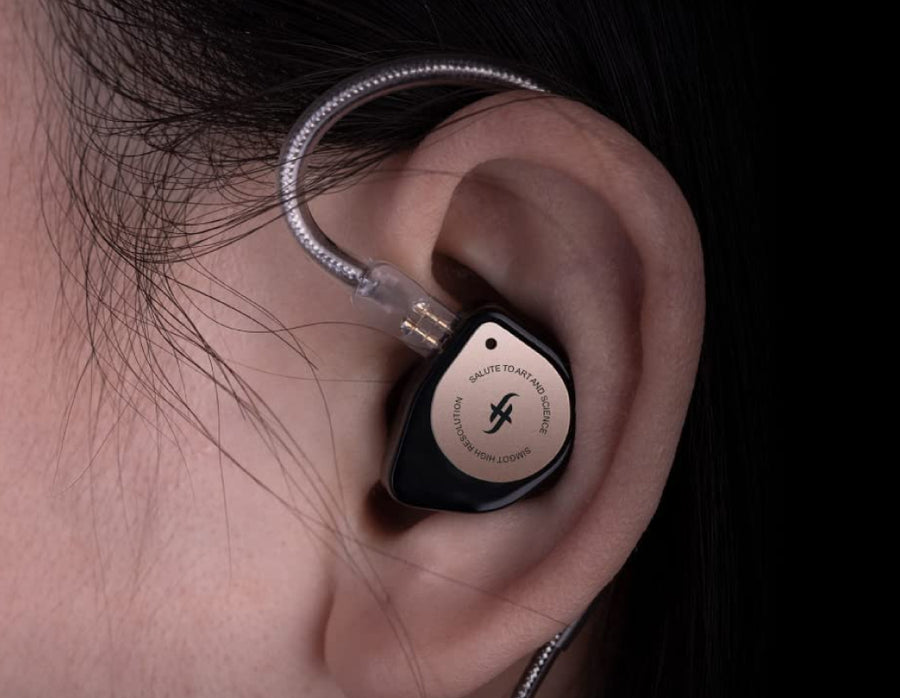 HI-RES AUDIO CERTIFICATION
SIMGOT EW100P in-ear monitors are certified as "Hi-Res Audio" that meets the most demanding standards in the industry. These IEMs are designed specifically for music lovers and audiophiles who value and enjoy high-quality sound. With advanced technology, it ensures that you can fully enjoy and appreciate every beat and detail in your favorite songs.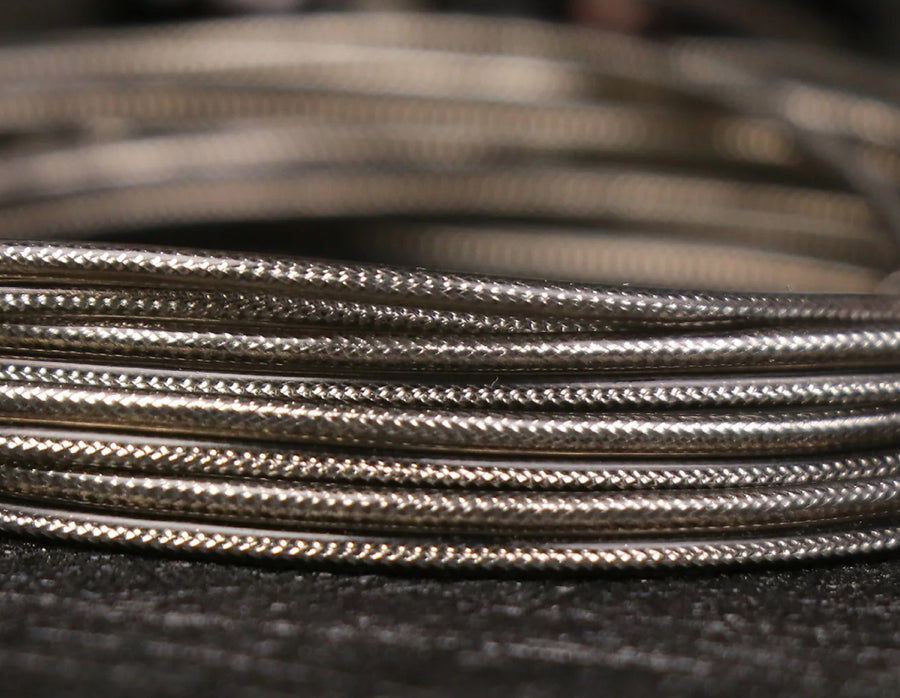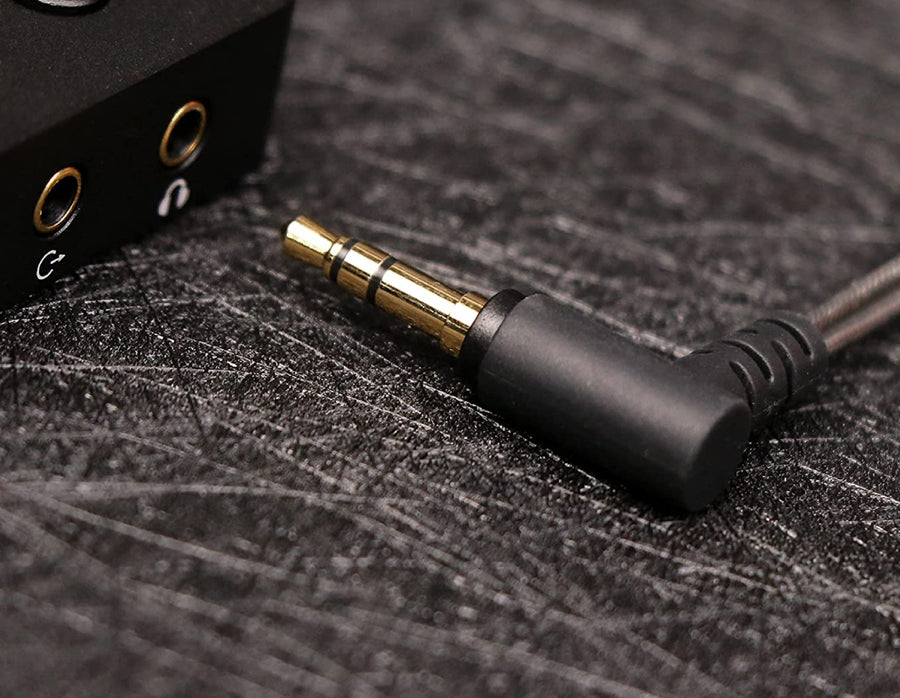 HIGH-PURITY SILVER SHIELDED DETACHABLE CABLE
SIMGOT EW100P comes with high-purity woven copper cable is shielded with silver foil, ensures that the cable provides optimal signal transmission while remaining easy to drive. The cable adopts standard 0.78mm 2-pin connectors and is terminated with a 3.5mm jack.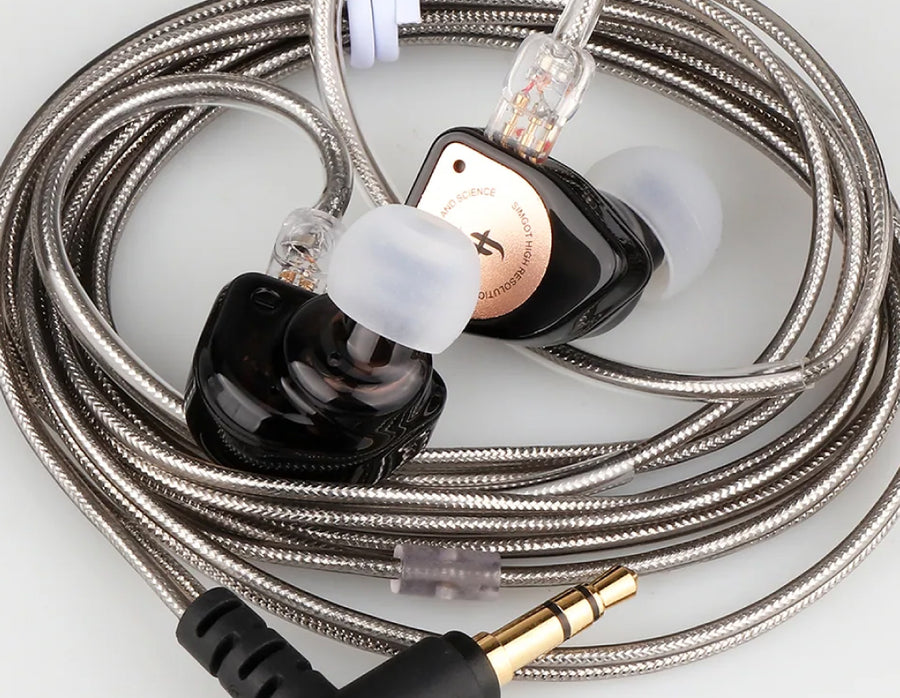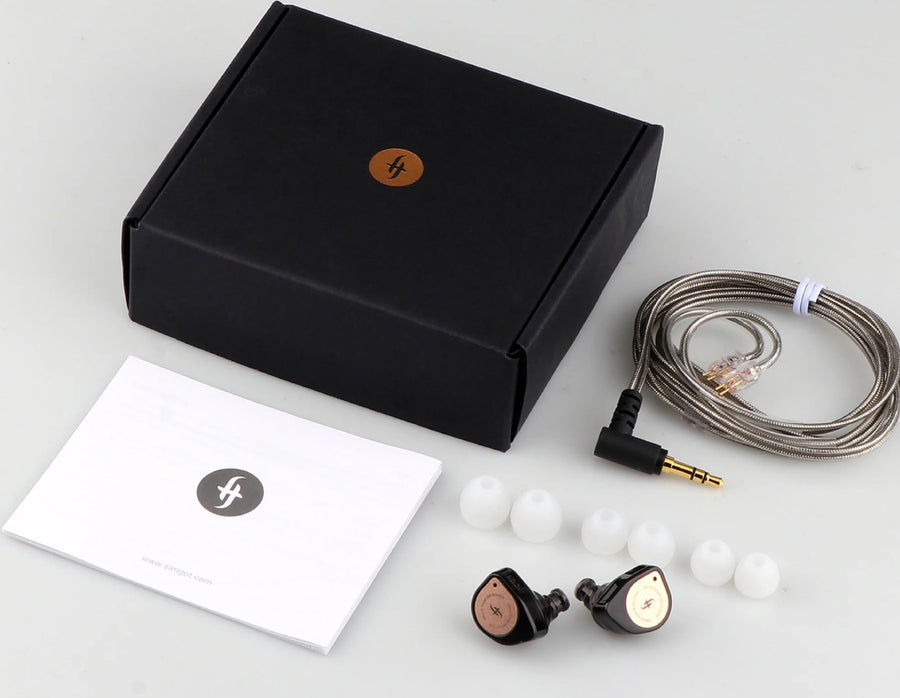 Slightly behind 7hz zero and wan'er
It lacks a lot compared to both zero and wan'er. The air region messes with the timbre of instruments and treble does not sound natural although it is smooth.
Overall 7/10
Thank you so much for taking the time to leave us this amazing review.We always strive to improve our service and would love to hear your feedback.
Product title
Vendor
₹ 19.99 | ₹ 24.99
Product title
Vendor
₹ 19.99 | ₹ 24.99
Product title
Vendor
₹ 19.99 | ₹ 24.99
Product title
Vendor
₹ 19.99 | ₹ 24.99
<! -- Mezereon Configuration -->