Experience Outstanding Sound with Simgot EM6L
Product Name
SIMGOT EM6L IEM
Driver Spec
1DD+4BA Hybrid Driver
Sensitivity
119dB/Vrms(@1kHz)
Frequency Response Range
8Hz-40kHz
Effective Frequency Response
20Hz-20kHz
Earphone Connector
0.78mm 2Pin
What will you get
1x SIMGOT EM6L IEM
1x Detachable Cable
1x Earphone Case
6x Pair Eartips
1x User Manual
1 YEAR WARRANTY
Don't worry, SIMGOT EM6L IEM comes with a 1 Year warranty against manufacturing defects. We guarantee that every product on Concept Kart is genuine and backed by the Manufacturer's warranty.
Read more about Concept Kart's warranty policy.
FREE SHIPPING ON ALL PREPAID ORDERS
We usually ship orders on same day if ordered before 2 pm or within 24 hours if ordered later (except on holidays/sunday, where processing times may be higher) from one of our domestic warehouses based out of Delhi. It normally takes around 1 to 5 business days for delivery. We use premium service partners such as Blue dart, DTDC and Delivery for faster and reliable service. A tracking number will be provided upon shipment.
In very rare cases when order is not received after 10 business days of shipment (extended by number of days when the govt. Restricts movement of goods due to factors such as coronavirus pandemic), please contact us and we will provide you a refund.
1DD+4BA HYBRID DRIVER CONFIGURATION
The SIMGOT EM6L IEM sets a new standard for audio quality. The EM6L features an 8mm dual-cavity dynamic driver with a custom-designed high-polymer diaphragm, dedicated to delivering captivating mid-to-low frequencies. Additionally, two sets of balanced armature drivers are responsible for the mid-to-high and high frequencies.
ALIGNED WITH THE HARMAN-2019 TARGET CURVE
The newly launched EM6L In ear monitor are purposefully designed to follow the H-2019 Target Curve, offering a balanced three-frequency profile, a natural soundstage, and an expansive audio experience. With these exceptional IEMs, take your listening journey to genuine HiFi levels. The H-2019 Target Curve is well-known for its balanced three-frequency profile, accurate soundstage representation, and precise imaging. It lets you enjoy the fullness of low tones, the depth of midranges, and the captivating charm of high-frequency responses.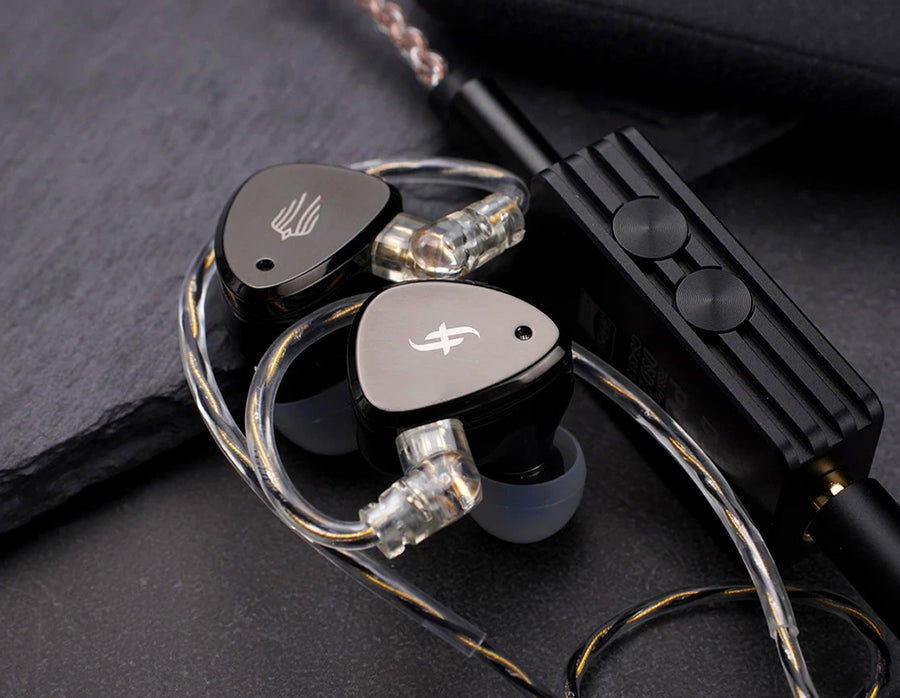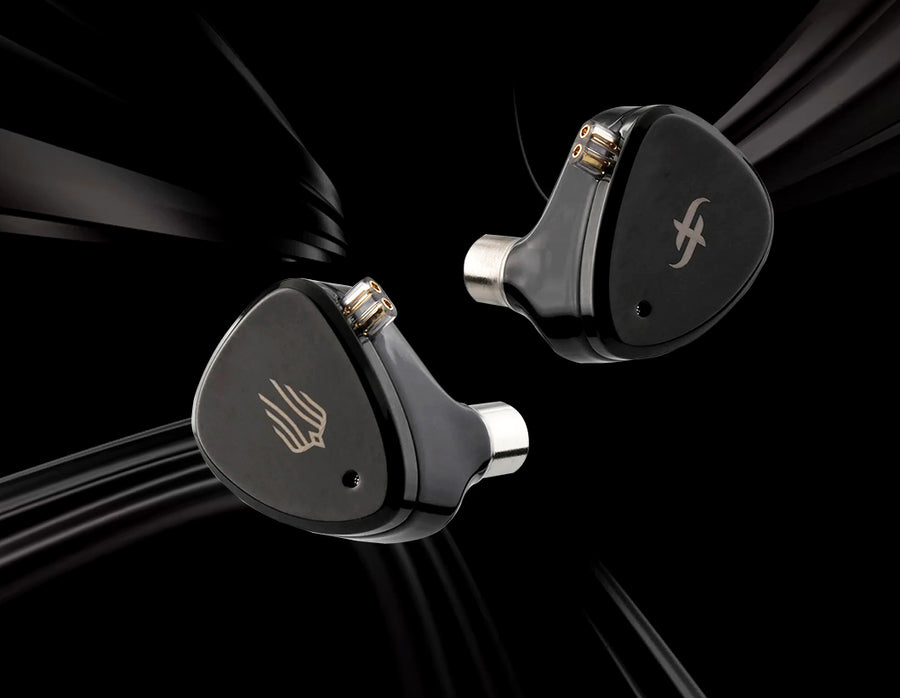 ELEVATE YOUR GAMING EXPERIENCE
SIMGOT EM6L earphone designed for HiFi enthusiasts. Engineered to adhere to the H-2019 curve, the EM6L offers flawless audio reproduction, precise soundstage placement, and impeccable imaging—making it ideal for both gaming and music playback. The dynamic low-frequency response ensures accurate positioning, while spatial sound effects create an immersive gaming ambiance. Benefit from exceptional noise isolation, transforming your audio into a personal cinematic journey. Attain a competitive edge and enhance your gaming encounters with these remarkable earbuds. Redefine excellence through the realm of 3D audio ecstasy.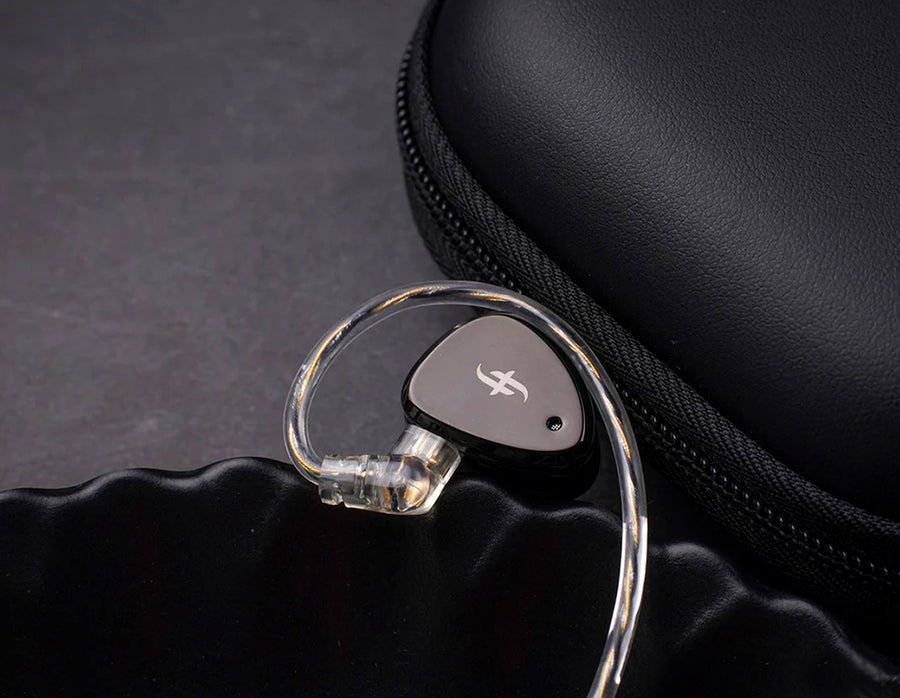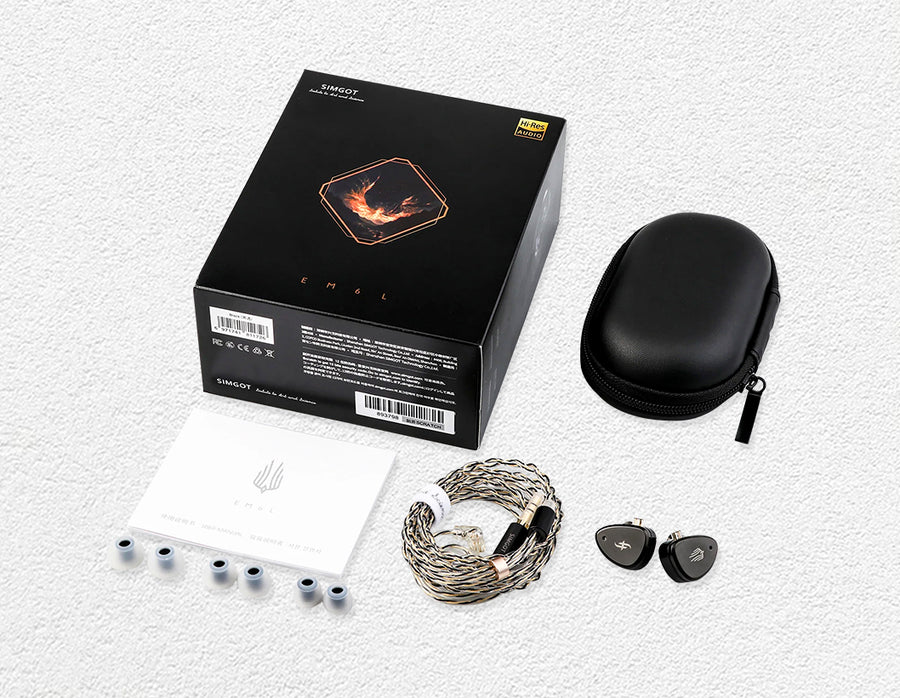 HIGH PRECISION 3D PRINTED TECHNOLOGY
SIMGOT EM6L IEM has crafted the ear cavities for using high-precision 3D printing technology. They are made up of high-quality material featuring an ergonomic shape and lightweight design for supreme comfort and fit. Enjoy your favorite music for countless hours with the SIMGOT EM6L. Additionally, the CNC processed faceplate brings a touch of elegance and sophistication. Its mirror-like finish exudes a sense of refined artistry, making your audio journey an immersive experience.
HIGH PURITY OFC SILVER PLATED CABLE
SIMGOT EM6L In ear monitor comes with silver-plated OFC cable ensures enhanced signal conductivity, allowing every musical nuance to be faithfully transmitted without compromise. It adopts 0.78mm 2Pin connector & 3.5mm standard Jack compatible with most of the device.

Product title
Vendor
Rs. 19.99 | Rs. 24.99
Product title
Vendor
Rs. 19.99 | Rs. 24.99
Product title
Vendor
Rs. 19.99 | Rs. 24.99
Product title
Vendor
Rs. 19.99 | Rs. 24.99