Premium DAC with Latest Generation AKM DAC Chip
Product Name
SHANLING UA3 USB DAC & Amp
3.5mm Single Ended Output
"OUTPUT POWER: 2V @ 32Ω (125mw @ 32Ω)
FREQUENCY RESPONSE: 20Hz - 40khz (-0.7db)
THD+N: 0.0004% @ 32Ω (A-Weighting @ 1V)
DYNAMIC RANGE: 119db @ 32Ω (A-Weighting)
SIGNAL TO NOISE RATIO: 119db @ 32Ω (A-Weighting)
CHANNEL SEPARATION: 80db @ 32Ω
OUTPUT IMPEDANCE: <0.4Ω
"
4.4mm Balanced Output
OUTPUT POWER: 2.6V @ 32Ω (210mW @ 32Ω)
FREQUENCY RESPONSE: 20Hz - 40kHz (-0.7dB)
THD+N: 0.0003% @ 32Ω (A-Weighting @ 1V)
DYNAMIC RANGE: 120dB @ 32Ω (A-Weighting)
SIGNAL TO NOISE RATIO : 120dB @ 32Ω (A-Weighting)
CHANNEL SEPARATION: 110dB @ 32Ω
OUTPUT IMPEDANCE: <0.8Ω

Decoding Support
Xmos XU208
Output Power
Up to 211mW@32Ω
Headphone ports
4.4mm balanced+3.5mm single-ended
Compatible with
Android, Windows, Mac and iOS
Hi-Res support
up to 32/768 and DSD512
What will you get
1x Shanling UA3 DAC & Amp
1x USB-C To C Cable
1x USB-C To A Adapter
1x User Manual
1x Warranty Card
1 YEAR WARRANTY
Don't worry, SHANLING UA3 Portable USB DAC & Amp comes with a 1 Year warranty against manufacturing defects. We guarantee that every product on Concept Kart is genuine and backed by the Manufacturer's warranty.
Read more about Concept Kart's warranty policy.
FREE SHIPPING ON ALL PREPAID ORDERS
We usually ship orders on same day if ordered before 2 pm or within 24 hours if ordered later (except on holidays/sunday, where processing times may be higher) from one of our domestic warehouses based out of Delhi. It normally takes around 1 to 5 business days for delivery. We use premium service partners such as Blue dart, DTDC and Delivery for faster and reliable service. A tracking number will be provided upon shipment.
In very rare cases when order is not received after 10 business days of shipment (extended by number of days when the govt. Restricts movement of goods due to factors such as coronavirus pandemic), please contact us and we will provide you a refund.
IMPRESSIVE SOUND WITH PREMIUM DUAL DAC CHIPSET
Shanling UA3 brings the goodness of high-resolution audio with its premium dual DAC arrangement. Shanling has trusted the UA3 with AKM's latest generation AK4493SEQ DAC chips. They offer a rich and smooth sound experience with rich tonality and clean, noise-free background.
HIGH-POWER AMP SECTION WITH DUAL RT6863 CHIPS
The Shanling UA3 is designed with specially developed headphone amplification circuitry. It features dual independent RiCore RT6863 amplification chips that produce a strong output of up to 211mW @ 32Ω of impedance load. This means the UA3 can easily drive most in-ear monitors (IEMs) and some headphones that don't need a lot of power, making it an excellent choice for portable use.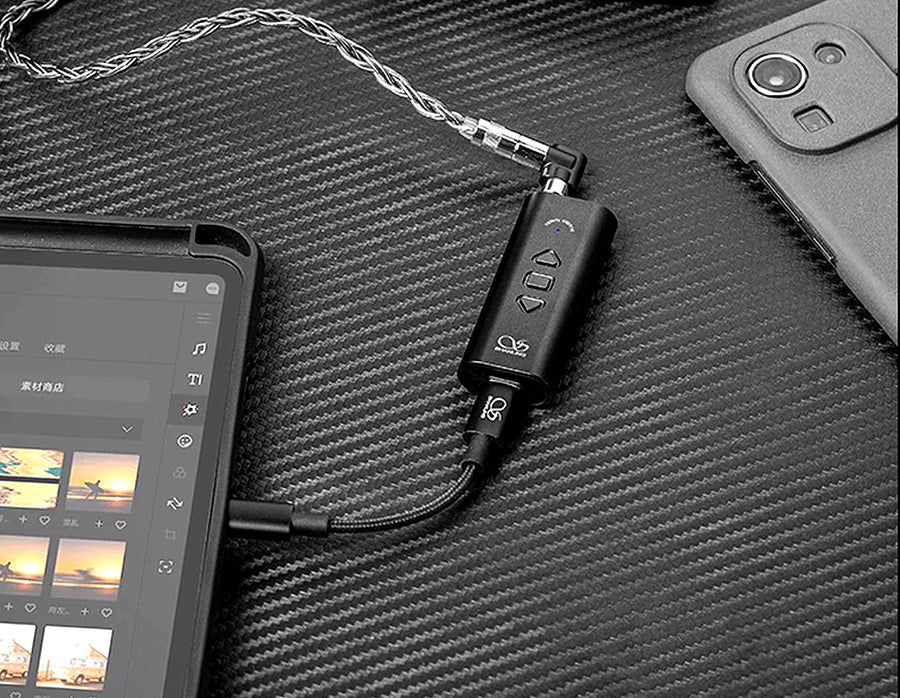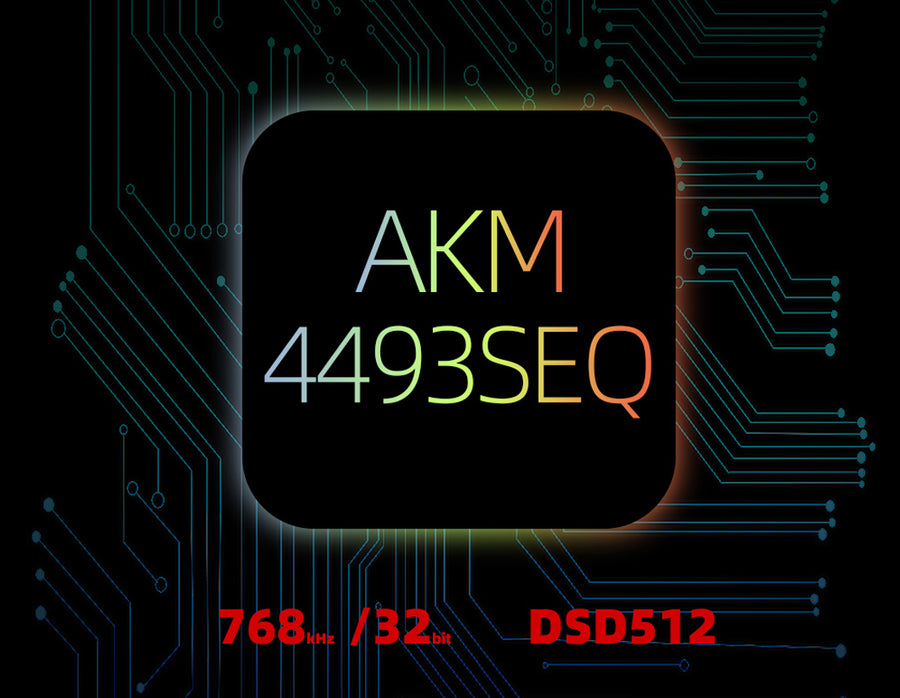 SINGLE-ENDED & BALANCED HEADPHONE OUTPUT
Shanling UA3 features both single-ended and balanced headphone output ports. It houses a 3.5mm port for single-ended connections and a 4.4mm port for balanced headphone connections. It's a perfect match for a wide range of IEMs and Headphones since most new models come with 3.5mm or 4.4mm terminated cables as stock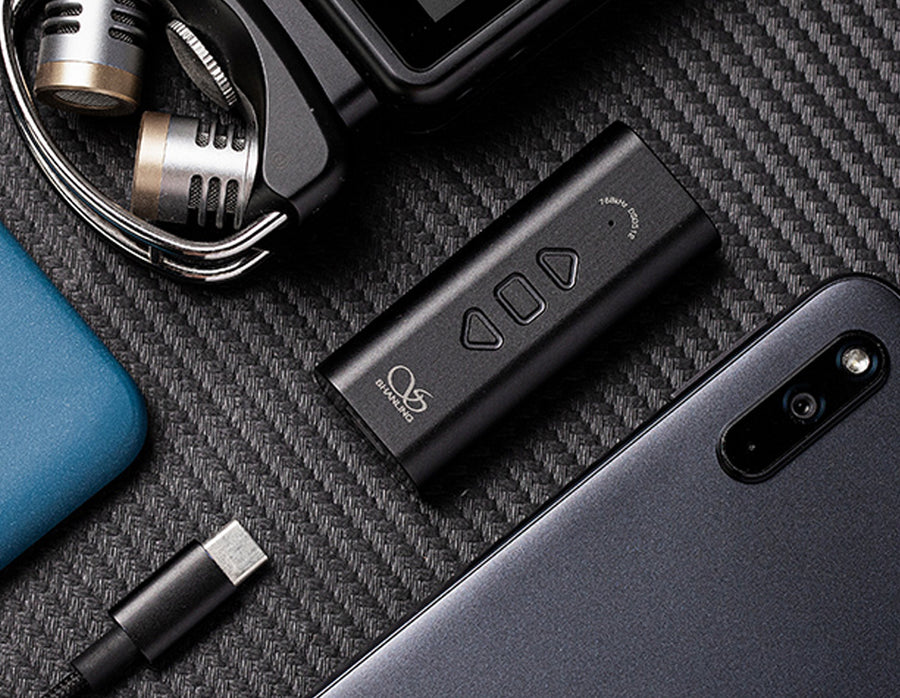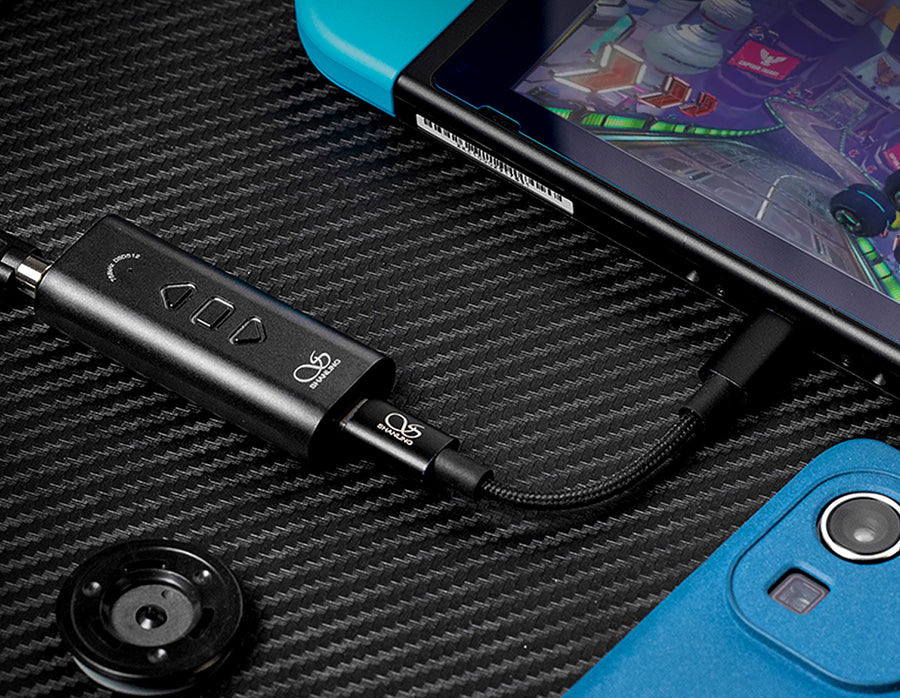 PHYSICAL VOLUME KEYS
Users can easily adjust the volume of the playback using physical volume keys on the Shanling UA3. The DAC also has a play/pause key that helps you control the media playback. The keys are placed right on the front of the device merging successfully into its design theme.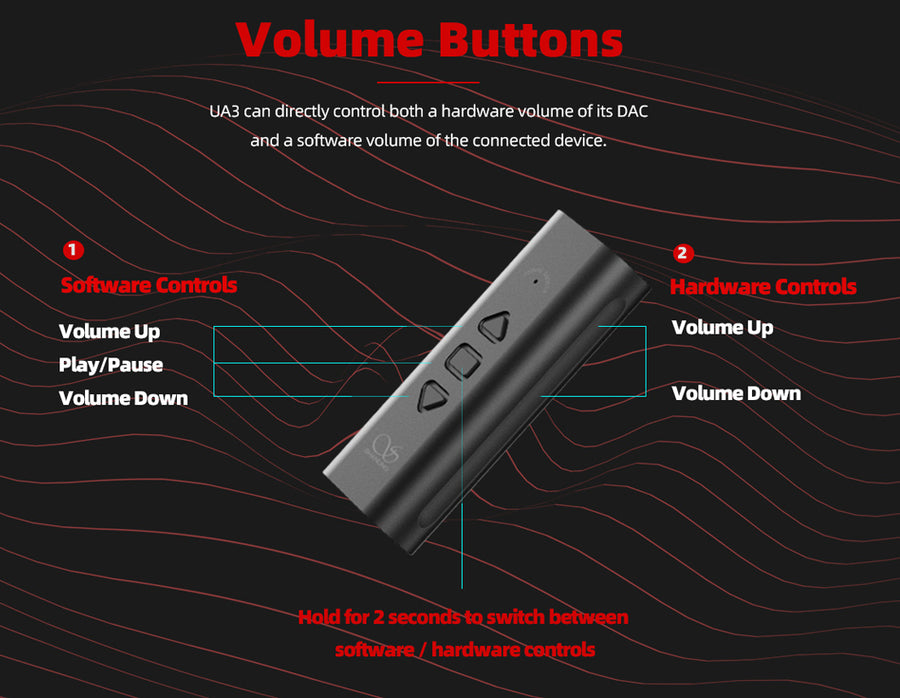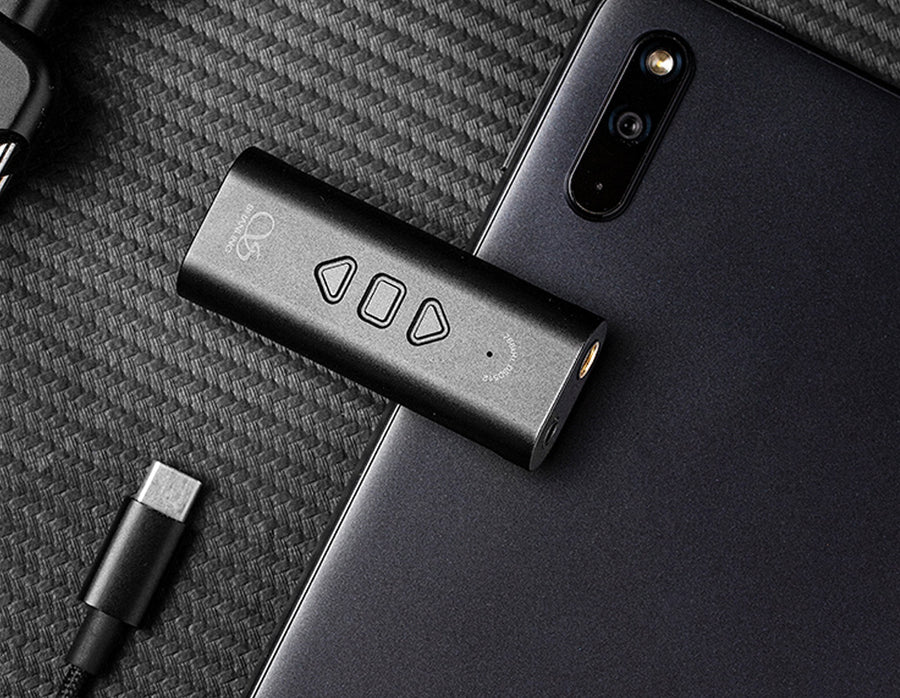 COMPATIBLE WITH NINTENDO SWITCH
Shanling UA3 supports two operating modes, UAC2.0 and UAC1.0. The 2.0 mode is suitable for new-generation devices such as smartphones, Laptops, etc while the UAC1.0 mode is suitable for low-output devices such as Nintendo Switch, previous-generation Smartphones, etc.
PURE HIGH-RESOLUTION AUDIO EXPERIENCE
Shanling UA3 is a high-performance DAC/AMP designed for enhancing your music listening experience with simple day-to-day devices such as smartphones, laptops, etc. The UA3 is designed with high-quality components that ensure a quality listening experience. It supports decoding for high-resolution audio signals including PCM support up to 32-Bit/768kHz and Native DSD512 audio signals!!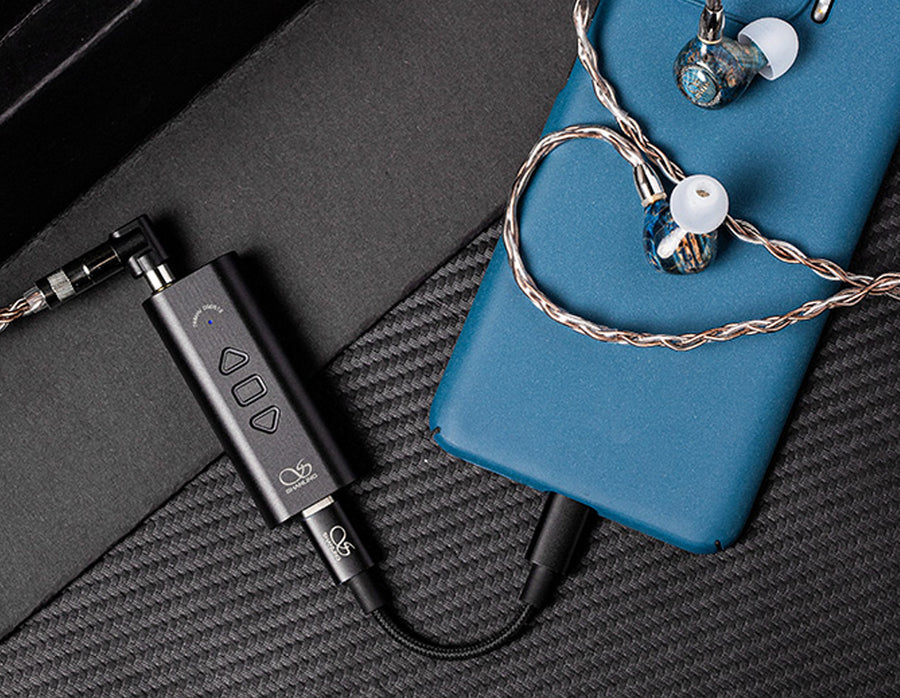 COMPATIBLE WITH A WIDE RANGE OF DEVICES
Shanling UA3 is a device that is widely suitable for a wide range of devices. This includes Android, iOS, MacOS, and Windows devices. You don't need to have a dedicated driver installed on your PC, you can enjoy music with a simple plug-and-play method. Using Hi-Res software such as USB Audio Player Pro, Neutron Player, Tidal, Apple Music Lossless, etc. is recommended for the best sound experience with your smartphones.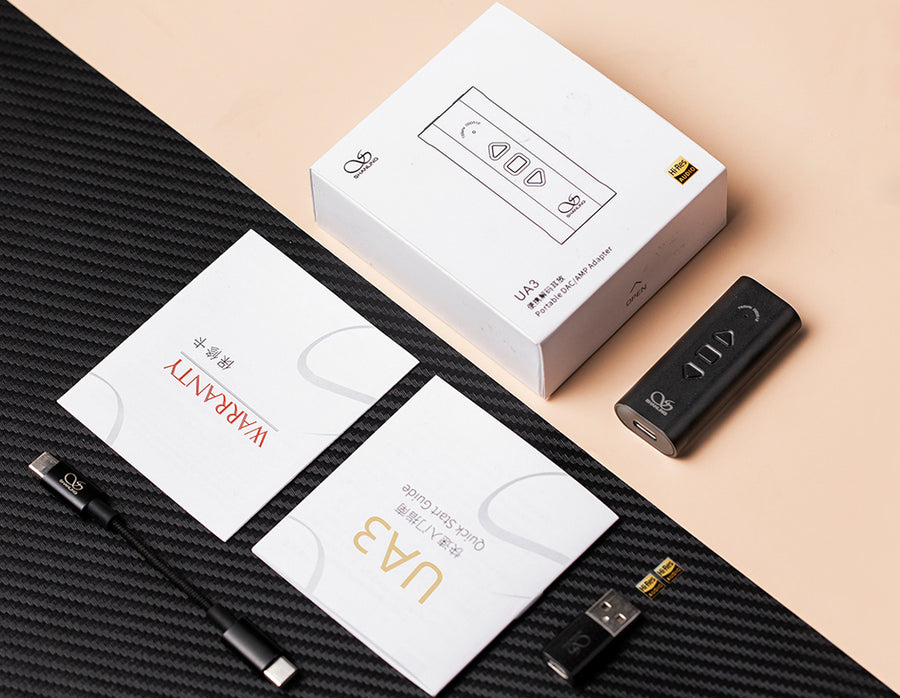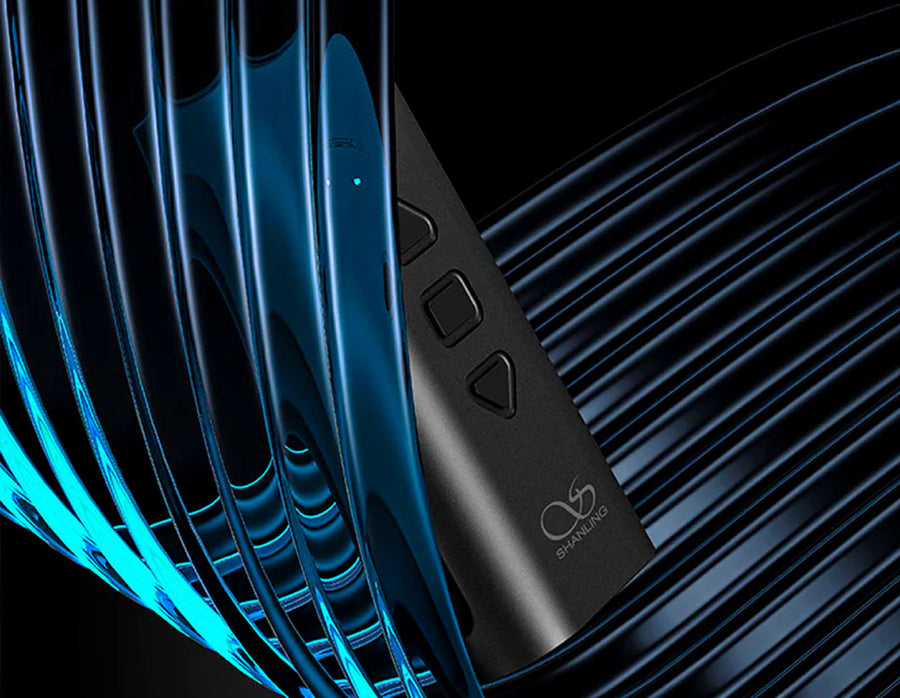 Product title
Vendor
Rs. 19.99 | Rs. 24.99
Product title
Vendor
Rs. 19.99 | Rs. 24.99
Product title
Vendor
Rs. 19.99 | Rs. 24.99
Product title
Vendor
Rs. 19.99 | Rs. 24.99