Immersive Sound experience with Exquisite Design and Unmatched Performance
Model
M7 Digital Audio Player
Display
5-Inch 1920 * 1080
CPU
Qualcomm Snapdragon 665
Memory
Ram 6GB, ROM 128GB + single Micro SD card slot
Hi-Res support
32/768 & DSD512 & MQA 16X
Bluetooth
Bluetooth 5.0, two-way, LDAC, LHDC, aptX HD, aptX, SBC Support
Wi-Fi
2.4G/5G, supporting DLNA, Airplay
Amplifier
ADA4896-2 + MUSES8920 + OPA2211 + BUF634
Output Power
Single-ended 400 mW@32Ohm // 900mW@32Ohm Balanced
Output
3.5mm single ended and 4.4mm balanced
Output impedance
Less than 1 Ohm
Battery
7000 mAh, supporting 18W quick charging
Battery life
Up to 10 hours in single ended and 8.5 hours in balanced
Single-Ended Output
1. Output Power
Low Gain: 0.73 V@32 Ohm (17 mW)
Medium Gain: 1.88 V@32 Ohm (110 mW)
High gain: 3.61 V@32 Ohm (406 mW)
2. Frequency Response:20 Hz - 40 KHz (0.2 dB)
3. THD+N:0.0007%
4. Channel separation:75 dB @ 32 Ohm
5. Dynamic Range:126 dB
6. Signal-To-Noise:126 dB
7. Noise:>116 dB(<1.6 uV)(Low Gain)
8. Output Impedance:<1 Ohm

Balanced Output
1. Output Power
Low Gain: 1.46 V@32 Ohm (66 mW)
Medium Gain: 3.35 V@32 Ohm (350 mW)
High gain: 5.43 V@32 Ohm (920 mW)
2. Frequency Response:20 Hz - 40 KHz (0.2 dB)
3. THD+N:0.0007%
4. Channel separation:115 dB @ 32 Ohm
5. Dynamic Range:128 dB
6. Signal-To-Noise:128 dB
7. Noise:>113 dB(<2.2 uV)(Low Gain)
8. Output Impedance:<1 Ohm

What will you get
1X SHANLING M7 Digital Audio Player
1X USB-C Charging Cable
1X Manual & Warranty Card
2X Screen Protector
1 YEAR WARRANTY
Don't worry, SHANLING M7 Portable Digital Audio Player comes with a 1 Year warranty against manufacturing defects. We guarantee that every product on Concept Kart is genuine and backed by the Manufacturer's warranty.
Read more about Concept Kart's warranty policy.
FREE SHIPPING ON ALL PREPAID ORDERS
We usually ship orders on same day if ordered before 2 pm or within 24 hours if ordered later (except on holidays/sunday, where processing times may be higher) from one of our domestic warehouses based out of Delhi. It normally takes around 1 to 5 business days for delivery. We use premium service partners such as Blue dart, DTDC and Delivery for faster and reliable service. A tracking number will be provided upon shipment.
In very rare cases when order is not received after 10 business days of shipment (extended by number of days when the govt. Restricts movement of goods due to factors such as coronavirus pandemic), please contact us and we will provide you a refund.
PREMIUM DAC CHIP
Equipped with the premium ES9038Pro Sabre DAC chip, the SHANLING M7 delivers exceptional audio performance. This flagship DAC chip, with its 32-Bit 8-channel configuration, ensures ultra-clean decoding of Hi-Res signals, resulting in a crystal-clear background and minimal distortion in the output signals.
NEW OP+BUF AUDIO ARCHITECTURE
The SHANLING M7 features a new OP+BUF audio architecture and a "low-pass filter technology with consistent phase in all frequency bands" developed by Shanling engineers. It also incorporates a newly designed 4-way fully balanced output circuit, improving distortion, driving force, and control for an exceptional audio experience. The power output of the device has been optimized to deliver an optimal audio experience.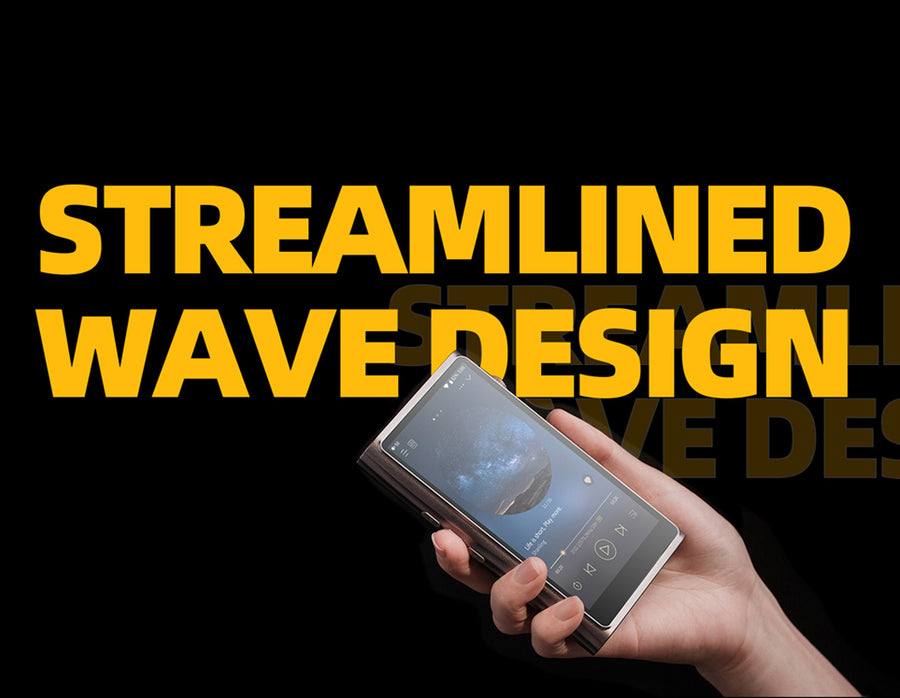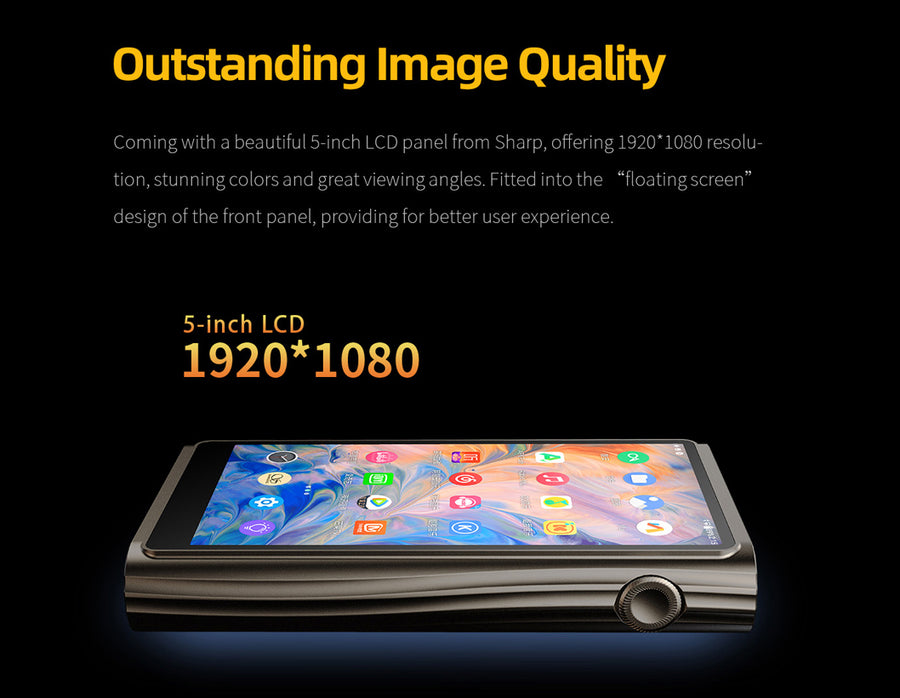 UPGRADED CPU FOR ENHANCED PERFORMANCE
The SHANLING M7 integrates the latest Snapdragon 665 chipset, resulting in ultra-fast performance, a seamless user interface, and zero lag. This upgraded System on Chip (SoC) also enables the device to run on the Android 10 operating system. Coupled with 6GB of RAM, the M7 allows for smooth multitasking and simultaneous use of various media applications.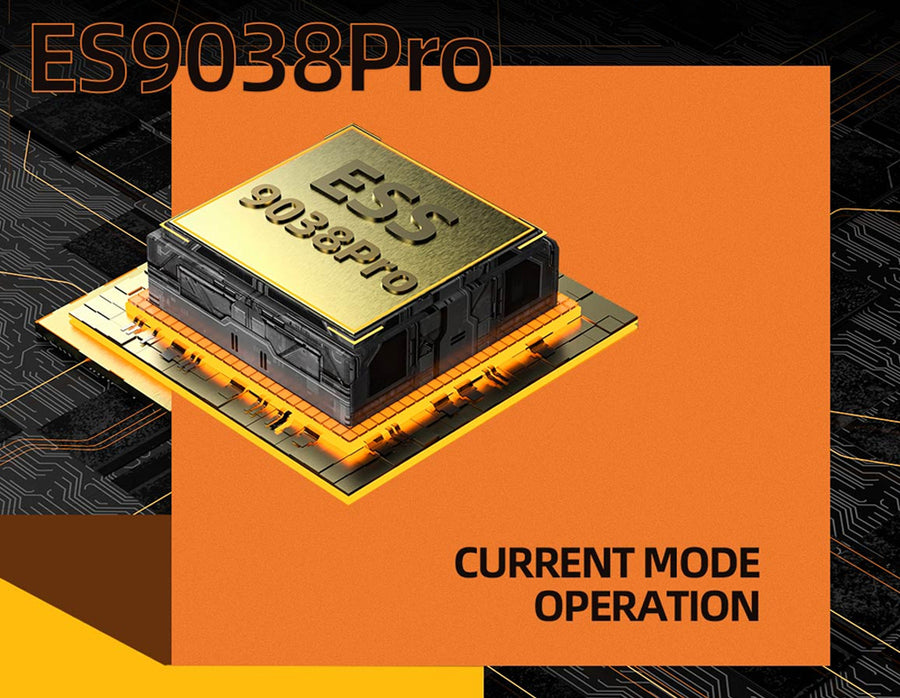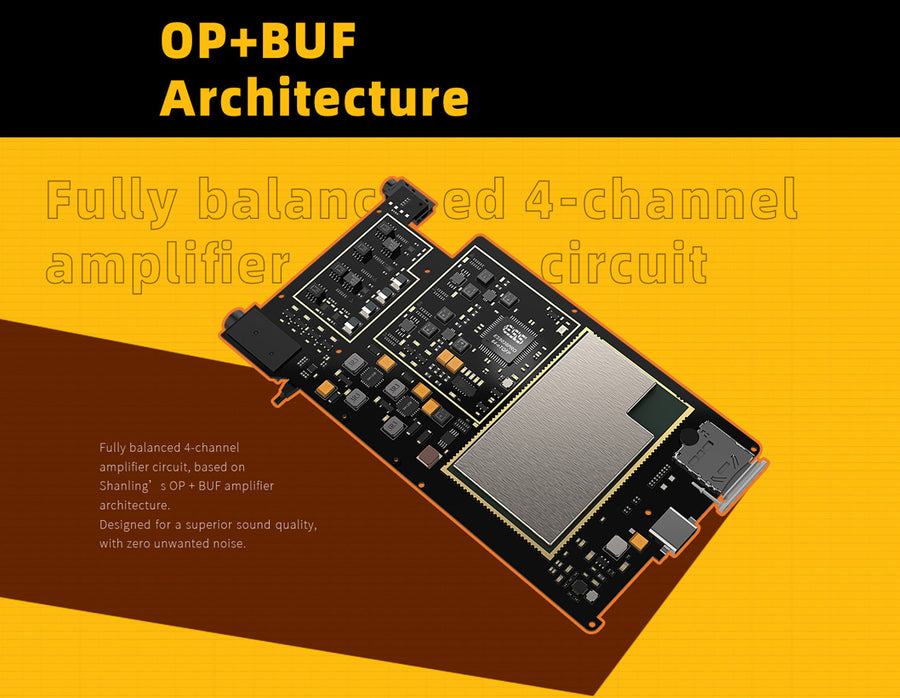 IMMERSIVE AUDIOVISUAL EXPERIENCE
The SHANLING M7 stands out with its True Hi-Res decoding capability. It can decode PCM files up to 32-Bit/768kHz and native DSD512, delivering music in its purest form. Supported file formats include WAV, Flac, MP3, and WMA, with full 16x MQA rendering support for studio-quality recordings. The M7 features a vibrant 5-inch LCD full HD 1920*1080 display that brings content to life with stunning visuals and sharp details. Fitted into floating design of the front panel, stunning colors and great view angles.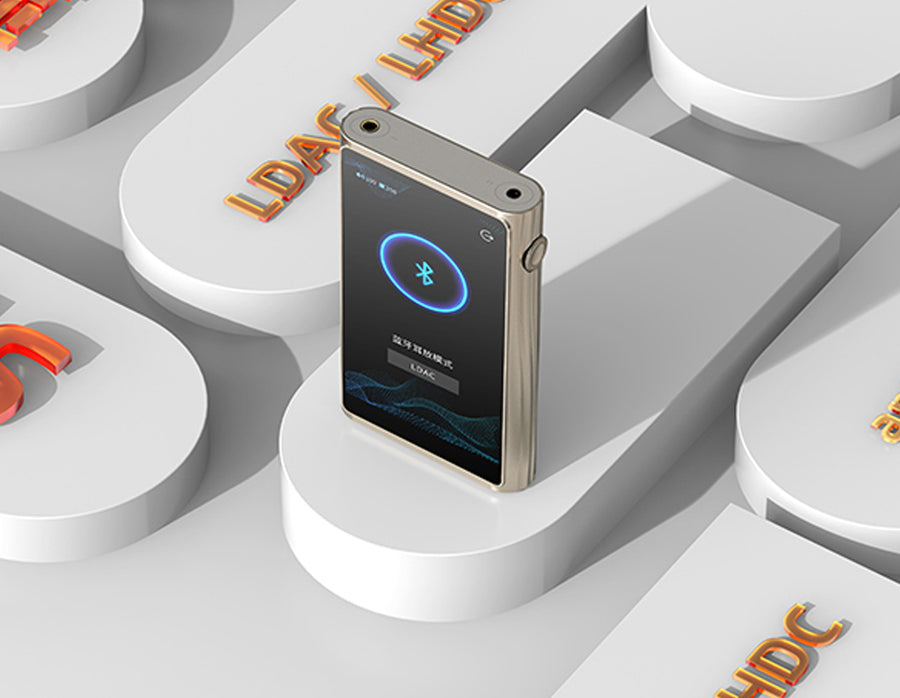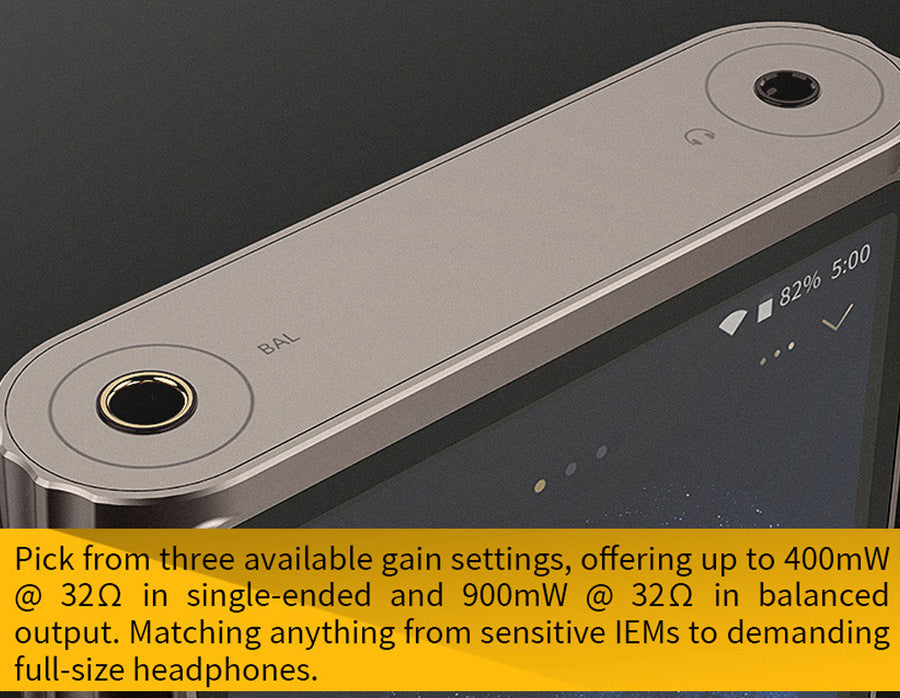 POWERFUL AMPLIFICATION WITH DUAL HEADPHONE PORTS
Equipped with a custom amplification circuit designed by SHANLING, the M7 generates robust signal amplification with a clean audio backdrop. The device features both a 3.5mm single-ended and a 4.4mm balanced headphone output port, providing powerful output ratings of 400mW and 900mW, respectively.
HIGH-RESOLUTION HEADPHONE AMPLIFIER
The SHANLING M7 Music player supports 16x MQA decoding and USB Audio output MQA signal. It can support up to 768kHz/32bit, DSD512. Output power for the single-ended output through the 3.5mm port is 400mW at 32Ω, and for the balanced output through the 4.4mm port, it is 900mW at 32Ω.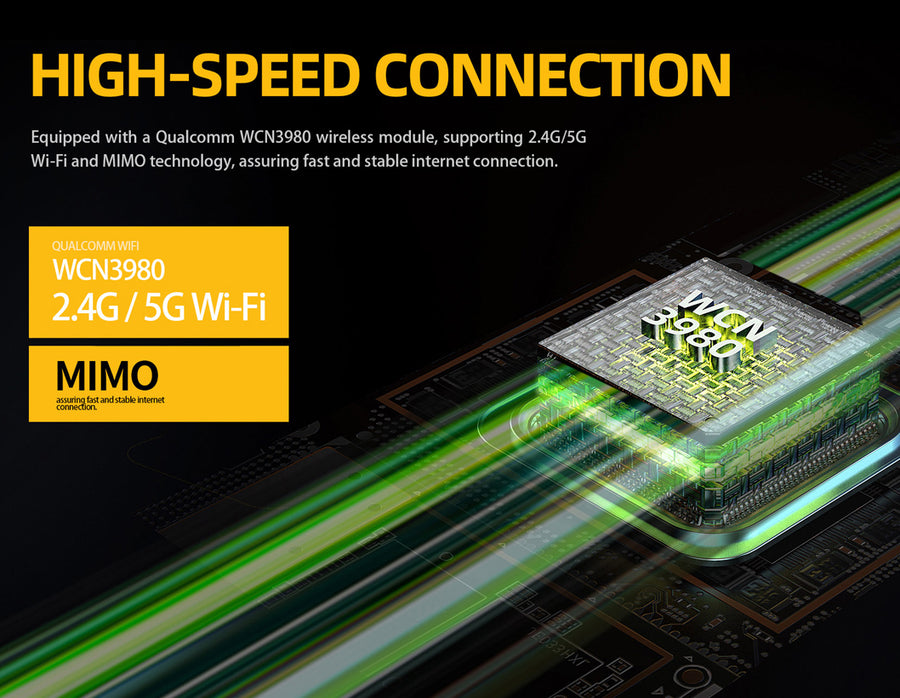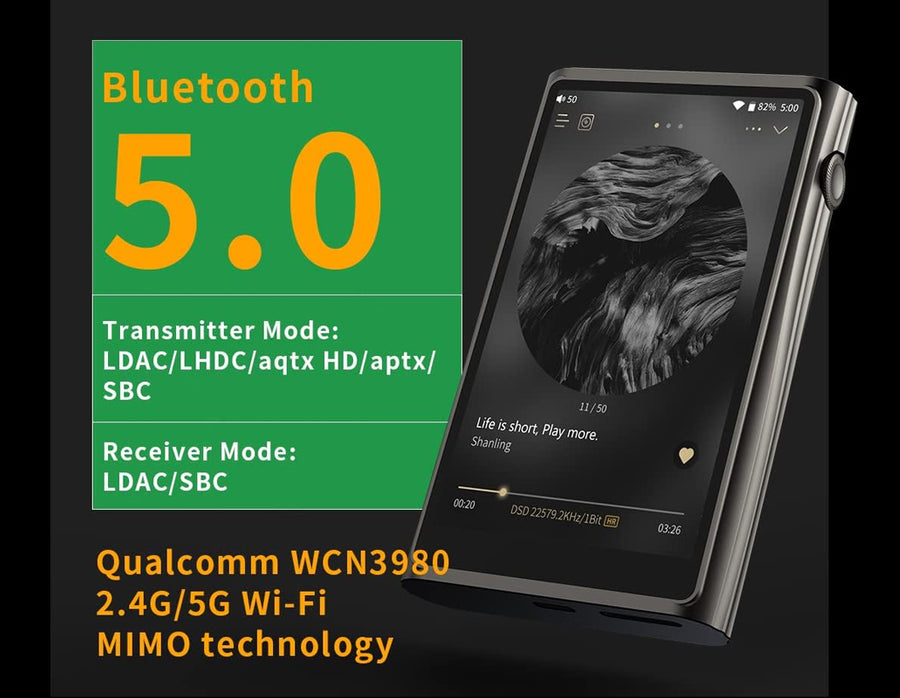 DUAL WIFI, HIGH-SPEED TRANSMISSION
The SHANLING M7 features the Qualcomm WCN 3980 WiFi module, offering enhanced connectivity features. It supports dual-band WiFi, operating at both 2.4GHz and 5GHz frequencies. Additionally, the device utilizes MIMO (Multiple-Input Multiple-Output) technology, ensuring a more stable and reliable data transmission experience.
LARGE 7,000mAh BATTERY & FAST CHARGING
The SHANLING M7 comes with a large capacity 7,000mAh battery, offering extended usage times. It provides up to 10 hours of playback when using the 3.5mm single-ended output, up to 8.5 hours with the 4.4mm balanced output. Furthermore, the M7 supports QC3.0 18W fast charging, enabling swift recharge times.
WAVE-LIKE APPEARANCE & ERGONOMIC DESIGN
The SHANLING M7 digital audio player showcases a visually stunning wave-like design that catches the eye. With its sleek contours and elegant appearance, it adds a touch of sophistication to your audio experience. The player is equipped with three buttons for intuitive control and a volume control wheel that allows for effortless and precise adjustment of sound levels.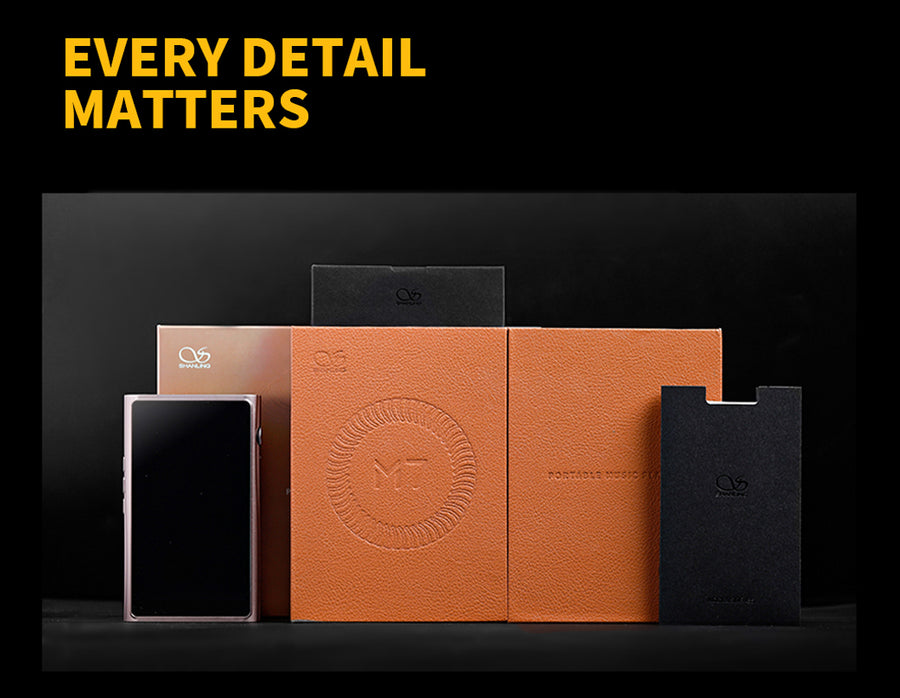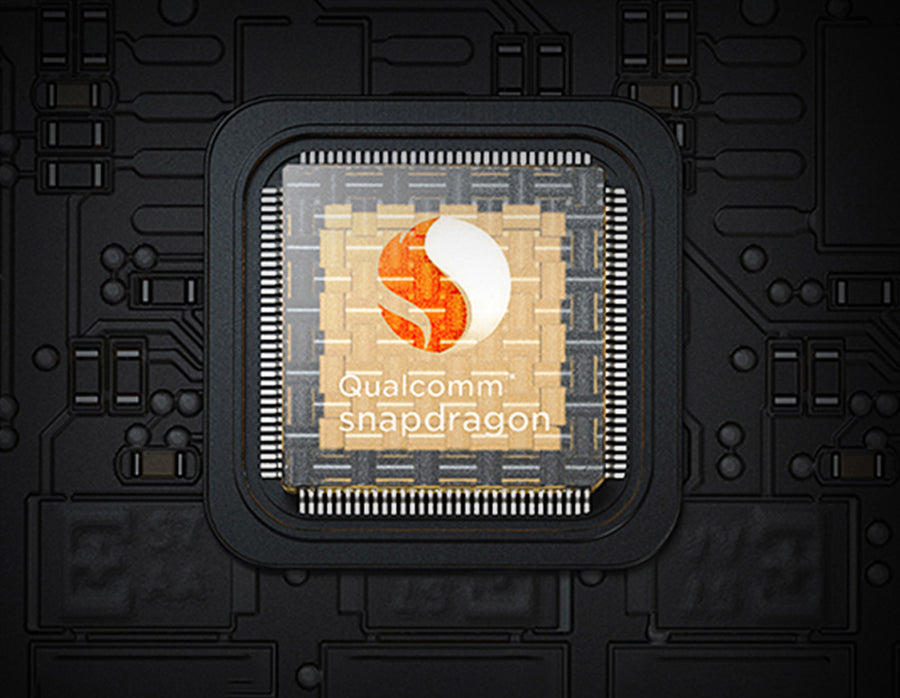 Product title
Vendor
Rs. 19.99 | Rs. 24.99
Product title
Vendor
Rs. 19.99 | Rs. 24.99
Product title
Vendor
Rs. 19.99 | Rs. 24.99
Product title
Vendor
Rs. 19.99 | Rs. 24.99