Ultimate Sound Perfection with the IE 900
Transducer Principle
Dynamic, Extra Wide Band (XWB)
Frequency Response
5Hz - 48,000Hz
Ear Coupling
In ear Closed
Sound Pressure level (SPL)
123 dB (1 kHz, 1 Vrms)
Total Harmonic Distortion (THD)
< 0.05% (1 kHz, 94 dB)
Connector
Stereo jack plug, gold-plated, MMCX plug
What will you get
IE 900 in-ear headphones
Balanced para-aramid reinforced cable with 2.5mm connector
Unbalanced para-aramid reinforced cable with 3.5mm connector
Balanced para-aramid reinforced cable with 4.4mm connector
3 pairs of silicone ear adapters (S, M, L)
3 pairs of foam ear adapters (S, M, L)
Premium carry case with metal serial no. plate
Cable clip, cleaning tool & Cleaning cloth
Presentation box with signed customer certificate & User manuals
2 YEAR WARRANTY
Don't worry, Products Sennheiser IE 900 IEM comes with a 2 Year Warranty against manufacturing defects on this product. All warranty claims in India are handled by Sennheiser India, an Authorized Service Partner.
Read more about Sennheiser's warranty policy.
Website:
Service Centers In India
Email
:
in-info@sennheiser.com
Contact No:
1800-22-3632
FREE SHIPPING ON ALL PREPAID ORDERS
We usually ship orders on same day if ordered before 2 pm or within 24 hours if ordered later (except on holidays/sunday, where processing times may be higher) from one of our domestic warehouses based out of Delhi. It normally takes around 1 to 5 business days for delivery. We use premium service partners such as Blue dart, DTDC and Delivery for faster and reliable service. A tracking number will be provided upon shipment.
In very rare cases when order is not received after 10 business days of shipment (extended by number of days when the govt. Restricts movement of goods due to factors such as coronavirus pandemic), please contact us and we will provide you a refund.
EXPERIENCE AUDIO BRILLIANCE FROM GERMANY WITH X3R TECHNOLOGY AND A 7MM DRIVER
The Sennheiser IE 900 features X3R triple-chamber absorber technology, featuring a 7mm True Response transducer and an acoustic vortex to achieve exceptional, authentic sound quality. The meticulously crafted solid aluminum housing effectively removes resonance, resulting in a pristine audio output. The application of German engineering expertise guarantees an unparalleled auditory journey.
HIGH-QUALITY 5-AXIS CNC MACHINED ALUMINIUM ALLOY
The Sennheiser IE 900 boasts meticulous craftsmanship, featuring precision-milled aluminum for both its aesthetic appeal and long-lasting durability. Its housing undergoes meticulous construction through precision cuts using a five-axis CNC machine from a single block of aluminum, further enhanced with anodization for heightened resistance to wear and corrosion.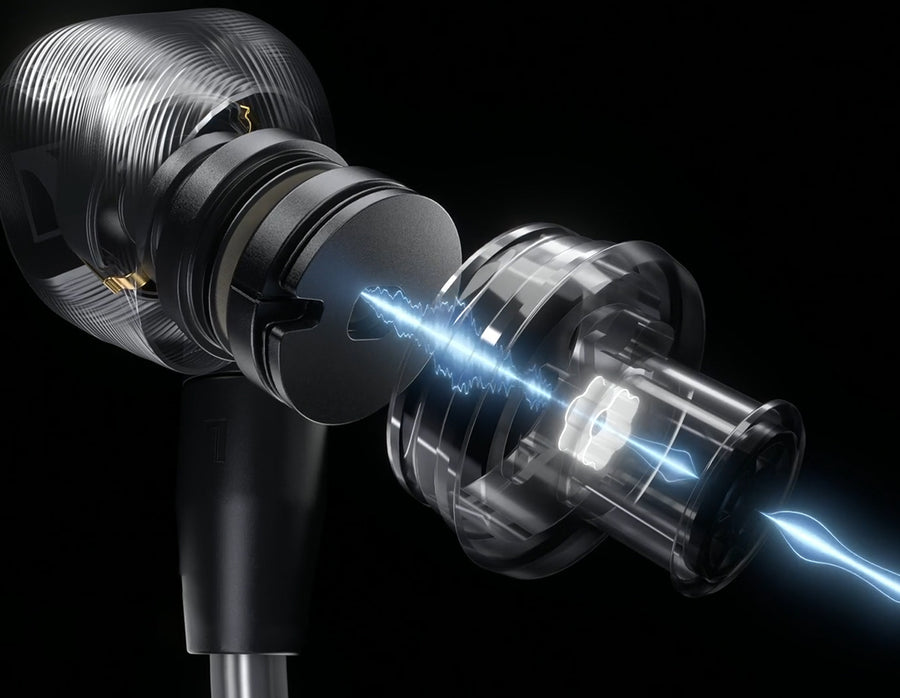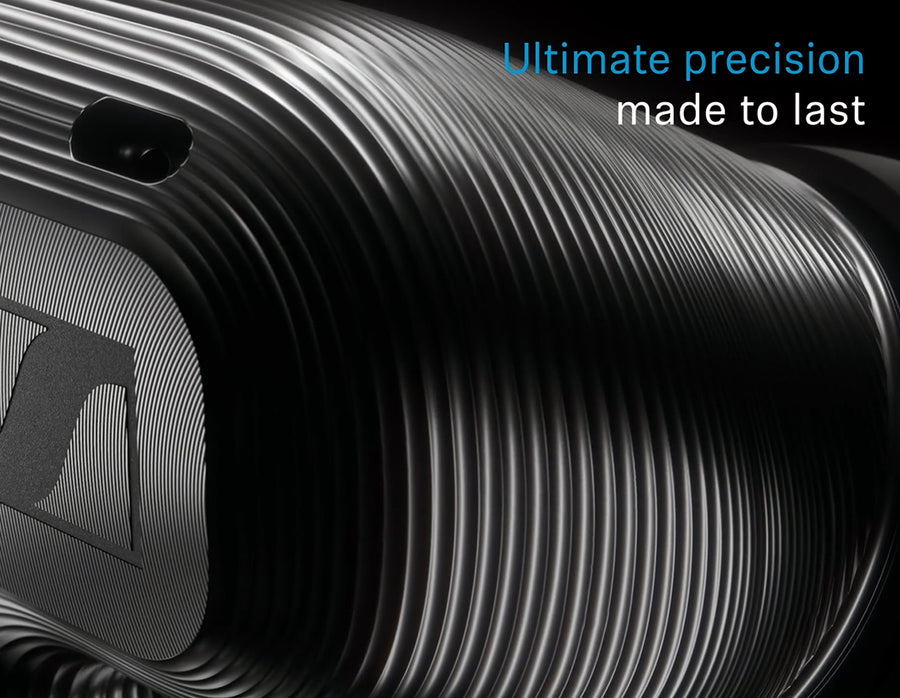 OPTIMIZED ACOUSTIC DESIGN FOR ENHANCED SOUND CLARITY
The Sennheiser IE 900 employs a specifically crafted acoustic back volume to attain distinct separation between the lower and middle frequencies, leading to a transparent audio output. This distinctive chamber optimizes the bass boost while controlling airflow direction and volume within the transducer system, resulting in a clear and authentic sound enriched with improved bass and mid-range capabilities.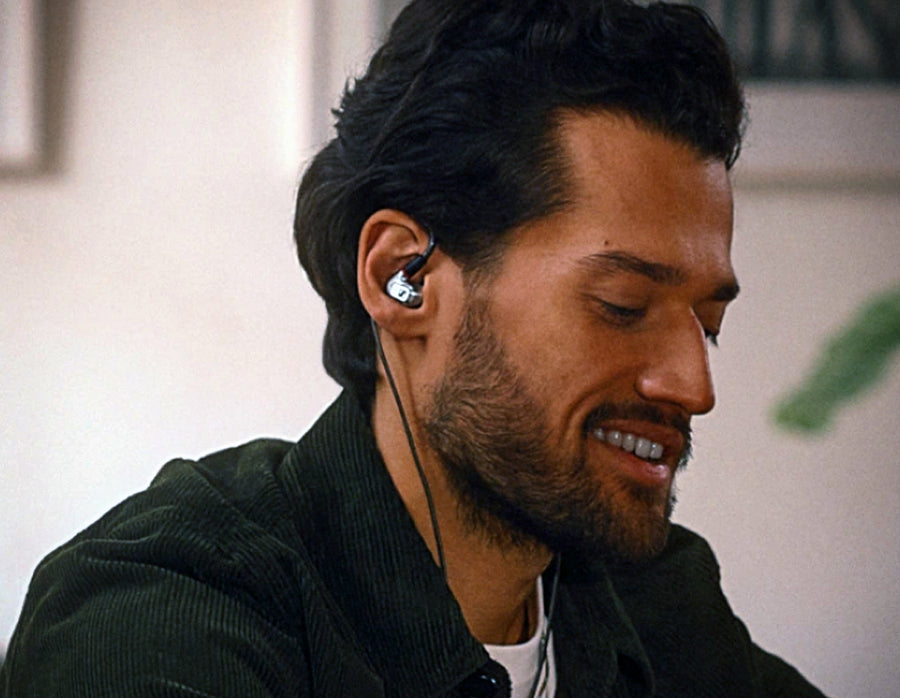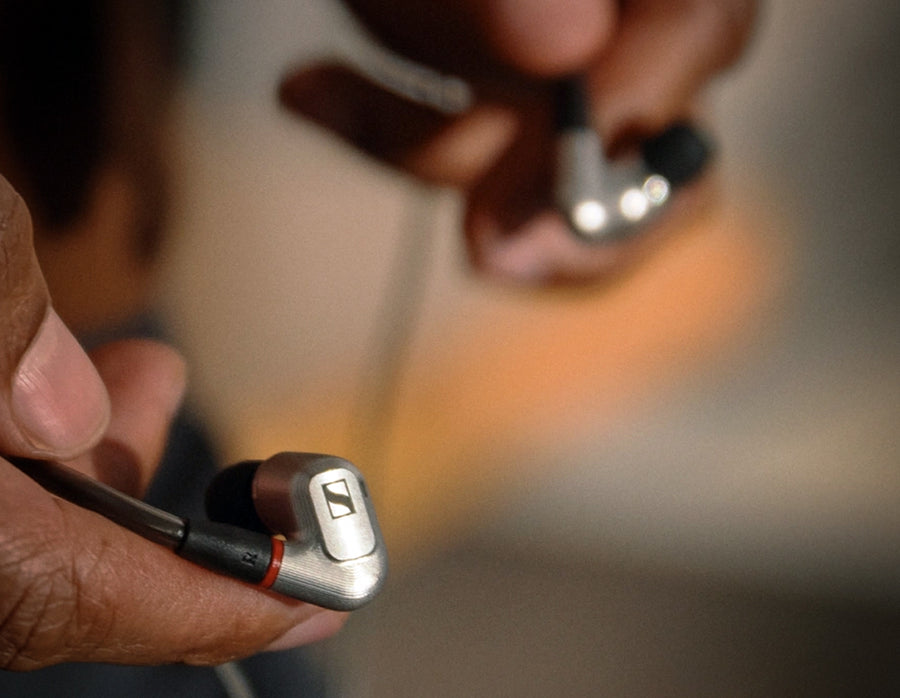 REMARKABLE SOUND EXPERIENCE
These earphones excel in delivering a precise transient response, achieved through their advanced diaphragm and exceptional internal dampening. Immerse yourself in a remarkable auditory journey where you can discern every subtlety of sound, grasp the unique tonal characteristics of each instrument, and even feel the acoustic ambiance of the room within an immersive and awe-inspiring sound stage.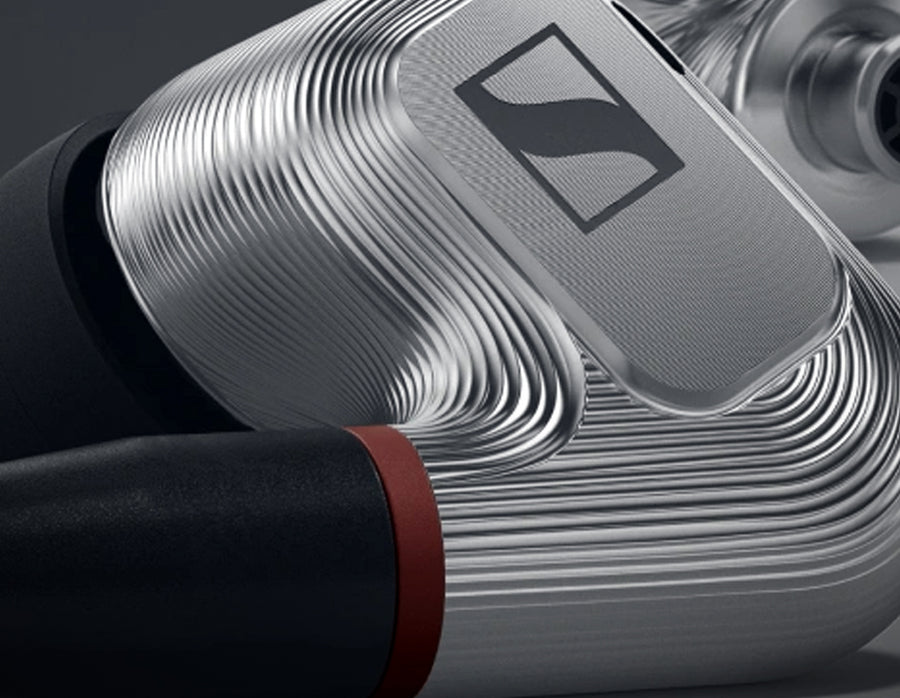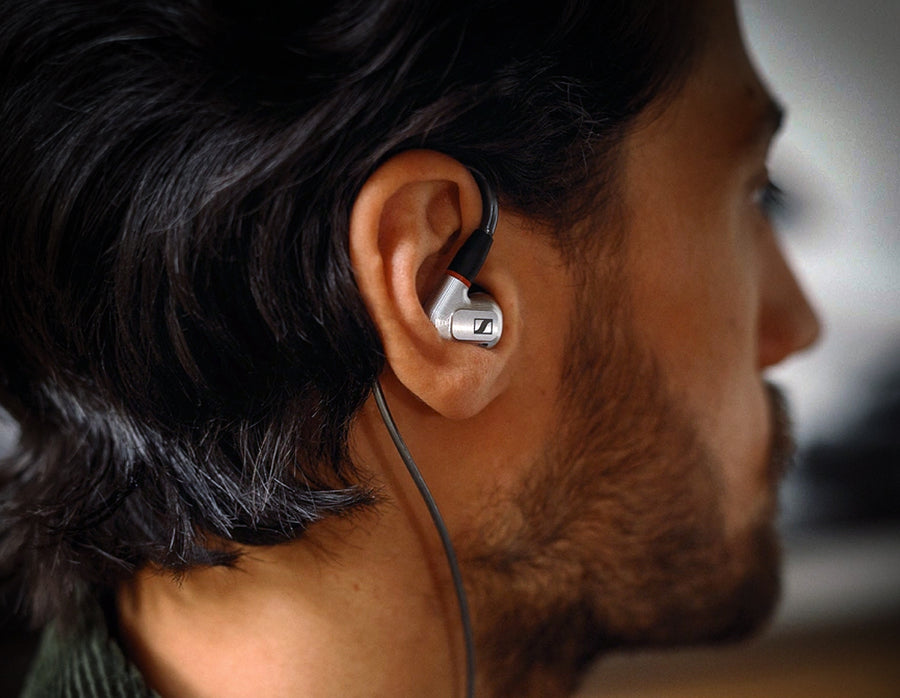 EXPERIENCE DETAILED TREBLE AND IMPACTFUL BASS
Experience the IE 900, a true masterpiece designed to deliver an exceptional audio experience. This outstanding earphone is engineered to provide you with a rich and immersive sound profile, featuring crisp trebles and robust bass that closely resembles the quality of a studio recording or a live concert. With its well-balanced and transparent sound, the IE 900 ensures that you never have to settle for anything less than top-tier audio quality.
ACHIEVE A PROFESSIONAL-GRADE FIT FOR FATIGUE-FREE LISTENING
The Sennheiser IE 900 takes cues from professional personal monitoring systems to deliver a customized fit, offering three sets of silicone ear adapters and an elastic foam ear adapter. This ensures an exceptional music listening experience, allowing you to enjoy your favorite tunes just as the artist intended, without any discomfort.
Product title
Vendor
Rs. 19.99 | Rs. 24.99
Product title
Vendor
Rs. 19.99 | Rs. 24.99
Product title
Vendor
Rs. 19.99 | Rs. 24.99
Product title
Vendor
Rs. 19.99 | Rs. 24.99