Shipping & Delivery
IMPORTANT: Expect parcel delivery in Southern States delays due to Michung storm.
Free Shipping on Prepaid Orders
Same day dispatch, if ordered before 2:00 PM.
Order Placed before 2:00 PM will be shipped within 24 hrs. (Except Sunday and Holidays)
Cash on Delivery Available
Cash on delivery applicable for order under ₹ 15000
EXTRA SAVINGS & Rewards
Earn upto 5% of order value
With GST invoice, save up to 28% on business purchases
RETURN POLICY
10 Days Replacement Policy
All products are covered by 10 Day Replacement Guarantee. This product is eligible for a free replacement, in case you receive a damaged, defective or different item. Please keep the product in its original condition with all accessories & packaging for a successful return. We may contact you to assess the damage or defect before issuing a replacement. Accessories like cables and eartips are not backed up the manufacturer's warranty.

Please note that physical damage cases need to be brought to our notice within 24 hours.

WARRANTY
1 Year Manufacturer's Warranty
Immerse In Pure Audio Bliss with Seeaudio x Z Review Rinko
Model Name
x Z Review Rinko Wired IEM
Frequency Range
20Hz-20Khz
What will you get:
1x SeeAudio x Z Review Rinko Wired IEM
1x High Quality Stock Cable
3x Pair Render Eartips
1x Premium Case
1 YEAR WARRANTY
Don't worry, SeeAudio x Z Review Rinko Wired IEM (Unboxed) comes with a 1 Year warranty against manufacturing defects. We guarantee that every product on Concept Kart is genuine and backed by the Manufacturer's warranty.
Read more about Concept Kart's warranty policy.
FREE SHIPPING ON ALL PREPAID ORDERS
We usually ship orders on same day if ordered before 2 pm or within 24 hours if ordered later (except on holidays/sunday, where processing times may be higher) from one of our domestic warehouses based out of Delhi. It normally takes around 1 to 5 business days for delivery. We use premium service partners such as Blue dart, DTDC and Delivery for faster and reliable service. A tracking number will be provided upon shipment.
In very rare cases when order is not received after 10 business days of shipment (extended by number of days when the govt. Restricts movement of goods due to factors such as coronavirus pandemic), please contact us and we will provide you a support.
Save Upto 50%
The biggest advantage of unboxed products is that it saves your money. It can actually save your money upto around 50%.
REPLACEMENT POLICY
Concept Kart sells unboxed products with the same Warranty and replacement policy as new ones.
PROFESSIONALLY INSPECTED
We want to assure you that our team will inspect twice to make sure they're working properly before they're resold.
ORIGINAL WARRANTY
The warranty policy for the unboxed products is same as new products.
ORIGINAL ACCESSORIES
Unboxed products will give you the same satisfaction as new products because we will provide you the same quality
and all original accessories except the original packaging as the packaging has been opened.
UNBIASED CUSTOMER SERVICE
We provide exactly the same level of customer support for unboxed products as we do for new products


Now save more with our open box products and the biggest reason to consider open box products is cost. Concept Kart open-box Products are as good as New Products. Open box products will give you the same happiness as new products because we sell open box product with same Warranty and replacement policy as like new ones. Open Box product includes all the accessories as in the new product.

WHERE DO OPEN-BOX PRODUCTS COME FROM?
Open-Box products are the returned product by the customers within a few days of the purchase period or products with damaged packaging during transit from the manufacturer.
Returned Product by the Customers
The buyer may have returned it because they decided they didn't like the color, or for an equally trivial reason. It means just that the packaging has been opened and returned within a few days.
Damaged Packaging during Transit
There is a chance that product packaging gets damaged during transit due to shipper improper handling, physical examination at Customs, or many other possibilities that can impair the packaging.
WHY BUY OPEN-BOX PRODUCTS?
Open-Box products are always in high demand and perfect for customers who want to buy the best of products at really low prices. Money saver is a winner and you can buy open Box Products at rock bottom prices. The product goes through stringent quality checks that are cover both physical & functional aspects before it's put up on open-box products. The package will include all accessories as in the new product.
In certain cases, outer packaging might not be available.
UNIQUE COMBINATION OF PLANAR AND DYNAMIC DRIVER UNITS
Rinko comes with a unique pair of in-ear monitors that combine both Planar and Dynamic Driver units. By utilizing a custom-designed dynamic driver, the IEMs are able to deliver powerful and impactful bass response with deep, low-end hits. Additionally, the planar driver unit provides exceptional detail, clarity, and accuracy in the higher frequencies.
6MM PLANAR DRIVER FOR CLEAN AND PRECISE SOUND PERFORMANCE
The Rinko IEMs feature a newly-developed micro planar driver unit on each side, measuring 6mm in size. The driver unit is designed with an ultra-thin diaphragm and dual magnets placed parallel to it. The magnets create a powerful magnetic flux that causes the diaphragm to move quickly and precisely, resulting in a clean and accurate sound performance with minimal distortion.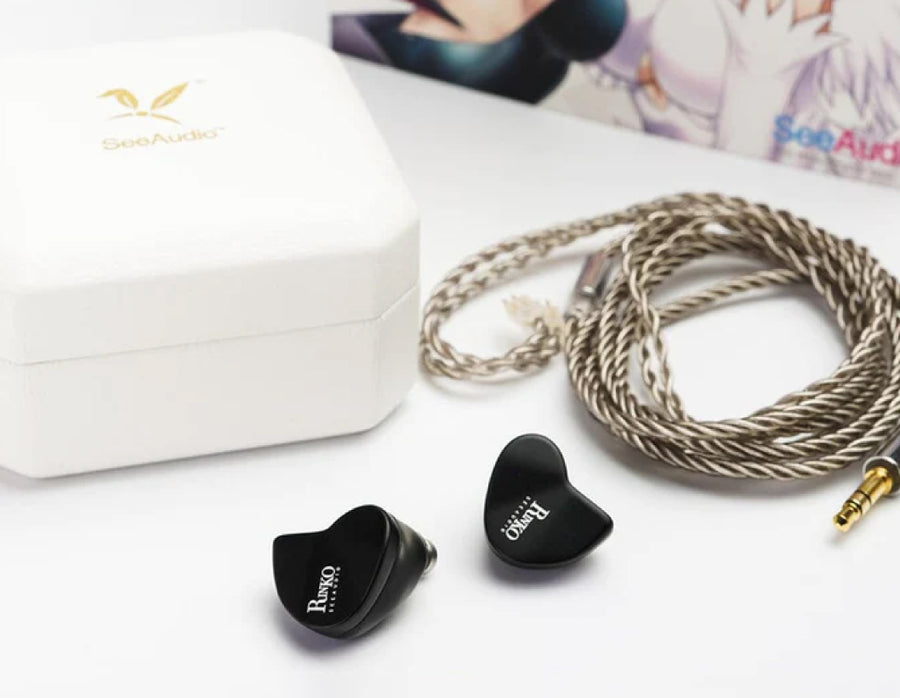 3D PRINTED SHELL STRUCTURE
Integrating a Dynamic and Planar driver within a single shell can be a challenging task. However, See Audio has successfully achieved by using high precision 3D printing technology. The complex design of the shell has been achieved through a sophisticated process, ensuring that both drivers are securely placed within the cavity structure. The external shape of the IEMs is ergonomically designed to provide a comfortable fit for most users.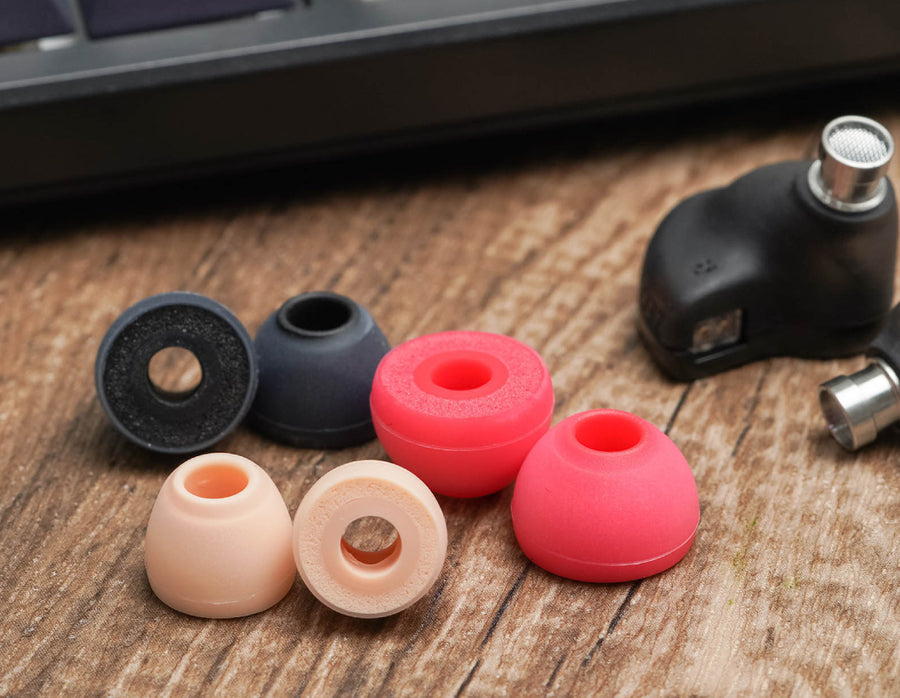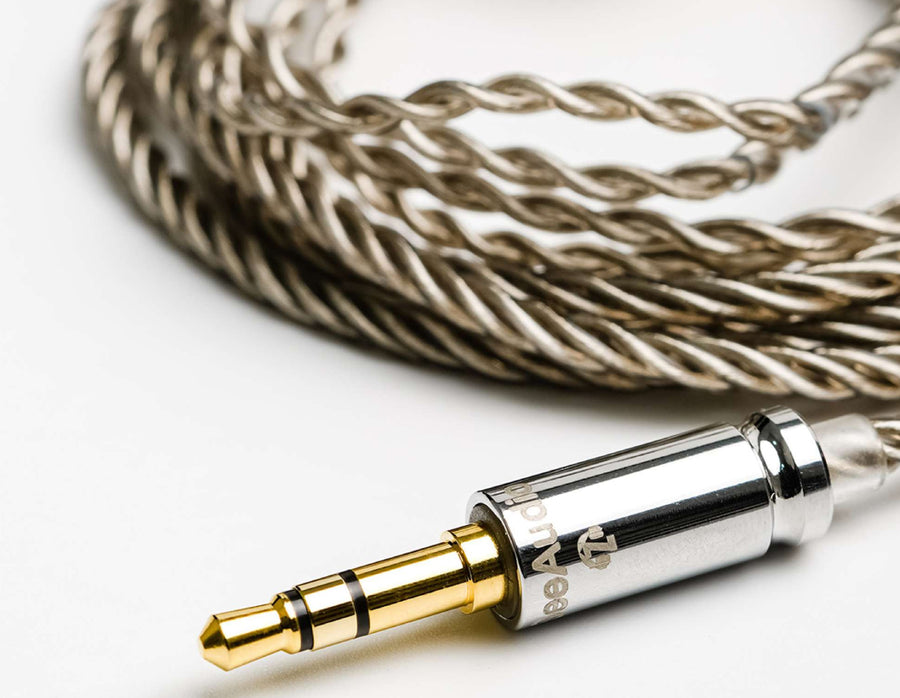 HIGH PURITY SILVER PLATED STOCK CABLE
SeeAudio Rinko comes with high-purity silver plated oxygen-free copper stock cable. The cable is a 4-strand grey twisted type that comprises of silver-plated 6N oxygen-free copper wires. It comes with 2-pin connectors and a 3.5mm termination plug.
Add a heading
Add content using the options to the left
Product title
Vendor
₹ 19.99 | ₹ 24.99
Product title
Vendor
₹ 19.99 | ₹ 24.99
Product title
Vendor
₹ 19.99 | ₹ 24.99
Product title
Vendor
₹ 19.99 | ₹ 24.99
<! -- Mezereon Configuration -->