Shipping & Delivery
Estimated Delivery within 4 to 6 weeks.
EXTRA SAVINGS & Rewards
Earn upto 5% of order value
With GST invoice, save up to 28% on business purchases
Redefining Brilliant Sound With Exclusive 7-Driver Hybrid Configuration!!
Product Name
QT-X In-Ear Monitor
Frequency Range
20-20000Hz
What will you get
1x QT-X In-Ear Monitors
1x Blue Rose Detachable Cable
1x RZ-500 USB DAC/Amp
1x USB-C to USB-C Cable
4x Pair Eartips
4x Pair Filters
1x Earphone Case
1x User Manual
6 Months WARRANTY
Don't worry, Rose Technics - QT-X 1DD+6BA In-Ear Monitor comes with a 6 Months warranty against manufacturing defects. We guarantee that every product on Concept Kart is genuine and backed by the Manufacturer's warranty.
Read more about Concept Kart's warranty policy.
FREE SHIPPING ON ALL PREPAID ORDERS
We usually ship orders on same day if ordered before 2 pm or within 24 hours if ordered later (except on holidays/sunday, where processing times may be higher) from one of our domestic warehouses based out of Delhi. It normally takes around 1 to 5 business days for delivery. We use premium service partners such as Blue dart, DTDC and Delivery for faster and reliable service. A tracking number will be provided upon shipment.
In very rare cases when order is not received after 10 business days of shipment (extended by number of days when the govt. Restricts movement of goods due to factors such as coronavirus pandemic), please contact us and we will provide you a support.
UNPARALLELED SEVEN-DRIVER HYBRID CONFIGURATION
The IEMs are equipped with a combination of different types of drivers to achieve a balanced and high-quality sound profile. single 10mm dynamic driver and six balanced armature drivers. These drivers are responsible for producing different frequency ranges of sound and are combined to create detailed audio experience. The dynamic driver can handle the lower frequencies, providing rich bass, while the balanced armature drivers excel in reproducing the mid-range and high-frequency details. The use of multiple drivers allows for precise tuning of different frequency ranges, leading to a more immersive listening experience for audiophiles and music enthusiasts.
NEW GENERATIONS 6-UNIT MOVING BALANCE ARMATURE DRIVER
The IEMs Consist of six individual moving balance armature drivers, each tuned to handle different parts of the frequency spectrum. These drivers are designed to work together to cover a wide range of frequencies and provide a balanced sound signature such as.
• The two mid-frequency moving-iron voices are dense
• Double high frequency action iron strings nimble
• Double low frequency moving iron atmosphere thick
This setup is often favored by audiophiles, musicians, and audio professionals who seek accurate and detailed sound quality.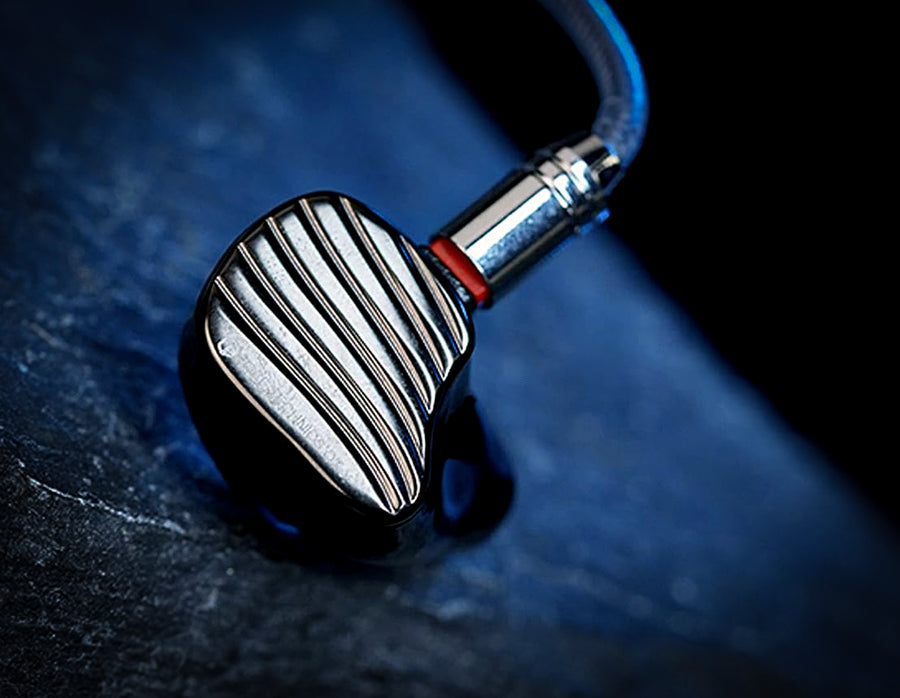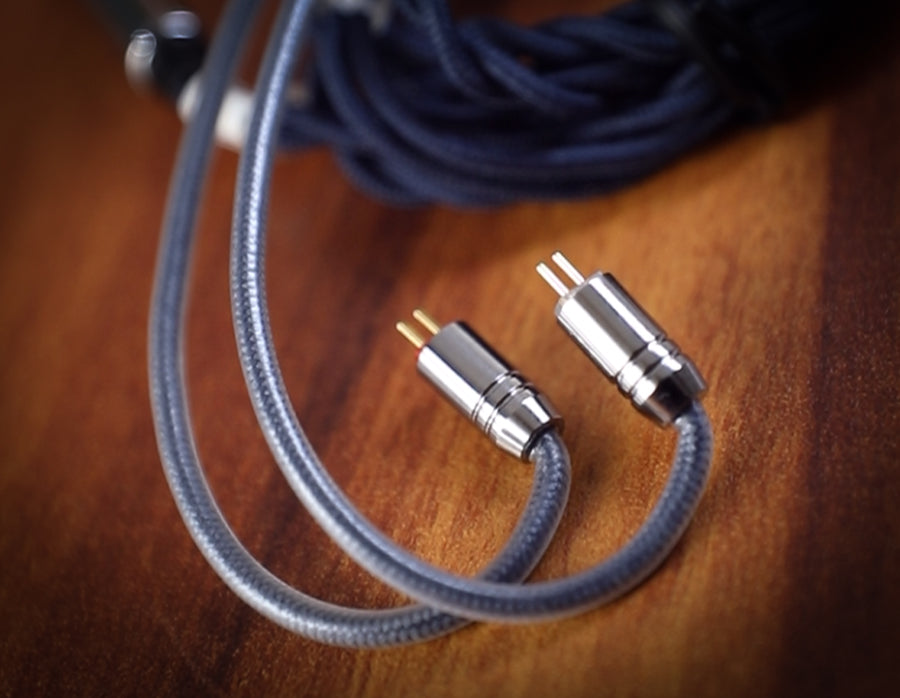 HIGH PERFORMING 10MM TESLA PULL DYNAMIC DRIVER
It adjusts the phase of the moving coil at 100-500hz by adjusting the coil quality, impedance and sensitivity of the moving coil unit to keep the phase difference between the moving coil and the moving iron within 60 degrees, greatly reducing distortion. This technology provides better control over the diaphragm's movement and more accurate sound representation. The driver unit design leverages magnetic strength and coil mechanics to achieve high-quality sound. Tesla magnetic flux density, associated with stronger and more efficient drivers, which result in improved sound quality and responsiveness.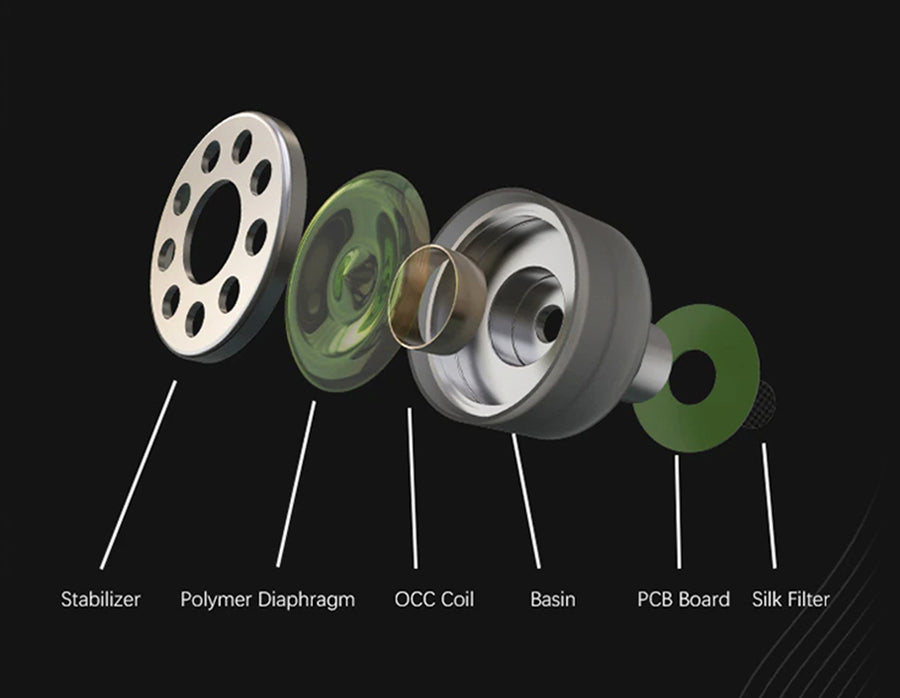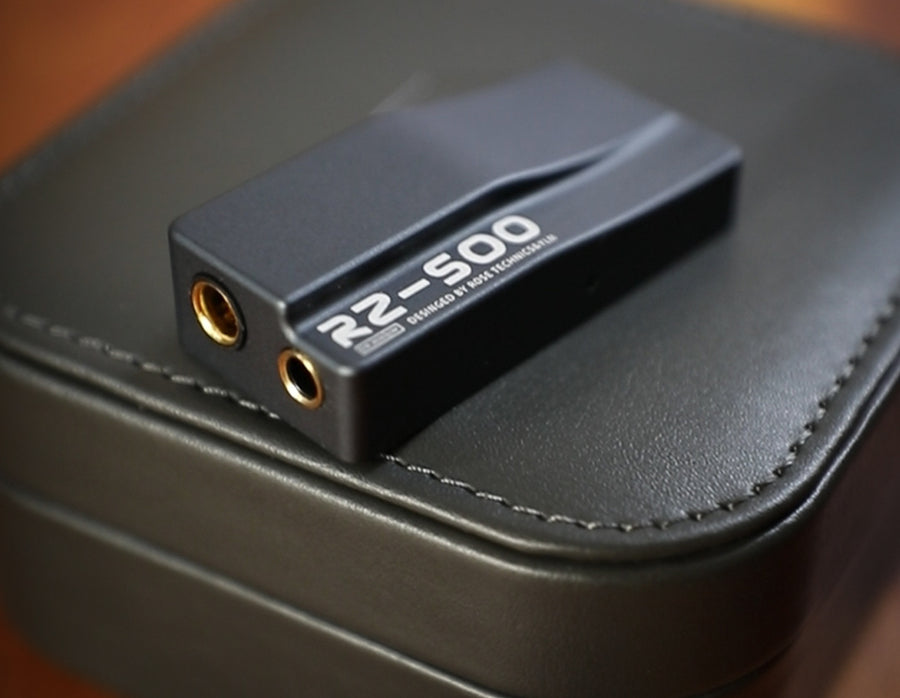 MIXED COPPER AND SILVER BLUE ROSE DETACHABLE CABLE
The Detachable Blue Rose Pro 2Pin 0.78mm to 4.4mm jack Headphones cable, a fusion of high purity single crystal copper and single crystal silver for exceptional sound. Experience unparalleled transparency and clarity, as these materials precisely translate sound across all frequencies. From deep lows to soaring highs, each note is exactly reproduced, catering to audiophiles who demand precision. Crafted with attention to detail, these cables are designed to satisfy keen listeners. Elevate your audio experience with the Blue Rose Pro 4.4mm jack headphone cable.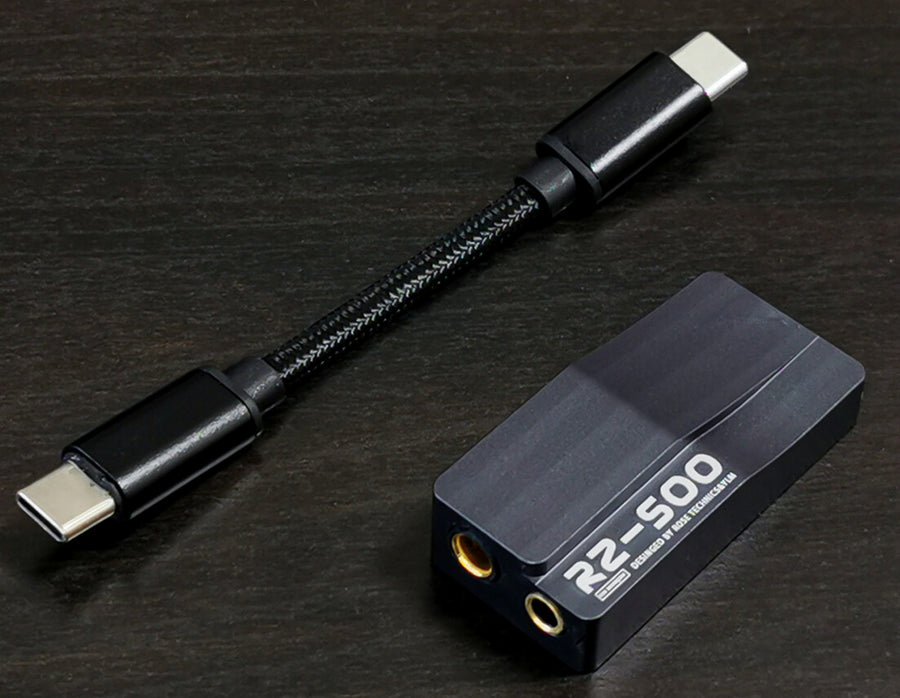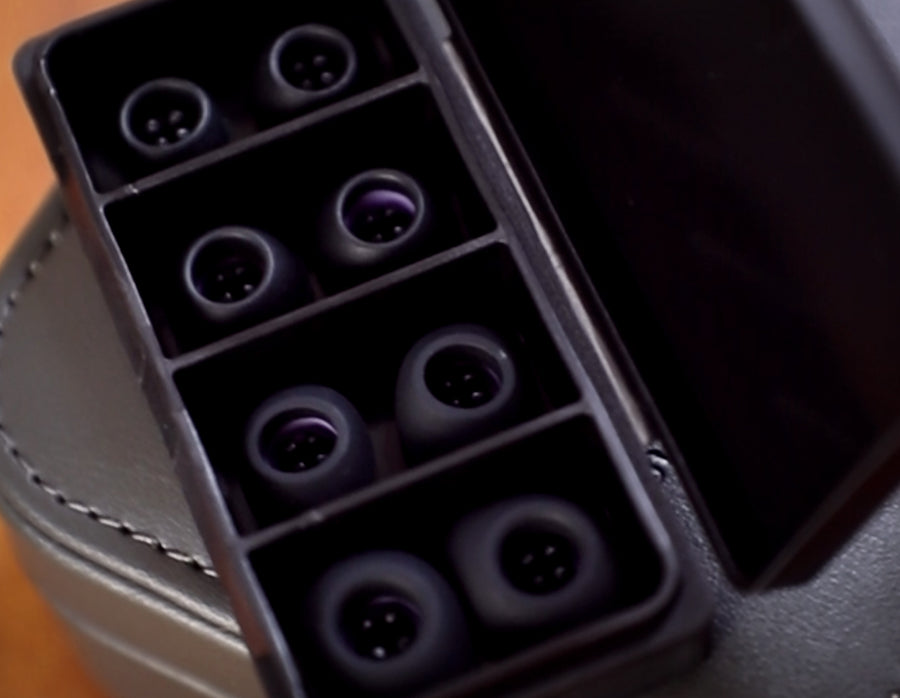 RZ-500 USB DAC/AMP YOUR COMPACT & RELIABLE AUDIO COMPANION
The RZ-500 DAC/Amp features flagship ES9038Q2M DAC & ESS9603Q Amp chip for high-quality digital-to-analog conversion, supporting DSD 256 and PCM up to 32Bit/384kHz. It offers dual headphone outputs – 3.5mm and 4.4mm balanced – for driving various headphones. Its sound clarity is remarkable, with minimal background noise due to the ESS chip and gold-plating. Universal compatibility across devices is ensured, and its durable metallic body combines reliability with an elegant design, making it an ideal audio companion.
COMFORTABLE ERGONOMIC DESIGN
The Sound Rhyme QT-X has a deeply optimized earphone structure that provides a comfortable, ergonomic fit. Its design reduces the loss of UHF in the ear canal to a certain extent and make the sound smoother. It can also reduce the harmful reflection and refraction of sound in the ear canal. The in-ear design integrates with your ears, making it perfect for long-term listening sessions. The earphone is also easy to remove, making it perfect for people on the go.
Product title
Vendor
₹ 19.99 | ₹ 24.99
Product title
Vendor
₹ 19.99 | ₹ 24.99
Product title
Vendor
₹ 19.99 | ₹ 24.99
Product title
Vendor
₹ 19.99 | ₹ 24.99
<! -- Mezereon Configuration -->