Shipping & Delivery
Estimated Delivery within 2 to 4 weeks.
EXTRA SAVINGS & Rewards
Earn upto 5% of order value
With GST invoice, save up to 28% on business purchases
RETURN POLICY
10 Days Replacement Policy
All products are covered by 10 Day Replacement Guarantee. This product is eligible for a free replacement, in case you receive a damaged, defective or different item. Please keep the product in its original condition with all accessories & packaging for a successful return. We may contact you to assess the damage or defect before issuing a replacement. Accessories like cables and eartips are not backed up the manufacturer's warranty.

Please note that physical damage cases need to be brought to our notice within 24 hours.

WARRANTY
1 Year Manufacturer's Warranty
Product Name
MOONDROP Dark Saber IEM
Driver
Horizontally Opposed Dual Dynamic Drivers Unit System
(2DD*10mm) +Customized Mid-Range Balanced Armature Drivers (4BA)

Frequency Response Range
7Hz-41KHz (IEC61094, Free Field)
Effective Frequency Range
20-20Khz (IEC60318-4, 3dB)
Plug
3.5mm Stereo Single-ended
What will you get
1x Moondrop Dark Saber IEM
1x High Purity Stock Cable with Interchangeable Plugs
1 YEAR WARRANTY
Don't worry, MOONDROP - Dark Saber IEM comes with a 1 Year warranty against manufacturing defects. We guarantee that every product on Concept Kart is genuine and backed by the Manufacturer's warranty.
Read more about Concept Kart's warranty policy.
FREE SHIPPING ON ALL PREPAID ORDERS
We usually ship orders on same day if ordered before 2 pm or within 24 hours if ordered later (except on holidays/sunday, where processing times may be higher) from one of our domestic warehouses based out of Delhi. It normally takes around 1 to 5 business days for delivery. We use premium service partners such as Blue dart, DTDC and Delivery for faster and reliable service. A tracking number will be provided upon shipment.
In very rare cases when order is not received after 10 business days of shipment (extended by number of days when the govt. Restricts movement of goods due to factors such as coronavirus pandemic), please contact us and we will provide you a support.
HIGH PERFORMANCE 10 DRIVER HYBRID CONFIGURATION
The latest Dark Saber by Moondrop has a special 10-driver hybrid setup. It includes two 10mm dynamic drivers for strong bass, eight balanced armature drivers for clear mids and high tones. These drivers are organized to make sure the sound is balanced across low, mid, and high frequencies. So, there are two drivers for deep bass, four custom drivers for middle sounds, and four Knowles drivers for high-pitched sounds.
STATE OF ART LOOKS
Moondrop is really good at making top-notch IEMs. Their newest model, the Dark Saber, has eye-catching front covers. These covers are made from the same fancy material used in super expensive sports watches. They're created by layering strong carbon fiber many times and then putting it through really high pressure and heat. Skilled workers carefully make each earphone shell by hand to make sure they're perfect.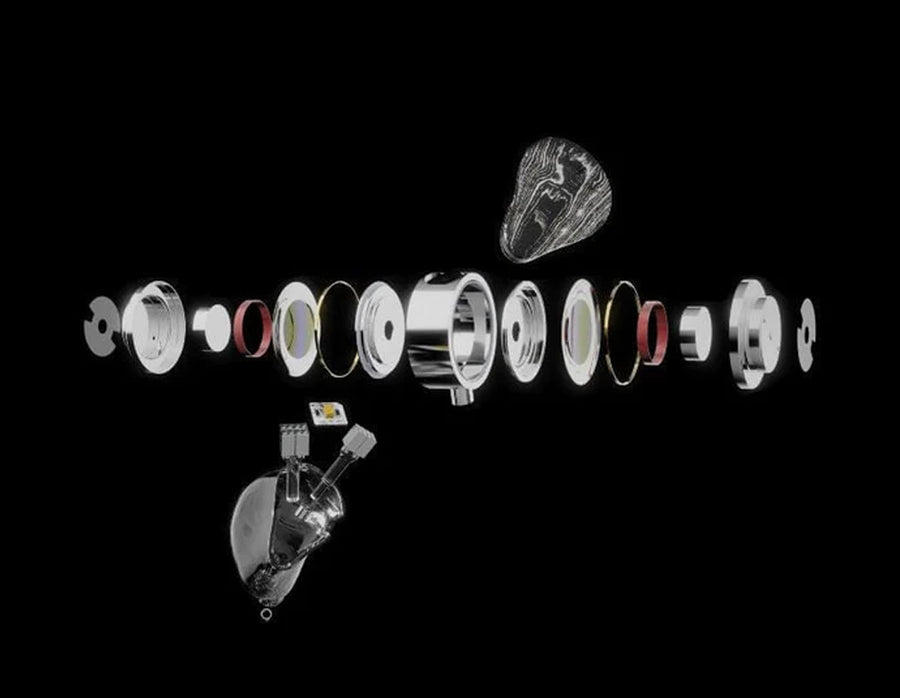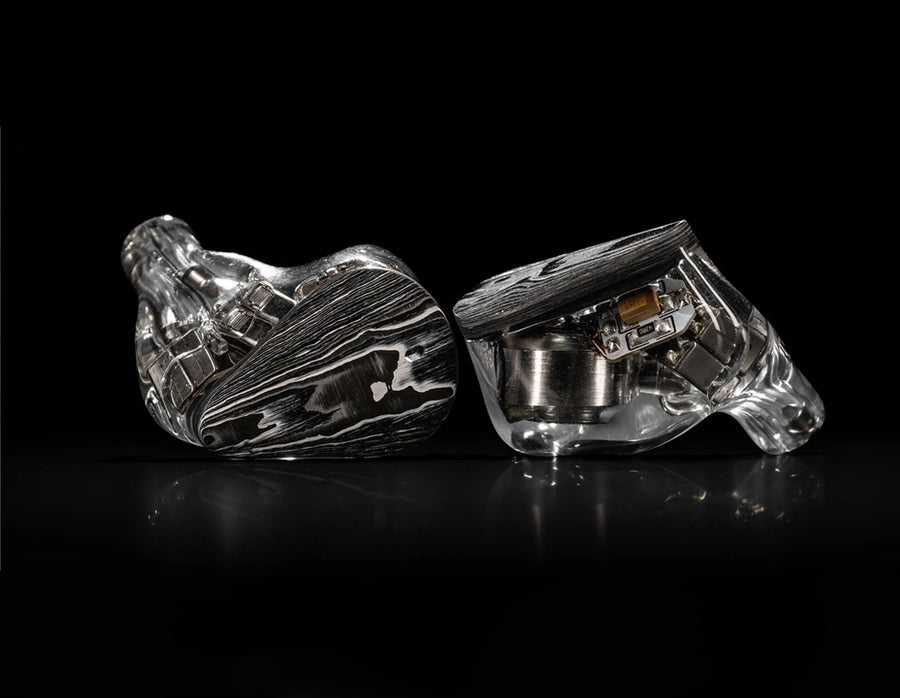 PROFESSIONALY DESIGNED H.O.D.D.U.S DD MODULE
Moondrop has a unique way of setting up the two dynamic drivers in the Dark Saber earphones. They call it the H.O.D.D.U.S module, which stands for Horizontally Opposed Double Dynamic Driver Module. Basically, they put the dual 10mm dynamic driver side by side using special 3D-printed parts. These parts create a sort of filter that helps make the lower bass sound really strong and efficient. It's like they're working together in a special way to make the music sound great.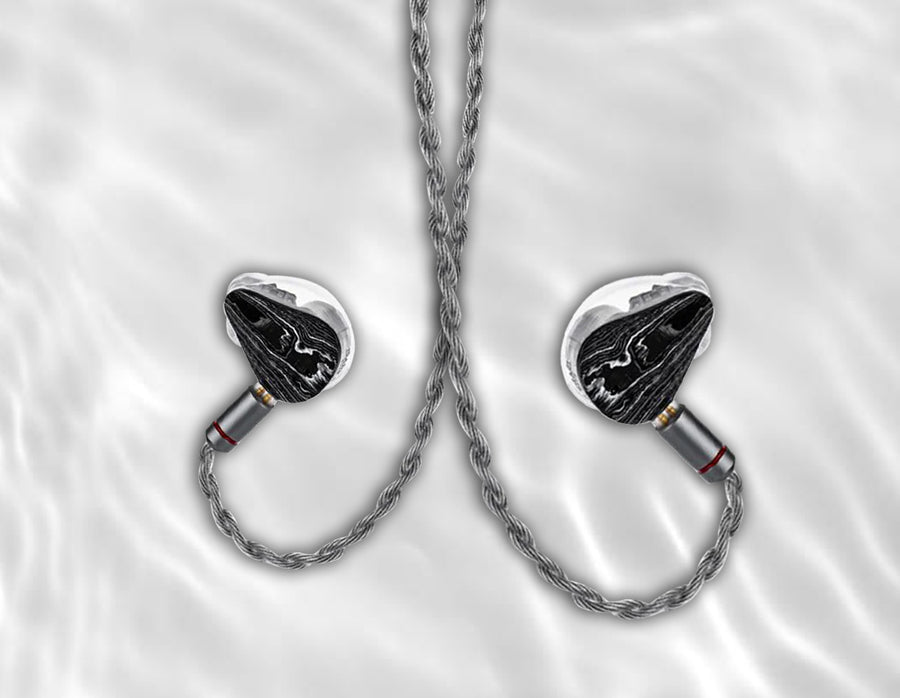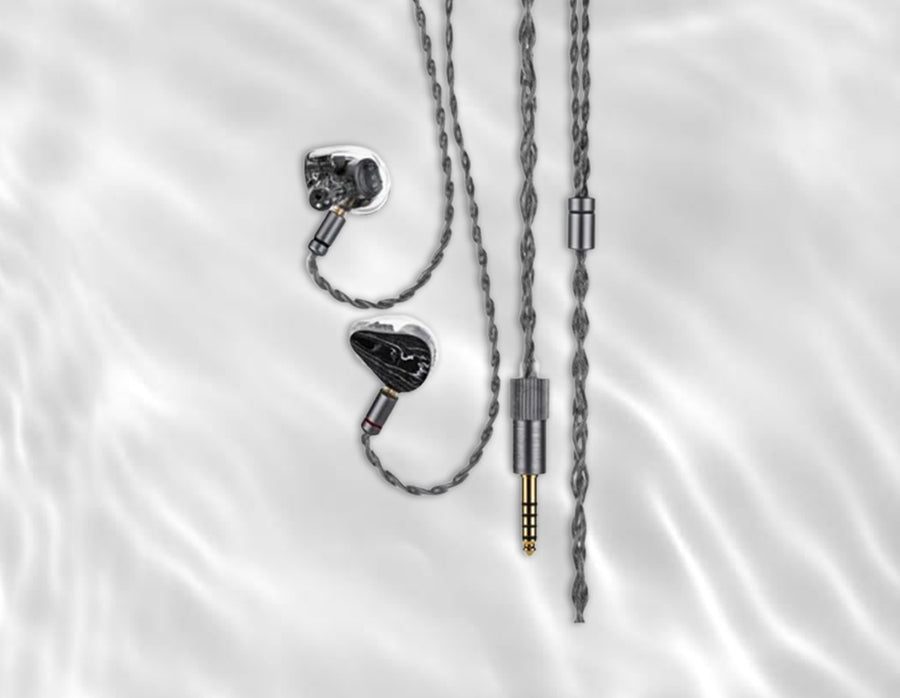 FULL FREQUENCY PHASE ALIGNMENT
Moondrop has put their years of experience in fine-tuning multi-driver iems to work in the Dark Saber. They've made sure that all the different drivers work together perfectly, creating a seamless and natural sound. This means you get a clear and accurate audio experience, no matter what type of music you're listening to. The Dark Saber is designed to deliver high-quality sound with a wide soundstage and true-to-life tones, all while making sure the hardware adjustments don't change the way the music sounds.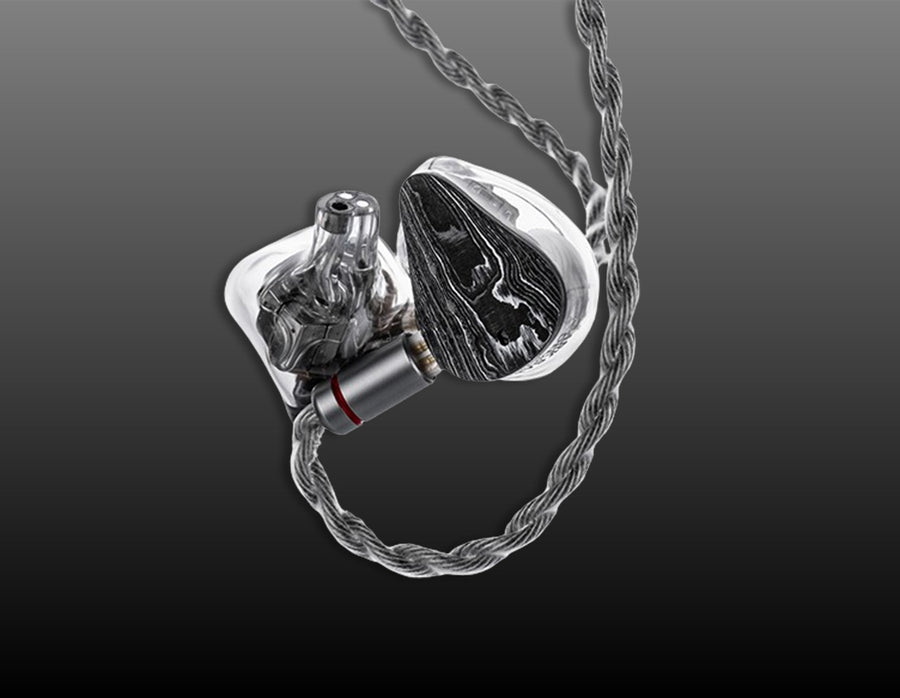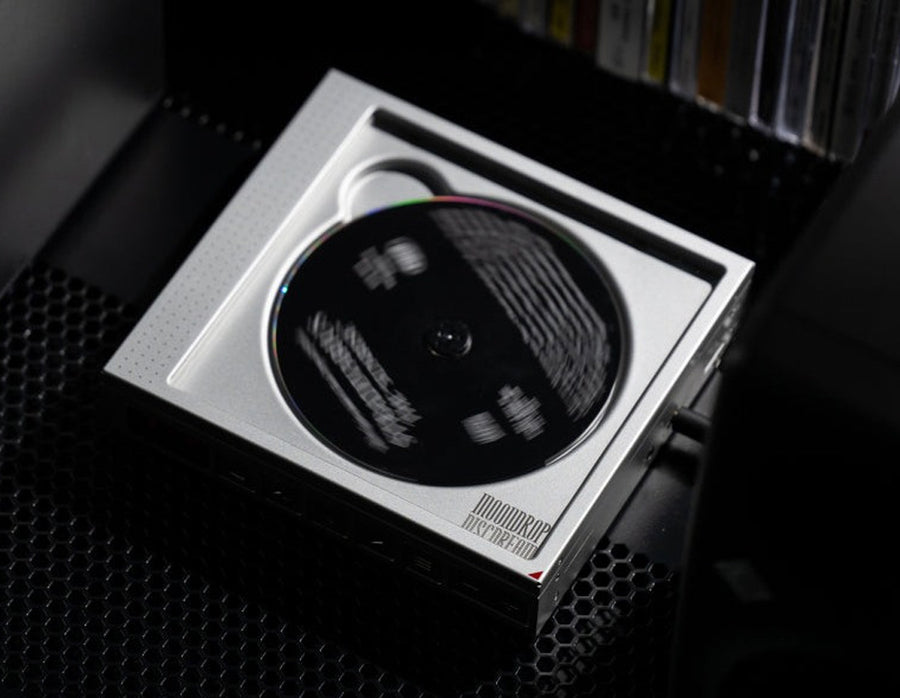 HIGH PURITY STOCK CABLE
Moondrop adopts 0.78mm 2Pin connector cable with the Dark Saber. This cable features a swappable termination plug system and is crafted from a combination of Litz structural copper and silver-plated copper materials. The swappable plug system incorporates a new screw-on design, ensuring increased durability while preserving its versatility.
Product title
Vendor
₹ 19.99 | ₹ 24.99
Product title
Vendor
₹ 19.99 | ₹ 24.99
Product title
Vendor
₹ 19.99 | ₹ 24.99
Product title
Vendor
₹ 19.99 | ₹ 24.99
<! -- Mezereon Configuration -->