Unleash the Sound, Elevate Your Experience
Product Name
CHU II Dynamic Driver In-ear Headphone
Cavity Material
10mm High-Performance Dynamic Driver
Diaphragm
Aluminium-magnesium Alloy Composite Diaphragm
Headphone Jack
0.78mm 2 Pin
Frequency Response
15Hz-38kHz
Effective FR
20Hz-20KHz(IEC60318-4, -3dB)
Impedance
18Ω± 15% (@1Khz)
Senstivity
119dB/Vrms (@1Khz)
THD
THD<0.5% (@1kHz, 94dB)
What will you get
1x MOONDROP CHU II
1x Cable
1x Manual
1x Storage Bag
3x Pair Eartips
1 YEAR WARRANTY
Don't worry, MOONDROP Chu II/2 IEM comes with a 1 Year warranty against manufacturing defects. We guarantee that every product on Concept Kart is genuine and backed by the Manufacturer's warranty.
Read more about Concept Kart's warranty policy.
FREE SHIPPING ON ALL PREPAID ORDERS
We usually ship orders on same day if ordered before 2 pm or within 24 hours if ordered later (except on holidays/sunday, where processing times may be higher) from one of our domestic warehouses based out of Delhi. It normally takes around 1 to 5 business days for delivery. We use premium service partners such as Blue dart, DTDC and Delivery for faster and reliable service. A tracking number will be provided upon shipment.
In very rare cases when order is not received after 10 business days of shipment (extended by number of days when the govt. Restricts movement of goods due to factors such as coronavirus pandemic), please contact us and we will provide you a refund.
10MM HIGH-PERFORMANCE DYNAMIC DRIVER
Moondrop Chu II In ear monitor is an upgraded version of the original Chu in-ear monitors (IEMs). It features high-quality dome made of a special aluminum-magnesium alloy composite material and a very thin voice coil made of CCAW. These improvements result in improved treble extension and stronger bass response in the sound output. The Moondrop Chu II is the first affordable IEM to use this advanced aluminum-magnesium alloy composite diaphragm.
ALLOY CASTING TECHNOLOGY
The new Moondrop Chu II IEM has the same design for its ear shells as the original model. The cavity structure is made using Moondrop's well-established alloy casting technology, resulting in a sturdy and solid build with a refined textured appearance. The pair has an impressive visual appeal, and its ergonomic shape ensures a comfortable and secure fit.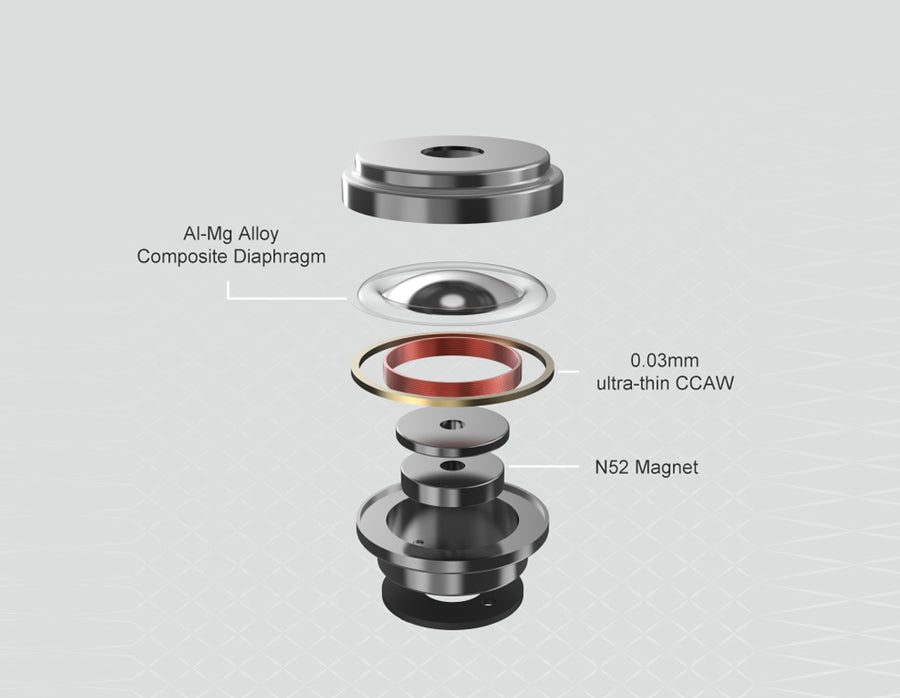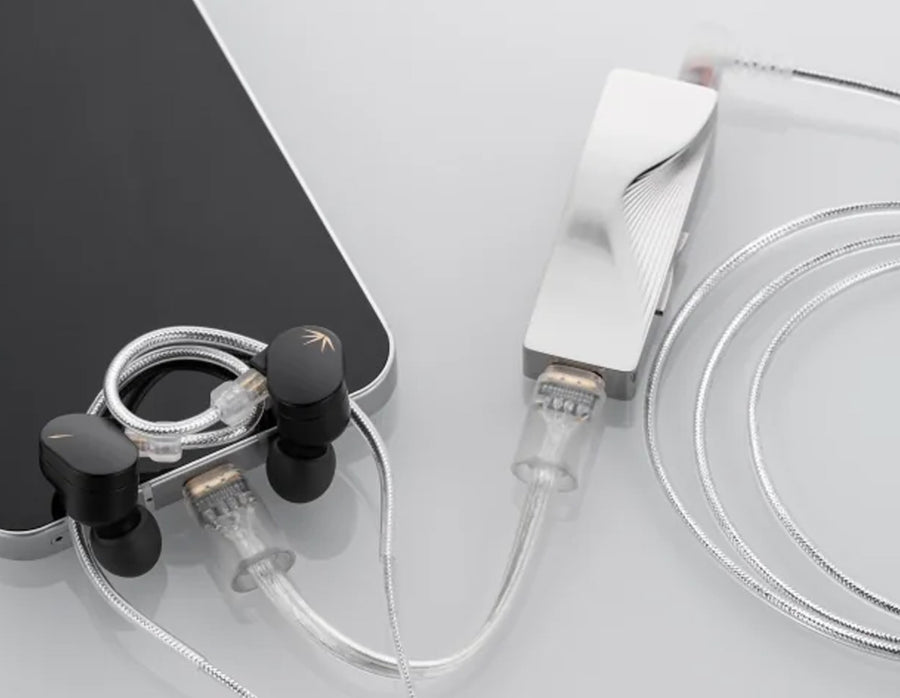 CNC-MACHINED BRASS ACOUSTIC NOZZLE
The Moondrop Chu II earphone is equipped with a ear nozzle made from brass that has been precisely crafted using CNC machining. This brass nozzle enhances the accuracy and richness of the sound, resulting in a highly precise and beautiful tone. Moreover, the nozzle has a replaceable filter at its mouth, allowing for easy swapping in case of any damage or blockage.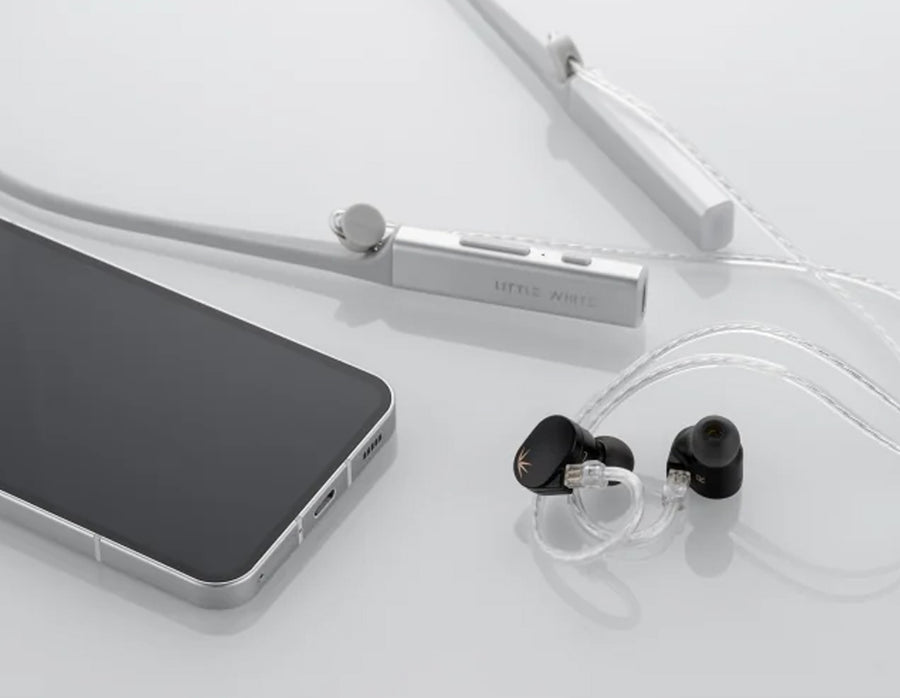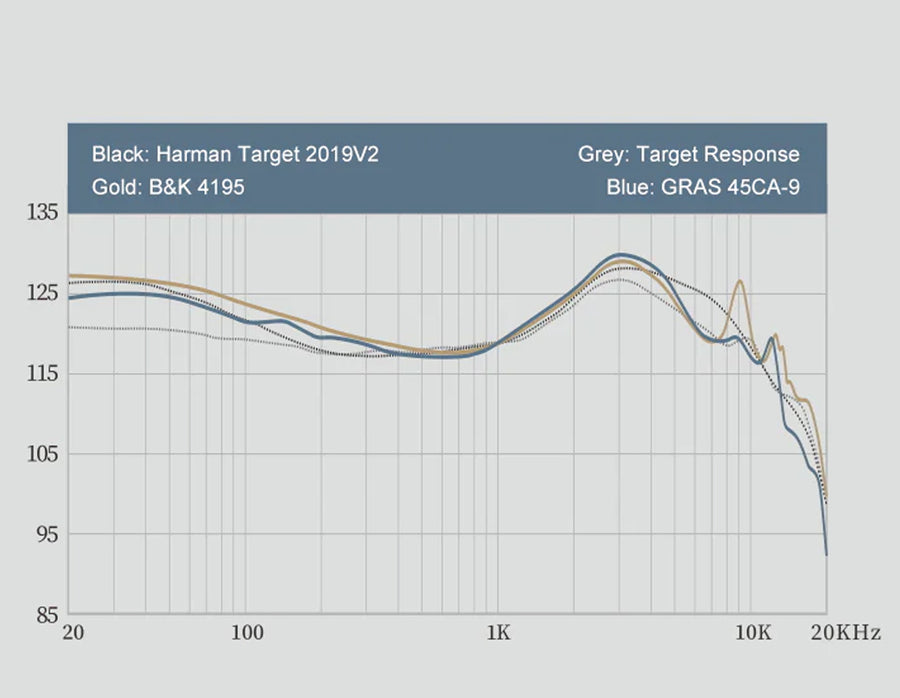 PROFESSIONAL TUNING ADJUSTMENT
The Moondrop Chu II in ear monitor is tuned by experienced audio experts who have a deep understanding and extensive experience in the industry. It follows the VDSF target response, similar to the original model, but with a newer and better-quality dome diaphragm. As a result, the sound of the Chu II IEM is refined and offers a richer experience compared to the original model.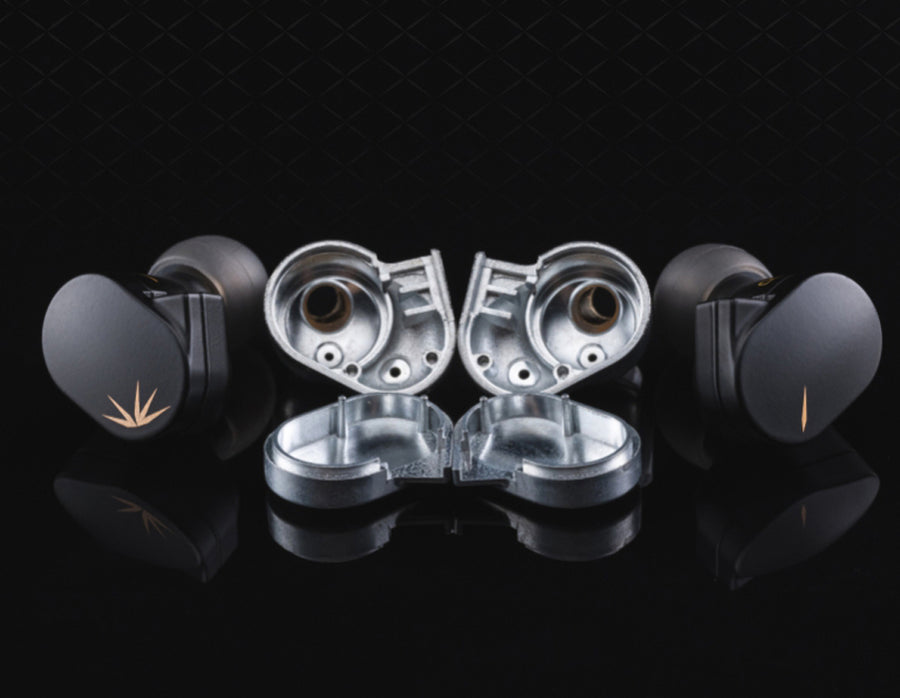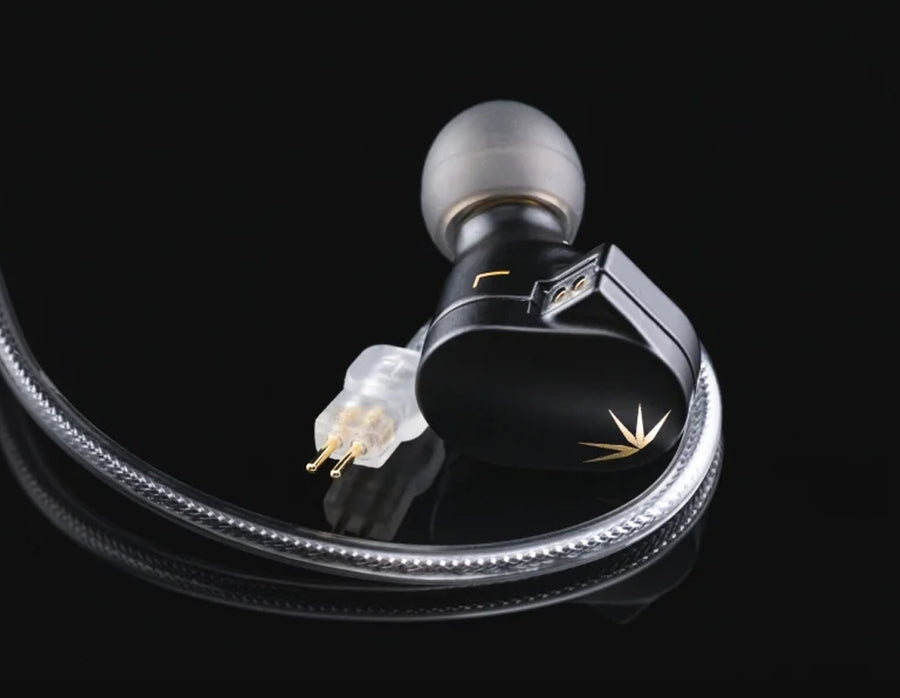 SWAP YOUR CABLES AS YOU LIKE WITH MOONDROP CHU II
With the Moondrop Chu II IEM, users have the flexibility to swap the cable as needed. The pair is designed with standard 0.78mm two-pin connectors, making it compatible with various types of cables such as upgrade cables or Bluetooth cables. This allows users to easily customize their listening experience with the Chu II.
Really good sounding IEMs for this price
I have Moondrop Jiu which used to feel little "metallic" (don't know what's the right word for it). Chu 2 is completely different! It has good bass and decent instrument separation.
Pros:
- Good bass
- Improved ear hooks
- Detachable cable
- Side sleep friendly (just like Moondrop Chu and Jiu)
Cons:
- The cable looks cheap
- No chin slider
Thank you so much for taking the time to leave us this amazing review.
Thick V tuning executed well
This is a very full sounding V tuning with good detail.
Cable is very good and shells are among the comfiest, full score on physical traits.
Slight imbalanced bass on my unit made me take away a star.
Moondrop Chu 2 pretty bussin
i mean nothing much to say, the iems i have used previously are some cheap KZs which were cool, but the sound stage and graph was perfect with the Moondropchu II, the highs weren't too sharp and was just right for me as well as the lows. Pretty good investment for anyone who wants to jump into the world of iems.
We are so grateful for your kind words. Thanks for sharing your review with us and the community.
Product title
Vendor
Rs. 19.99 | Rs. 24.99
Product title
Vendor
Rs. 19.99 | Rs. 24.99
Product title
Vendor
Rs. 19.99 | Rs. 24.99
Product title
Vendor
Rs. 19.99 | Rs. 24.99