Shipping & Delivery
Heavy rain and flood like situations may cause delays
Free Shipping on Prepaid Orders
Same day dispatch, if ordered before 2:00 PM.
Order Placed before 2:00 PM will be shipped within 24 hrs. (Except Sunday and Holidays)
EXTRA SAVINGS & Rewards
Earn upto 5% of order value
With GST invoice, save up to 28% on business purchases
RETURN POLICY
10 Days Replacement Policy
All products are covered by 10 Day Replacement Guarantee. This product is eligible for a free replacement, in case you receive a damaged, defective or different item. Please keep the product in its original condition with all accessories & packaging for a successful return. We may contact you to assess the damage or defect before issuing a replacement. Accessories like cables and eartips are not backed up the manufacturer's warranty.

Please note that physical damage cases need to be brought to our notice within 24 hours.

WARRANTY
1 Year Manufacturer's Warranty
LATEST GEN MULTI DRIVER HYBRID EARPHONE
Product Name
MOONDROP Blessing 3 Wired IEM
Frequency Response
10Hz-30kHz
Effective Frequency Range
20Hz-20kHz
Termination Plug
3.5mm Jack
What will you get:
1x Blessing 3 IEM
1X Silver Plated Earphone Cable
1x Storage Bag
3x Pair Silicone Eartips (S, M, L)
1x User Manual
1 YEAR WARRANTY
Don't worry, MOONDROP - Blessing 3 Wired IEM comes with a 1 Year warranty against manufacturing defects. We guarantee that every product on Concept Kart is genuine and backed by the Manufacturer's warranty.
Read more about Concept Kart's warranty policy.
FREE SHIPPING ON ALL PREPAID ORDERS
We usually ship orders on same day if ordered before 2 pm or within 24 hours if ordered later (except on holidays/sunday, where processing times may be higher) from one of our domestic warehouses based out of Delhi. It normally takes around 1 to 5 business days for delivery. We use premium service partners such as Blue dart, DTDC and Delivery for faster and reliable service. A tracking number will be provided upon shipment.
In very rare cases when order is not received after 10 business days of shipment (extended by number of days when the govt. Restricts movement of goods due to factors such as coronavirus pandemic), please contact us and we will provide you a support.
2DD+4BA HYBRID DRIVER CONFIGURATION
Moondrop Blessing 3 IEMs are designed with a six-driver hybrid configuration, each earpiece contains a combination of two dynamic drivers and four balanced armature drivers. The drivers are arranged together in a specially developed frequency crossover promising a pure sound with a balanced three-frequency response.
3D PRINTED ACOUSTIC CAVITY STRUCTURE
The Moondrop Blessing 3 in-ear monitor use a specially developed 3D-printed acoustic cavity structure to continue the legacy of physical crossover design. The dual 10mm dynamic driver units inside the cavity that are placed horizontally and parallel to each other. This unique design helps to produce a strong, distortion-free lower-end response that is well-suited for music with heavy bass. Moondrop has aimed to create a listening experience that is both powerful and accurate, without sacrificing clarity or detail in the mid and high frequency ranges.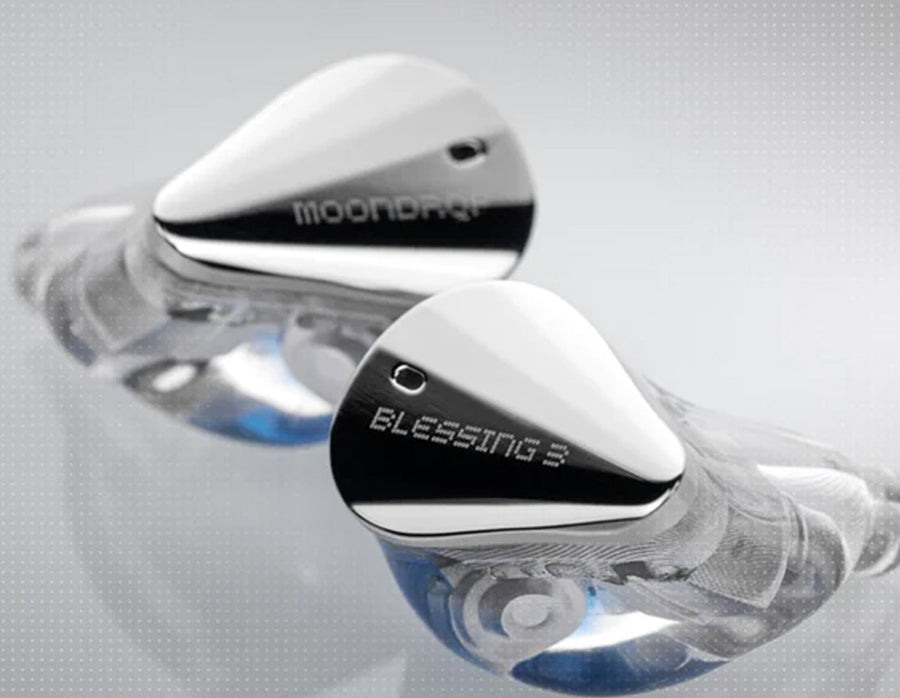 EYE-CATCHING STAINLESS-STEEL FACEPLATE
Moondrop Blessing 3 faceplate features an eye-catching interplay of light and shadow, achieved by precision CNC machining followed by meticulous hand-polishing of the esthetically satisfying angular design.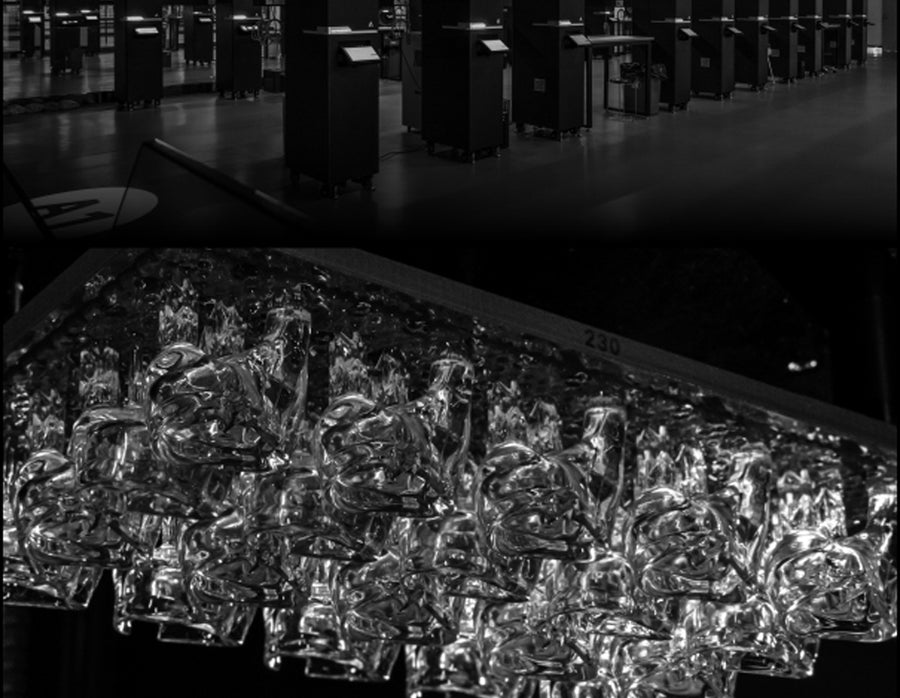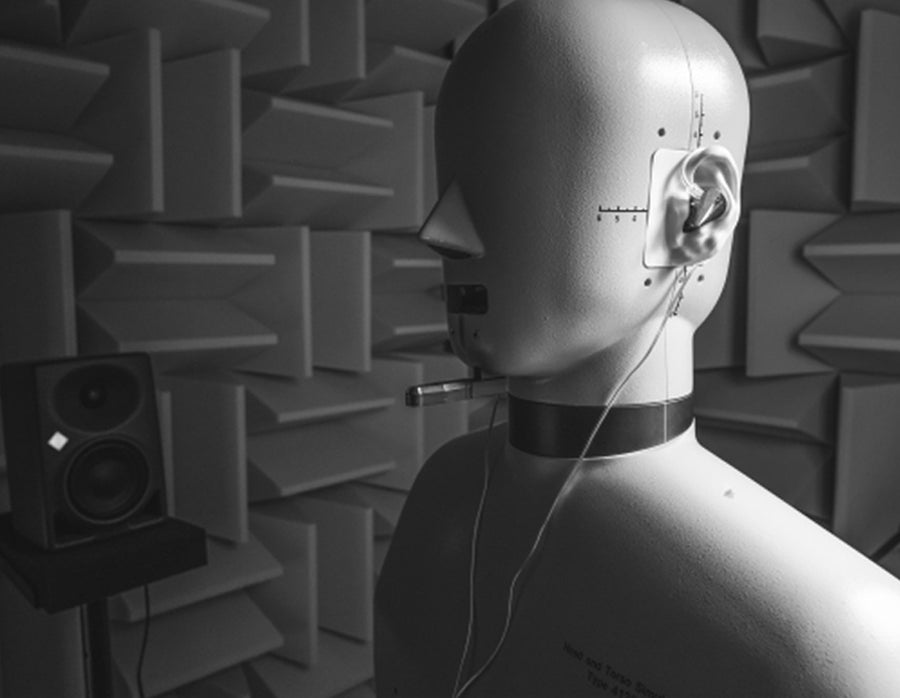 ERGONOMIC DESIGN AND COMFORTABLE TO WEAR
The Moondrop Blessing 3 earphone shells are crafted using a high-quality, skin-friendly resin material that is lightweight and ergonomically designed to provide a comfortable listening experience. The IEMs feature a visually stunning design, with stainless steel metallic face covers that add a touch of luxury to the overall appearance. The combination of high-quality materials and a sleek, eye-catching design makes the Moondrop Blessing 3 earphones an extraordinary and visually appealing audio accessory.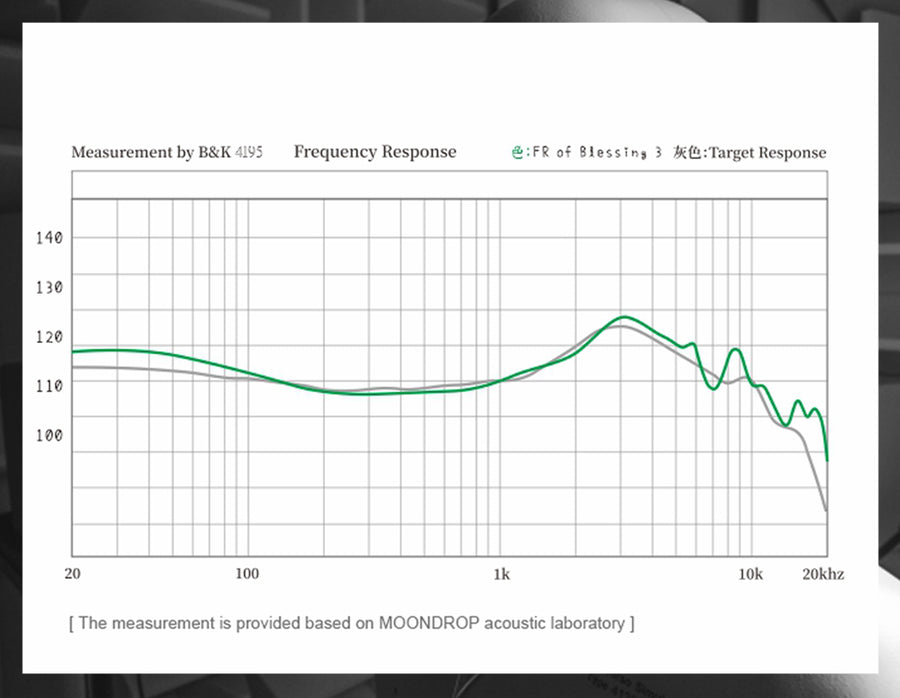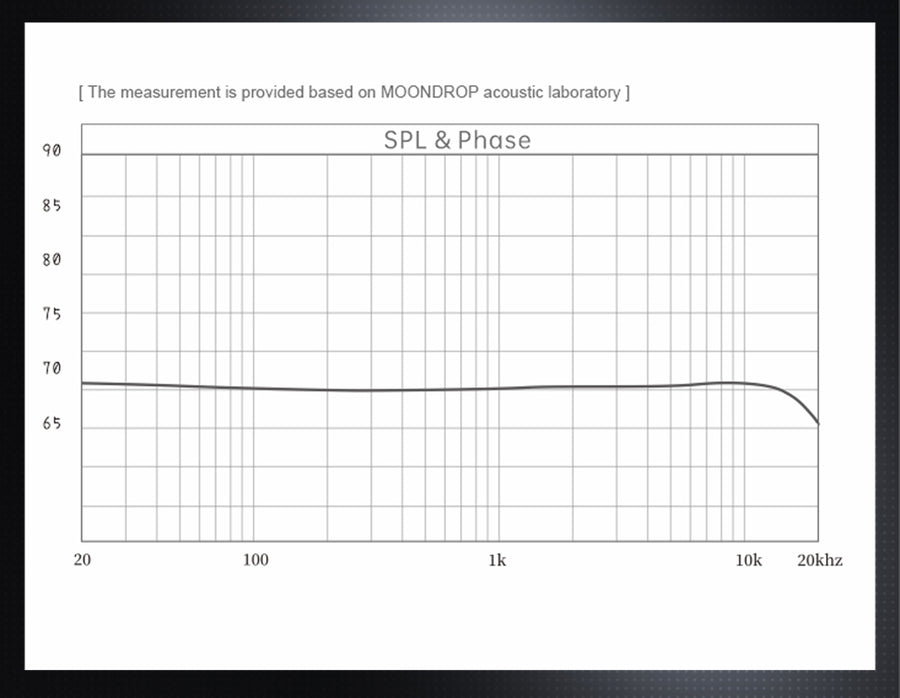 HIGH QUALITY STOCK CABLE
Blessing 3 comes with a high stock cable. The pair features an interchangeable cable design with universal 0.78mm 2-pin connectors. It has single-ended 3.5mm termination plug for universal connectivity.
Add a heading
Add content using the options to the left
Product title
Vendor
₹ 19.99 | ₹ 24.99
Product title
Vendor
₹ 19.99 | ₹ 24.99
Product title
Vendor
₹ 19.99 | ₹ 24.99
Product title
Vendor
₹ 19.99 | ₹ 24.99
<! -- Mezereon Configuration -->