Premium Sound, Budget Price
Product Name
KZ Krila IEM
Cable Type
Silver Plated Cable
What will you get
1x KZ Krila IEM
1x Silver Plated Cable
3x Pair Silicone Eartips
1x Ejector Pin
1x User Manual
1 YEAR WARRANTY
Don't worry, KZ Krila IEM comes with a 1 Year warranty against manufacturing defects. We guarantee that every product on Concept Kart is genuine and backed by the Manufacturer's warranty.
Read more about Concept Kart's warranty policy.
FREE SHIPPING ON ALL PREPAID ORDERS
We usually ship orders on same day if ordered before 2 pm or within 24 hours if ordered later (except on holidays/sunday, where processing times may be higher) from one of our domestic warehouses based out of Delhi. It normally takes around 1 to 5 business days for delivery. We use premium service partners such as Blue dart, DTDC and Delivery for faster and reliable service. A tracking number will be provided upon shipment.
In very rare cases when order is not received after 10 business days of shipment (extended by number of days when the govt. Restricts movement of goods due to factors such as coronavirus pandemic), please contact us and we will provide you a refund.
HYBRID DRIVER CONFIGURATION FOR ENHANCED SOUND QUALITY
KZ Krila in ear monitor is equipped with hybrid driver configuration, combining both dynamic drivers and balanced armature drivers, to deliver an exceptional audio experience with enhanced sound quality.
REDESIGNED 30095 BALANCED ARMATURE DRIVER FOR HiFi SOUND
KZ have improved the 30095 balanced armature driver in KZ Krila to meet Hi-Fi standards. Initially designed for hearing aids, KZ faced challenges in achieving the desired sound quality for Hi-Fi earphones. To overcome this, KZ redesigned the driver's structure and shifted the high-frequency resonance peak. As a result, it now delivers better sensitivity in the 10kHz range, making it more suitable for Hi-Fi sound reproduction.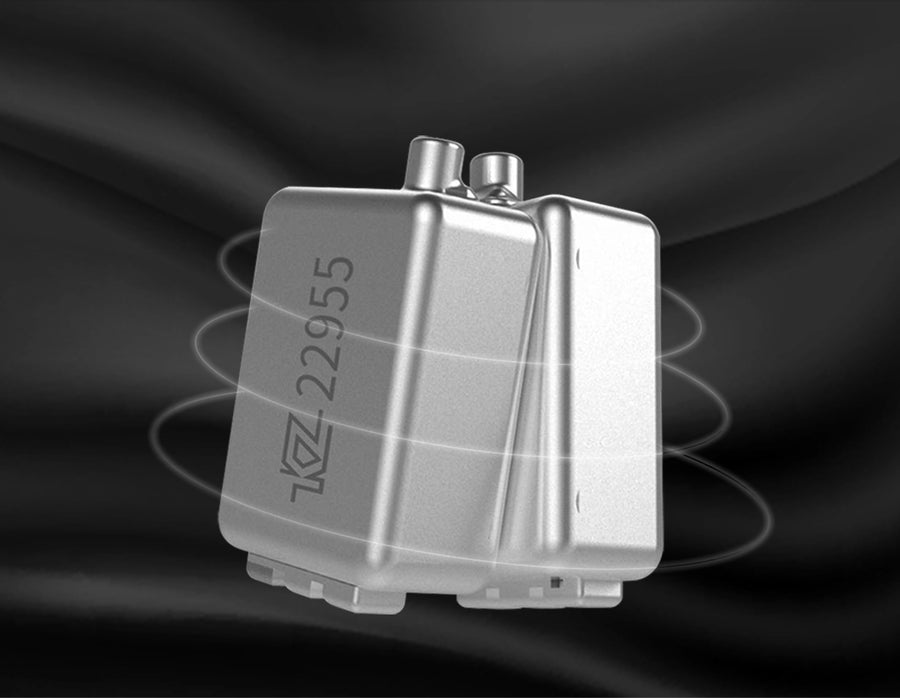 ENHANCED LOW FREQUENCY WITH UPGRADED SECOND-GEN XUN-10MM DYNAMIC COIL
The second-generation XUN-10mm dynamic coil in KZ Krila has been improved to deliver even better low-frequency performance. KZ have re-engineered the structure, fine-tuned the magnetic circuit design, and enhanced the voice coil wire specifications. These upgrades result in an impressive sound quality experience with enhanced bass and low-frequency response.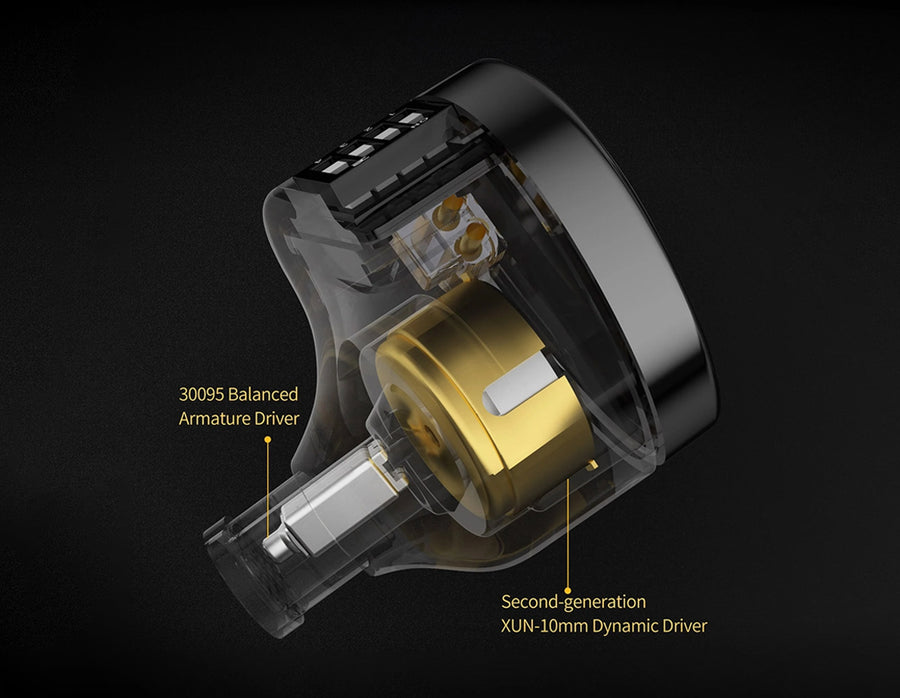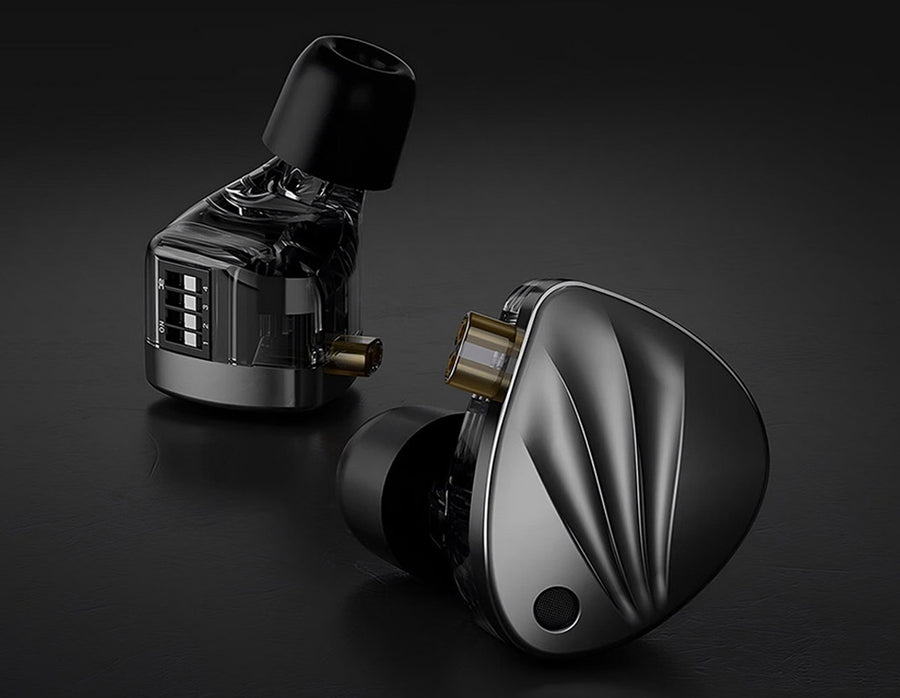 HIGH-QUALITY SILVER-PLATED CABLE
KZ Krila comes with an HD Silver plated cable enhance the overall sound quality and provide superior electrical signal transmission due to their low resistance. It adopts 0.75mm 2 Pin connector and a standard 3.5mm jack.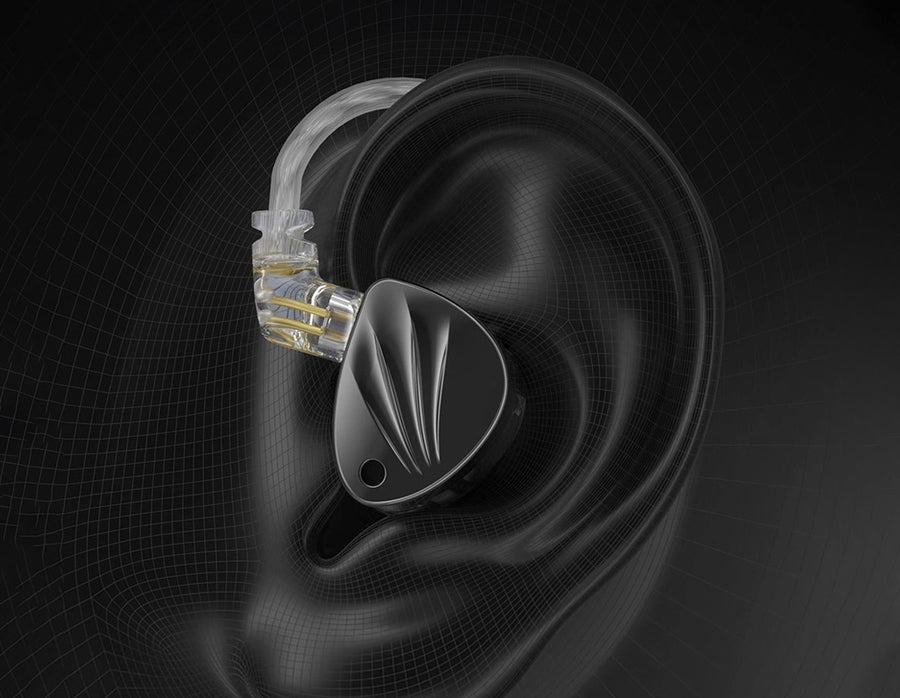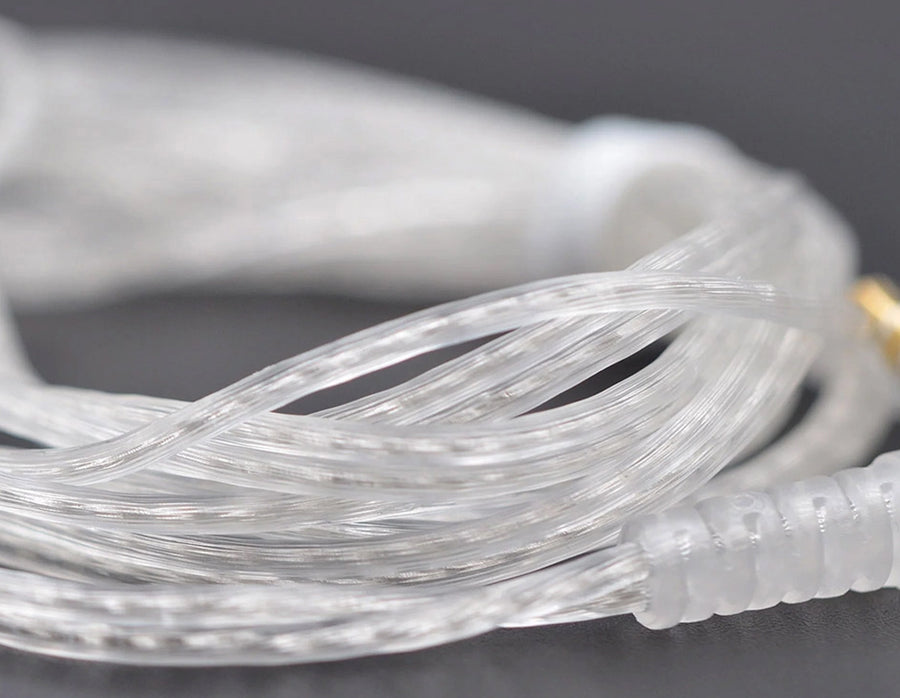 CUSTOMIZABLE SOUND WITH PROFESSIONAL-GRADE FILTERS
KZ Krila features seamlessly integrated professional-grade filters, allowing users to personalize their auditory experience. With full-range, low-frequency, and high-frequency 4-stage custom tuning, users can adjust the sound frequency to their preferences.
COMFORTABLE AND SECURE FIT FOR EVERYDAY WEAR
KZ Krila provides an exceptional wearing experience with prolonged comfort and no fatigue. The earphones are designed to have a secure fit, ensuring they do not fall out. The ergonomic design promotes a natural fit, minimizing discomfort even during extended use. With these features, KZ Krila is a perfect choice for everyday wear.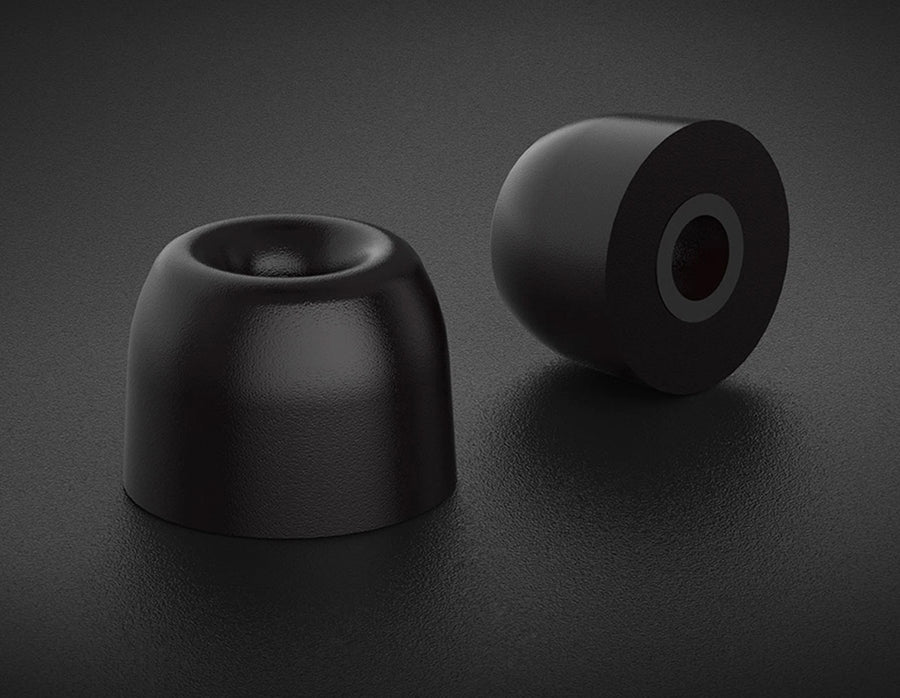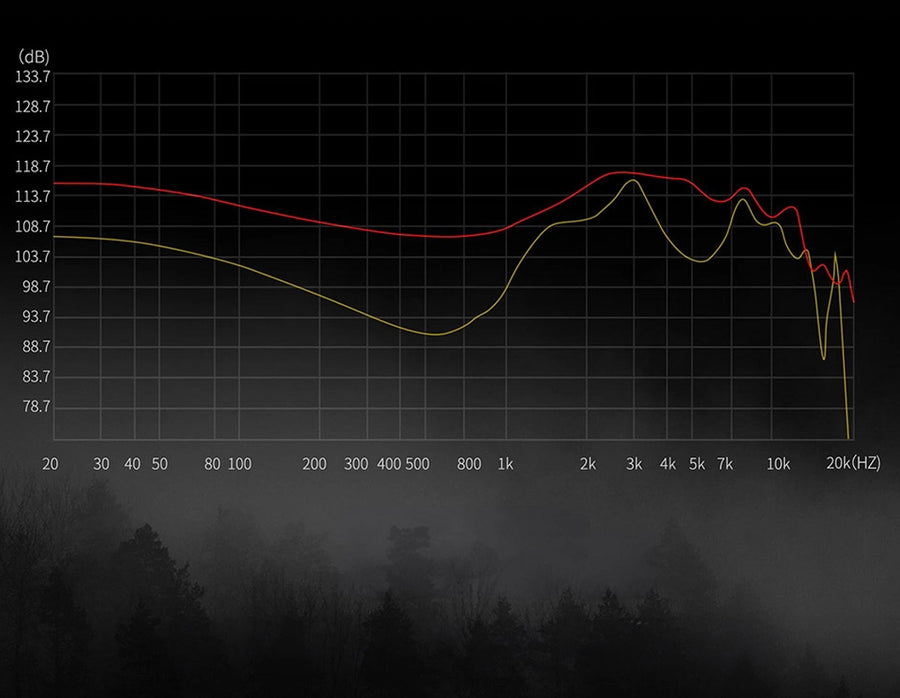 ENHANCED COMFORT AND AUDIO QUALITY WITH MEMORY FOAM EAR TIPS
KZ Krila uses high-end memory foam ear tips that optimize the physical structure and greatly improve audio quality. The slow-rebound material enhances wearing comfort, reduces noise, and provides effective sound insulation.
SIMPLE AND STYLISH DESIGN
KZ Krila has a sleek and chic aesthetic, conceived by our chief design master. The earphone cover is made from mirror metal material, which undergoes extensive polishing to achieve a luxurious and refined appearance. The high-end inlay technology and skin-friendly resin cavity design further enhance its overall aesthetic appeal.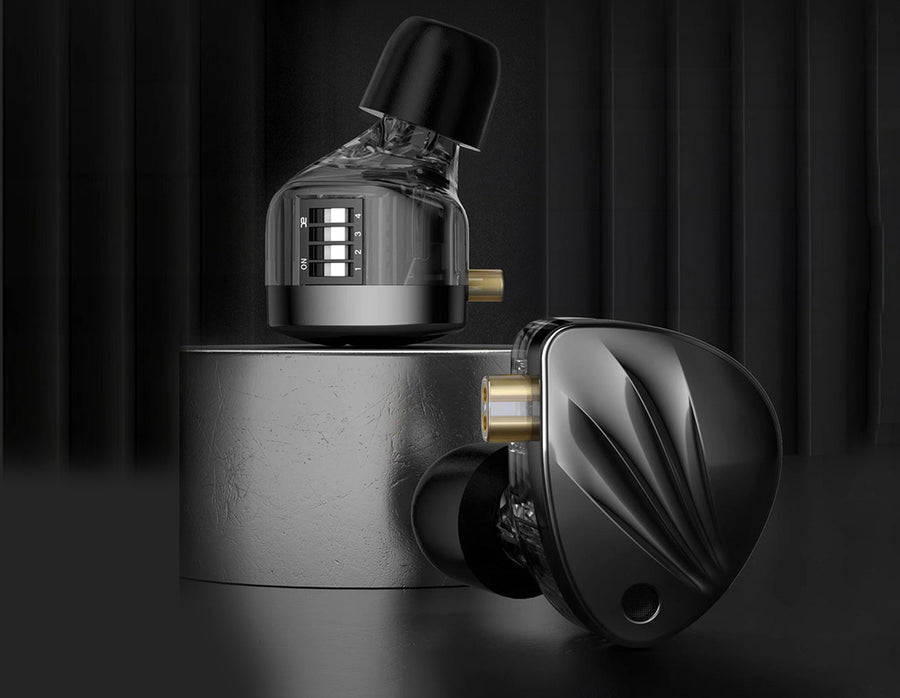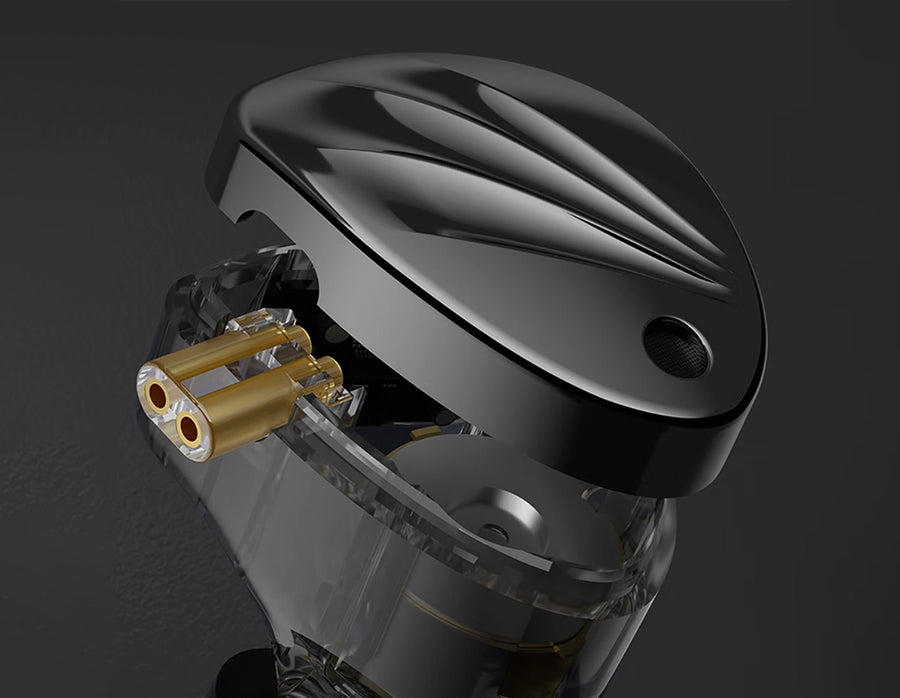 Wonderful KZ Krila IEM
Fairly decent IEM. Works aptly as advertised. Definitely a different breed of IEMs, with sensitivity adjustment through 4 switches. Switches are a little inconvenient in terms of handling because of their size but deliver the intended output. Thank you Concept Kart.
Thank you so much for taking the time to leave us this amazing review.
My second IEM
my previous IEM was the Kz edx pro and since those were bass-heavy, these are clearer and more balanced. I use them for gaming as well and the balanced sound can be adjusted with the built-in tuner which helps turn up the audio for footsteps which is essential to me.
Overall a lovely listening experience compared to my 10k Sony headphones these are, if ill be honest much better.
Product title
Vendor
Rs. 19.99 | Rs. 24.99
Product title
Vendor
Rs. 19.99 | Rs. 24.99
Product title
Vendor
Rs. 19.99 | Rs. 24.99
Product title
Vendor
Rs. 19.99 | Rs. 24.99