Shipping & Delivery
Heavy rain and flood like situations may cause delays
Free Shipping on Prepaid Orders
Same day dispatch, if ordered before 2:00 PM.
Order Placed before 2:00 PM will be shipped within 24 hrs. (Except Sunday and Holidays)
Cash on Delivery Available
Cash on delivery applicable for order under ₹ 15000
EXTRA SAVINGS & Rewards
Earn upto 5% of order value
With GST invoice, save up to 28% on business purchases
RETURN POLICY
10 Days Replacement Policy
All products are covered by 10 Day Replacement Guarantee. This product is eligible for a free replacement, in case you receive a damaged, defective or different item. Please keep the product in its original condition with all accessories & packaging for a successful return. We may contact you to assess the damage or defect before issuing a replacement. Accessories like cables and eartips are not backed up the manufacturer's warranty.

Please note that physical damage cases need to be brought to our notice within 24 hours.

WARRANTY
1 Year Manufacturer's Warranty
Ultimate In-Ear Monitor for Any Music Lover
Product Name
KZ D-Fi Wired IEM
Frequency Response
7-45000Hz
Cable Type
Silver Plated Cable
Impedance
23.5ohms Standard Version, 29ohms-48ohms Tuning Version
What will you get:
1x KZ D-Fi Wired IEM
6x Pair Eartips
1x Silver Plated Cable
1x Tuning Lever (Only available for tunable Version)
1x Instruction Book
1 YEAR WARRANTY
Don't worry, KZ - D-Fi Wired IEM comes with a 1 Year warranty against manufacturing defects. We guarantee that every product on Concept Kart is genuine and backed by the Manufacturer's warranty.
Read more about Concept Kart's warranty policy.
FREE SHIPPING ON ALL PREPAID ORDERS
We usually ship orders on same day if ordered before 2 pm or within 24 hours if ordered later (except on holidays/sunday, where processing times may be higher) from one of our domestic warehouses based out of Delhi. It normally takes around 1 to 5 business days for delivery. We use premium service partners such as Blue dart, DTDC and Delivery for faster and reliable service. A tracking number will be provided upon shipment.
In very rare cases when order is not received after 10 business days of shipment (extended by number of days when the govt. Restricts movement of goods due to factors such as coronavirus pandemic), please contact us and we will provide you a support.
10MM DUAL MAGNETIC DYNAMIC DRIVER
The KZ D-Fi earphones feature a unique custom dual-magnet and dual-cavity dynamic driver, which is designed to provide an exceptional audio experience. The dual-magnet design refers to the use of two magnets in a circuit to enhance the magnetic field, resulting in improved energy efficiency and transient performance. This Pair delivers high-quality audio for music enthusiasts and audiophiles.
IMPROVED TUNING METHODS BY USING INNOVATIVE CIRCUIT BOARD ADJUSTMENT
KZ has achieved traditional method of tuning by replacing dampers with different mesh numbers and sizes, but this method may not provide accurate control over a specific frequency band.KZ has developed an innovative approach to tuning that involves adjusting the circuit board adjustment methods to control each frequency band according to a specific target curve. This method allows for precise control over the audio output of the earphones, resulting in a more accurate and balanced sound across all frequencies.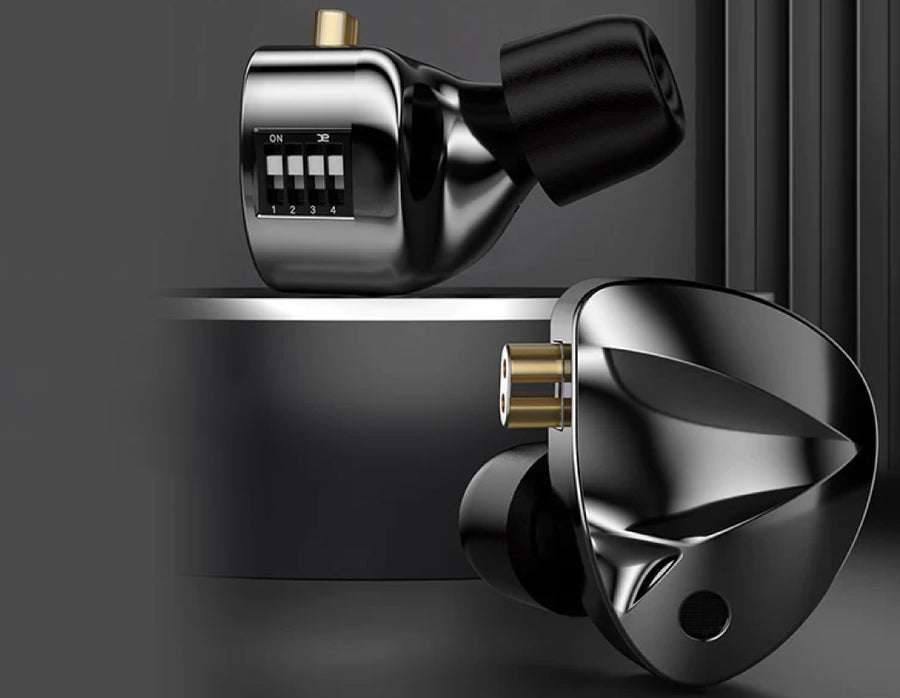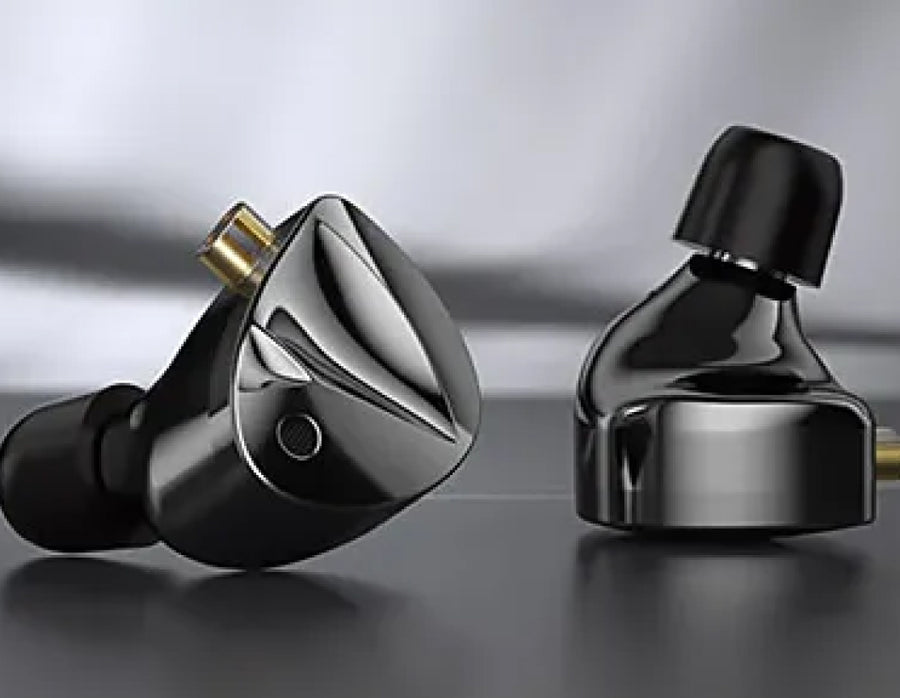 TWO VERSIONS AVAILABLE
KZ D-Fi earphones come in two versions: a standard version and a tunable version. The standard version features an accurate and balanced frequency response tuning, while the tunable version offers 16 different sound styles so, users can easily switch between different sound styles to find the perfect audio profile for their individual preferences and listening needs that can be adjusted using a toggle switch. This allows for a more customizable listening experience that can meet the needs of a variety of different users, including musicians and audiophiles who demand high-quality sound.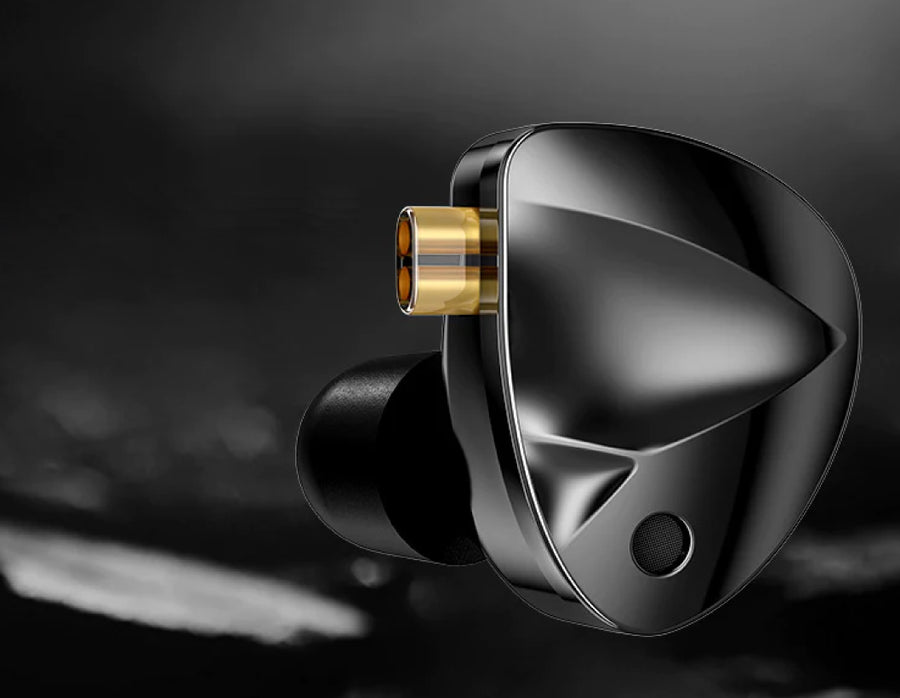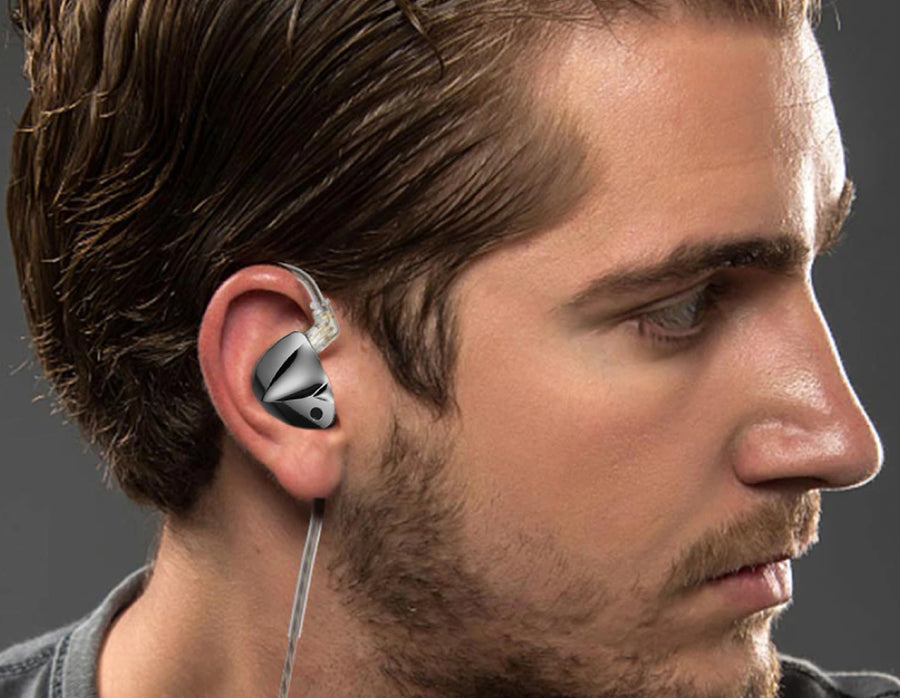 SUITABLE FOR WIDE RANGE OF MUSIC STYLE
KZ D-Fi earphones are highly versatile and suitable for a wide range of music styles. They also feature strong, properly balanced and clear bass, as well as smooth and well-defined sub-bass and treble frequencies. These advanced tuning features have helped establish the KZ D-Fi as one of the top dynamic IEMs on the market. The IEMs are easy to drive, making them a great choice for anyone seeking a high-quality, customizable listening experience.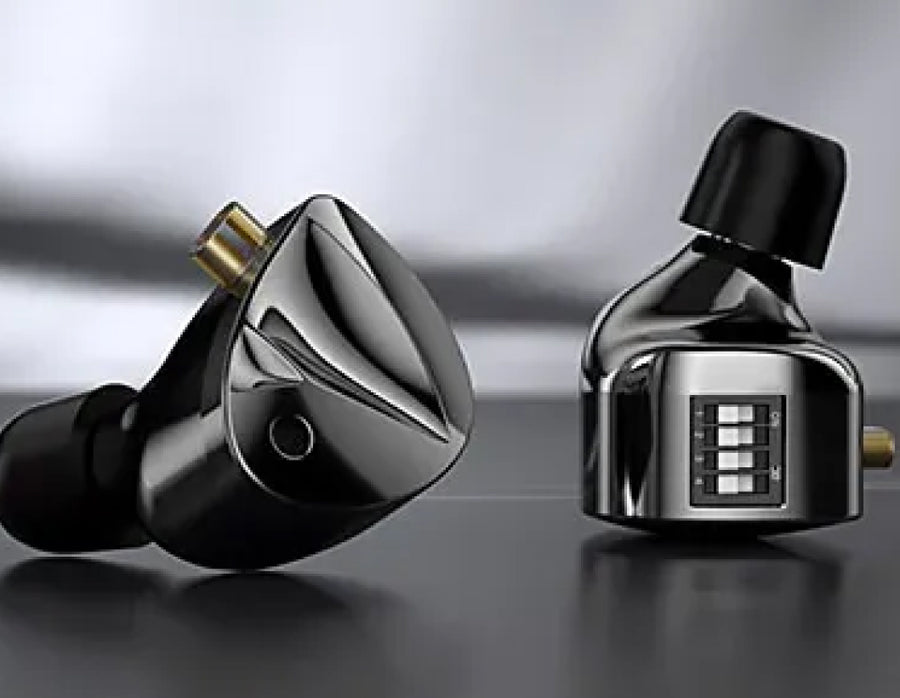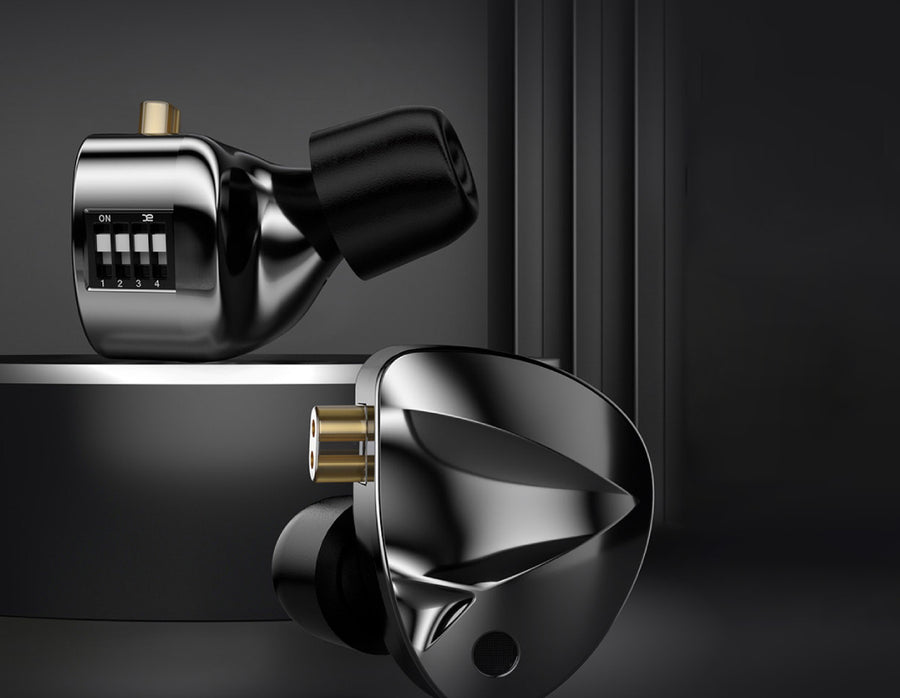 CUSTOMIZABLE TUNING STYLES WITH PATENTED TECHNOLOGY AND ELECTRONIC SWITCHES
KZ D-Fi uses patented tuning technology and feature precise 4-gear electronic switches. The first three gears are dedicated to adjusting the low frequencies, each additional gear increases the low frequency. The fourth gear is designed to adjust the full frequency band. This allows users to customize and adjust 16 tuning styles according to their personal preferences and needs.
HD MICROPHONE
KZ D-Fi features an in-line microphone that is compatible with standard mobile phone HD calls. The microphone allows you to make and receive phone calls directly from the headphones, without needing to take out your phone. The microphone allows Answer/Hang up the call, short press to Pause/Play, Long press to Reject the call, press twice to Next Song.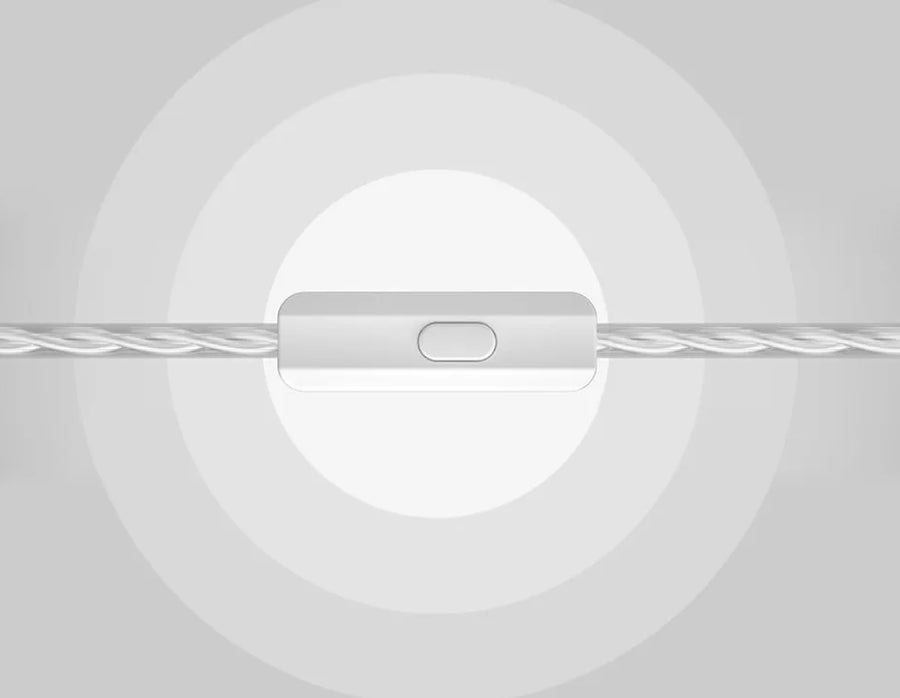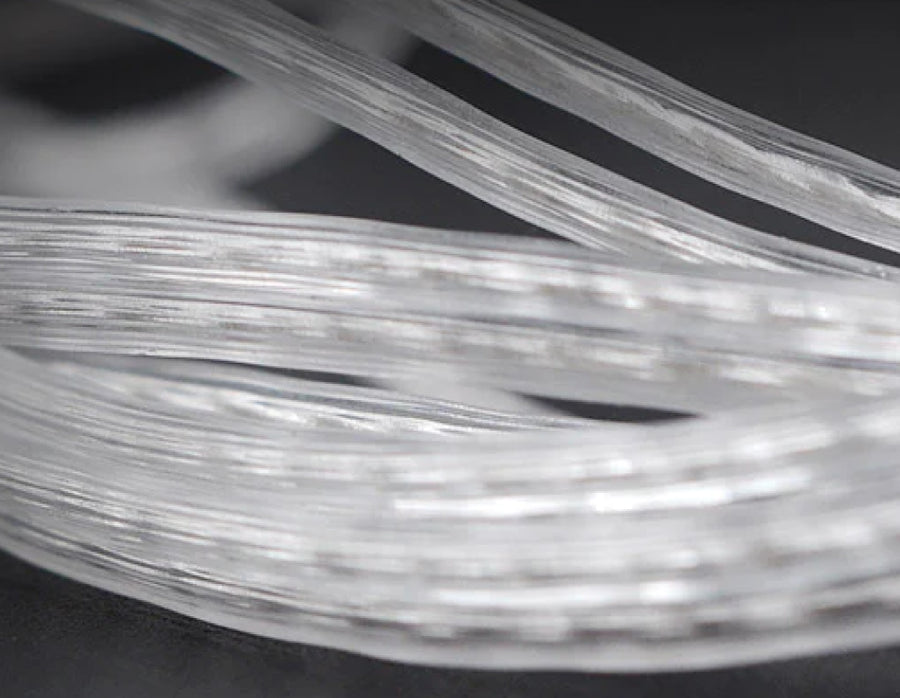 HIGH PURITY SILVER PLATED CABLE
KZ D-Fi comes with high-quality silver-plated cable that delivers great sound experience for music lovers. The cable adopts 2-pin 0.75mm connectors and a 3.5mm single-ended plug
Add a heading
Add content using the options to the left
Decent headphone
Deceng headphone for the price one of the filter is little bit loose though
Bought from conceptkart amazon page, very good for balanced sound enjoyers
Coming from V shaped Bassy earphones these IEMs will sound boring to you at first as these IEMs are neither bassy nor treble heavy. The quality of build is excellent at this price.
To enjoy EDM you might wanna use equalizerAPO and peace equalizer to increase some bass. But for rock/ classical music these are so amazing. Just try listening to "Mountains" song of Interstellar movie by Hans Zimmer. You will blown away when all the instruments play at once. those V shaped IEMs will make that part sound muddy because of recessed mids but Kz d-fi makes it sound amazing. Soundstage wise these IEMs are good at this price range.
Product title
Vendor
₹ 19.99 | ₹ 24.99
Product title
Vendor
₹ 19.99 | ₹ 24.99
Product title
Vendor
₹ 19.99 | ₹ 24.99
Product title
Vendor
₹ 19.99 | ₹ 24.99
<! -- Mezereon Configuration -->