Enhance Your Listening Experience and Comfort with KZ Castor
Impedance
Harman Target Version: 31-35ΩHarman Target with Improved Bass Version: 16-20Ω
Sensitivity
Harman Target Version: 105±3dB Harman Target with Improved Bass Version: 103±3dB
Cable Type
Flat transparent black cable
1 YEAR WARRANTY
Don't worry, KZ - Castor IEM comes with a 1 Year warranty against manufacturing defects. We guarantee that every product on Concept Kart is genuine and backed by the Manufacturer's warranty.
Read more about Concept Kart's warranty policy.
FREE SHIPPING ON ALL PREPAID ORDERS
We usually ship orders on same day if ordered before 2 pm or within 24 hours if ordered later (except on holidays/sunday, where processing times may be higher) from one of our domestic warehouses based out of Delhi. It normally takes around 1 to 5 business days for delivery. We use premium service partners such as Blue dart, DTDC and Delivery for faster and reliable service. A tracking number will be provided upon shipment.
In very rare cases when order is not received after 10 business days of shipment (extended by number of days when the govt. Restricts movement of goods due to factors such as coronavirus pandemic), please contact us and we will provide you a refund.
INCOMPARABLE SOUND QUALITY WITH DUAL DYNAMIC DRIVER
The KZ Castor features 10mm dual magnetic dynamic driver + 8mm dynamic driver with top and bottom stacked cavity structure for exceptional audio quality and an enhanced listening experience. By crafting each driver with a distinct purpose, KZ guarantees a seamless fusion of dynamic low frequencies and impeccably defined middle and high tones. The KZ Castor delivers superior sound quality and excellent control over a wide range of frequencies.
THE KZ CASTOR OFFERED IN TWO ALTERNATIVES
HARMAN TARGET VERSION: It depicts the perfectly balanced 3 frequency response with complimentary different genres of music.
HARMAN TARGET WITH IMPROVED BASS VERSION: Harman Target Version: This variant has been tuned following the famous Harman Target frequency curve. it promises outstanding clarity with a harmonious midrange and quick lower-end response. It definitely sounds perfectly balanced and complements different genres of music well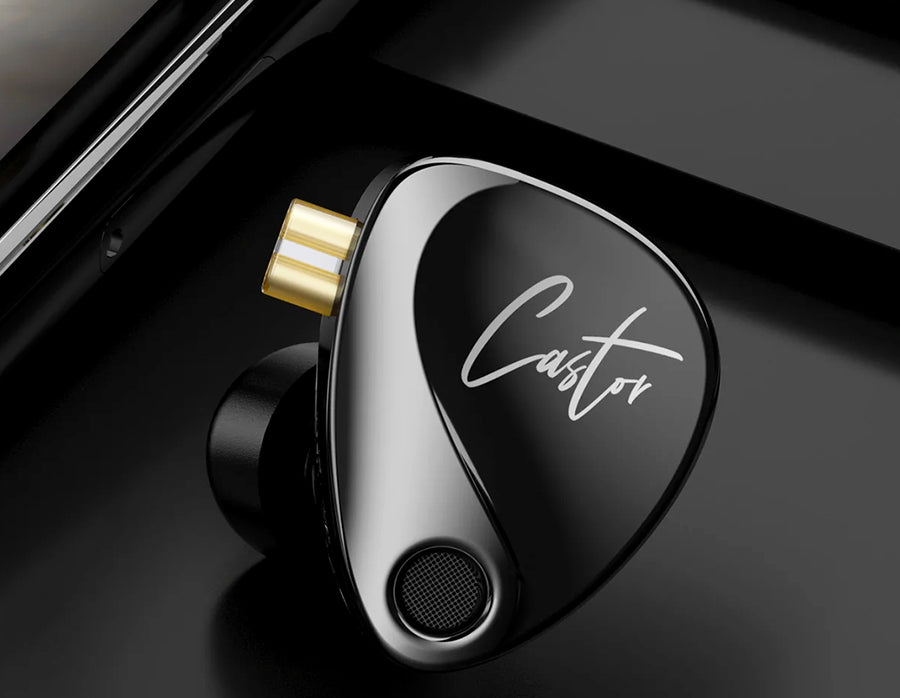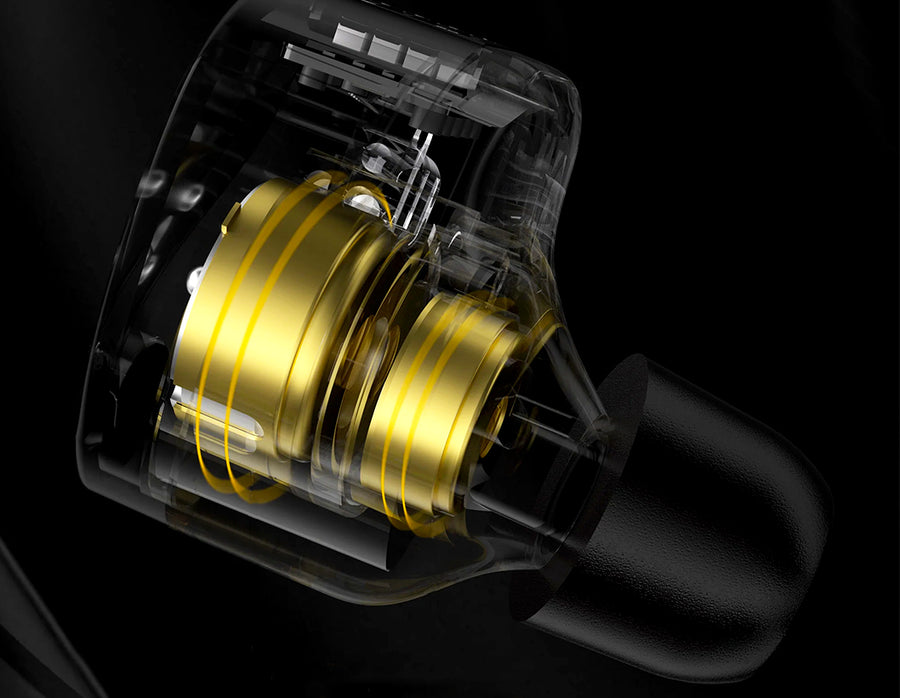 CUSTOMIZABLE AUDIO PROFILES WITH KZ CASTOR'S TUNING SWITCHES
The KZ Castor includes four tuning switches, each offering two-stage adjustments for low and high frequencies. These switches allow to create 16 unique audio profiles tailored to their individual preferences, suitable for various music genres. Each profile is finely tuned with specific impedance and sensitivity settings, ensuring the best possible audio output to match diverse sound preferences.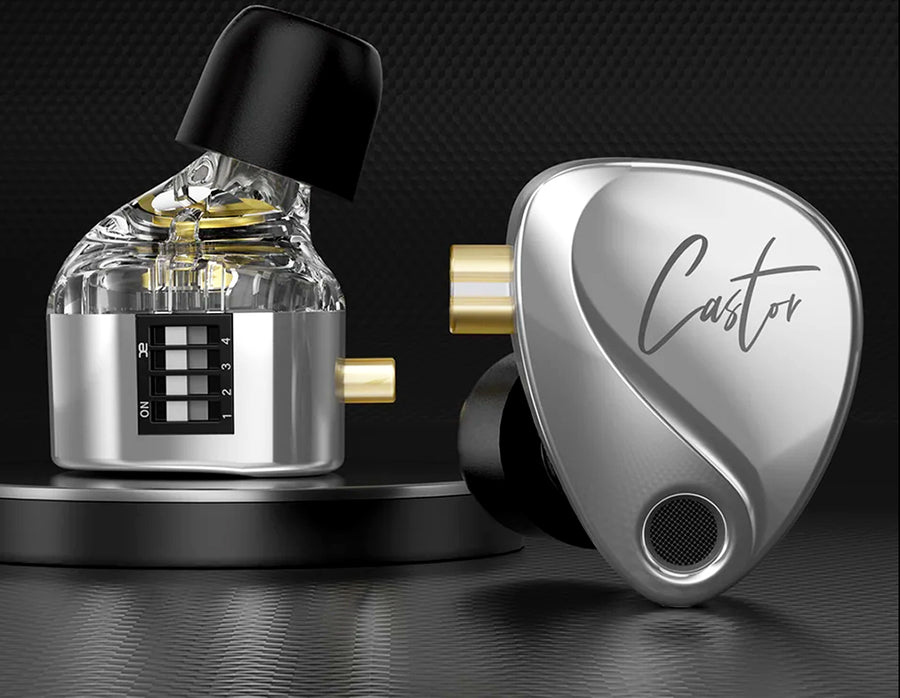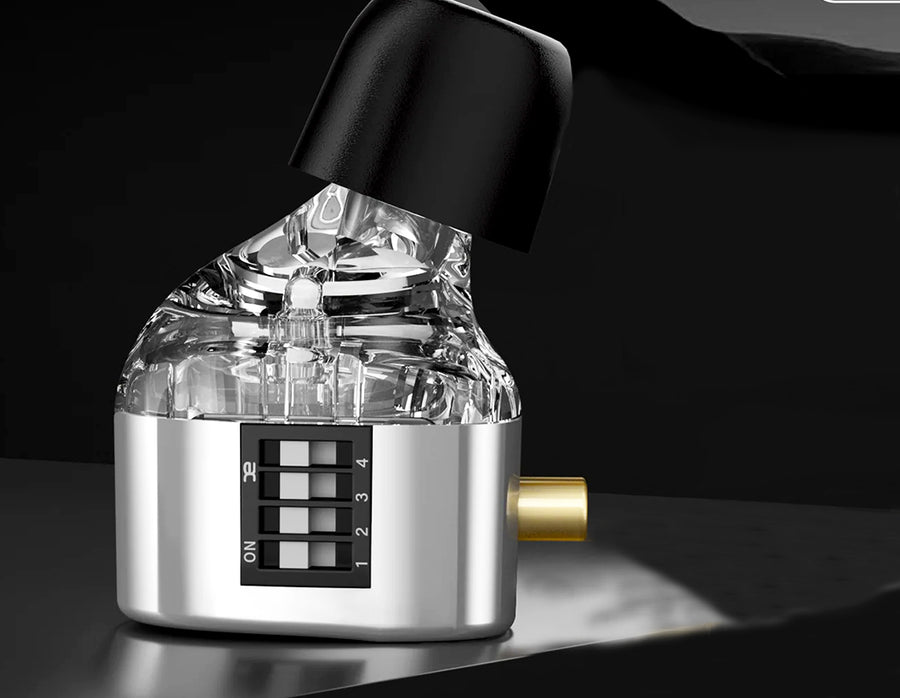 HIGH-PURITY STOCK CABLE
The KZ Castor includes a flat, transparent black cable with a 0.75mm 2-pin plug design to elevate audio quality. It also features memory foam ear tips with optimized physical structure to reduce teeth clenching noise. The slow rebound memory sponge material enhances wearing comfort and provides excellent noise reduction and sound isolation effects.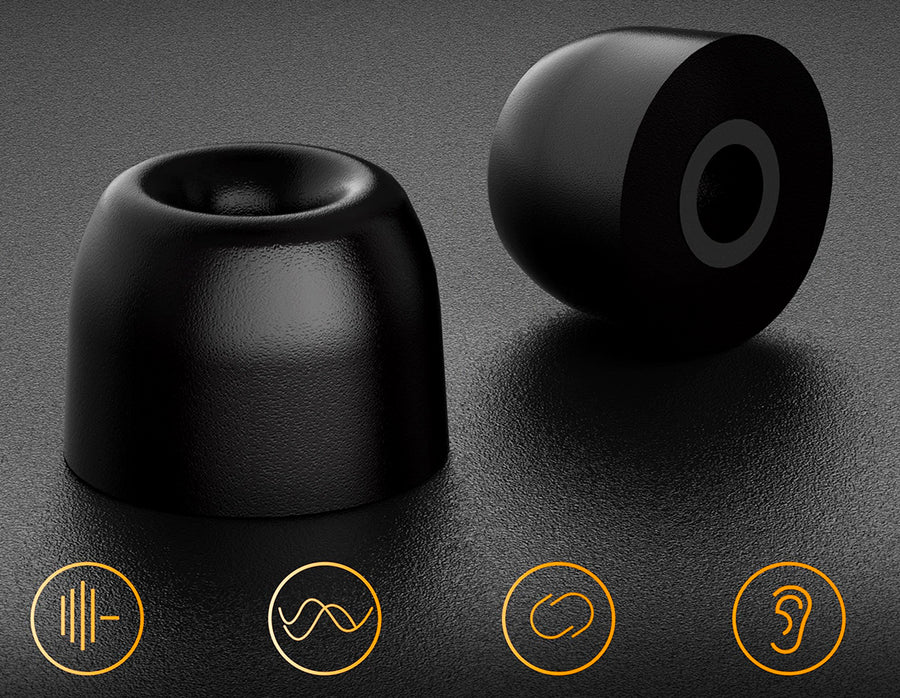 ELEVATED SOUND QUALITY THROUGH 3D PRECISION INJECTION MOLDING
The KZ Castor In-ear monitor features integrated injection molding process to create a high-precision integrated acoustic filtering nozzle. This advanced manufacturing technique allows for the accurate and intricate printing of complex internal structures within the earphone cavity. The tolerance range of 3D printing is around 0.1mm, but the precision of KZ Castor internal support structure is around 0.01mm. As a result, the KZ Castor achieves efficient and uniform sound reproduction, enhancing the overall audio quality and providing a more immersive listening experience.
IN-LINE CONTROL MIC
This IEM features an in-line microphone that is compatible with standard mobile phone calls. It also has in-line media controls that allows for call pickup/disconnection, short press for pause/play, press-twice to switch songs, etc.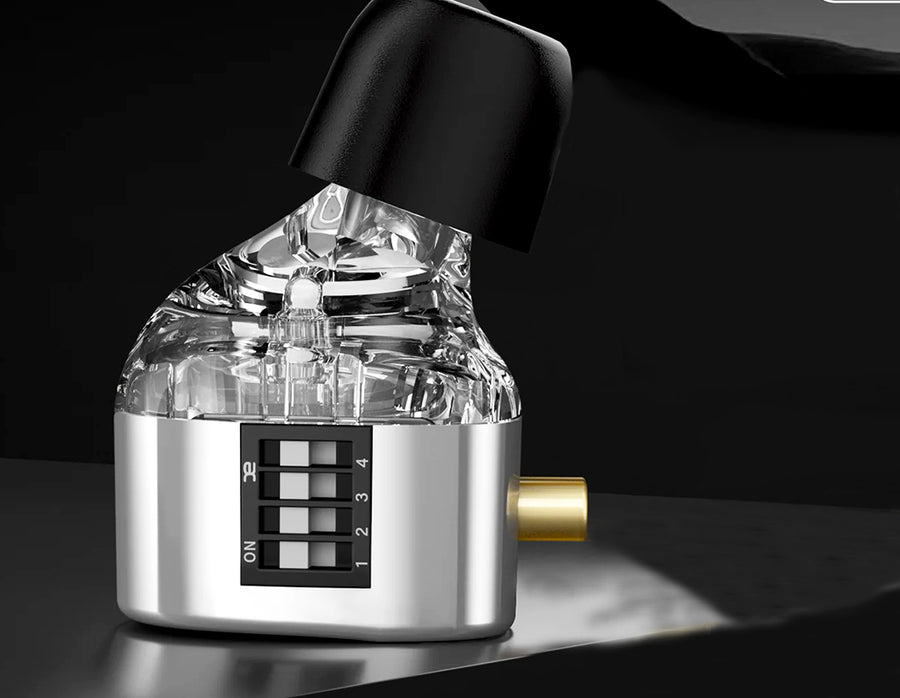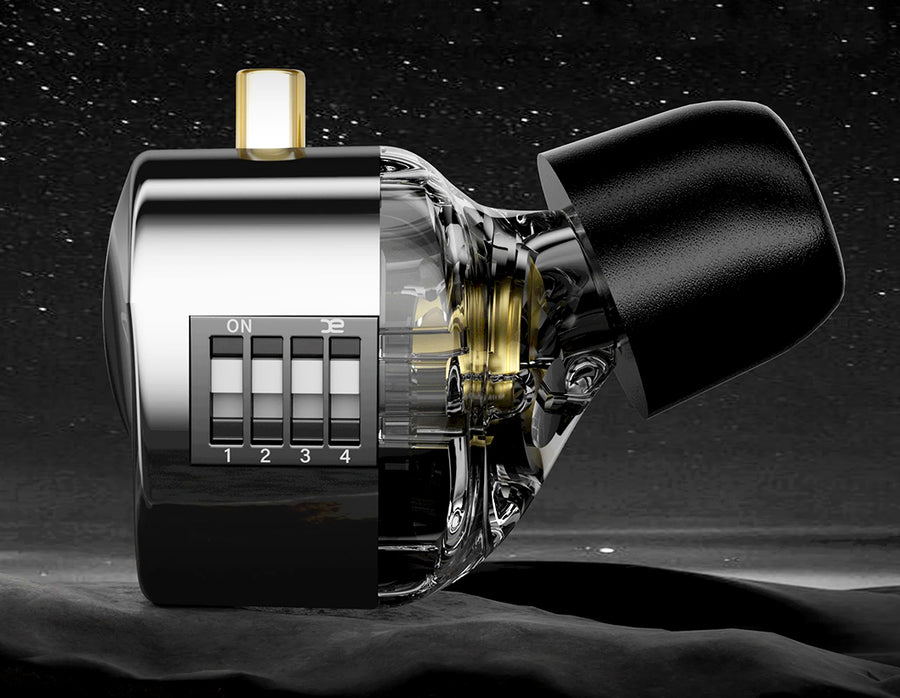 COMFORTABLE AND SECURE FIT FOR EVERYDAY WEAR
It provides an excellent wearing experience with prolonged comfort and no fatigue. The iem is designed to have a secure fit, ensuring they do not fall out. The ergonomic design promotes a natural fit, minimizing discomfort even during extended use. With these features, KZ Castor is a perfect choice for everyday wear.
Product title
Vendor
Rs. 19.99 | Rs. 24.99
Product title
Vendor
Rs. 19.99 | Rs. 24.99
Product title
Vendor
Rs. 19.99 | Rs. 24.99
Product title
Vendor
Rs. 19.99 | Rs. 24.99