Shipping & Delivery
IMPORTANT: Expect parcel delivery in Southern States delays due to Michung storm.
Free Shipping on Prepaid Orders
Same day dispatch, if ordered before 2:00 PM.
Order Placed before 2:00 PM will be shipped within 24 hrs. (Except Sunday and Holidays)
Cash on Delivery Available
Cash on delivery applicable for order under ₹ 15000
EXTRA SAVINGS & Rewards
Earn upto 5% of order value
With GST invoice, save up to 28% on business purchases
RETURN POLICY
10 Days Replacement Policy
All products are covered by 10 Day Replacement Guarantee. This product is eligible for a free replacement, in case you receive a damaged, defective or different item. Please keep the product in its original condition with all accessories & packaging for a successful return. We may contact you to assess the damage or defect before issuing a replacement. Accessories like cables and eartips are not backed up the manufacturer's warranty.

Please note that physical damage cases need to be brought to our notice within 24 hours.

WARRANTY
1 Year Manufacturer's Warranty
Enjoy A Seamless And Long-Lasting Audio Journey With KZ AM01
Frequency Response
20-20000Hz
Output power
1Vrms (30mW@32Ω)
Decoding capability
Up to 384kHz/32bit |ADC: Up to 96kHz/24bit
What will you get
KZ AM01 Portable DAC & Amp
1 YEAR WARRANTY
Don't worry, KZ AM01 Portable DAC & Amp comes with a 1 Year warranty against manufacturing defects. We guarantee that every product on Concept Kart is genuine and backed by the Manufacturer's warranty.
Read more about Concept Kart's warranty policy.
FREE SHIPPING ON ALL PREPAID ORDERS
We usually ship orders on same day if ordered before 2 pm or within 24 hours if ordered later (except on holidays/sunday, where processing times may be higher) from one of our domestic warehouses based out of Delhi. It normally takes around 1 to 5 business days for delivery. We use premium service partners such as Blue dart, DTDC and Delivery for faster and reliable service. A tracking number will be provided upon shipment.
In very rare cases when order is not received after 10 business days of shipment (extended by number of days when the govt. Restricts movement of goods due to factors such as coronavirus pandemic), please contact us and we will provide you a support.
USB TYPE-C MALE AND 3.5MM FEMALE CONNECTIVITY
Initiate an audio revolution with the KZ AM01 Portable Type-C DAC. Its USB Type-C male connector provides effortless access to crystal-clear digital audio signals, paving the way for an extraordinary auditory odyssey. Simultaneously, the 3.5mm female audio output unlocks a boundless realm of headphone and audio device compatibility, expanding your audio possibilities.
EXTENSIVE COMPATIBILITY
Enjoy a broader range of compatibility with most Type-C smartphones, including the Samsung Galaxy S21 Ultra, S21 Plus, and S21 5G 2021, OnePlus Nord, OnePlus 8T, 8, 8 Pro, 7T Pro, 7T, 7 Pro, 7, and 6T, Google Pixel 5, 4, 4 XL, 3, 3 XL, 2, 2 XL, Samsung S20 FE 5G 2020, S20 5G, S20 Plus, and S20 Ultra, as well as Samsung Note 20, Note 20 Ultra, Note 10, Note 10+, Galaxy Tab S5e, Tab S6, Huawei P40 Pro, P30 Pro, P20 Pro, Mate 20 Pro, Mate 30 Pro, Mate 40 Pro, HTC, and more.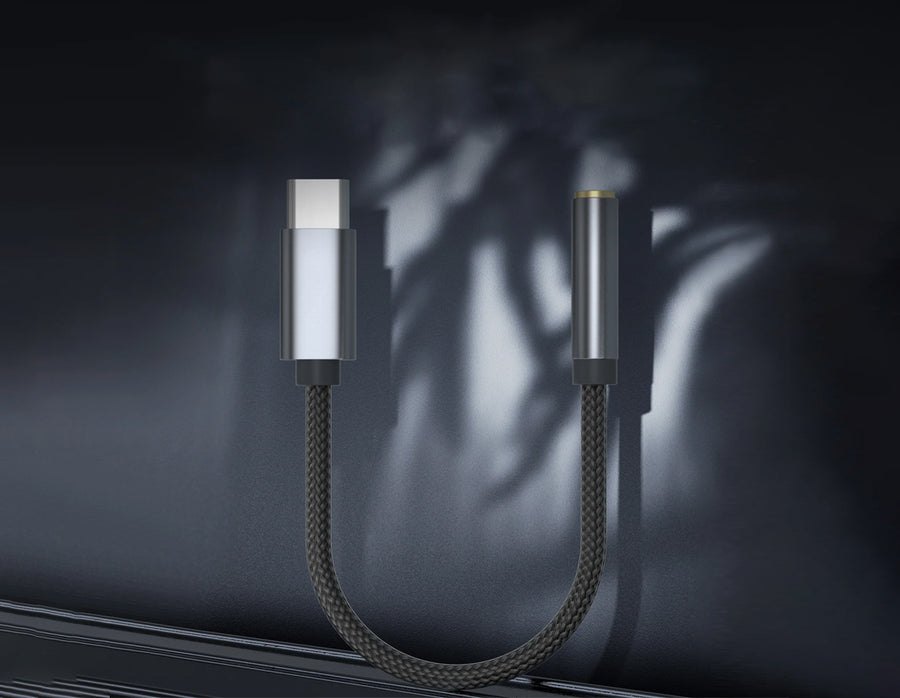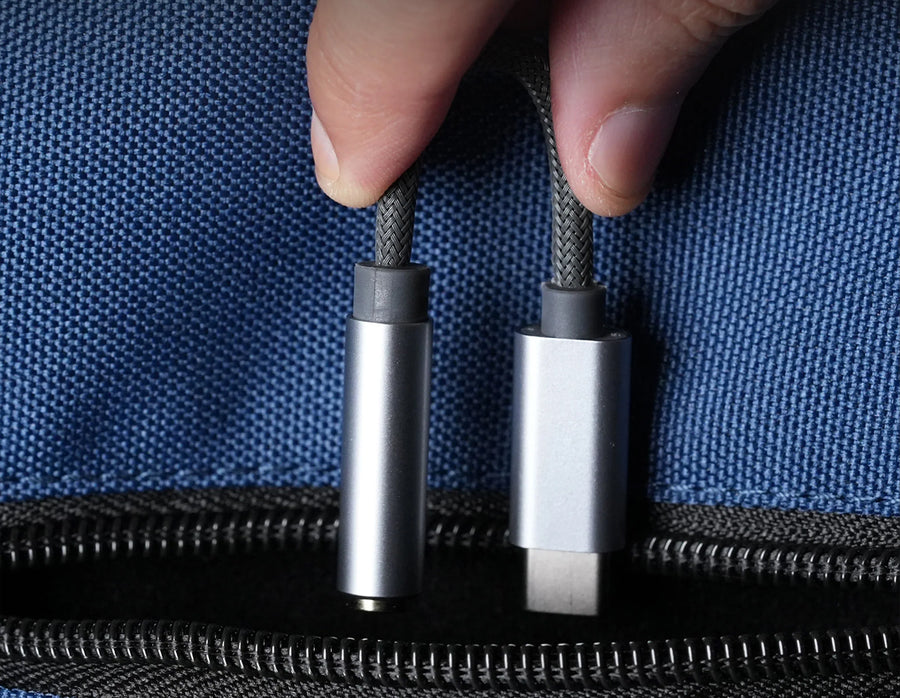 THE POWERHOUSE DUO OF AUDIO ENHANCEMENT
The DAC Decoding Chip handles digital-to-analog conversion, delivering exceptional clarity and detail while reducing interference. Meanwhile, the MAX97220 Amplifier Chip amplifies the audio signal, perfect for high-impedance headphones, ensuring powerful and clear sound quality. These chips work together seamlessly to create a high-fidelity audio experience for audiophiles and music enthusiasts.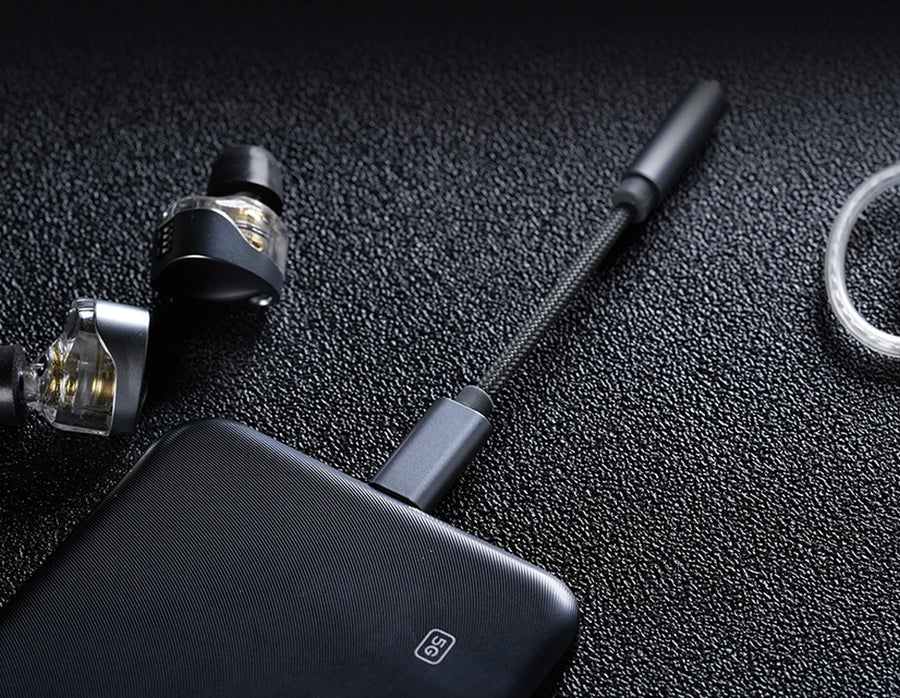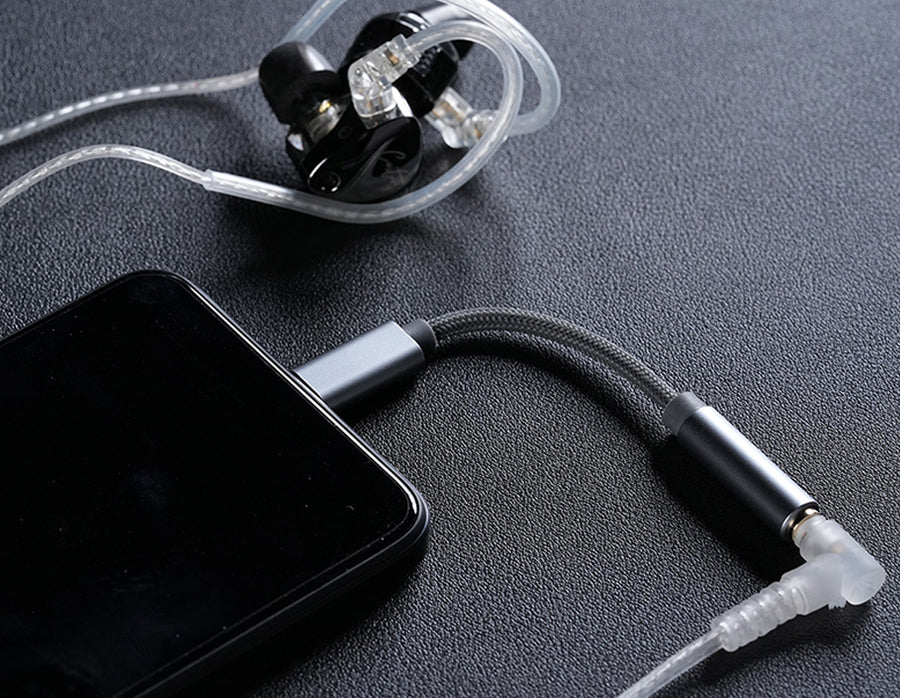 EXCEPTIONAL DYNAMIC RANGE (DNR)
Step into a world of audio brilliance with the KZ AM01, featuring an unmatched Dynamic Range (DNR) reaching an impressive 111dB. This expansive dynamic spectrum spans from the gentlest whispers to the most thunderous crescendos in your music, ensuring every nuance is revealed with astounding precision. The wide dynamic range unlocks the complete audio spectrum with pinpoint accuracy, offering an auditory experience that's truly exceptional.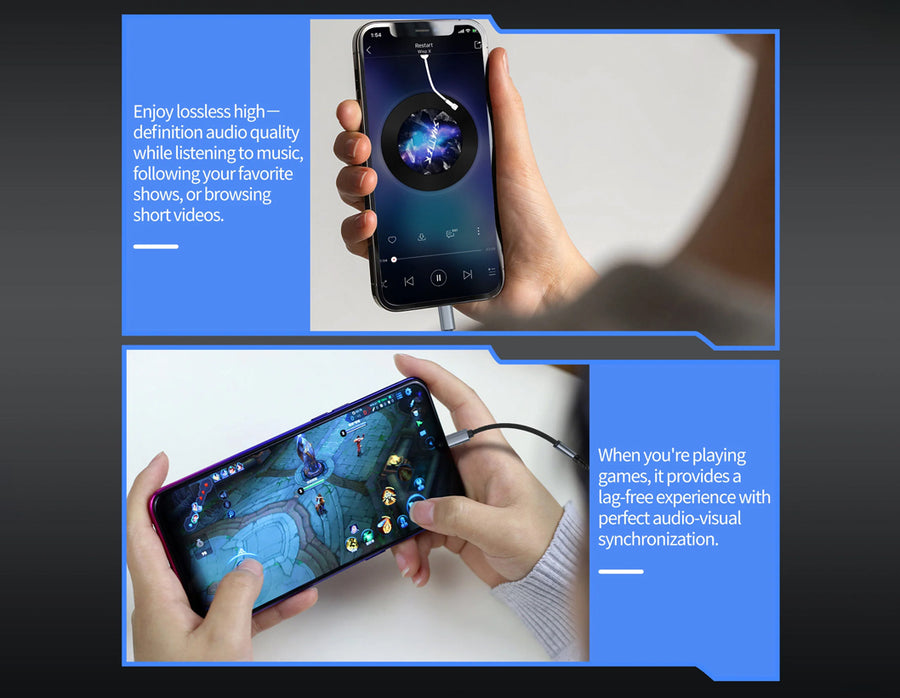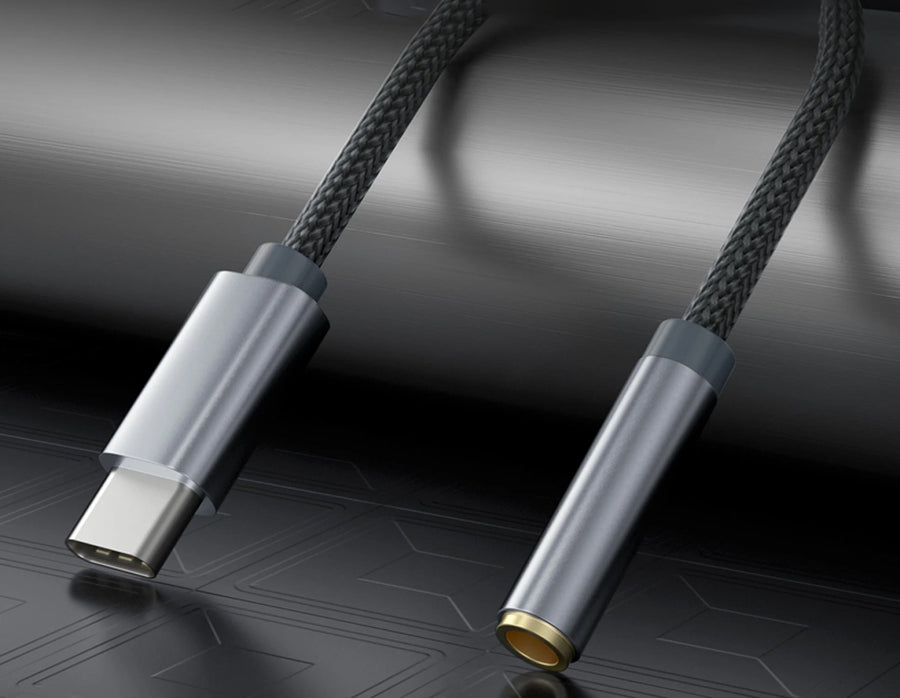 REMARKABLE SIGNAL-TO-NOISE RATIO (SNR)
KZ AM01 dac dongle has a remarkable signal-to-noise ratio (SNR) of 124dB, a testament to its commitment to audio excellence. This outstanding SNR value ensures that the audio output is not just clean but also pristine, with a near-absence of background noise.
COMPACT AND LIGHTWEIGHT
The KZ AM01 sets a new standard for portability. Its compact and lightweight design ensures it's always by your side, whether you're on the move or savoring music at home. With this DAC, top-tier sound quality is just a reach away, making it an essential companion for those who seek superior audio experiences, wherever they may be.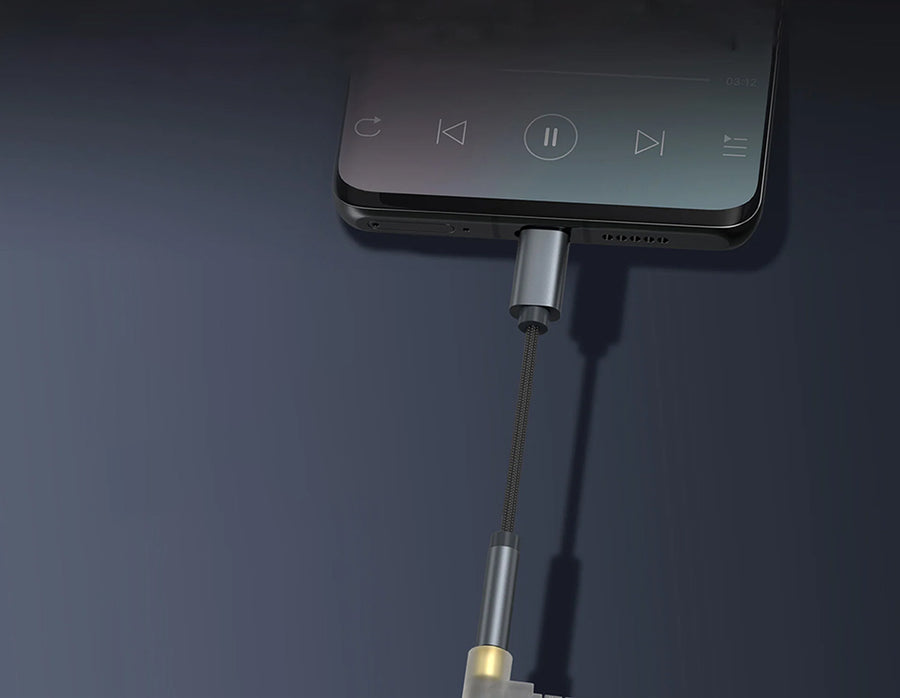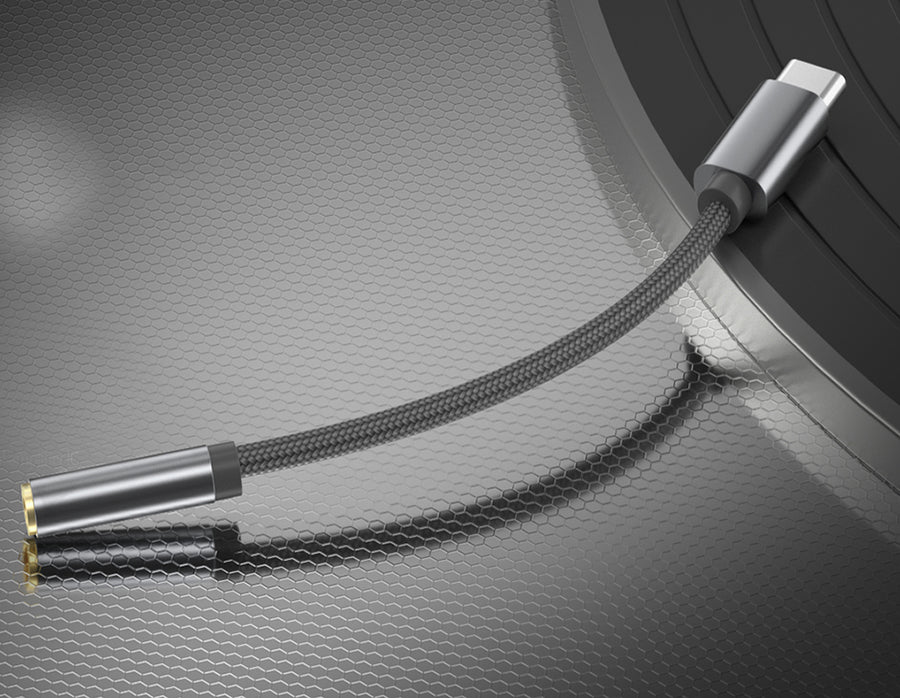 IMMERSIVE HIGH-RESOLUTION SOUND
Prepare for an immersive high-resolution audio experience with the KZ AM01. It's your gateway to music that radiates with exceptional clarity and intricate detail, ensuring every note is a revelation. Boasting a 24-bit/44.1kHz sampling rate, this DAC captures the subtle nuances of your music, delivering a listening experience that's nothing short of superior and captivating.
Add a heading
Add content using the options to the left
Decnt one
I wont say this is extremely good but quite decent in terms of the price that you pay. Tested in on Mac, Intel PC, Iphone does the job well on all
Thank you so much for taking the time to leave us this amazing review.We always strive to improve our service and would love to hear your feedback.
KZ - AM01 Portable DAC & Amp
KZ - AM01 Portable DAC & Amp
Product title
Vendor
₹ 19.99 | ₹ 24.99
Product title
Vendor
₹ 19.99 | ₹ 24.99
Product title
Vendor
₹ 19.99 | ₹ 24.99
Product title
Vendor
₹ 19.99 | ₹ 24.99
<! -- Mezereon Configuration -->