Experience Outstanding Sound Performance with KBEAR STORM
Sensitivity
108dB(±)2dB@1kHz
Cable Material
OFC Silver-Plated
Color
Purple Blue / Black
What will you get
1x KBEAR STORM
1x Detachable Cable
6x Pair Silicone Eartips
1x User Manual
1 YEAR WARRANTY
Don't worry, KBEAR STORM comes with a 1 Year warranty against manufacturing defects. We guarantee that every product on Concept Kart is genuine and backed by the Manufacturer's warranty.
Read more about Concept Kart's warranty policy.
FREE SHIPPING ON ALL PREPAID ORDERS
We usually ship orders on same day if ordered before 2 pm or within 24 hours if ordered later (except on holidays/sunday, where processing times may be higher) from one of our domestic warehouses based out of Delhi. It normally takes around 1 to 5 business days for delivery. We use premium service partners such as Blue dart, DTDC and Delivery for faster and reliable service. A tracking number will be provided upon shipment.
In very rare cases when order is not received after 10 business days of shipment (extended by number of days when the govt. Restricts movement of goods due to factors such as coronavirus pandemic), please contact us and we will provide you a refund.
OUTSTANDING SOUND CLARITY WITH 10MM DYNAMIC DRIVER
KBEAR Storm is equipped with a large 10mm dynamic driver unit that features a strong magnetic circuit. The circuit produces a strong magnetic flux that enables swift diaphragm movement and ensures high-resolution sound output. KBEAR Storm produces clear sound output with excellent resolution that can clearly restore true high-resolution lossless audio details!!
PEEK+PU FLAGSHIP-GRADE DIAPHRAGM
The 10mm dynamic driver on the KBEAR Storm adopts a high-quality PEEK+PU material composite diaphragm. KBEAR has featured advanced Vocal unit technology with a premium quality diaphragm, ensuring an immersive and lifelike sound representation. The KBEAR Storm is capable of delivering expansive audio clarity, precise high-frequency response, rich bass notes, and basically a crystal-clear listening experience for the users!!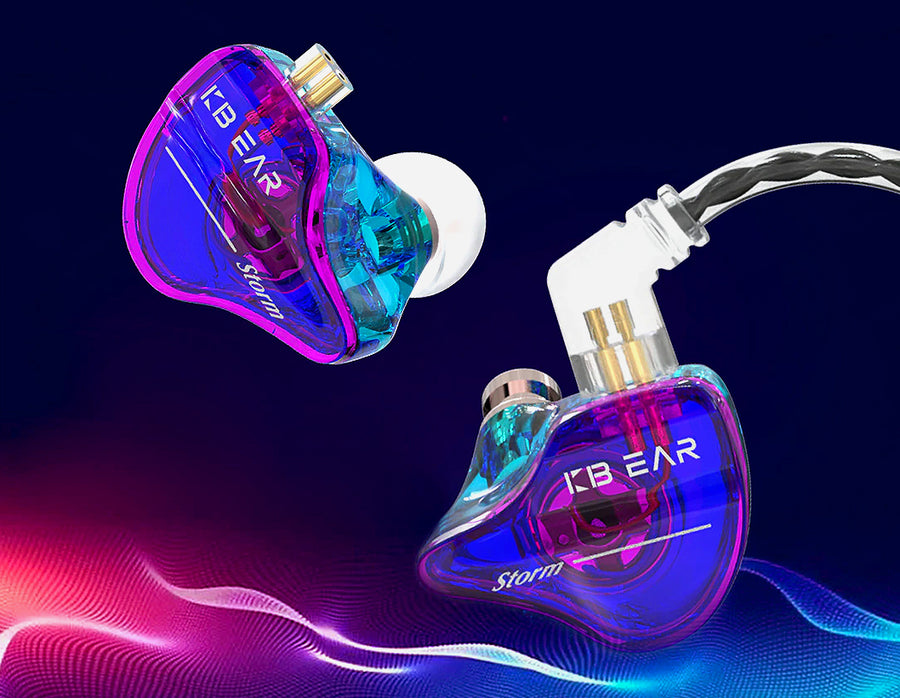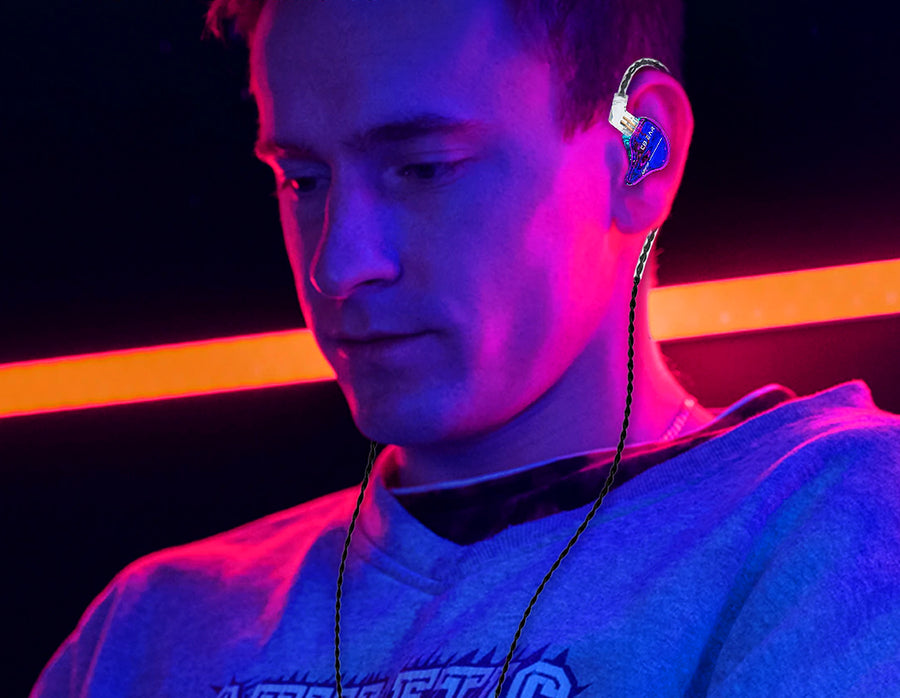 HIGH-QUALITY 4N OFC CABLE
KBEAR Storm comes packed with a high-quality 4-core 4N oxygen-free copper silver-plated cable. It features a Litz braided structure. With high-quality silver plating, the cable delivers better transmission with low-internal resistance.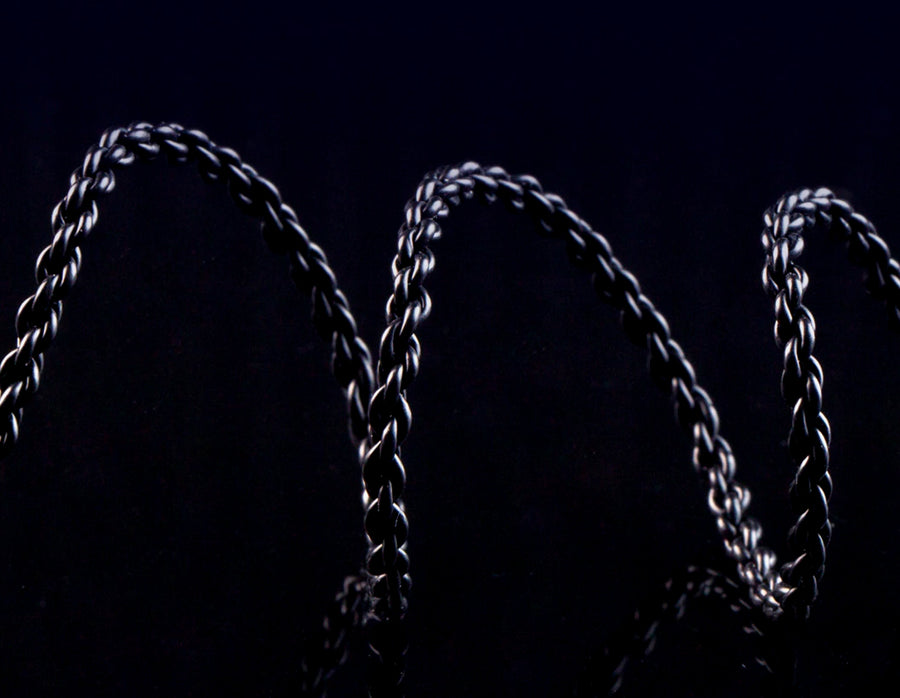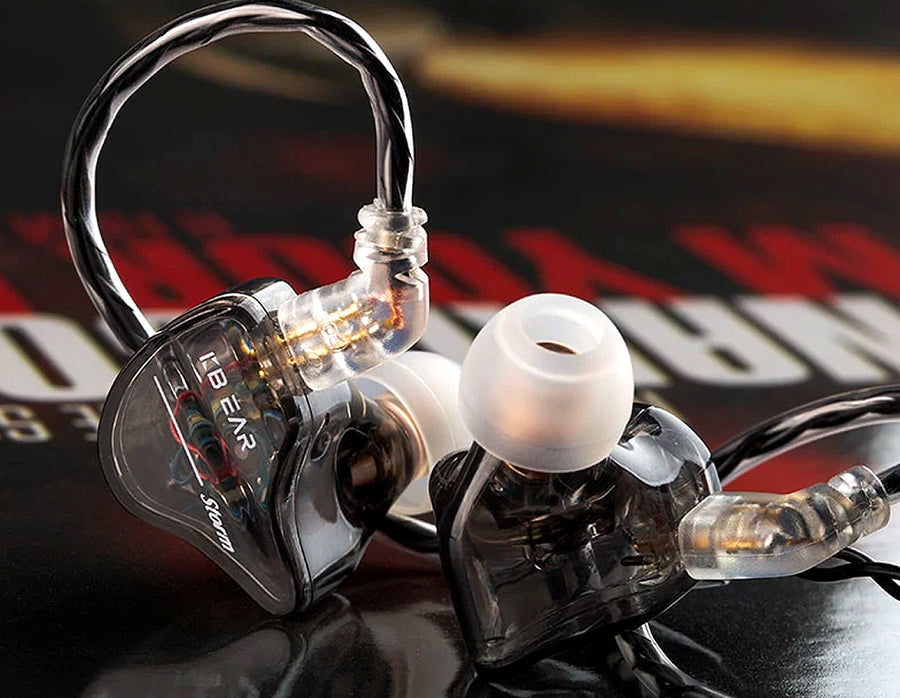 NOISE-FREE HD MICROPHONE
KBEAR Storm features in-line control and a high-quality noise-free HD microphone. The pair is compatible with most mobile phones with a standard 3.5mm headphone jack and can be used for calling as well. The microphone can ensure HD recording and calling. It allows basic controls such as Answering/Hanging up the call, single-click to Answer/Pause/Hang-up, double-clicking for the Next track, and triple-click for the Previous Song.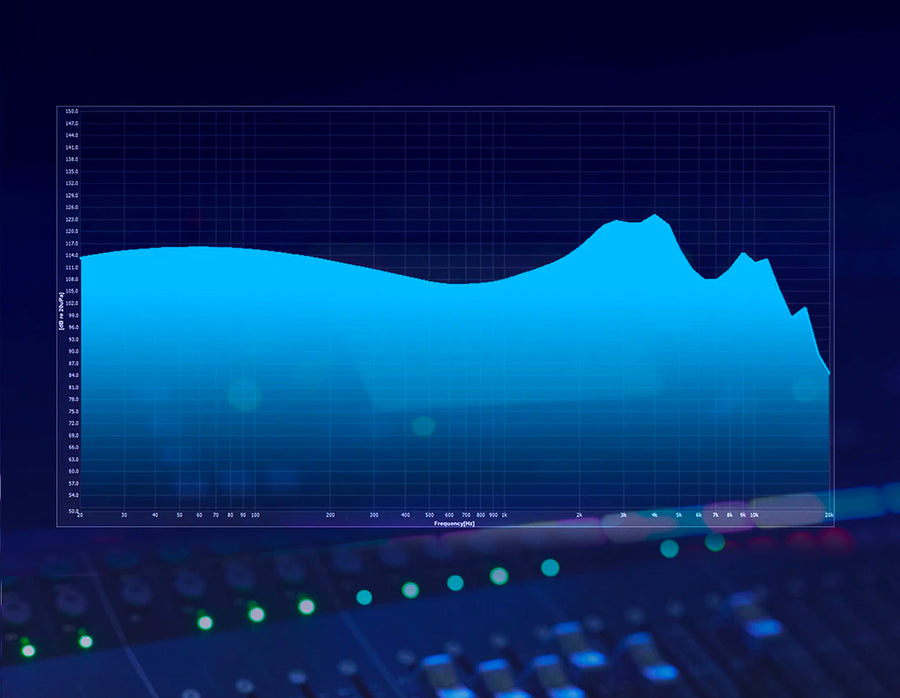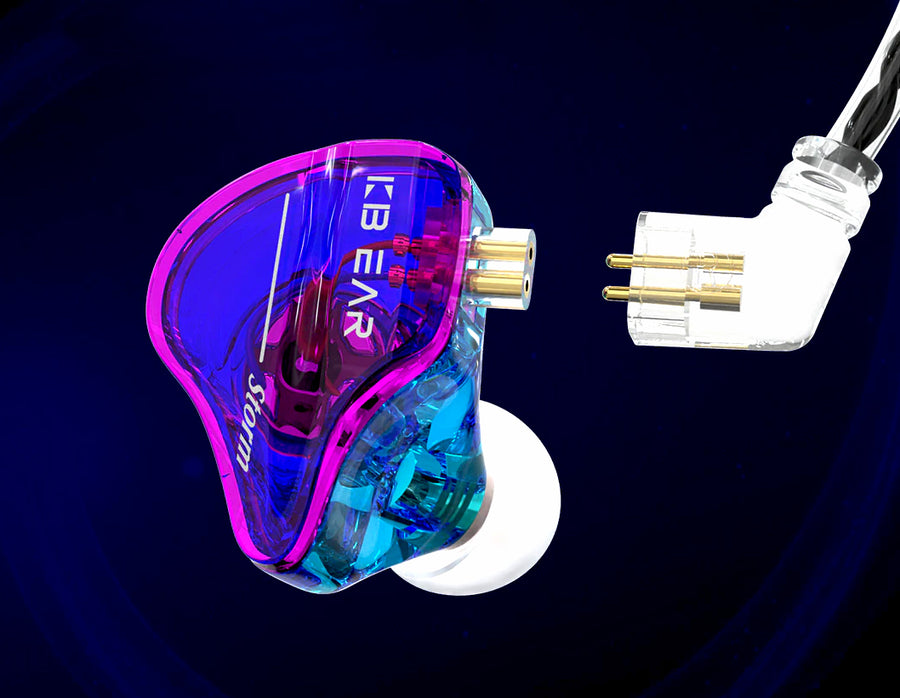 0.78mm 2PIN GOLD-PLATED INTERFACE
KBEAR Storm features standard 0.78mm 2-pin connectors. The pair has high-quality gold-plated connectors which are highly durable and solid in their construction. Users can easily replace the cable whenever required. Storm can also be connected with Bluetooth cable/Bluetooth Adapters with a 0.78mm 2-pin connector
NEW ERGONOMIC DESIGN & LIGHTWEIGHT
KBEAR STORM is made up of high-quality resin material. The cavity is ultra-lightweight and the pair features an ergonomic design that makes it comfortable to wear and provides a good level of isolation for the listeners.
It's good product
It is amazing in ear monitor in its price and I love that look and thx concept kart for delivering me such product in good condition with excellent packaging .
Thank you for your feedback about your experience at our store. Your review means a lot to us and helps spread the word about our business to other customers like you!
Product title
Vendor
Rs. 19.99 | Rs. 24.99
Product title
Vendor
Rs. 19.99 | Rs. 24.99
Product title
Vendor
Rs. 19.99 | Rs. 24.99
Product title
Vendor
Rs. 19.99 | Rs. 24.99