Shipping & Delivery
Heavy rain and flood like situations may cause delays
Free Shipping on Prepaid Orders
Same day dispatch, if ordered before 2:00 PM.
Order Placed before 2:00 PM will be shipped within 24 hrs. (Except Sunday and Holidays)
EXTRA SAVINGS & Rewards
Earn upto 5% of order value
With GST invoice, save up to 28% on business purchases
RETURN POLICY
10 Days Replacement Policy
All products are covered by 10 Day Replacement Guarantee. This product is eligible for a free replacement, in case you receive a damaged, defective or different item. Please keep the product in its original condition with all accessories & packaging for a successful return. We may contact you to assess the damage or defect before issuing a replacement. Accessories like cables and eartips are not backed up the manufacturer's warranty.

Please note that physical damage cases need to be brought to our notice within 24 hours.

WARRANTY
1 Year Manufacturer's Warranty
FLAGSHIP AKM DAC CHIPSET WITH SWITCHABLE CLASS A/AB AMP MODE
Product Name
Operating System: Android 12
SoC: Snapdragon 665 (8-Core 1.8GHz Kryo 260)
DAC: AK4191EQ + dual AK4499EX (in OCTA-DAC Output architecture for all outputs)

Main Features
DSD1024
PCM1536Khz/32bit
MQA16X
Output Ports(analog): 3.5mm PO/4.4mm BAL
3.5mm LO/4.4mm BAL.LO
Output Ports (Digital): Type-C USB and Coaxial Digital

Audio Format
DSD1024
PCM1536Khz/32bit
MQA16X
Output Ports(analog): 3.5mm PO/4.4mm BAL
3.5mm LO/4.4mm BAL.LO
Output Ports (Digital): Type-C USB and Coaxial Digital

Wireless Functions
WiFi Frequencies: 2.4GHz and 5GHz Supported
Bluetooth: Two-way Bluetooth 5.0
Hi-res Bluetooth Codecs: UAT/LDAC/aptX/aptX HD/AAC/SBC
WiFi audio: Airplay/DLNA/HiByLink

Display Specification
Display Size: 5.9"
Display Type: IPS
Resolution: 1080*2160
Storage Configuration:
RAM: 4GB (LPDDR4x – 1866)
Internal Storage: 64GB
USB Port: USB 2.0 and 3.1 compatible Up to 10Gbps bandwidth
Micro SD Card Slot: Supports up to 2TB

External Features
Color : Black
Chassis Material: Aluminum Chassis with toughened glass backplate
Dimensions: 147.45*75.2*15mm
Weight: 285g

What will you get
1x R6 Pro II
1x Grey leather Carry Case
1x User Guide
1x Front Screen Cover
1x Type-C to Type-A Adapter
1x Type-C to Type-C Charging Cable
1x Warranty Card, QC Card
1 YEAR WARRANTY
Don't worry, HiBy - R6 Pro II (Gen 2) Lossless HD Music Player comes with a 1 Year warranty against manufacturing defects. We guarantee that every product on Concept Kart is genuine and backed by the Manufacturer's warranty.
Read more about Concept Kart's warranty policy.
FREE SHIPPING ON ALL PREPAID ORDERS
We usually ship orders on same day if ordered before 2 pm or within 24 hours if ordered later (except on holidays/sunday, where processing times may be higher) from one of our domestic warehouses based out of Delhi. It normally takes around 1 to 5 business days for delivery. We use premium service partners such as Blue dart, DTDC and Delivery for faster and reliable service. A tracking number will be provided upon shipment.
In very rare cases when order is not received after 10 business days of shipment (extended by number of days when the govt. Restricts movement of goods due to factors such as coronavirus pandemic), please contact us and we will provide you a support.
EXPERIENCE EXCEPTIONAL PERFORMANCE WITH THE FLAGSHIP DAC ARRANGEMENT
HiBy R6 Pro II featured a top-of-the-line design architecture, with a focus on high-end audio performance. The device utilizes a new DAC duo comprised of AK4191EQ and dual AK4499EX DAC chips, with each channel featuring its own AK4499EX chip and I/V Conversion circuit. This all-in audio architecture allows for optimal performance and a superior audio experience.
CLASS A/AB DUAL AMPLIFICATION CIRCUITS
The HiBy R6 Pro II features dual amplification circuits and designed to deliver a remarkably clean and precise output. These professionally engineered circuits support both Class A and AB operating modes, providing flexibility for users. The Class A amp circuit utilizes Dual OPA1652 chips and 8 NXP bipolar transistors, ensuring zero crossover distortion and quick transient response. On the other hand, the Class AB mode offers extended playback time and reduced heat emissions.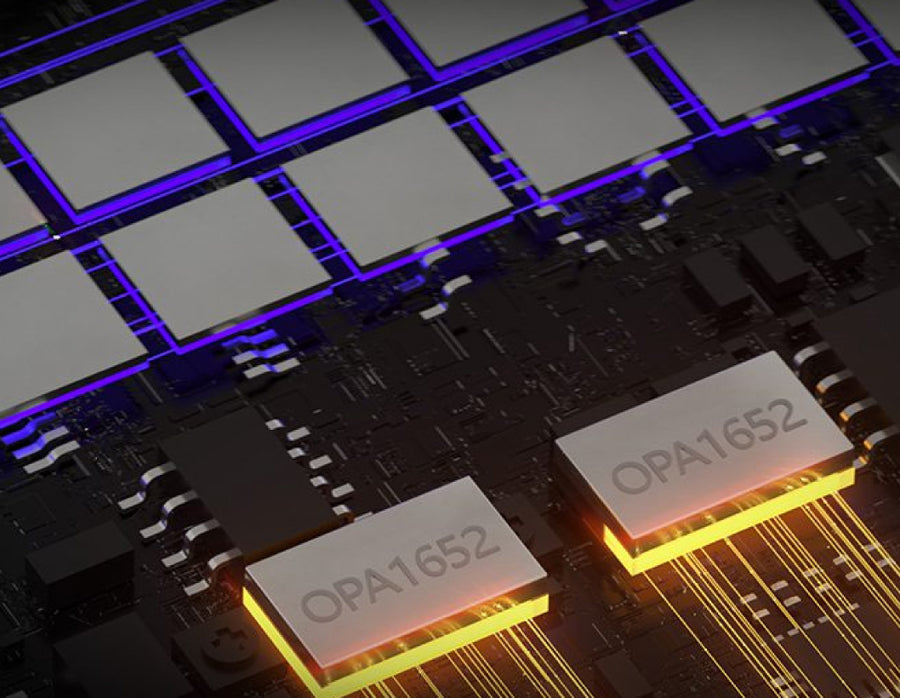 PREMIUM NDK FEMTOSECOND PRECISION CRYSTAL OSCILLATORS
HiBy R6 Pro II features dual NDK femtosecond precision crystal oscillators, providing exceptional performance with ultra-low phase noise and jitter control. This advanced technology delivers outstanding sound quality, with excellent clarity and a high dynamic range. Users can expect a superior audio experience, thanks to the precise oscillation control of these crystal oscillators.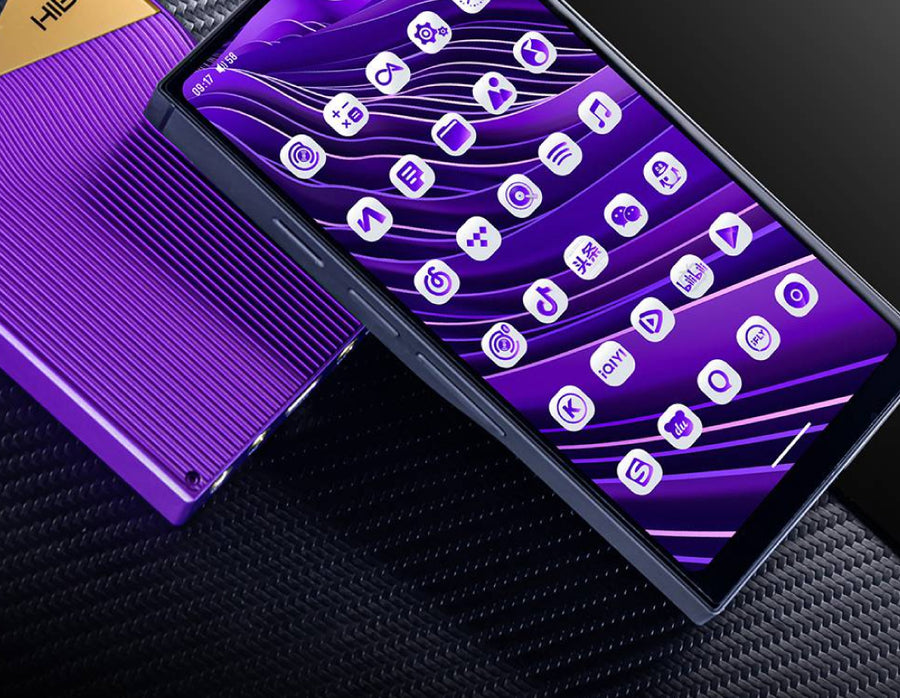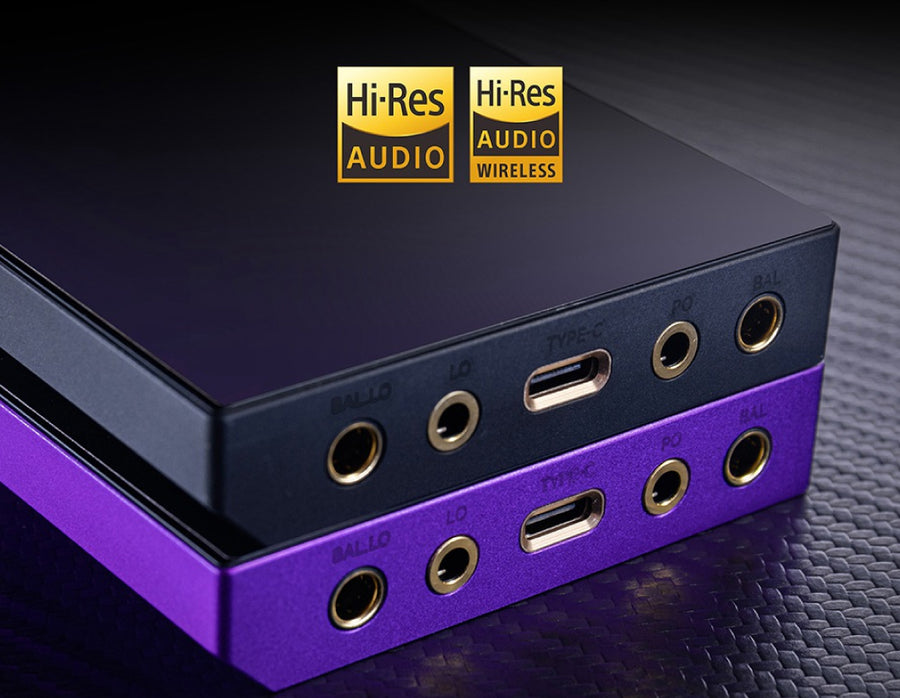 OPEN ANDROID 12 OS WITH SYSTEMWIDE HIGH-RESOLUTION AUDIO PERFORMANCE
The R6 Pro II features the latest open Android 12 OS, providing users with a versatile platform for audio performance. With native support for high-resolution audio signal decoding across the system, users can enjoy enhanced audio quality throughout their Android experience. This means that any application on Android can benefit from the device's advanced decoding and amplification capabilities, resulting in improved audio performance across various audio applications and services.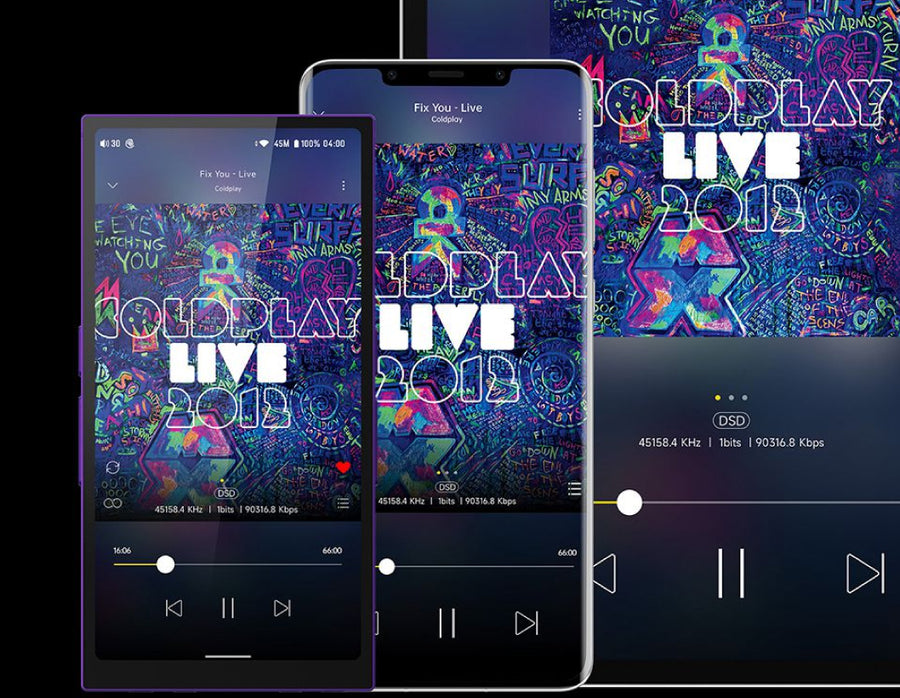 DECODING OF AUDIO SIGNALS WITH HIGH RESOLUTION
HiBy R6 Pro II is a compact yet powerful device that supports high-resolution audio signal decoding. It is capable of decoding leading PCM and DSD audio signals, including high-resolution 32-Bit/1536kHz PCM signals and native DSD1024 signals. It offers full 16X MQA signal decoding and rendering support. With its portable design, this device serves as a small powerhouse for high-resolution audio, allowing you to carry exceptional audio quality in your pocket.
INDEPENDENT OUTPUT FOR HEADPHONES AND LINE-OUT FUNCTIONS
HiBy R6 Pro II portable audio players offer independent headphone output and line-out functions through dedicated 3.5mm and 4.4mm ports. the device also supports digital output through coaxial, USB, and Bluetooth connections. This comprehensive range of output options allows users to connect their headphones or audio systems according to their preferences and enjoy high-quality audio playback with ease.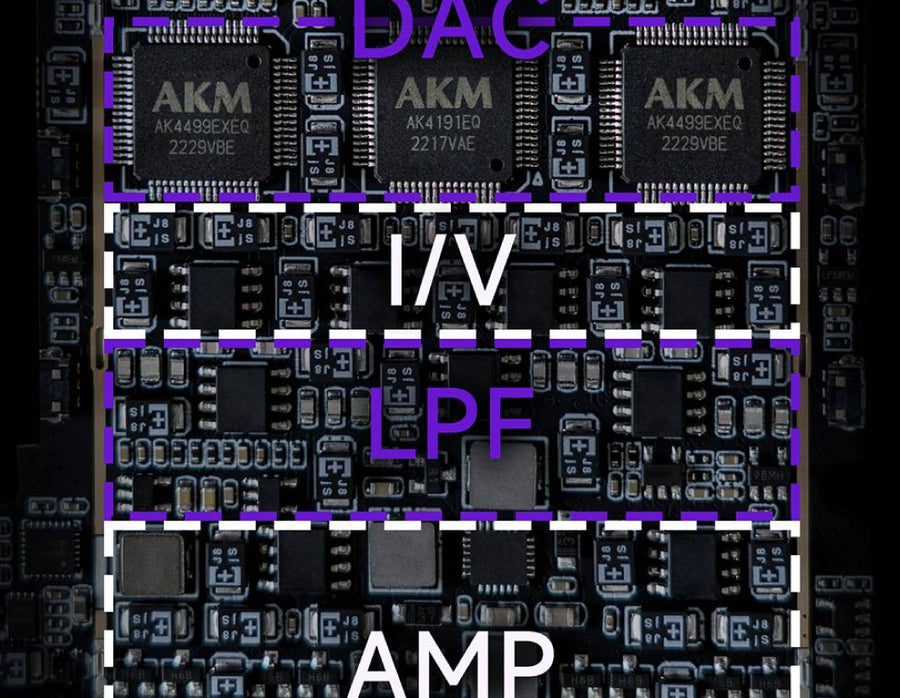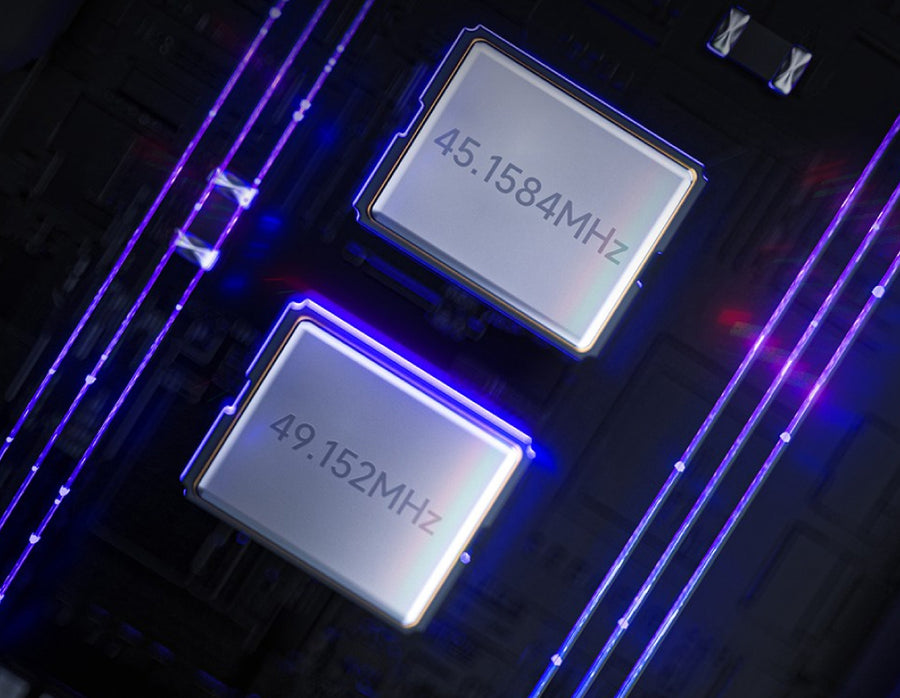 EXQUISITE AND MODERN DESIGN
The HiBy R6 Pro II digital audio player showcases an exquisite and modern design, featuring sleek asymmetrical lines that make a bold statement for its chassis.
Add a heading
Add content using the options to the left
Product title
Vendor
₹ 19.99 | ₹ 24.99
Product title
Vendor
₹ 19.99 | ₹ 24.99
Product title
Vendor
₹ 19.99 | ₹ 24.99
Product title
Vendor
₹ 19.99 | ₹ 24.99
<! -- Mezereon Configuration -->