THE GOODNESS OF CLASS A AMPLIFICATION IN PORTABLE DIGITAL AUDIO PLAYER
General
Brand Name: HiBy
Model Name: R6 III (Gen 3)
Product Name: HiBy - R6 III Hi-Res Portable Music Player
Operating System: Android 12
SoC: Snapdragon 665
DAC: Dual ES9038Q2M

(Headphone Out)
Voltage Swing: 2(3.5mm), 3.6(4.4mm)
Maximum Power: 125mW(3.5mm), 405mW(4.4mm)
Maximum THD+N: 0.014(3.5mm), 0.076(4.4mm)
Minimum THD: 0.0008(3.5mm), 0.005(4.4mm Class A), 0.0009(4.4mm Class AB)
Noise Floor: 2.1(3.5mm), 3.5(4.4mm)
SNR: 119(3.5mm), 120(4.4mm)
DNR: 116(3.5mm), 117(4.4mm)
Crosstalk: 68(3.5mm), 100(4.4mm)
Frequency Response: 20Hz-45kHz

(Line Out)
Voltage Swing: 2(3.5mm), 4(4.4mm)
Maximum THD+N: 0.0004(3.5mm), 0.0003(4.4mm)
Noise Flow: 2(3.5mm), 3.1(4.4mm)
SNR: 122(3.5mm), 122(4.4mm)
Crosstalk: 110
Frequency Response: 20Hz-45kHz

Connectivity
WiFi: 2.4GHz, 5GHz Supported
Bluetooth: Bluetooth 5.0
USB: USB 3.1 (type-C Port)

Display
Display Size: 5 inches diagonal
Color: 16.8 million colors
LCD Technology: IPS
Resolution: 720*1280

Storage
RAM: 4GB
ROM: 64GB
Micro SD: Up to 2TB (removable, provided by user)

Chassis
Color: Black/Silver
Chassis material: Aluminum Alloy
Dimensions: 129.4*73.1*15.6 mm
Weight: 250g

Power
Charging: 12V-18A or 5V-0.5A
Battery Capacity: 4500 mAh
Charging time: < 2H (0%-100%)

Others
Firmware Update: OTA via WiFi
Font Size: Customizable
3rd Party Apps: Free open OS platform for 3rd Party Apps

What will you get
1x R6 III Hi-Res Portable Music Player
1x Clear Player Case
1x Type-C USB Cable
1x Instruction Manual
1x Screen Protectors
1x Warranty Card
1x QC Card
1 Year Manufacturer's Warranty warranty-period
1 YEAR WARRANTY
Don't worry, HiBy R6 III Hi-Res Portable Music Player comes with a 1 Year warranty against manufacturing defects. We guarantee that every product on Concept Kart is genuine and backed by the Manufacturer's warranty.
Read more about Concept Kart's warranty policy.
FREE SHIPPING ON ALL PREPAID ORDERS
We usually ship orders on same day if ordered before 2 pm or within 24 hours if ordered later (except on holidays/sunday, where processing times may be higher) from one of our domestic warehouses based out of Delhi. It normally takes around 1 to 5 business days for delivery. We use premium service partners such as Blue dart, DTDC and Delivery for faster and reliable service. A tracking number will be provided upon shipment.
In very rare cases when order is not received after 10 business days of shipment (extended by number of days when the govt. Restricts movement of goods due to factors such as coronavirus pandemic), please contact us and we will provide you a refund.
PREMIUM DUAL-DAC CHIPSET FOR EXCEPTIONAL AUDIO PERFORMANCE
HiBy has featured a high-end dual-DAC setup uses two ES9038Q2M 32-bit Stereo DAC chips from ESS Sabre. This premium DAC chipset is well-regarded for its ability to decode high-resolution audio signals with exceptional clarity. The result is an output signal that is free from noise, boasts a pristine background, and exhibits minimal distortion.
EXPERIENCE THE EXCEPTIONAL BENEFITS OF PURE CLASS A AMPLIFICATION
HiBy introduces dual amplification modes for enhanced performance on latest R6 III. This music player now offers pure Class A amplification, that matches the low-distortion output of the Sabre DACs while delivering a powerful and clean audio signal. Additionally, users can effortlessly switch to the Class AB amp mode as desired. The Class A circuit features 2 OPA1652 opamps and 16 hand-matched transistors, resulting in a distortion-free listening experience with swift and accurate response. With the Class A amp mode engaged, the R6 III achieves peak power output consistently.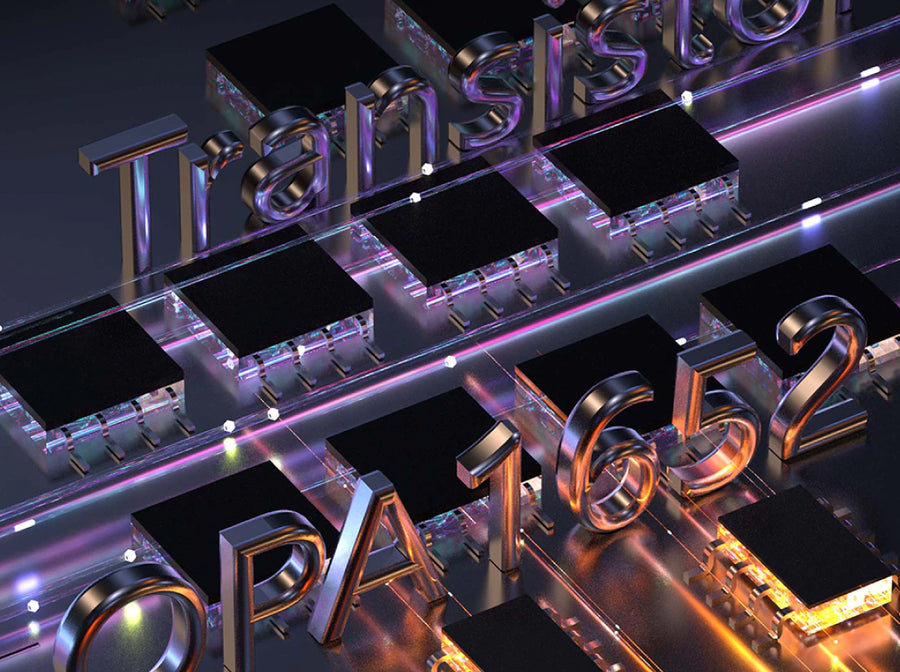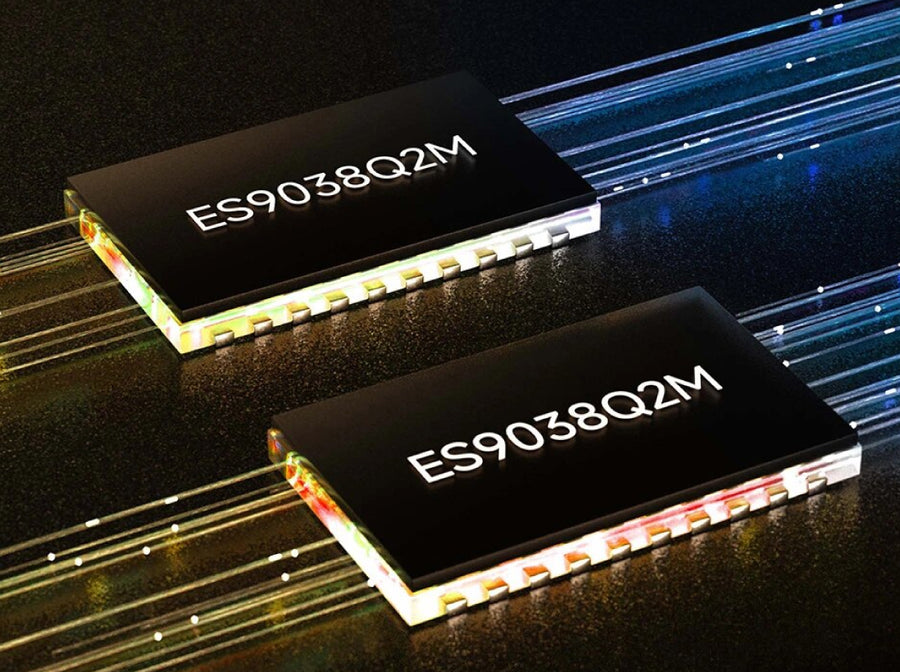 UPGRADED ANDROID 12 OPERATING SYSTEM
HiBy has elevated the functionality of the R6 III by upgrading its Android operating system to the latest version, Android 12. The device is powered by a Snapdragon 665 SoC chipset and 4GB of RAM, facilitating seamless multitasking across various multimedia applications.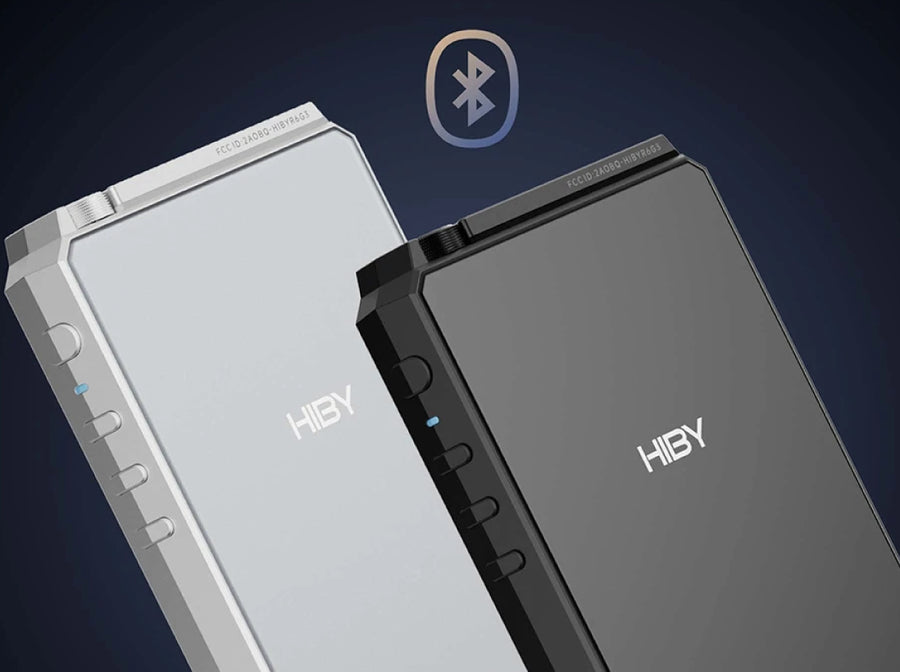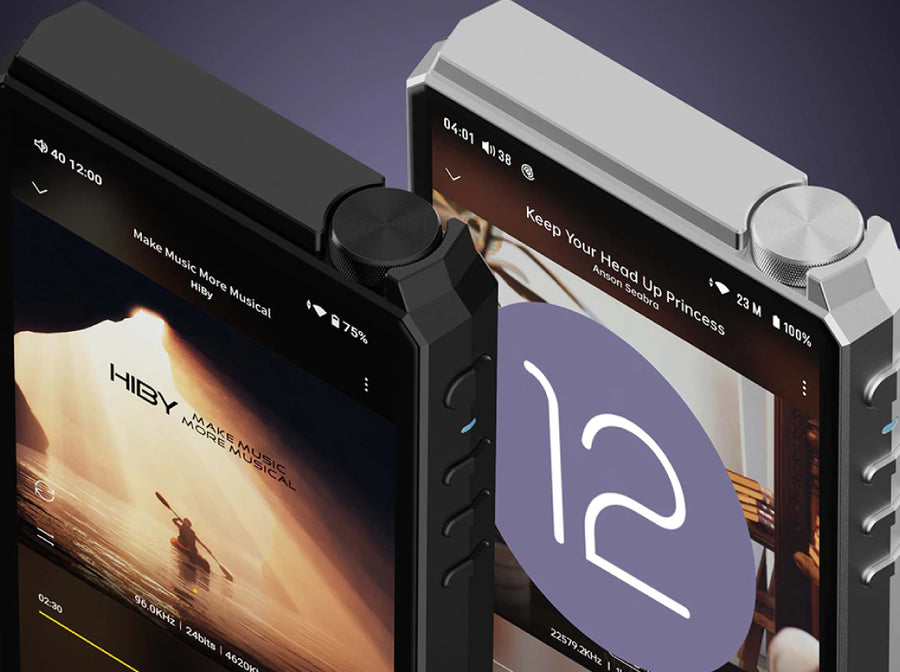 SEAMLESS INTEGRATION OF HIGH-RESOLUTION AUDIO
HiBy has implemented a system-wide bit-perfect audio architecture in Android 12 OS, allowing for high-resolution audio decoding across numerous multimedia applications on the device.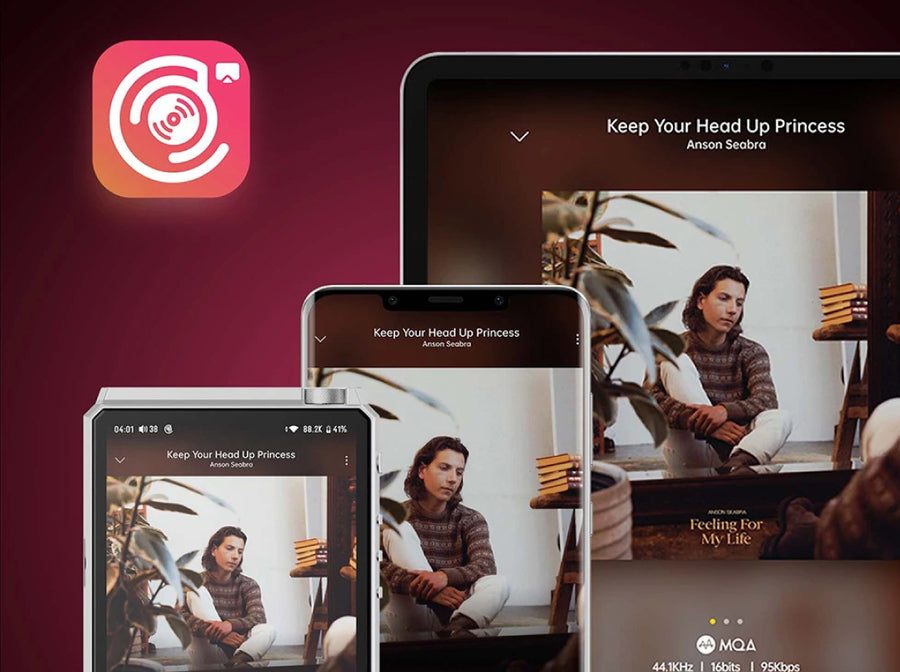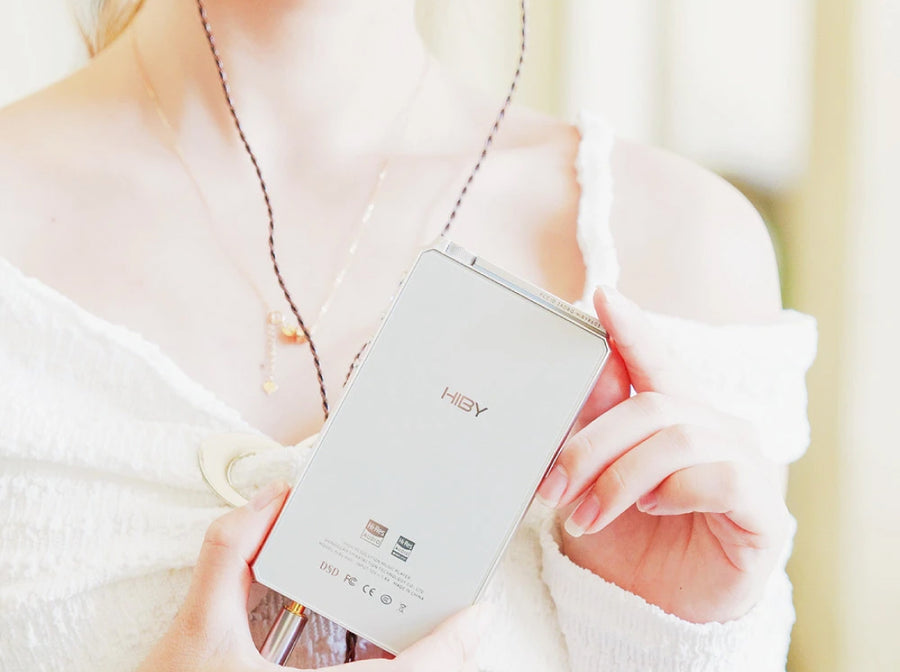 IMMERSIVE HIGH-RESOLUTION AUDIO SUPPORT
The R6 III is equipped to fully support high-resolution audio signals, including advanced PCM, DSD, and MQA formats. It excels at decoding MQA signals, offering up to 16 times unfolding capability. It handles PCM signals at their maximum 32-bit/768kHz resolution and provides native DSD512 decoding for DSD files.
DUAL INDEPENDENT PRO-GRADE CRYSTAL OSCILLATORS
The HiBy R6 III features a pair of pro-grade crystal oscillators working independently to enhance the audio signal output. With dedicated oscillators operating at 45.158MHz and 49.152MHz, the device achieves 1024x oversampling, resulting in an output signal with ultra-low jitter.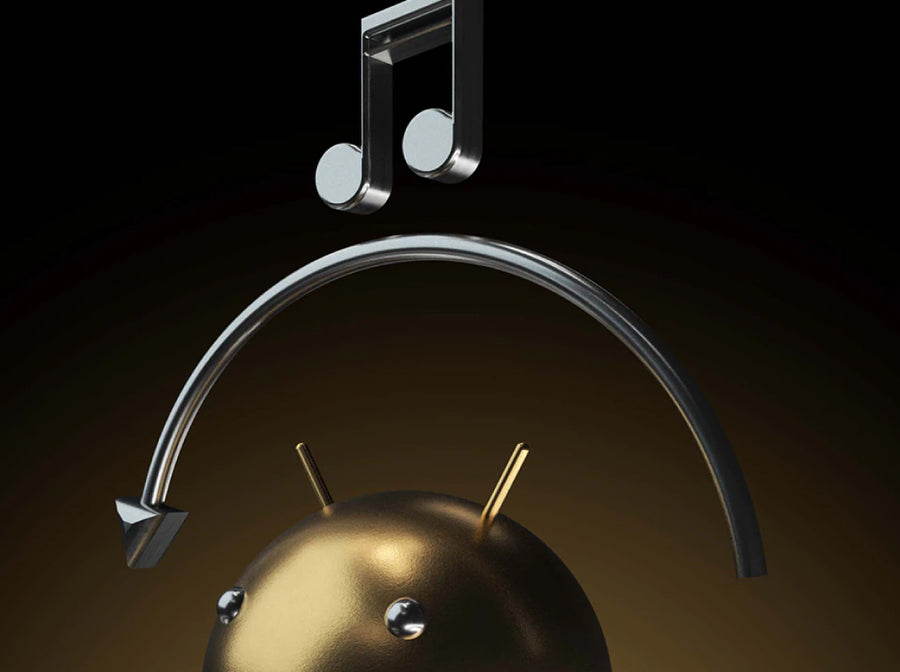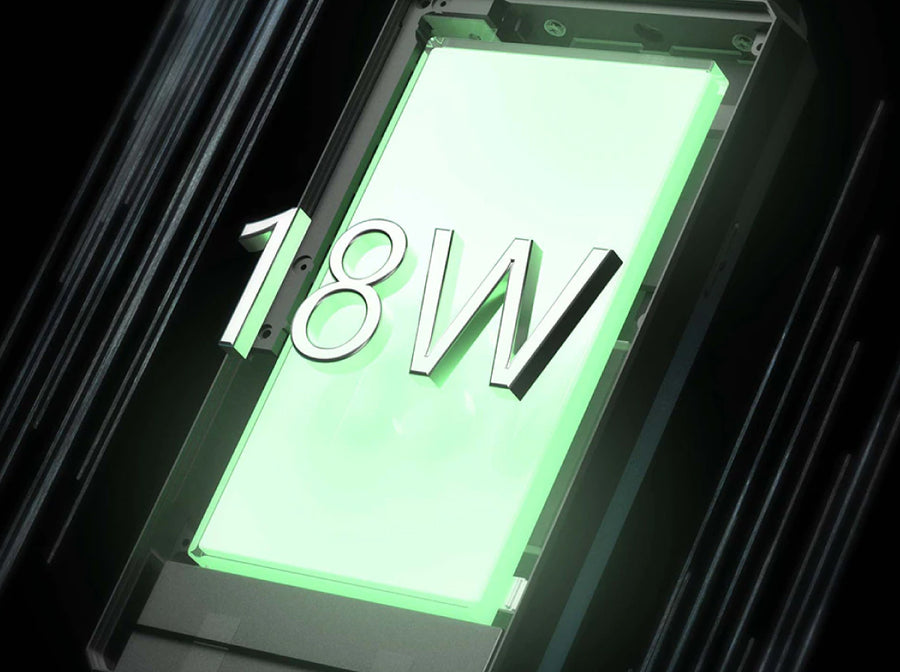 SEAMLESS HIBYCAST COMPATIBILITY FOR HIBY R6 III
The HiBy R6 III is fully compatible with HiByCast, offering seamless integration. HiByCast enables systemwide functionality control on the device, allowing users to operate and manage various functions remotely from their smartphone or tablet. This includes the convenient management of third-party applications as well.
DUAL OUTPUT PORT VERSATILITY
The HiBy R6 III offers versatile connectivity options with its dual output ports, featuring both a 3.5mm and a 4.4mm port. This allows users to connect a wide range of headphones or audio devices to the R6 III, the universal compatibility of the 3.5mm port or the balanced audio output of the 4.4mm port, the R6 III offers flexibility and convenience to suit your audio needs.
LARGE AND CLEAR 5" 720 DISPLAY
The HiBy R6 III features a large and clear 5" 720 display, providing users with an immersive visual experience. With its high resolution and clarity, the display is ideal for viewing content such as album art, track information, and videos. Whether indoors or outdoors, users can enjoy exceptional visibility and detail on the R6 III's display.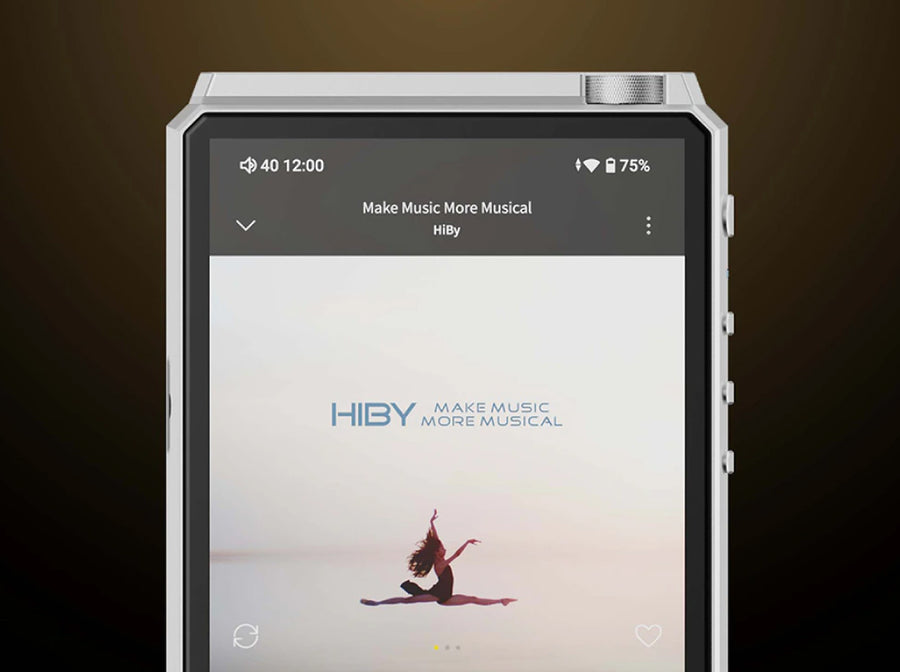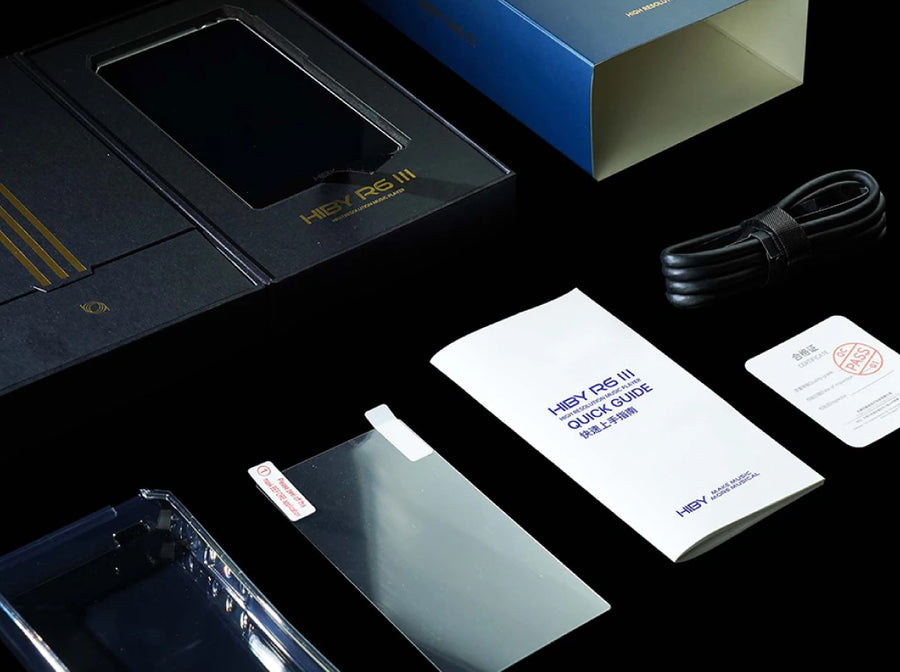 EXTENDED BATTERY LIFE AND QUICK CHARGING WITH 4500MAH BATTERY
The HiBy R6 III is equipped with a large 4500mAh battery, delivering exceptional battery life. With its efficient power management, the device can provide up to 9 hours of battery life in Class A mode, which demands peak power at all times. In Class AB mode, the battery life extends up to 15 hours. The R6 III supports the PD2.0 quick charge protocol, enabling quick charging capabilities for added convenience.
Product title
Vendor
Rs. 19.99 | Rs. 24.99
Product title
Vendor
Rs. 19.99 | Rs. 24.99
Product title
Vendor
Rs. 19.99 | Rs. 24.99
Product title
Vendor
Rs. 19.99 | Rs. 24.99